The Books That I Read This Year.

Reading in a browser? Click to get this in your inbox every week!

Greetings from Bellingham, Washington, where Craig's family's been playing host to us and Craig's sister, Kristin, and her fiancé, Dean, cooked us a marvelous Christmas dinner (seen above) featuring prime rib, mac and cheese, and roasted cauliflower with browned butter and crispy sage.

Currently I'm on the top floor of Village Books in Fairhaven, a cute little district of shops and restaurants, looking out over Bellingham Bay and thinking about the books that I read this year. This is a departure from my normal newsletter, which is all about food (and if you missed last week's round-up of , you're in for a treat!) but I figure if you read newsletters, you must like reading, so maybe you'll get some ideas for what to read next.

So, without further ado, here are The Books That I Read (and Listened To) This Year; I'll put little *s next to the ones that I recommend the most.

The Books That I Read (and Listened To) This Year:

American Pastoral, Philip Roth.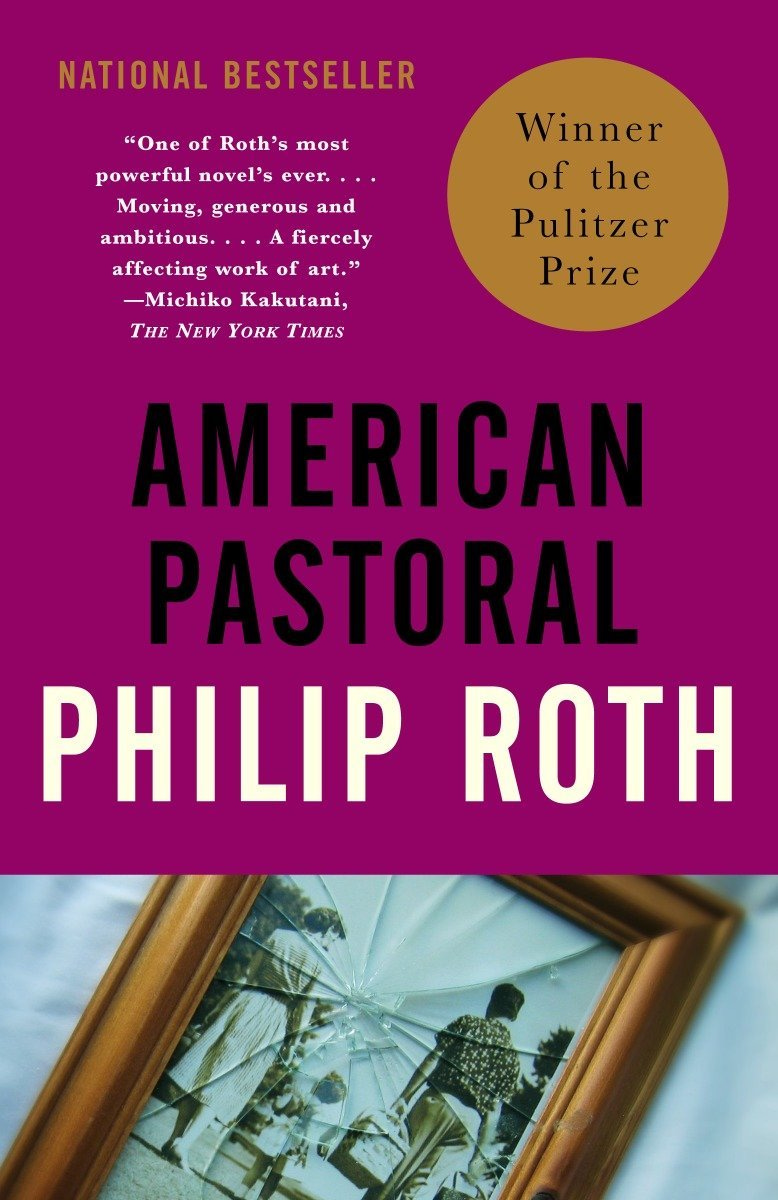 This book is Roth at his most writerly and masterful, which is not to say fun; whereas Sabbath's Theater is a jaw-dropping exploration of the darkest recesses of the straight male psyche with lots of shocking humor to make it go down smoother (I loved it), this book is the same sort of exploration, but much more serious in its pursuits. It's Roth's GREAT AMERICAN NOVEL and yet, despite his lofty ambitions, it's very strange and unnerving in parts; it tells the story of a sports hero who marries a beauty queen and lives the "perfect" life, until their daughter sets off a bomb to protest the Vietnam War and accidentally kills someone. You can imagine the TV drama version of this story, complete with scenes of the dad tearfully asking the daughter, "Why'd you have to do it? Why'd you have to ruin our lives?" but this book isn't like that at all. In fact, without spoiling it too much, the places Roth takes you here are utterly devastating and believable (specifically, and this IS a spoiler so maybe stop reading, the scene where Swede, the hero, finally does track down his daughter, who's been on the run since the bombing, and the specificity of what he finds is so upsetting, you'll never get those images out of your head. I certainly won't.) Roth's writing is simultaneously lofty and unpretentious; this is probably his best book, but it's not my favorite (that'd be Sabbath's).

Conversations with Wilder by Cameron Crowe.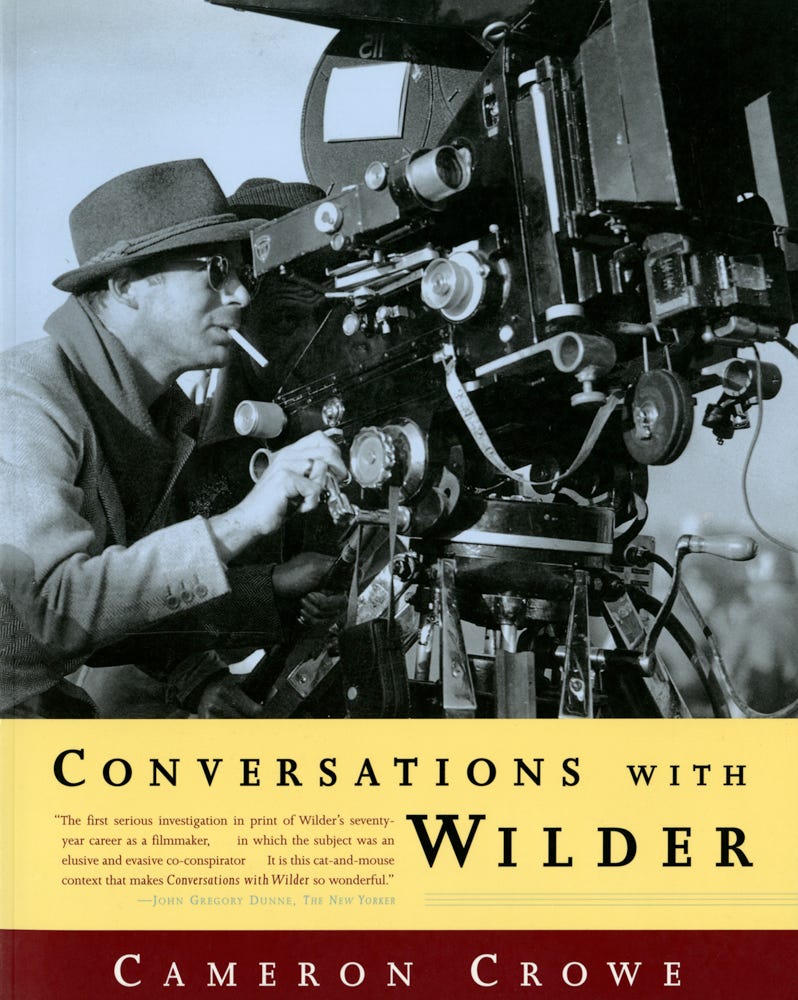 If you've seen Almost Famous, you know what the young Cameron Crowe was like: an eager beaver journalist, keen to glom on to the great and successful to glean as much knowledge as he possibly could. That movie captures his music industry days (he was the youngest reporter ever for Rolling Stone), but this book captures his transition into film. After making Singles and Say Anything, he was looking to cast the mentor behind the desk for his next movie, Jerry Maguire. You remember that old guy behind the desk that they keep cutting to? Jerry's mentor, Dicky Fox? Well Crowe wanted to cast his hero, Billy Wilder, for the part. And Billy Wilder said "no." But what transpired in the process was a series of interviews that are incredibly moving in that it's a master at the end of his career--Wilder made Sunset Blvd., Some Like It Hot, The Apartment (my favorite), Double Indemnity, to name a few--sharing everything that he knows with a young acolyte who's soaking it all up. There's so much to learn and to enjoy in this book; if you're at all interested in screenwriting or directing, I couldn't recommend it more (Craig read it and loved it too).

* The Goldfinch by Donna Tartt.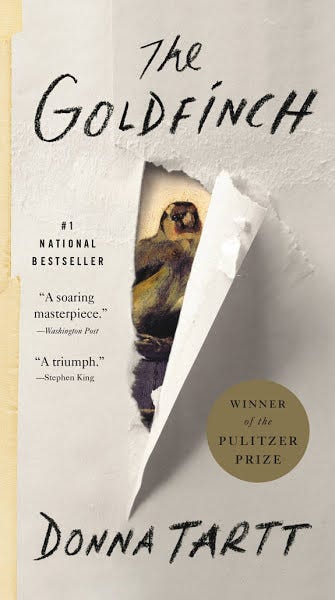 This book is, apparently, very polarizing. I've met a lot of people who really hated it, or couldn't get through it. Maybe I'm a weirdo, but I thoroughly enjoyed the journey this book took me on; I'd say the less you know, the better off you are. Especially the opening sequence, which totally took me by surprise. I thought the book was one thing, and then it became a completely different thing. And it kept doing that, with sequences in places that I never thought that the book was taking me. The book definitely has echoes of Dickens--an orphan-ish hero, an epic journey, a kind, mentor figure--and yet, it somehow felt darker. Maybe people who hate it hate it because, by the end, you're not feeling all warm and fuzzy. That's not shocking considering that Tartt is also the author of The Secret History, which no one would describe as a cozy, comforting book. But both books felt incredibly truthful to me and, more importantly, they were great yarns; you really feel like you've been through something by the end. It changes you in some way, makes you emotionally tougher; what more can you ask of a book?

You'll Grow Out Of It by Jessi Klein.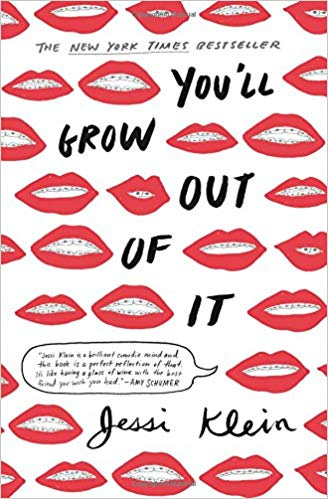 After The Goldfinch, I needed to laugh, and this book totally did the trick. You may recognize Jessi Klein as the voice of Jessi on Big Mouth, one of the dirtiest, most hilarious shows on Netflix right now. This book strikes a similar tone: Klein doesn't hold back about her body, sex, trying to get pregnant, etc. It's a book about being a woman, or rather, becoming a woman; all of the "feminine" ideals that don't come naturally to Klein, like wearing dresses and perfume. It's a quick read and Klein is great company; more importantly, she's not afraid to put it all out there, to be "an unlikable hero" (to use Hollywood terms), and I'd buy this for anyone who needs a good, heartfelt laugh.

Will Not Attend by Adam Resnick.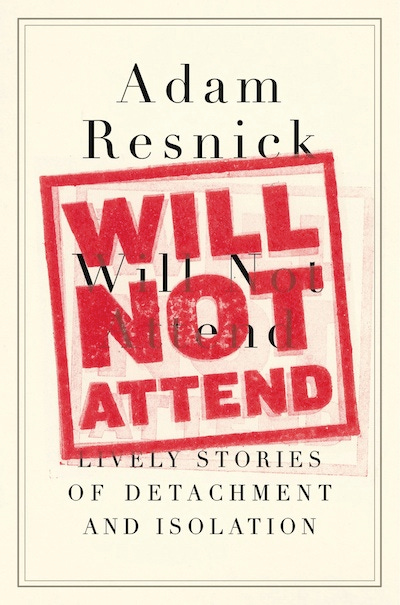 On the other end of the spectrum, you have Adam Resnick, who's curmudgeonly, cranky, and wonderfully sour. His essays are embittered, enraged rants about everything from his sister-in-law, who leads a family trip to Disney World (which, unsurprisingly, Resnick reviles), to appearing in a frozen turkey ad in a grocery store. I loved his essays about his dad; especially one involving Resnick and his brother in the car with their father, when they see one of their teachers on the side of the road. That's all I'll say, but that story took a turn that made me roar with laughter. OK, maybe not roar, but I made a noise. And that's something.

Beautiful Ruins by Jess Walter.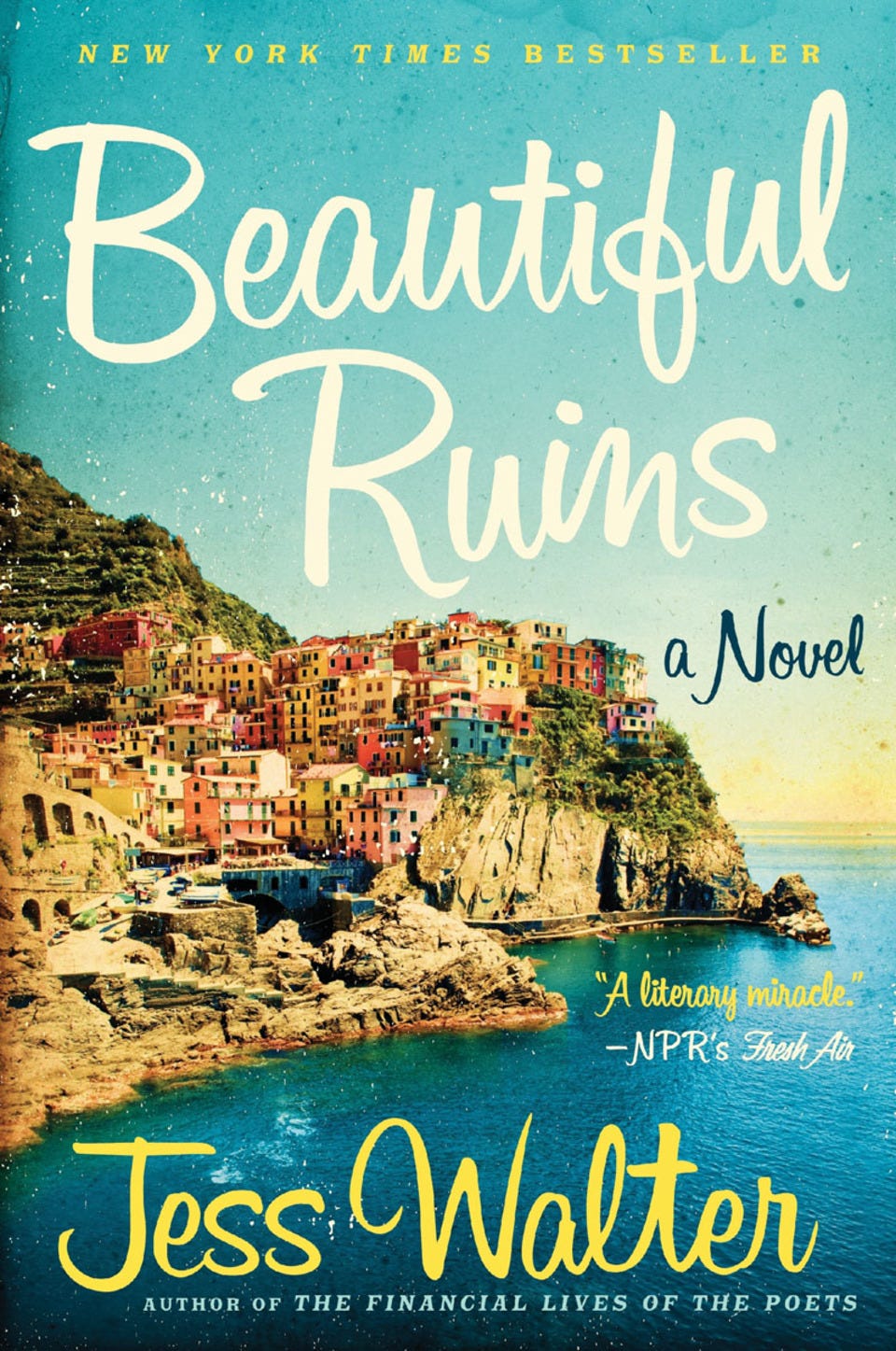 Sometimes books are like medicine. The more that you know what kind of medicine you need, the more you can know what kind of book to seek out. I was craving another big story to get lost in, maybe a more heartwarming one after The Goldfinch, and Beautiful Ruins did the trick. It starts in Italy where a famous actress shows up on the shores of an obscure, hidden-away hotel. What transpires spans decades and locations; there's Hollywood lore, involving Elizabeth Taylor and Richard Burton. There's detours to Edinburgh and Idaho and yet, despite covering so much ground, the story makes complete and utter sense; the characters are compelling and it reaches a very satisfying conclusion. This is a great summer read.

* You Think It, I'll Say It by Curtis Sittenfeld.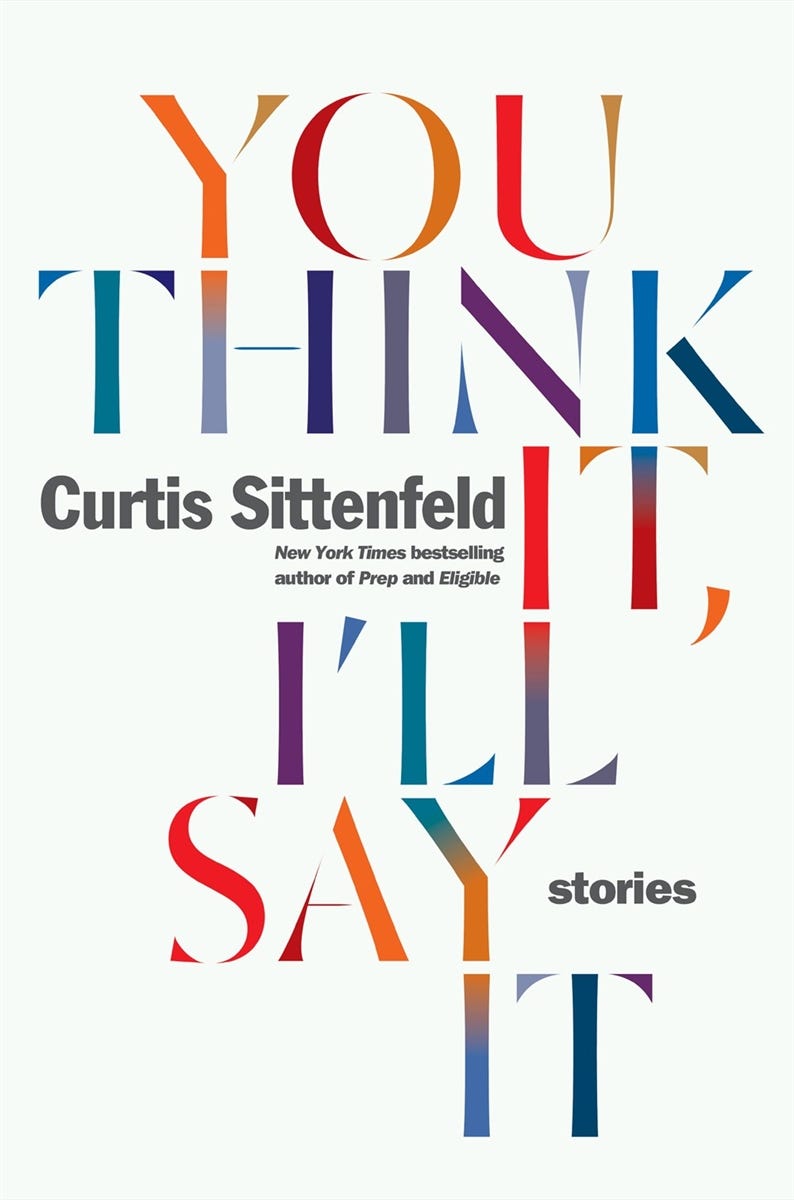 This is probably my favorite book that I read this year, and I really had no idea what to expect when my friend Ryan leant it to me in Provincetown. But these stories (and yes, it's a book of short stories) felt more urgent and relevant than anything else that I encountered in my literary wanderings. The first story alone, about a woman traveling solo for work, who encounters a Trump supporting Uber driver, and what happens, felt like the perfect tonic for our fractured times. All of the stories are like that: they're about people, just like us, feeling isolated, feeling disconnected, and the moves that they make to form connections or to resist connections. Craig just read it and as he was reading, I kept asking: "Which one are you reading now? Oh the one about the people on their honeymoon? I loved that one." Craig devoured the book and gushed about Sittenfeld's ability to capture the way people really think and act. If you read this book and don't love it, we can't be friends.

Heartburn by Nora Ephron.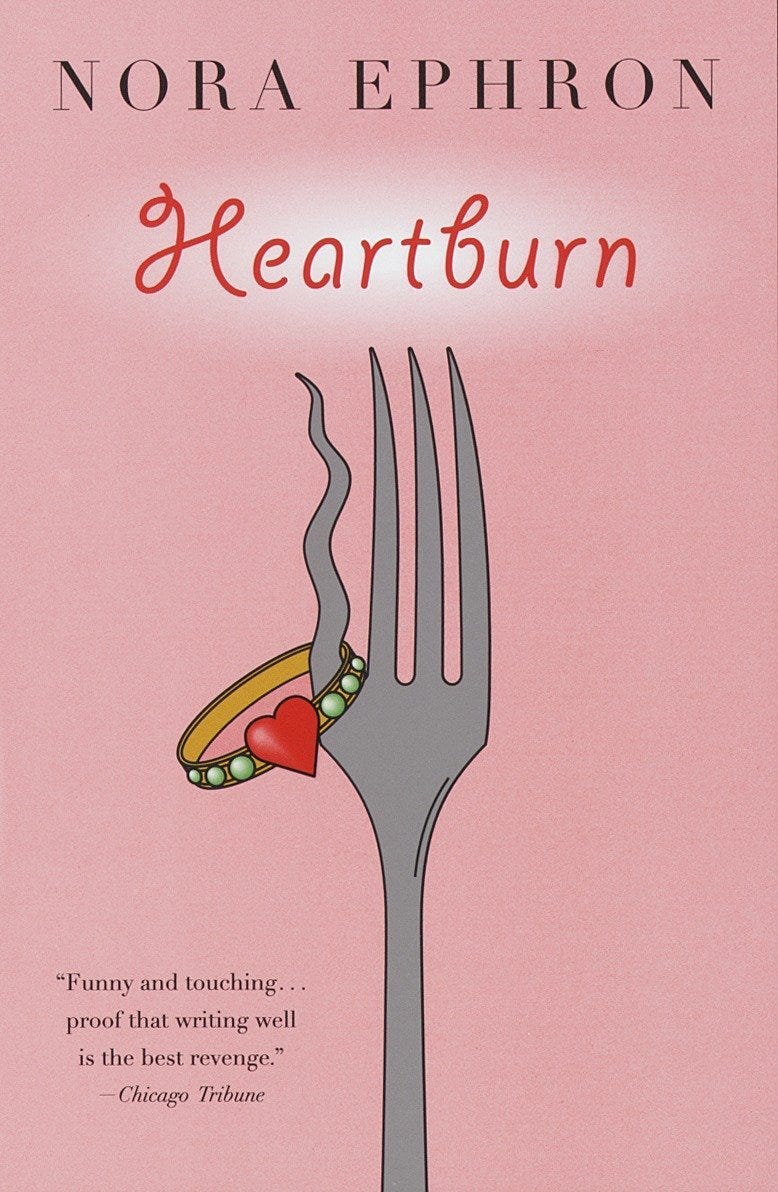 It was totally embarrassing that I'd never read Nora Ephron's Heartburn, so this year I remedied that. What a talent she was; if you really think about her career: she wrote When Harry Met Sally, she wrote and directed some of the greatest romantic comedies of all time (Sleepless in Seattle, You've Got Mail), and on top of that, she wrote some of the funniest essays ever written. She was so classy, so witty, so wise. And this book captures her at her most raw: this is Nora right after her husband, Carl Bernstein, left her for a younger woman and Ephron's tone here runs the gamut from self-lacerating to wildly enraged to self-pitying and back. There are incredible sequences, like the time her group therapy session gets held-up, and casually written recipes that I'm not sure I'll ever make, but I'll definitely mimic her tone the next time that I write a book of essays that involve recipes. I love how much of a voice her recipes have (somtimes that's better than an actually great recipe; I've been milking that concept for years).

Yes, Please by Amy Poehler (Audiobook).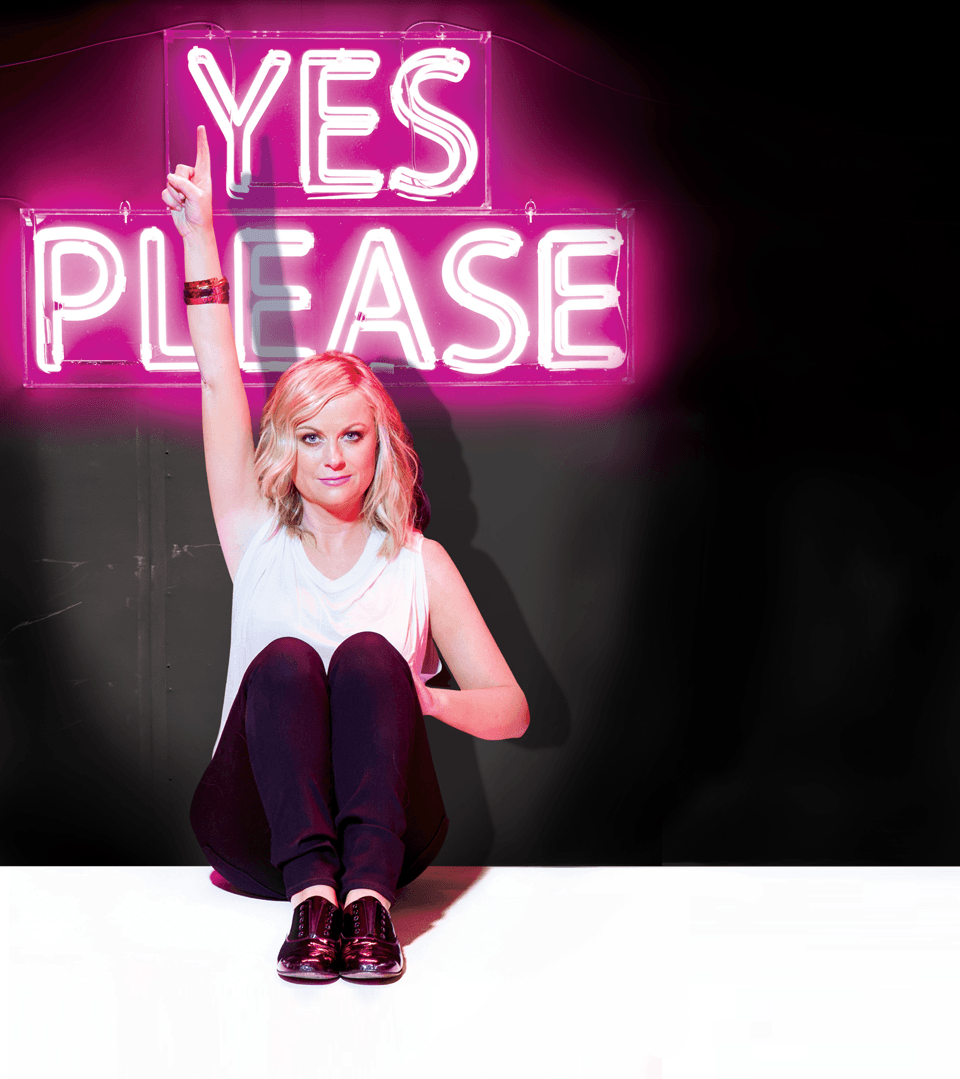 This year, I made a discovery involving audio books: the funny ones are better, especially if you have a comedian performing their own material. I guess I knew that already, having listened to (and loved) Martin Short's memoir. Same, here, with Amy Poehler's book. It's a delightful romp involving her childhood in Massachusetts (her parents make a cameo), her stint on SNL, her marriage to Will Arnett (though she doesn't get too much into her divorce), and having children. My favorite section involved her discussing how she stays creative in the face of Hollywood's cut-throat culture; she says she thinks about her career as an abusive boyfriend--auditioning for things and getting rejected, having projects fall apart--and she thinks about her creative side as a warm, loving, Hispanic grandmother. I find that so helpful; the less you worry over the industry side of things, and the more that you lean into the pure, joyful side of things, the better off you'll be. But then again, it helps to be as talented as Amy Poehler.

Sing, Unburied, Sing by Jessamyn Ward.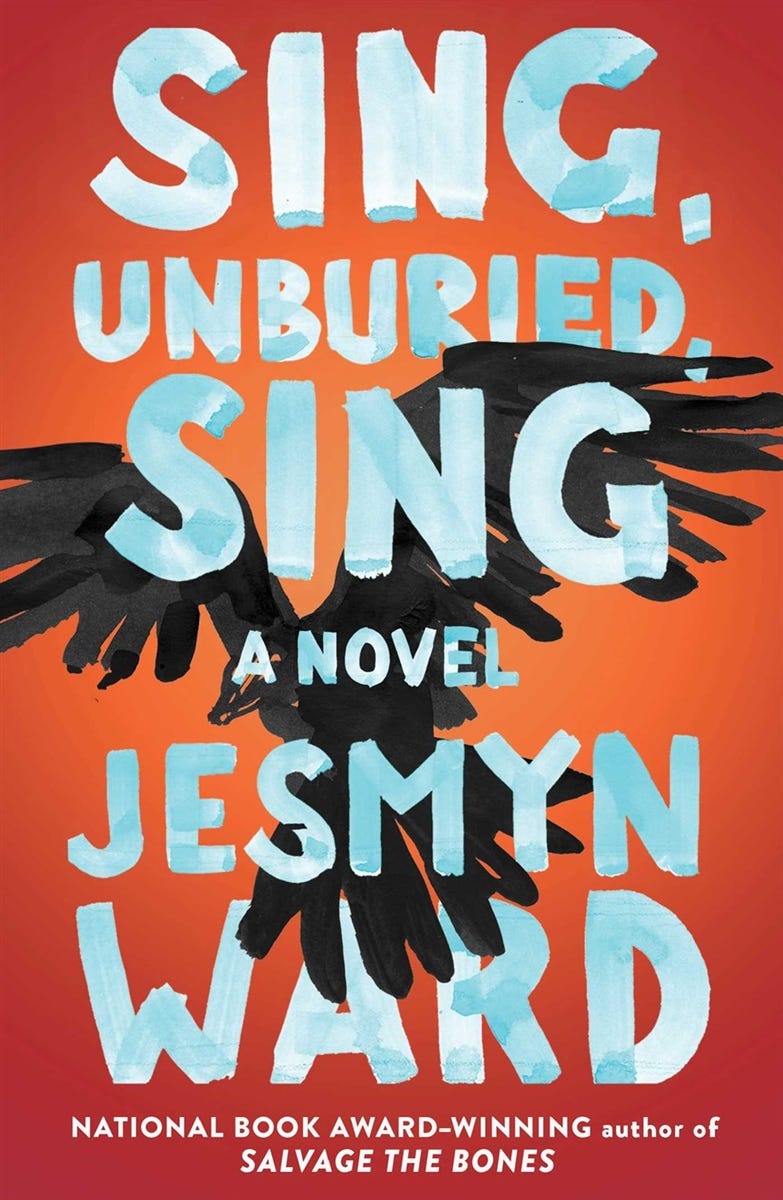 Another harrowing read (similar to American Pastoral in that way), but this one is so lyrical and gorgeously written, you savor every page, even as you recoil from the events that transpire. In short, it's about a drug-addicted, black mother, Leonie, who brings her children to pick up her white boyfriend (their father) from prison. Along the way, they encounter drug dealers, police officers, and, from the youngest son's point of view, ghosts. That layer of magic isn't fanciful, it's a necessary way to weave into the story the horrors of the past; in fact, the horrors of the past are woven so skillfully into this story that when the fuller story emerges, involving Leonie's father, you start to understand the ways that history is never really history--it affects everything that's happening right now. Or, to quote Faulkner: "The past isn't dead. It's not even past."

* Famous Father Girl by Jamie Bernstein (Audiobook).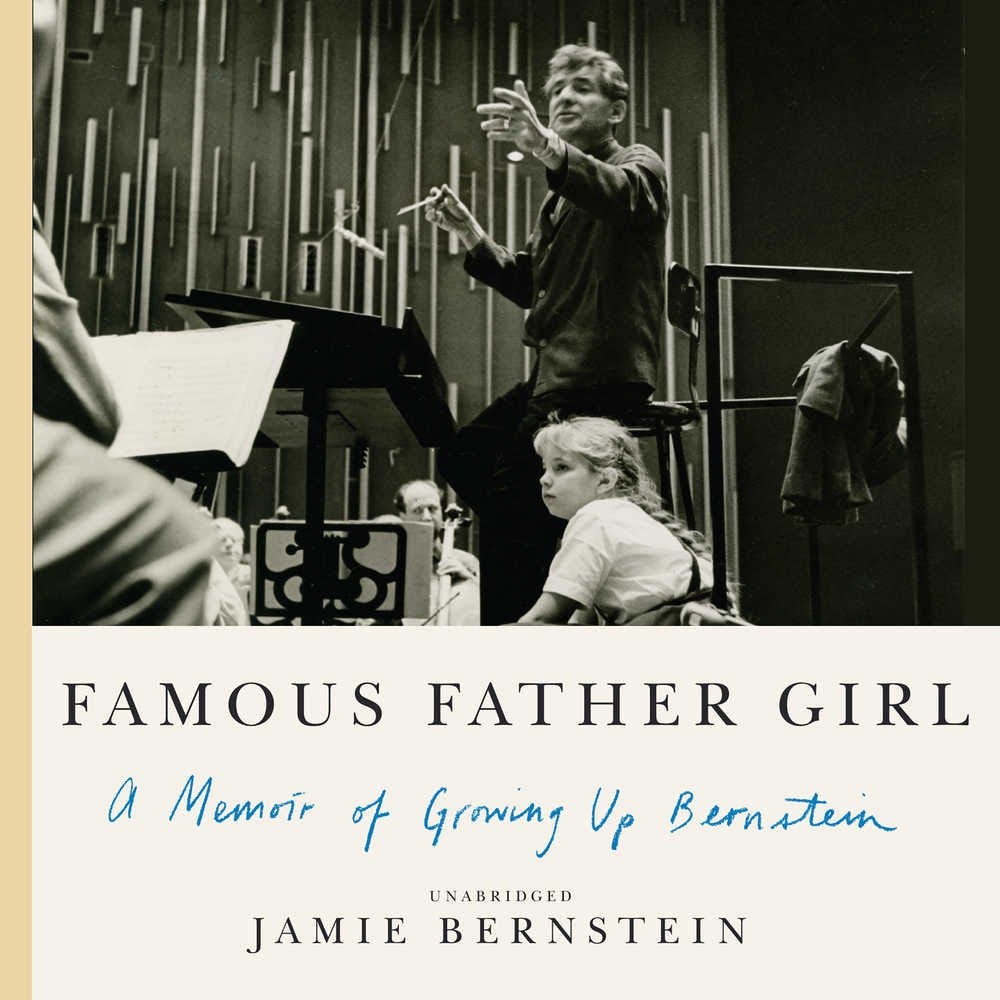 I adored this book, especially on audiobook. In fact, when Craig and I were driving to Palm Springs, I told him that I was listening to a memoir by Leonard Bernstein's daughter and said that he might like it too and though he was resistant at first, by the time we were driving back, he made me set up Audible on his phone so he could hear the rest. If you're at all a fan of New York in the 60s, glitz and glamour and high culture, this is the book for you. It's just so compelling: it's an unsparing look at what it was like to grow up in the Bernstein house, where Lenny went from being the chic center of the New York glitterati (everyone from JFK to Stephen Sondheim was a part of Lenny's inner circle) to something of a sloppy, drugged-up mess. The real story, it seems, is about Leonard's struggle with his sexuality; he had a wife and children (Jamie was one of them), but he liked men. Really liked men. This book covers that; it also covers what it's like to create a masterwork (West Side Story) and what happens when you can't quite repeat that success. It's also just a great slice of American history: Jamie, living in the Dakota, heard a loud cracking sound one day. Turns out, John Lennon had just been assassinated outside. If any of this sounds interesting to you, you're in for a treat. Definitely my favorite audiobook of the year.

Less by Andrew Sean Greer.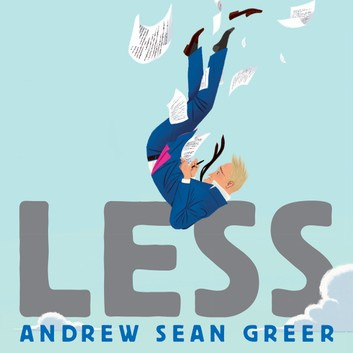 Did Less deserve the Pulitzer Prize? I can't really weigh in on that; but this book is marvelously written, entertaining, smart, emotional. It's about a gay author who's turning fifty and his decision to travel the world instead of attending the wedding of his last boyfriend, the "son" of his rival. ("Son" in quotes because he's not really his rival's son in a technical sense.) The book takes you to Italy, the book takes you to Japan. The sequences are memorable, colorful, funny. Frankly, it reminded me of a Wes Anderson movie; every morsel is delectable, and yet, by the end, are you full? You may need a slice of pizza afterwards. Still, I enjoyed every page and I'm very glad that I read it.

Shiksa Goddess by Wendy Wasserstein (Audiobook).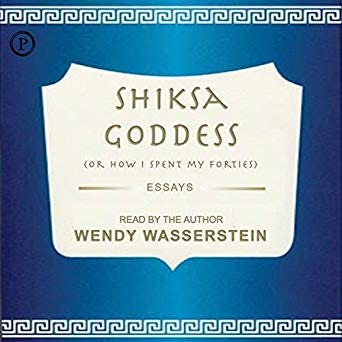 Again, I look for good company now when I choose an audiobook and the late, great Wendy Wasserstein is grand company. I'd actually read this book once before, when I was too young to appreciate it (like in college or something). Then I read a biography of Wendy Wasserstein called Wendy and the Boys, which painted a vivid portrait of one of America's more successful playwrights and her struggles with men, intimacy, her mother, and her health. Shiksa Goddess was recorded a few years before she died and, more importantly, it covers her decision to have a baby at 48 yeasr old. The biography intimated that this is the decision that brought about her own demise; but listening to the audiobook, you can hear the delight in Wendy's voice as she shirks everyone else's advice (including her mother's, who refuses to visit her in the hospital) and decides to bring Lucy Jane into the world. My favorite chapter is the one where she gets a live-in nutritionist and then sneaks out to eat caviar at Petrossian at midnight. That's my kind of rebellion.

Adventures in the Screen Trade by William Goldman.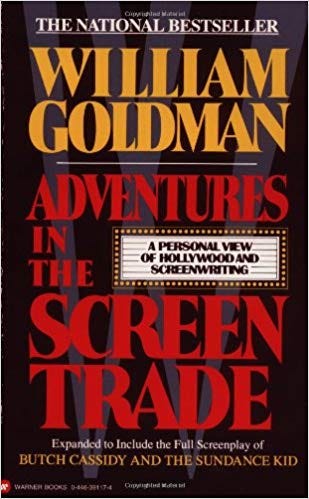 The great William Goldman died this year--he wrote the screenplays for Butch Cassidy and the Sundance Kid, The Princess Bride, All The President's Men--and this book is his magnum opus, the book that captures his journey from novelist to Oscar-winning screenwriter. If you're thinking about becoming a writer in Hollywood, this book is a must-read. He's practical, salty, cynical but not unbearably so. He's also incredibly modest. To illustrate how he adapts a piece of material, he takes one of his old short stories and then turns it into a screenplay which he then gives to a costume designer, composer, and a director to pick apart. The director, George Roy Hill (who directed Butch Cassidy), practically eviscerates Goldman's work here. It's a pretty brutal takedown and I couldn't help but admire Goldman's humility. Who else would share a piece of their own writing and then share someone else's dissection of why it sucks? But in doing so, Goldman prepares you for the real process of Hollywood screenwriting: you've got to have a thick skin. You can't be too emotional about your own work; you have to see things clearly. Goldman's approach does just that.

The Witch Elm by Tana French.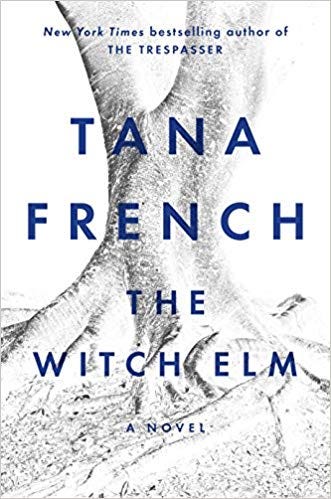 Again, the doctor ordered a juicy read and this book delivered. It's a mystery story about a family that finds a skull in their tree. As if that were it! It's also a great portrait of a family in Ireland, a fascinating character study of someone who may or may not be an unreliable narrator, and just a good old-fashioned mystery. Stephen King loved it (he raved in The New York Times Book Review) and I can see why. It's a great, grisly story, well-told, and more importantly, it actually has something to say about what's going on right now in the world. Won't reveal too much more, but if you're looking for a page-turner, this is it.

A Girl Walks Into A Bar by Rachel Dratch (Audiobook).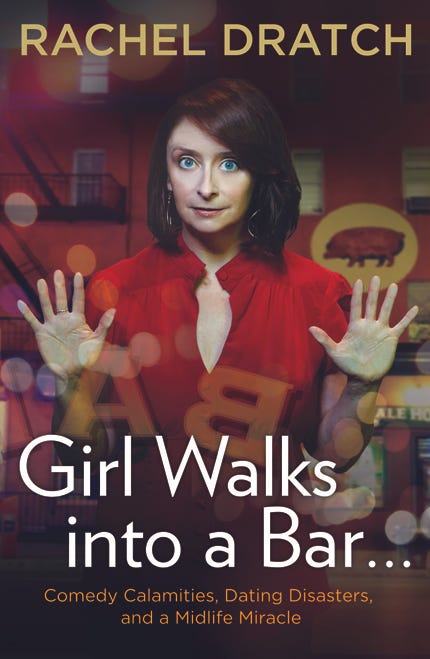 Again, a comedian on audiobook is great company, and Dratch delivers here: she does voices, she emphasizes her points with her signature Dratchian style. If you're a fan of Debbie Downer, you'll learn the roots of that story here; also about Dratch's rise to SNL and her life thereafter. (Essentially, the only parts she gets offered are for overweight lesbians that straight guys are competing not to have to boink). But the heart of the story, much like Wendy Wasserstein's, actually, is her decision to have a baby in her 40s. What transpires there is actually very moving; Dratch comes across as a complex, thoughtful, character who you want to be best friends with until you realize every gay man wants to be best friends with her, and she only has so much room in her life.

Phew! That's all for this week's dispatch, folks.

Hope your holidays were good ones... I'll see you again in 2019.

Your friend,
Adam