A Decadent New Year's Eve.
Reading in a browser? Click to get this in your inbox every week!

Happy New Year, Newsletter Fans!

That cake you see above is David Lebovitz's Bahamian Rum Cake from his book Room For Dessert and, my God, what a cake. I made it to bring to a New Year's Eve dinner that our friends Harry and Cris were hosting near the beach in Oceanside, California (about an hour south from L.A.). We brought Winston along--his first vacation with us--and he got to hang out with Walter, Harry and Cris's Corgi.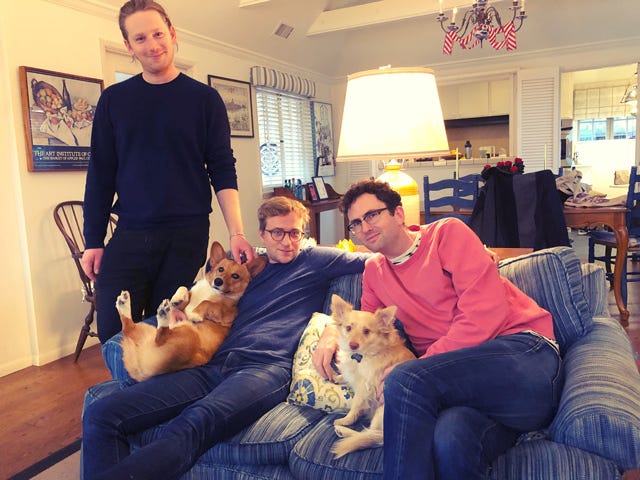 A Decadent New Year's Eve Dinner.

Now I've had my share of decadent dinners, but this meal was something special. First of all: they decided to splurge and buy caviar. I don't know who you're friends with in your life, but my philosophy is: if somebody serves you caviar, stay friends forever.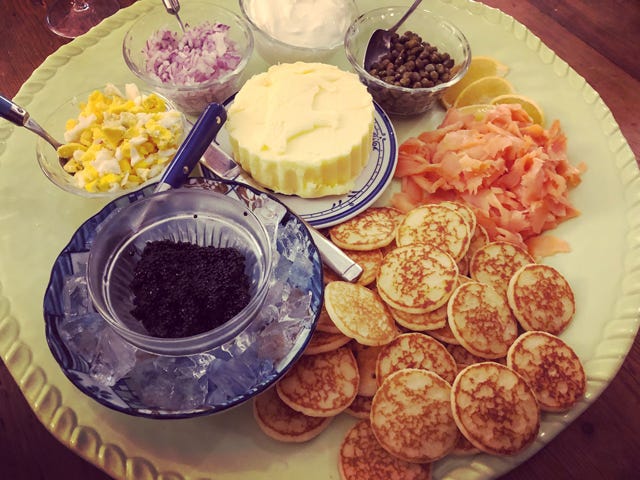 And especially stay friends if one of them is French; Cris is from Bordeaux and his grandmother sent him a truffle as a Christmas gift. Cris infused it into cream which he then stirred into softly scrambled eggs. When Cris cooks, he makes everything look so easy; he cooked the eggs in a bain marie, which he set up in a pot of boiling water. The resulting eggs were creamy and rich and perfumed beautifully by the truffle.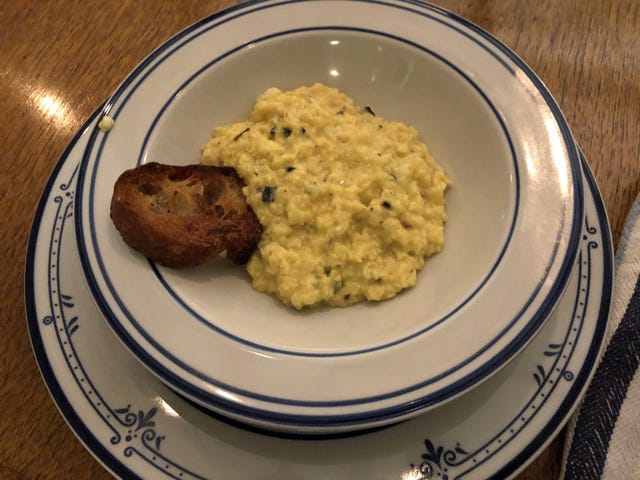 If that were all that we ate, I would've been full; but we're talking about a Frenchman here, so of course there was more up his sleeve. He'd brought back duck confit from his last trip to Bordeaux (it came in a jar) and he cooked up four duck legs and then used the fat to cook potatoes.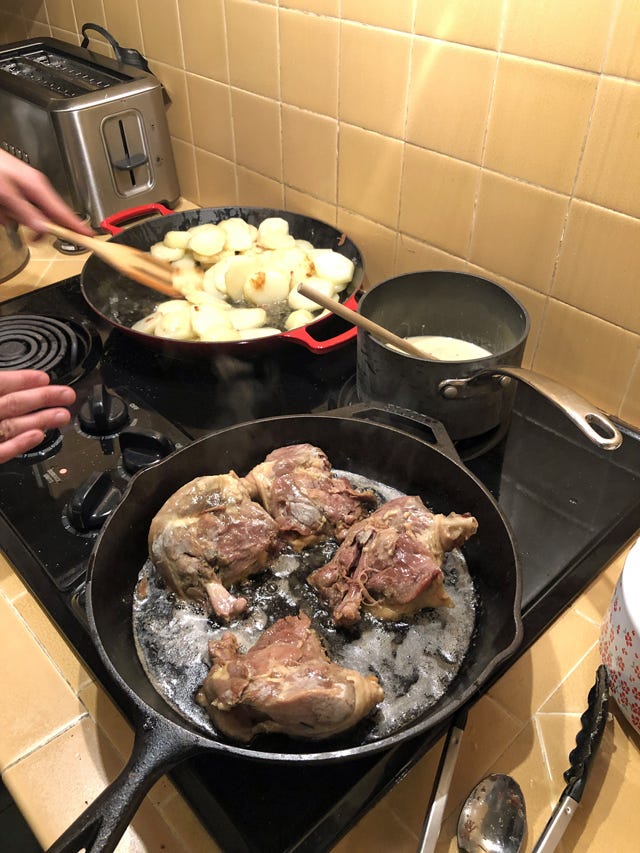 Look how beautiful those potatoes got cooked in duck fat (it's pretty much the best way to cook potatoes; go kill your duck right now!):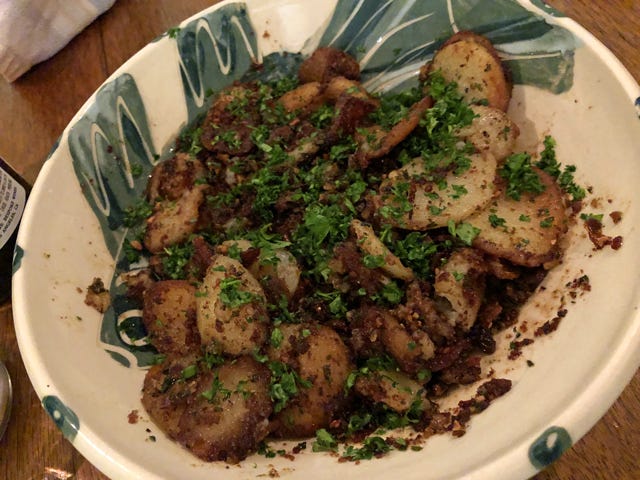 Craig and I brought a bottle of Pinot Noir that I once received as a gift and that we've been holding on to for five years. It was fun to finally open it (it tasted great).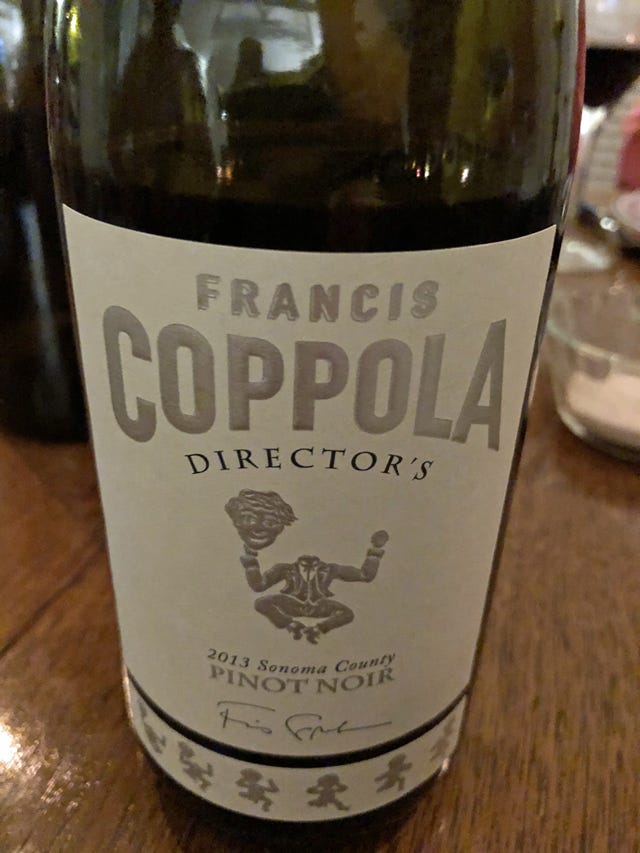 Finally, we got to the cake. People: this cake.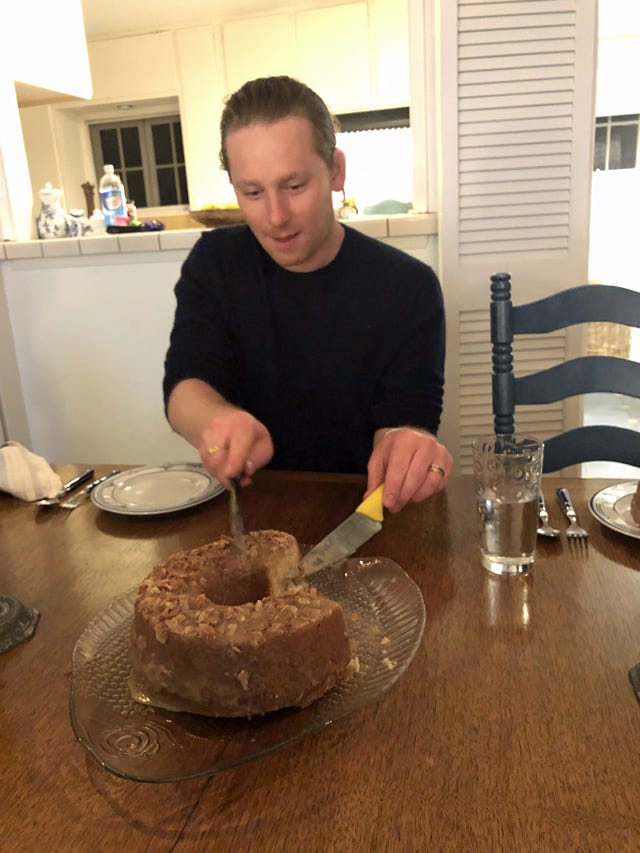 Cris comes from a country famous for its pastries and he declared this cake the best he's ever had. Harry and Craig agreed. What made it so good? Well you bake a cake with lots of eggs, butter, and sugar; then, when it comes out of the oven, you stab it sixty times with a skewer (I used a piece of spaghetti) and pour in a syrup made with coconut milk and rum. I infused that syrup with a vanilla bean I had lying around, so that really helped (I also beat the seeds in with the eggs and butter). But then you're still not done. When you flip the cake upside-down, after its cooled, you glaze it with a mixture of butter, cream, brown sugar, and even more rum.

The cake positively explodes with flavor. This is the second cake of David Lebovitz's I've made recently (the last was a banana upside-down cake) and both were knockout hits. If you don't have Room For Dessert, you better go buy it.

A Quick Jaunt To Seattle.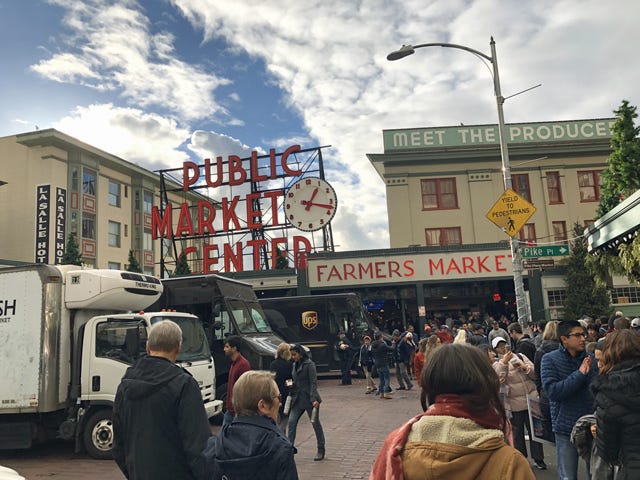 After visiting Craig's family in Bellingham for Christmas, we tacked on two days in Seattle to have a little fun before descending back down to reality in L.A.

Our hotel (the Thompson; very nice) was near the Pike Place Market so, upon arrival, we skipped over to Matt's in the Market, where we didn't have a reservation; but they took our number and texted us 45 minutes later. Here's Craig at the table... it had pretty much the best view of the Pike Place Market you can imagine.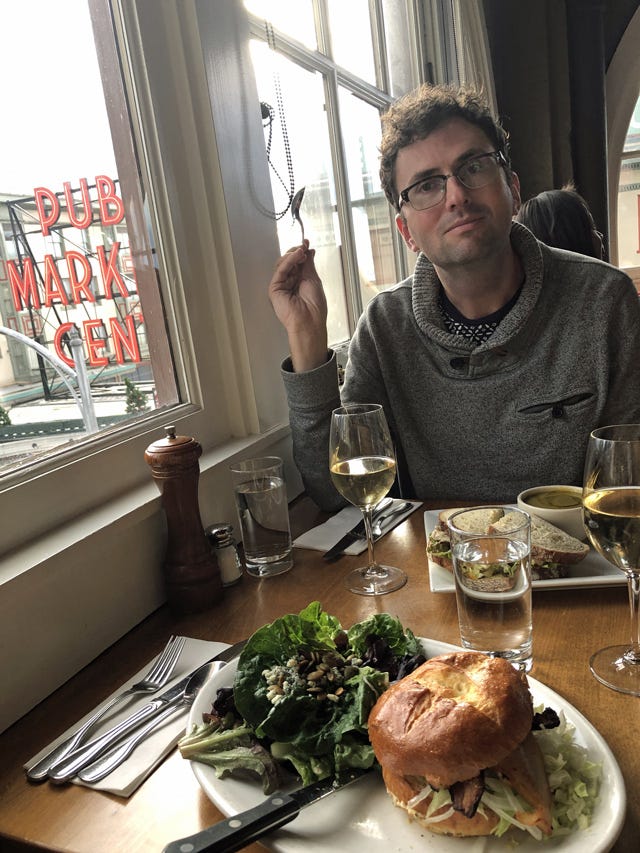 I had a fish sandwich, which was very good and Craig had a tuna sandwich made with real, freshly-seared tuna. We were both happy.

That night, we met up with Craig's old friends Ryan and Kristen at a restaurant I've been dying to go to ever since it opened, The Whale Wins.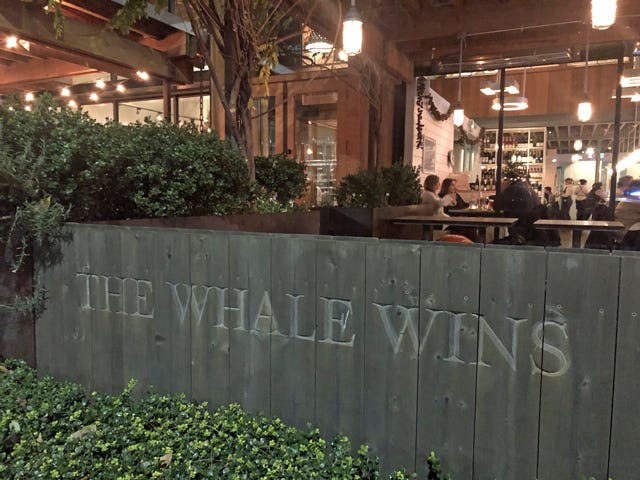 The chef/owner, Renee Erickson, is someone I met a long time ago through Molly Wizenberg (aka: Orangette). Renee was kind enough to cook with me for my cookbook and she taught me so much; namely, how the provenance of your ingredients can make an extraordinary difference in how your food tastes. She uses the best olive oil she can find; the best butter, etc. Together we cooked mussels and poached fish and I still remember how exciting it was to taste her mustards, her wines, her honeys, all of which were carefully curated and way different-tasting than anything I'd ever experienced before.

It comes as no surprise, then, that the food at The Whale Wins (one of her many Seattle restaurants; she also has The Walrus and the Carpenter, Bateau, and a few others) is out-of-this-world. Here are Ryan and Kristen at the table, ready to eat: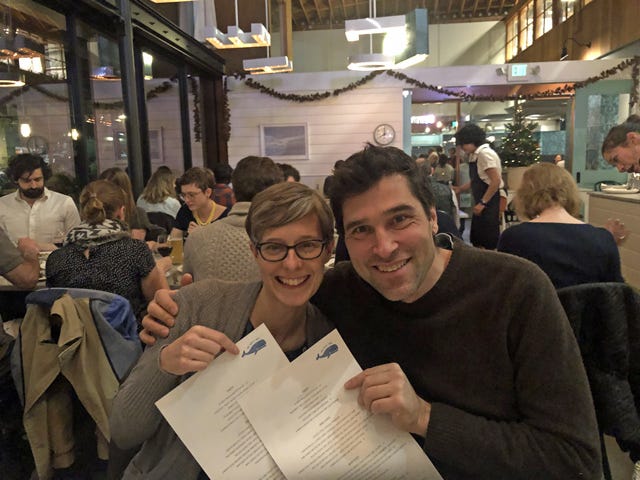 We ordered a lot, maybe too much (nah!), but the highlights were this cheese plate, with a fennel-top mostarda: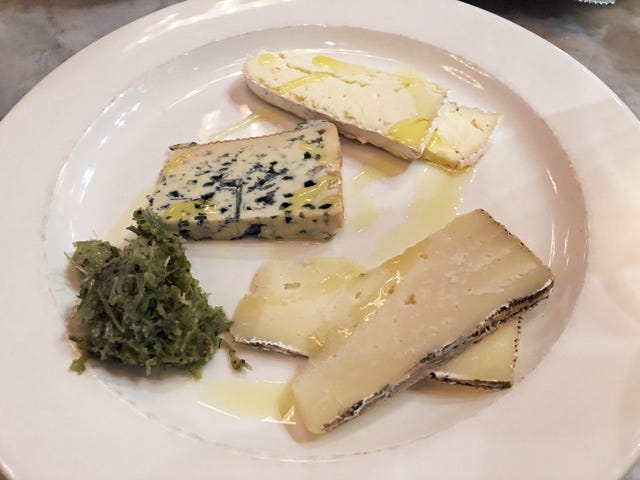 This plate of pickles, including raisins (!) and broccoli (!):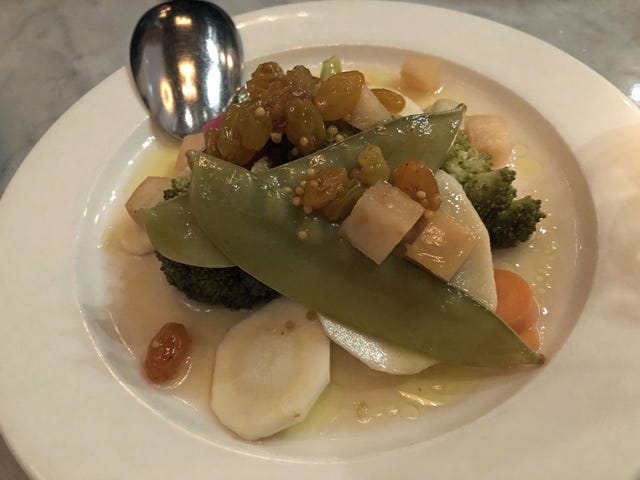 My favorite dish of the night was this roasted broccoli with curried carrots, purple cabbage sauerkraut, and tahini.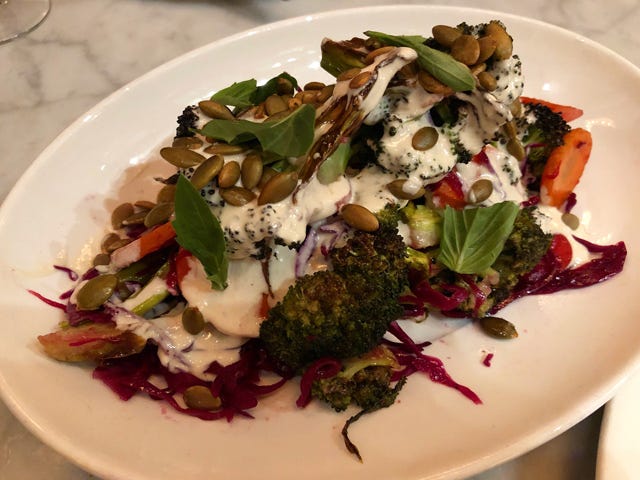 And the steak was top notch.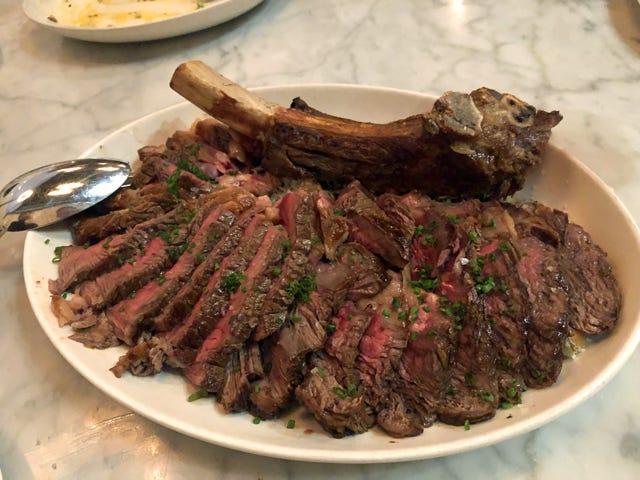 On our last day, we had to hit up Glo's for Craig's favorite Eggs Benedict in the history of the world.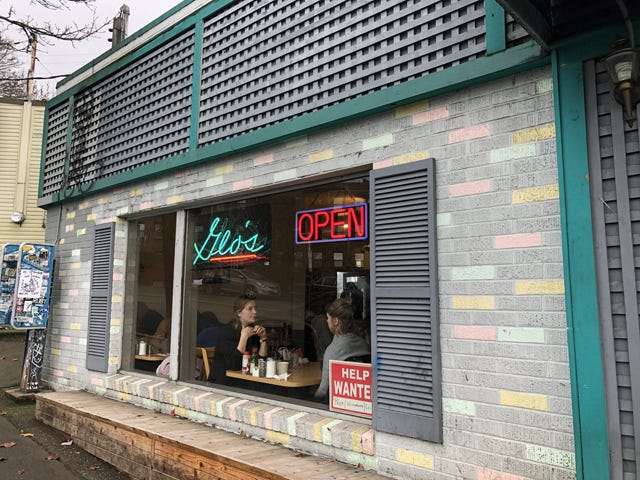 For as long as I've known him (almost thirteen years), Craig has compared all Eggs Benedicts to the one at Glo's. And for good reason: it's pretty hard to beat.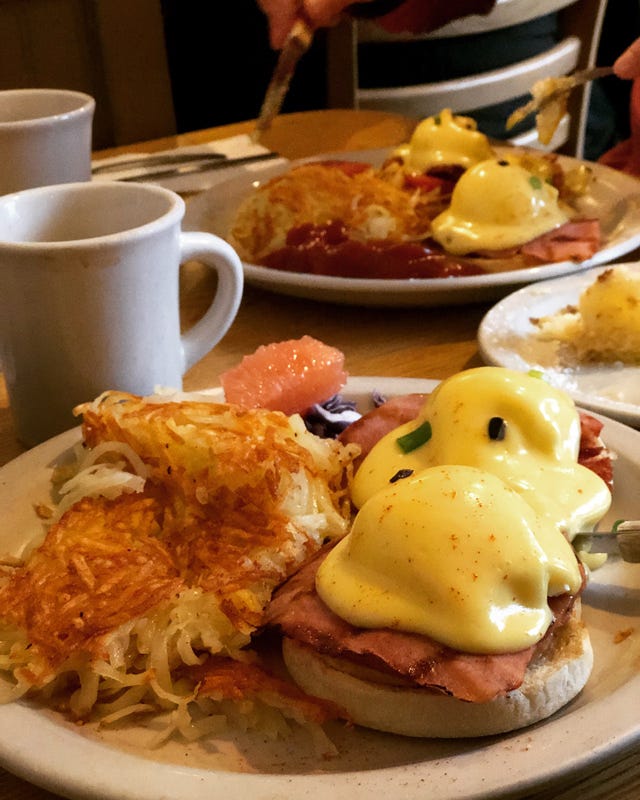 The hollandaise has the perfect bite of acidity and and the richness of the egg and Canadian bacon is tempered by a slice of grilled tomato. Cool tip: if you call the morning you're going, they'll let you put your name on the list over the phone.

OK, that's all for this week folks!

Hope you all had terrific starts to your new year. Here's to more eating, cooking, and drinking in 2019. (But maybe not as much as we ate and drank on New Year's Eve; that was a lot.)

Your friend,
Adam