This Is 40.
Reading in a browser? Click to get this in your inbox every week!

Hey Pals!

I have vivid memories of my dad turning 40. All of his gifts were "over the hill" gags; there were diapers, cards featuring wheelchairs. The message was very clear: "FORTY IS OLD."

Well, here I am. Yesterday I turned 40 and though the experience might've been painful in isolation, I was thankfully surrounded by a lot of friends and family members to help ease the transition.

The festivities started on Wednesday, when my parents (who came to town to help me celebrate) took us out to Spago.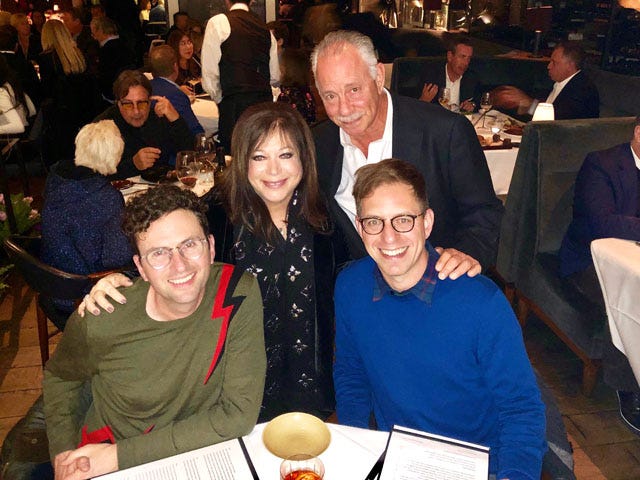 The food there is always top notch and I decided to go with something bold just to shake things up a bit. Check out this squab on a bed of burning rosemary!




Don't worry: they didn't serve it with the head on (they carved it in the kitchen). It was very tasty.

On Thursday, I had my parents and Craig's parents (who also came in for the occasion) over for dinner along with Craig's Uncle Chris and Aunt Liz.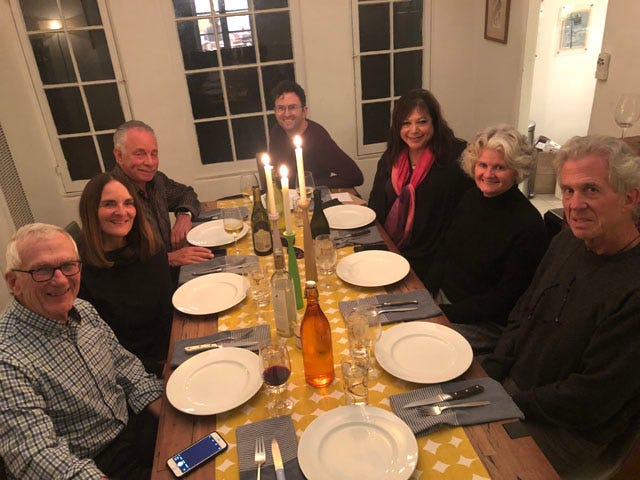 The night before, I spatchcocked three chickens and covered them with lots of salt and toasted coriander seeds, fennel seeds, and cumin seeds that I ground up in a spice grinder. Here they are sitting uncovered in the fridge on a wire rack.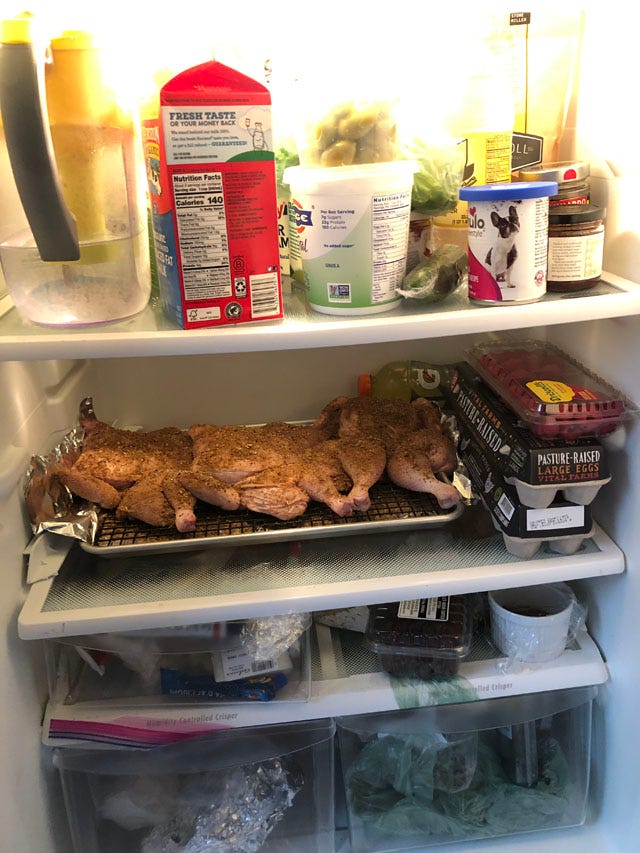 The next day, all I had to do was heat the oven to 425, drizzle them with olive oil, move one of the chickens to a separate sheet (it was kind of crowded on there) and roast.

Meanwhile, I made an Ottolenghi-inspired couscous with two sautéed onions, pistachios, and dried cherries that I bought at the farmer's market.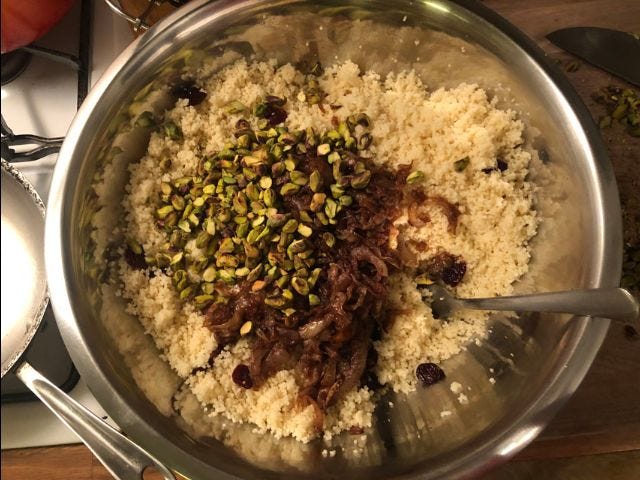 I also made a salsa verde by zapping lots of cilantro and parsley in the food processor with lemon juice and olive oil.

Here's everything on the table.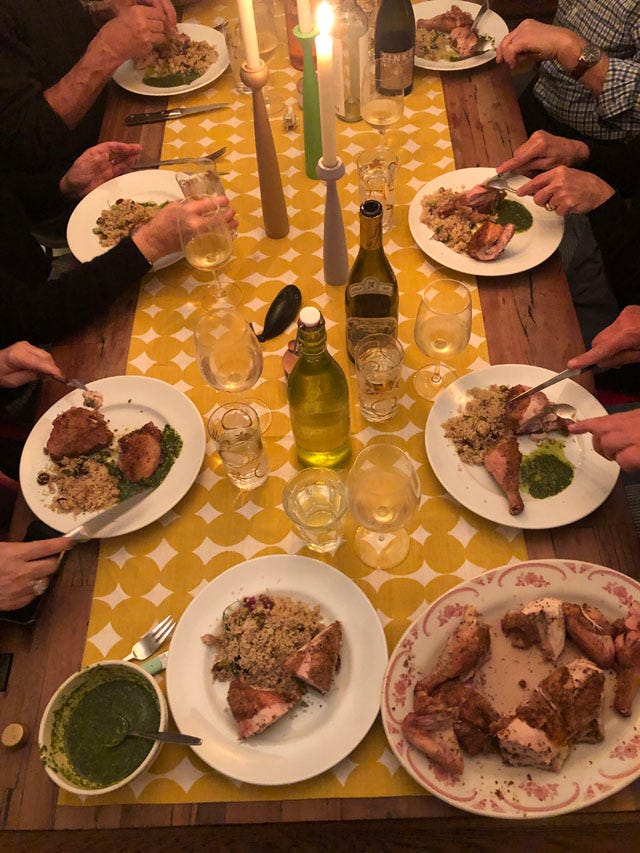 I gotta say: people went nuts for this chicken! It was so good; better than I've ever made before and probably because I seasoned it 24 hours ahead. Should've listened to Samin all along. (See: Salt, Fat, Acid, Heat.)

For dessert, I served a brown butter pistachio cake with raspberries from Karen DeMasco's baking book. (This was Valentine's Day and I thought it seemed Valentine-y).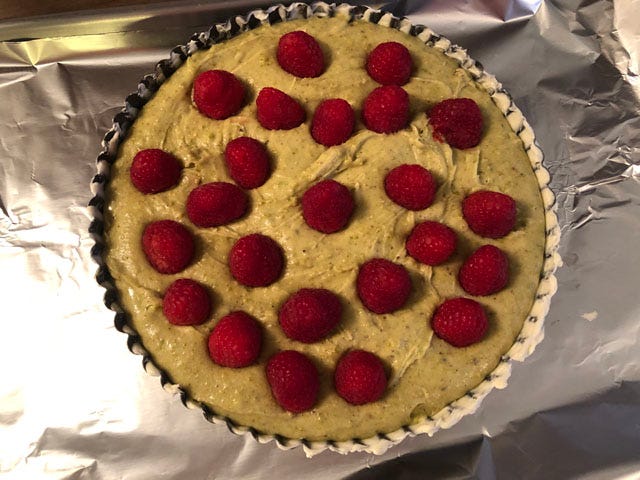 There were some hiccups along the way; namely: the cake bubbled over in the oven (good thing it was on a cookie sheet covered in foil).

But it tasted wonderful and nobody knew the difference.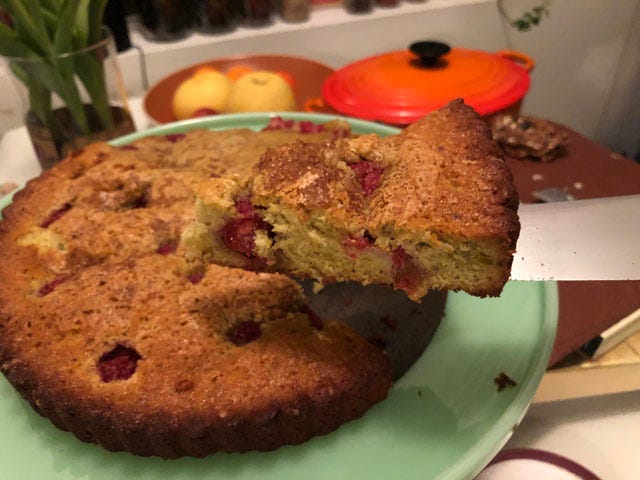 OK, where we?

Right! Saturday night: the main event.

When I first contemplated turning 40, I thought about taking a trip to Italy. (Side note: I still really want to take a trip to Italy.) But, my birthday being in February, that somehow seemed less than ideal (though Bologna would've been perfect).

Anyway, at some point somebody set me straight and told me I'd regret it if I didn't have a party. That's when I brought up the idea to my friend Nicole Rucker, who runs Fiona on Fairfax, and she said she would be happy to have me host a party there.

The whole evening came together seamlessly; we worked together on the menu (see lead picture). I decided to structure it based on the different cities that I've lived in over the course of my 40 years.

And then, POOF! The night was here.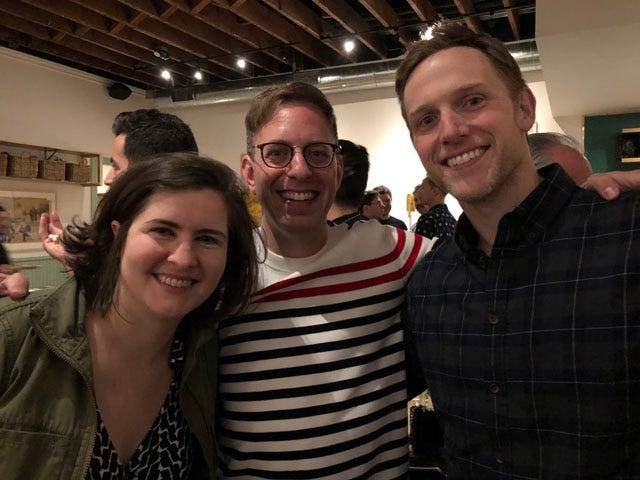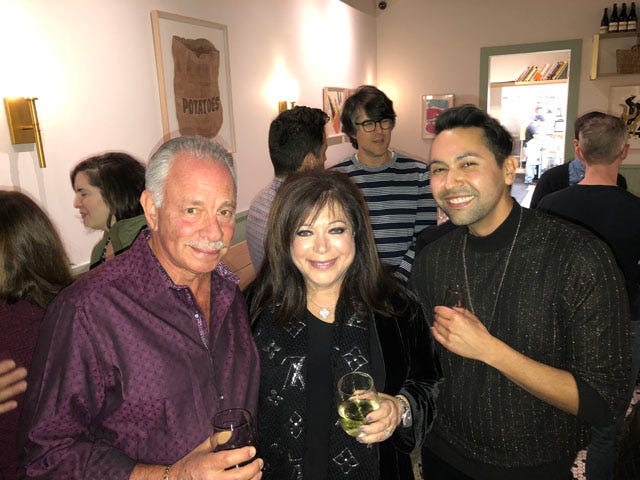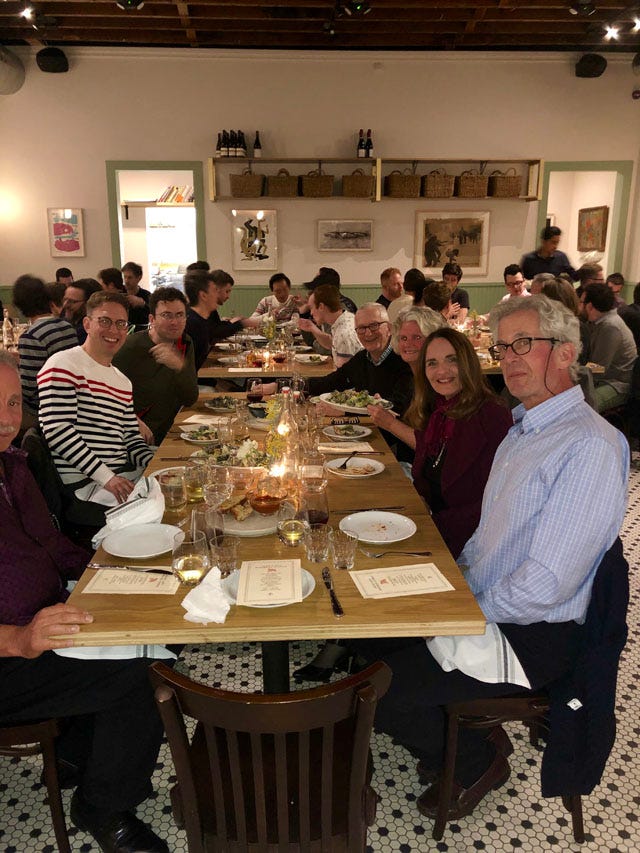 The food was oh so good. We had everything bagel pigs-in-a-blanket with Nathan's hot dogs to represent my New York years.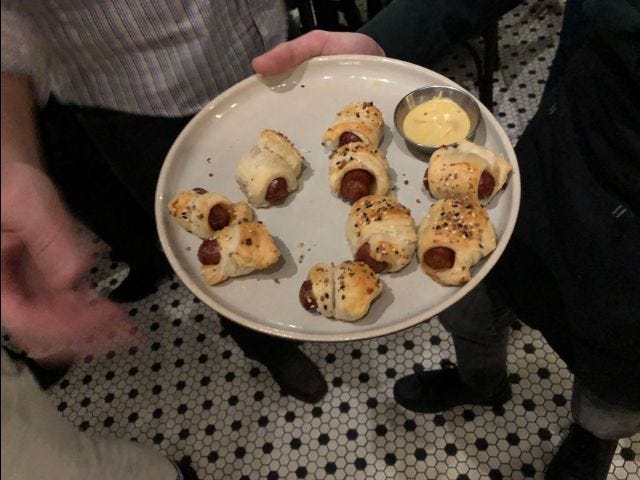 There was Caesar salad for my Florida years (it's what my family orders at almost every meal).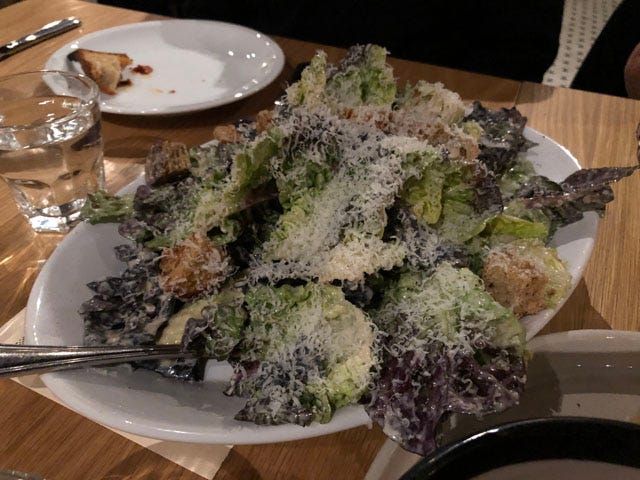 Then for my Atlanta years, fried chicken of course!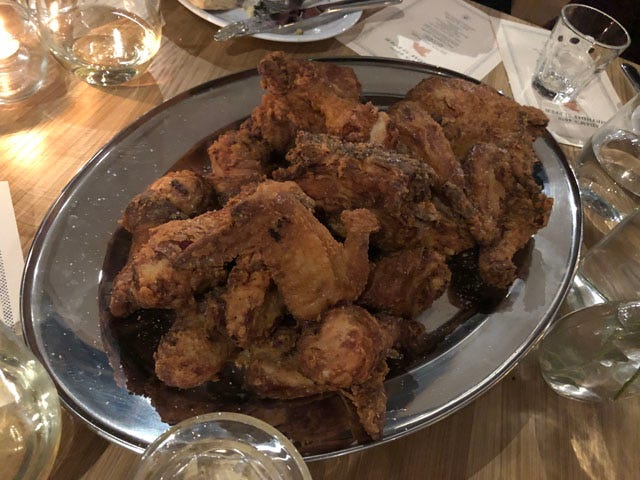 An epic mac and cheese.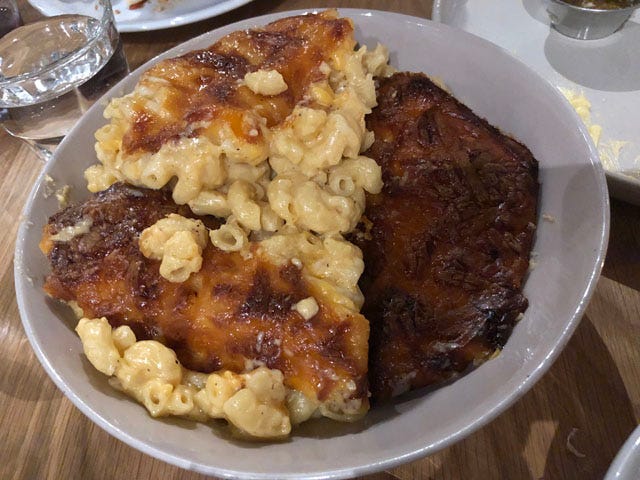 Not to mention collard greens, biscuits with butter, and so on.

But the highlight was, of course, the dessert.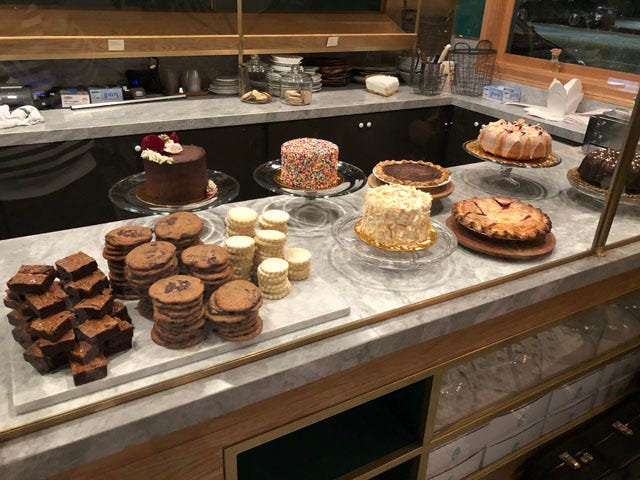 That was all for us!

What you can't see there is that Nicole specially made me my favorite cookies, rainbow cookies, using GRAPEFRUIT MARMALADE in between the layers which was sheer genius.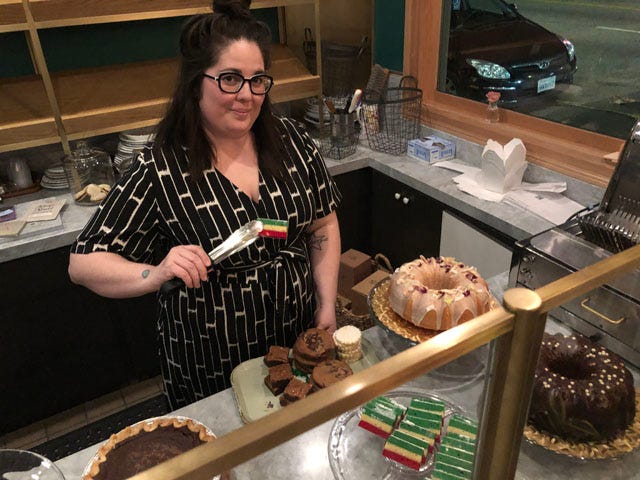 Anyway, it was pretty much the most perfect birthday party I could've imagined. Thank you so much, Nicole Rucker and Shawn Pham, for making all of my birthday dreams come true!

Are we finished celebrating my birthday?

Not yet...

Last night, on my actual birthday, Craig and I went out to Chi Spacca (hey, I like to milk my birthday as much as possible) which is pretty much my favorite restaurant in L.A. The food is incredible.

I mean look at our appetizer: burrata and caviar. (We splurged, but, in case I didn't mention, it was my birthday).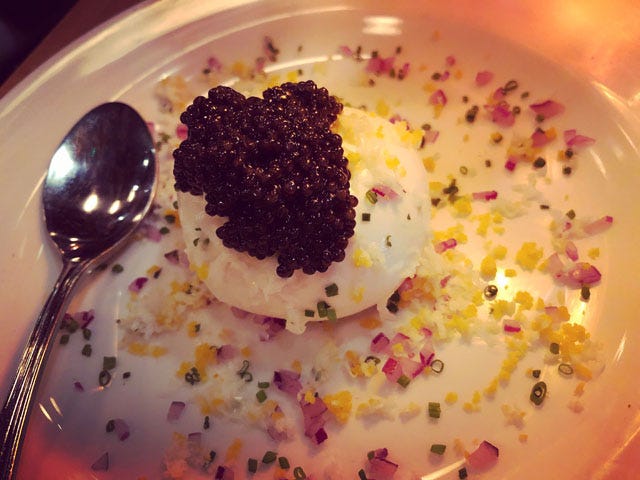 We had 'nduja on grilled bread.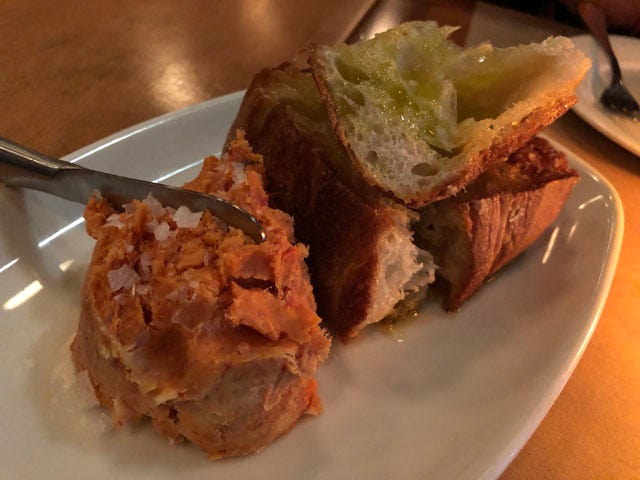 Which went great with this amazing wine recommended by our waiter, who was so fun and funny.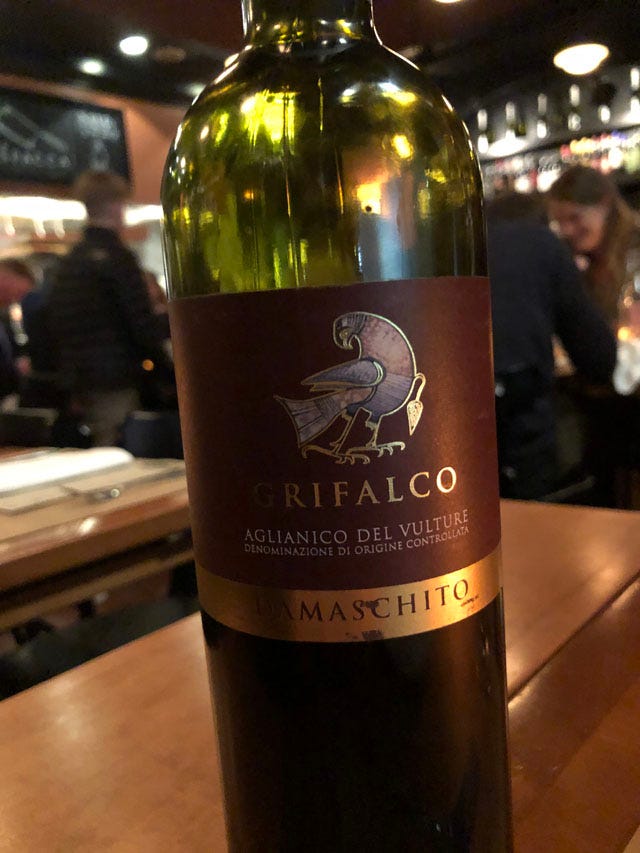 The entree was a grilled lamb shoulder that was maybe the most flavorful cut of meat I've ever had.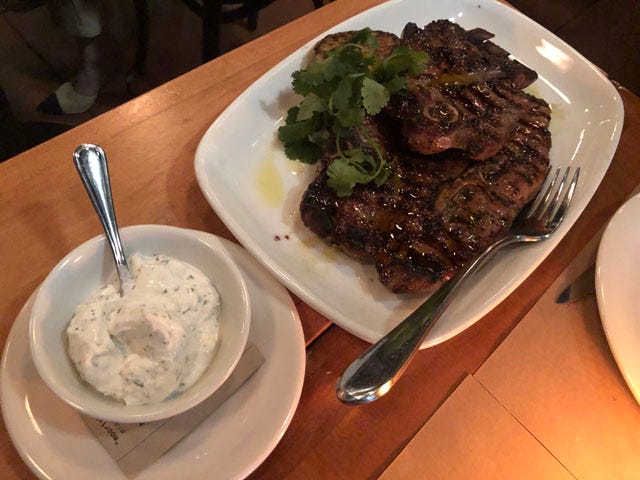 But there was more!

Grilled radicchio stuffed with taleggio cheese (amazing).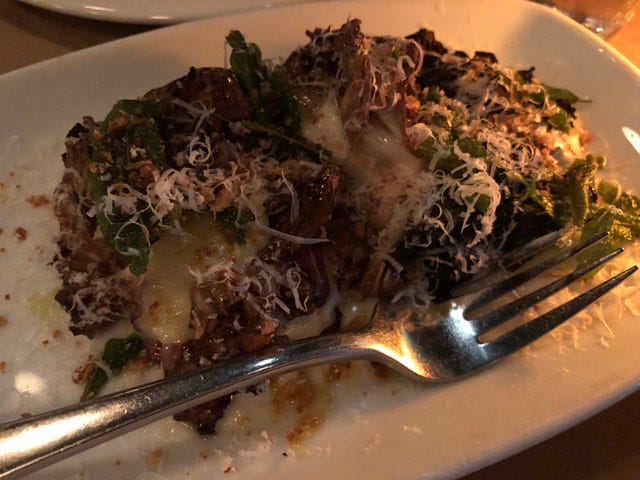 Roasted sweet potatoes with mascarpone and orange zest.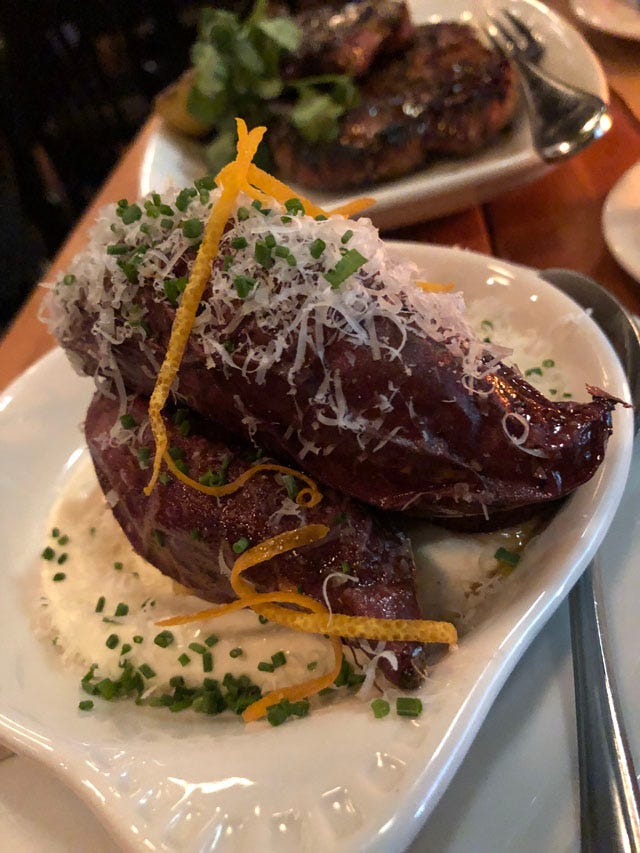 Somehow, I saved room for dessert: a slab pie made with huckleberries from James Beard award winning pastry chef Dahlia Narvaez.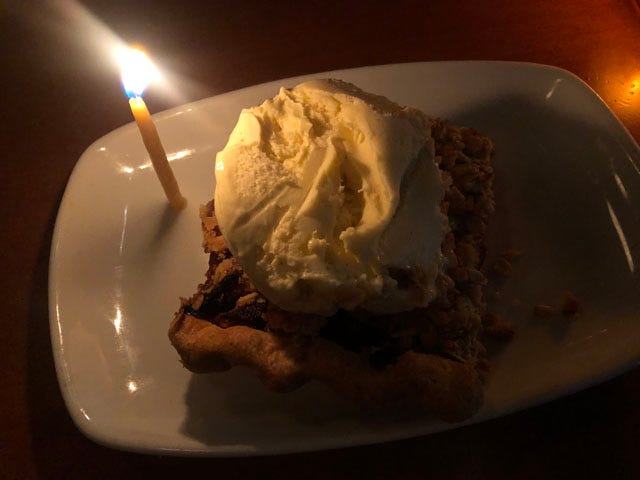 Hey, do I celebrate my birthday right or do I celebrate my birthday right?

Don't worry: I'll be fasting for the next seven days to atone for all of this indulgence.

Thanks to everyone who helped make turning 40 so painless! Now what should I do for my 50th?

Until next time...

Your friend,
Adam