Hey everyone,

I realize the subject of this post is very intriguing, but it's really referring to a post that I just did about a pizza place in my neighborhood called Hail Mary. As far as I'm concerned, it has some of the best pizza in L.A. and it's still something of a hidden gem. Hence the intriguing subject line!

One place that doesn't serve pizza, but that's quickly becoming one of my favorite L.A. restaurants, is Ma'am Sir.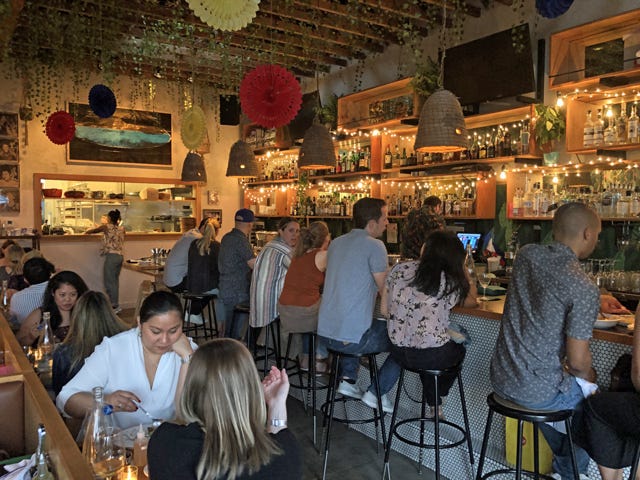 It's a Filipino restaurant next to our favorite gay bar (Akbar) and the food is always exciting and the drinks are always excellent. Here are some pork sliders that we shared on Friday night: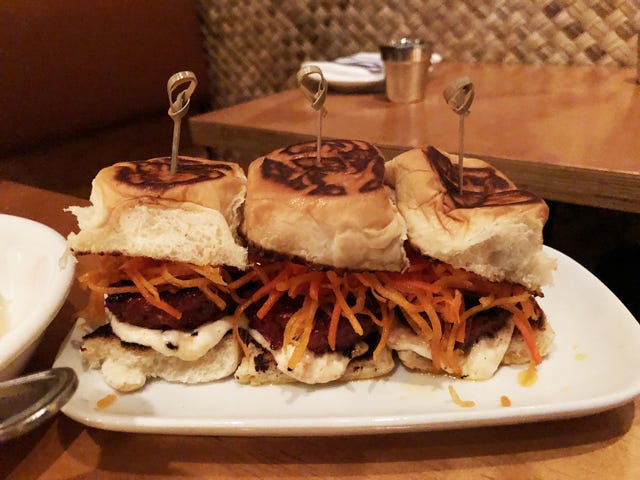 And then, a dish we'd never had there before, I believe it was called Pancit Palabok and it had noodles, shrimp, crab, and egg.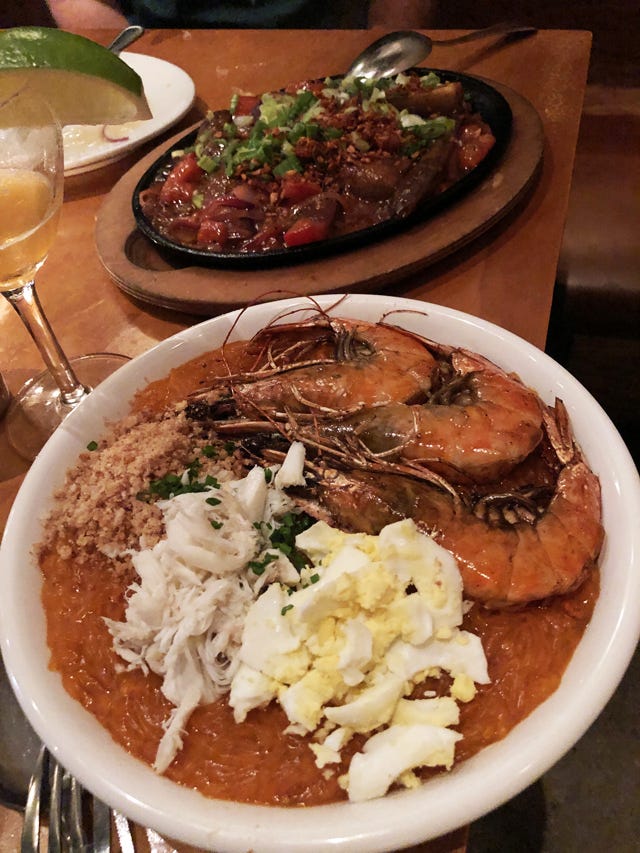 Behind it, you can see the sweet-and-sour eggplant, which is probably my favorite thing on the menu (make sure to order rice with it, to soak up all the sauce).

Okay, well lots of fun links for you below. And -- exciting news -- I'm starting a podcast this week which I plan to launch next Monday. So stay tuned for that!