Jenni Konner's Anti-Lunch Tzaziki
Hey loyal readers,

I'm writing to you today from Florida where it's been a big, emotional week for my family. My grandmother, who I've been close to my entire life, passed away at the age of 89. Today was her funeral and I'm currently writing to you from a table covered in rugelach, black-and-white cookies, and chocolate covered biscuits: if Jewish people understand one thing, it's the importance of food in a time of crisis.

The miraculous thing is that five stories below my grandmother in the same hospital where she was dying, my sister-in-law Tali was giving birth to my new nephew, Jordan. He arrived on Thursday and grandma left us Friday. It's so strange how life works; in a few days, I'll be attending Jordan's Bris.

In the meantime, I launched my podcast, Lunch Therapy, last Monday -- your responses have been amazing! -- and I know it's important to consistently release one on the same day each week, so today I offer you up the next episode and it's one that I'm very excited about...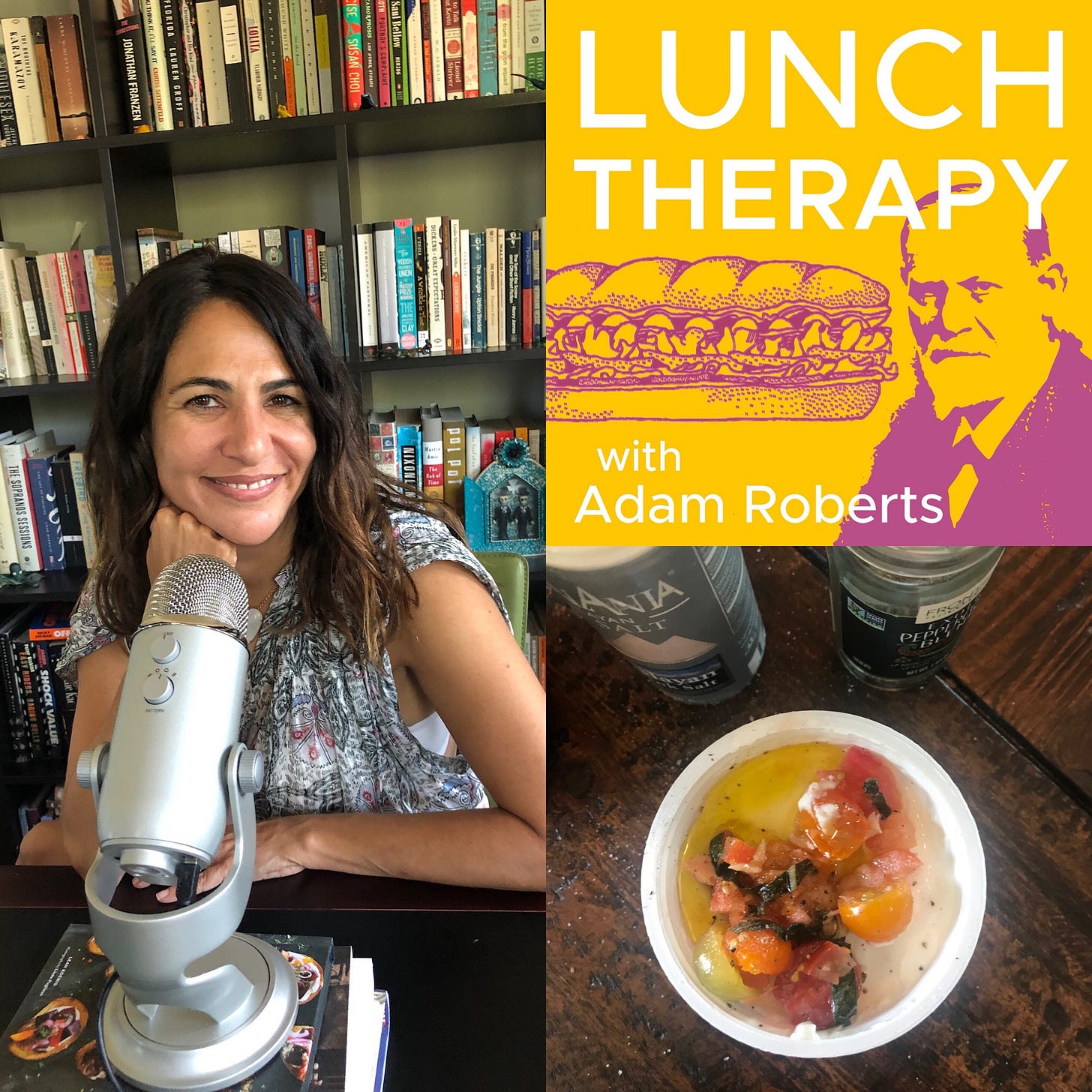 Jenni Konner was the co-showrunner of HBO's Girls, and she's an incredible writer, producer, and director for lots of other things, and she was kind enough to come on to Lunch Therapy as my second guest.

So click HERE to give it a listen: we talk about everything from why she hates lunch to why she weighs her burgers to what she'll be serving at her upcoming wedding and also what it's like to eat dinner at Gwyneth Paltrow's house. I really learned a lot and may ask people chop onions at my next dinner party (you'll have to listen to get that).

Oh, and if you enjoy what you hear, could you do me a favor and leave a nice review in the iTunes store? I think it makes a big difference in terms of how the podcasts are promoted. I'd really appreciate it!

Happy listening,
Adam