Hey everyone,

Today's LUNCH THERAPY patient is one of the most celebrated chefs in the country, Jeremy Fox: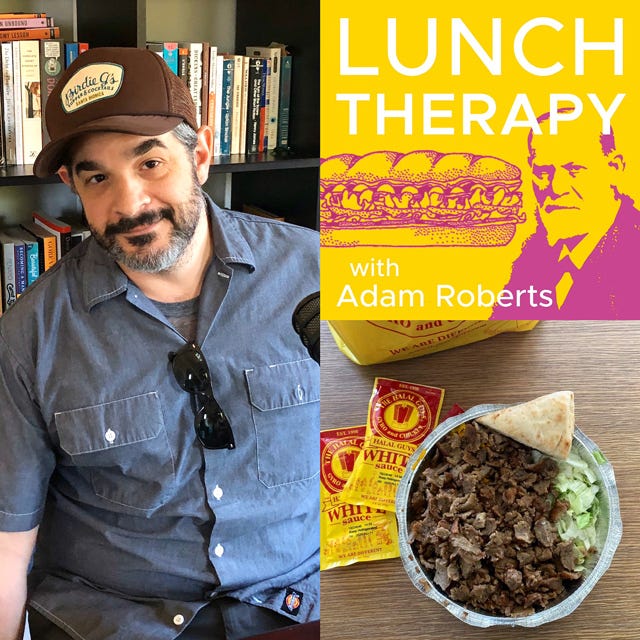 Back in 2008, Jeremy Fox's restaurant Ubuntu in the Napa Valley was named "the second best restaurant in the United States" by Frank Bruni of The New York Times. Instead of making his life a million times better, this declaration made his life a million times worse... and on today's podcast, you'll learn how too much success too quickly can actually be a bad thing for both a restaurant and a chef.

You'll also learn how Chef Fox started all over again in Los Angeles, opening not one but THREE restaurants: Rustic Canyon (where Craig and I got engaged), Tallulah's, and the newly opened Birdie G's. We also cover how he comes up with his novel food ideas (white chocolate and peas!), reading Yelp reviews, why explaining food to people is like explaining a joke, which foods he hates, and why folding towels is a key skill if you're working in his kitchen.

CLICK HERE to listen!!!

And, as always, if you can find it in your heart to leave a nice review in iTunes, I'll be forever grateful!

Meanwhile, I recently attained the new iPhone 11 because of its camera capabilities (I want you to get nice pictures, I only want the best for you!). So check out this dinner that my friend Cris made for me last week in Pasadena: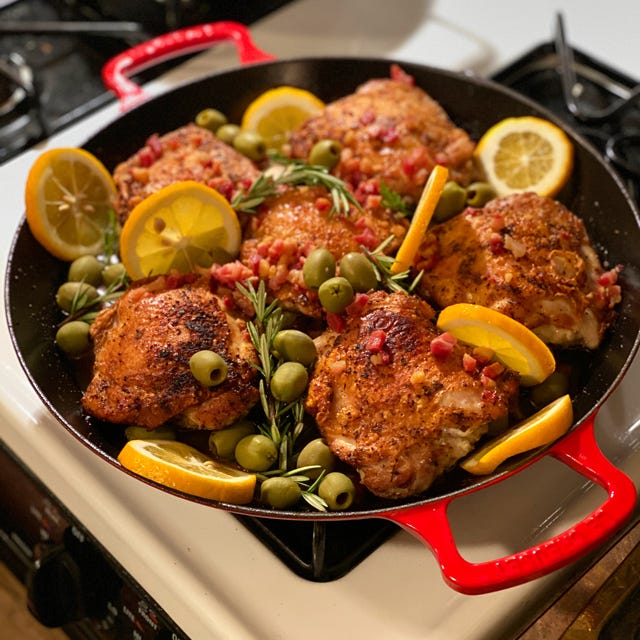 Those are chicken thighs with pancetta and olives and lemon slices and herbs and he added white wine and it was heavenly (I know you want a recipe, but he's French and just kind of wings it).

Here's a picture of a sushi lunch that I had at Jinpachi in West Hollywood, my favorite daytime sushi splurge: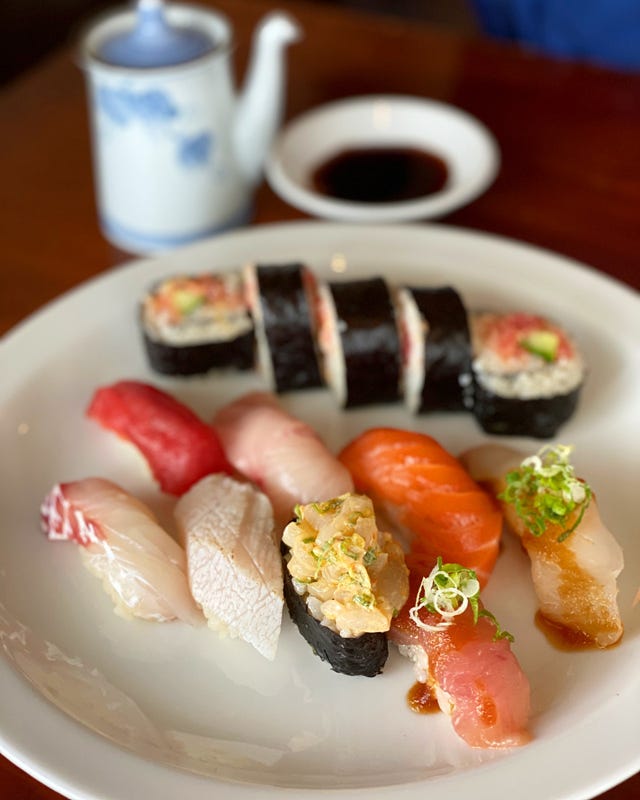 And finally, but most importantly, here's a picture of Winston enjoying his bone.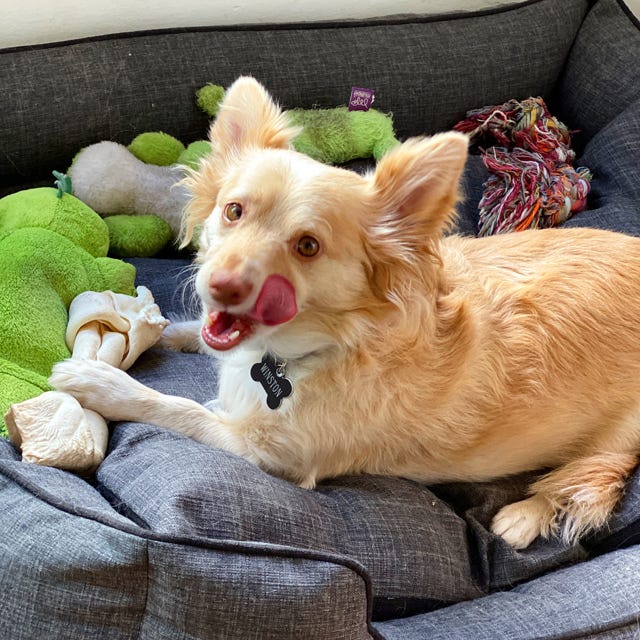 Ok, folks, that's all for this week!

I'm currently in New York visiting Craig, so I'll tell you all about our meals in next week's newsletter (but you can follow along, if you're impatient, on Instagram).

Until next time....

Your friend,
Adam (the "listen to my podcast!" guy)