Hey everyone,

It's the moment you've been waiting for... Smitten Kitchen's Deb Perelman is my patient on this week's Lunch Therapy!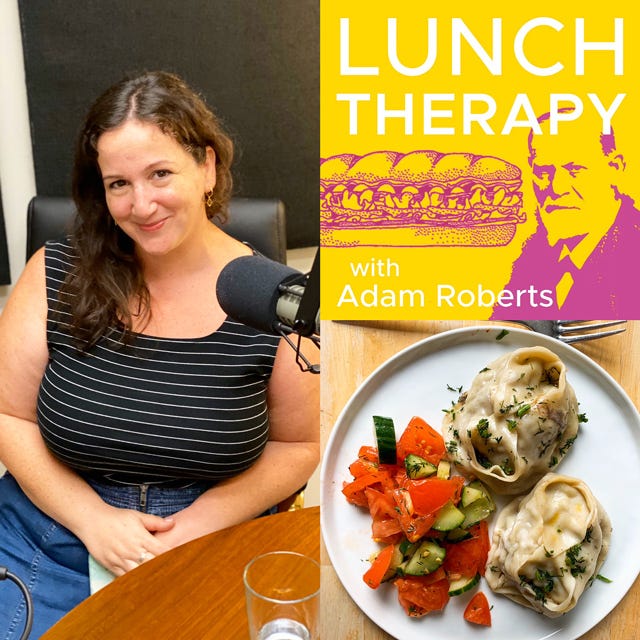 Her blog is one of the most beloved food destinations on the web, and she was kind enough to sit down with me when I was in New York (we've known each other for years) to talk about everything from Ina Garten to the state of food blogs in 2019. We also cover her struggles to recreate Irish brown bread from her trip to Ireland, her recipe-testing process, and how she manages to bicycle around New York without getting killed.

CLICK HERE to listen!

And, as always, if you can find it in your heart to REVIEW the podcast in iTunes, it's as simple as clicking the FIVE STARS. It'll probably take you .5 seconds. It's also really fun, like a video game. Plus if you want to test your mettle at writing a review, you could write some text along with it like: "Omg, this podcast was so good, I can't believe how good it was, I'm going to listen to it again and again and again!"

In non-podcast news, I made a bean soup last week that was very soothing on a chilly, November night (actually it's not chilly here at all):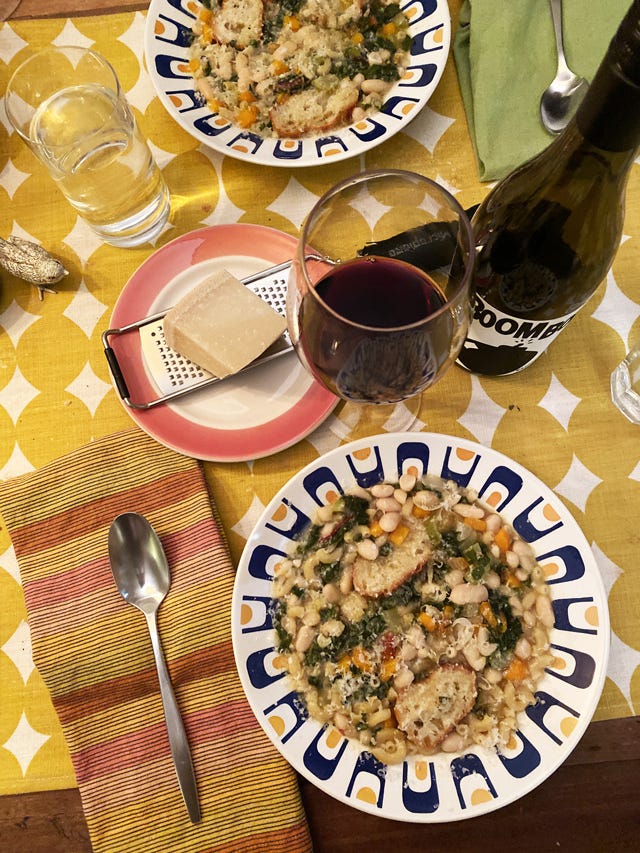 It may look super fancy, but really it was as simple as soaking a bag of Rancho Gordo Marcella beans the night before, draining them the next day, putting them in a big pot with lots of water, an onion, carrot, celery, some garlic cloves, a bay leaf, a dried red chili, a Parmesan rind and some salt (yes, I salt my beans early). Bring to a boil, lower to a simmer, and cook for an hour or more until the beans are creamy. Then, in a different pot, saute chopped onion, carrot, celery, chard stems, and garlic, add all the beans and their liquid, then more water as necessary and cook until the flavors marry (20 minutes or so). Then add chard leaves, some pasta (I used elbows), and cook some more until the pasta's cooked. Then ladle into bowls, drizzle with olive oil, and dust with Parmesan cheese. Oh if you have stale bread, add that too.

Last night, I made Dorie Greenspan's Apple Cake, which is such a simple recipe, but it was SUCH. A. HIT.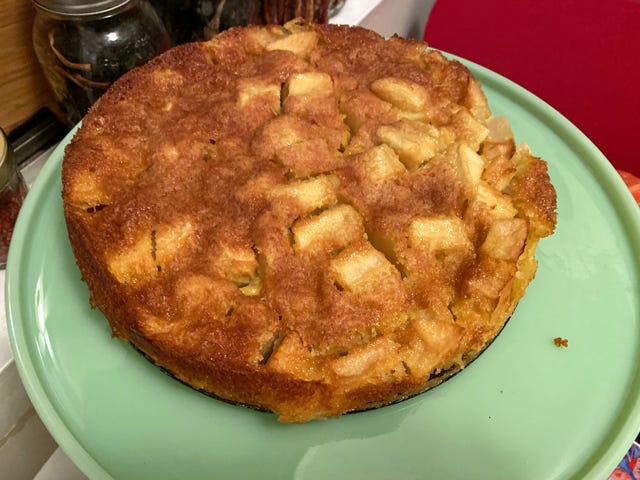 You basically make a light, pancake-style batter (you do it all by hand) with some booze in it (she calls for rum, which I didn't have, so I used Brandy... which worked great) then fold in 4 chopped apples.

Everyone LOVED this cake. It's such a great fall dessert.

OK... that's all for this week, folks.

Until next time!

Your friend,
Adam (the "please review my podcast on iTunes!" guy)