Punam Patel's Did I Even Want a Quiche?

Hey everyone,

You've got to listen to today's LUNCH THERAPY with Punam Patel!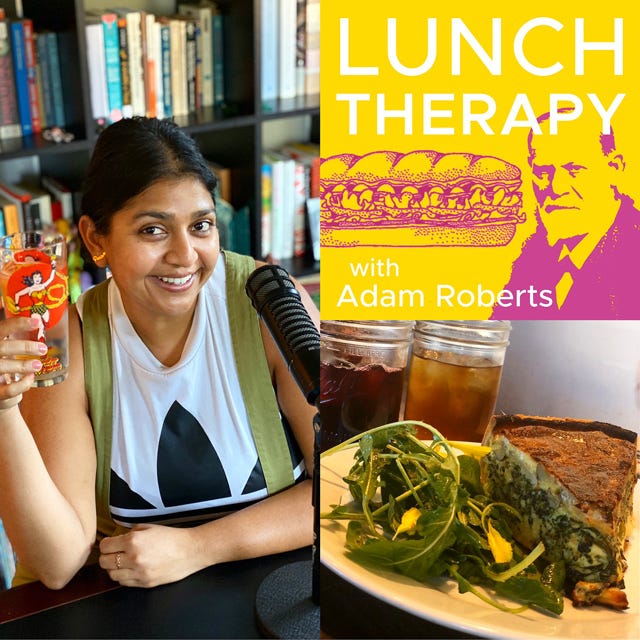 Punam is the Emmy-nominated co-star of Netflix's "Special" -- she's also appeared on "Kevin From Work" and "I Feel Bad" -- and on today's Lunch Therapy she declares, right out of the gate: "I am food." Hear all about her two-part lunch (three-part, if you include the apple cider doughnut), her trip to Spain, her exercise lunches vs. her no-exercise lunches, and her dad's famous meat curry that she can no longer eat (she's a pescatarian). We also talk about her dieting up through her thirties, arbitrary standards of beauty, what it's like dealing with that in Hollywood, and what it means to be a Brown Butter Jew (will somebody make the t-shirt?).

CLICK HERE to listen.

And while you're there, if you could write a nice review, I'd so, so, so appreciate. Did you know every time you write a good review of Lunch Therapy an angel gets its wings? It's true! Don't do it for me, do it for the angels.

OK... now on to this week's newsletter.

I made Ottolenghi's Apple Olive Oil Cake from his dessert cookbook for my friend Mark's birthday.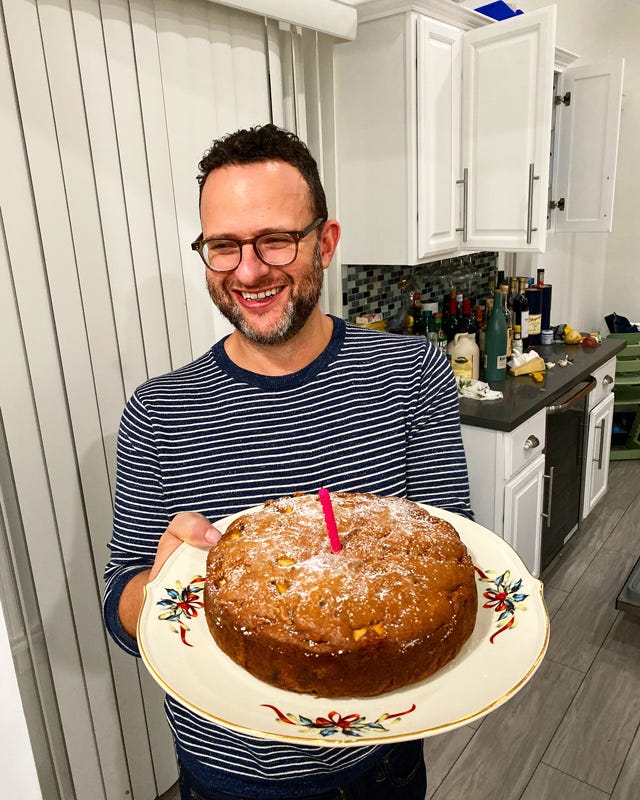 The recipe has an optional maple frosting that I opted out of not for any philosophical reasons, but because I didn't have any cream cheese. The good news: the cake was moist enough (do you hate the word moist?) that it didn't even need the frosting.

We had the cheeriest time on Saturday night with our friends Ryan and Jonathan at The Tam O'Shanter right here in Atwater Village.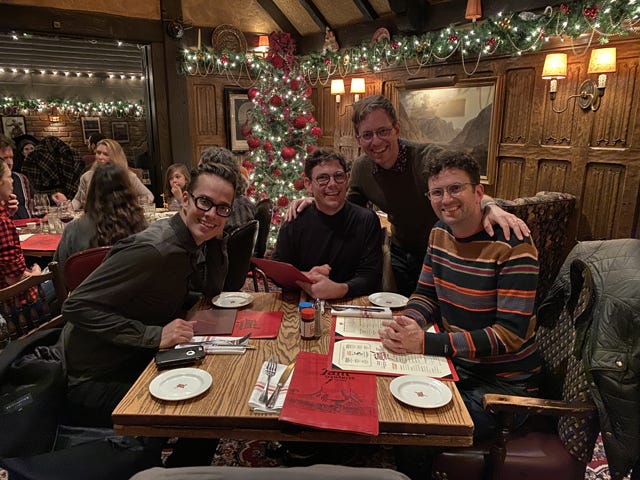 There are carolers and when they came to our table we requested Mariah Carey's "All I Want For Christmas is You" which was very gay and very fun. We didn't realize we were supposed to tip them, so after we saw another table tip, we raced back over to them and gave them money. Phew!

Ok, that's all for this week.

Until next time!

Your friend,
Adam (the "please review my podcast" guy!)