Hey everyone,

Today's LUNCH THERAPY patient is an old friend: Zach Brooks, creator of Midtown Lunch, host of "Food is the New Rock," and the general manager of Smorgasburg L.A.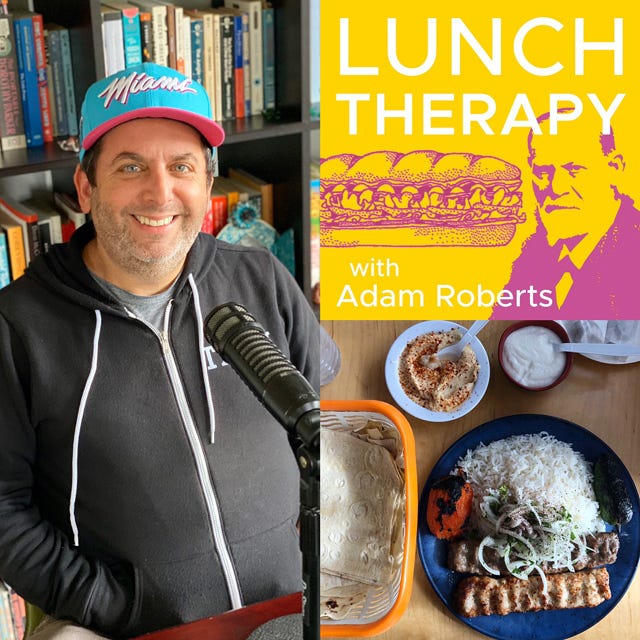 Zach turns out to be the perfect Lunch Therapy guest -- he has "lunch" in his screen name! -- we cover everything from why lunch is so important to him (and why it's "too dark" to hear his real answer), what the meal was that inspired him to start his blog, and why he's convinced that the late, great Jonathan Gold hated him. We also cover "authenticity," his parents' divorce, cooking for his children, and why L.A. beats New York as the ultimate lunch town.

CLICK HERE to listen!

And this week I could really use your help! A couple of bozos gave me one star (the nerve) so now my 5.0 star rating has dropped to a 4.5. You can't let that happen to your favorite Amateur Gourmet, can you? Just ten of you going over there and clicking "FIVE STARS" will help it get back up to its rightful number. It'll take you no time at all; in fact, in the time it took you to read this, you could've done it. This is the season of giving!!!!

Ok, as for other stuff...

Last night, I made a terrific cauliflower pasta that was a riff on my famous Heaven & Hell Cauliflower Pasta.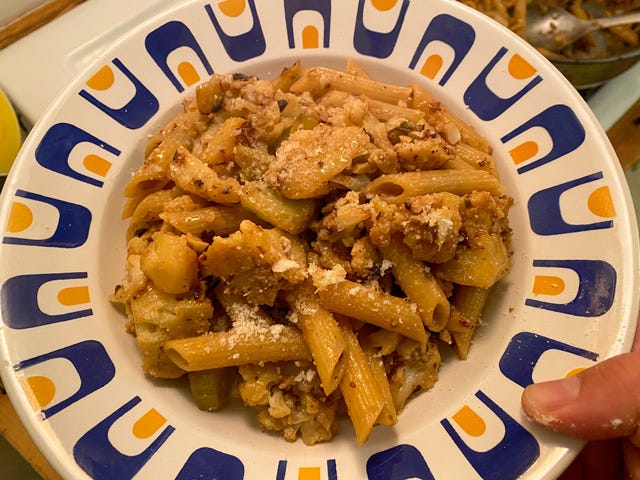 This time, I added ground coriander seeds along with the fennel seeds, and -- the real pièce de résistance: dried currants that I'd soaked in white wine vinegar to pickle them.

If you follow me on Instagram, you can watch me make it step-by-step in my stories!

Yesterday, I decided to indulge for breakfast and I ordered Sqirl via Postmates.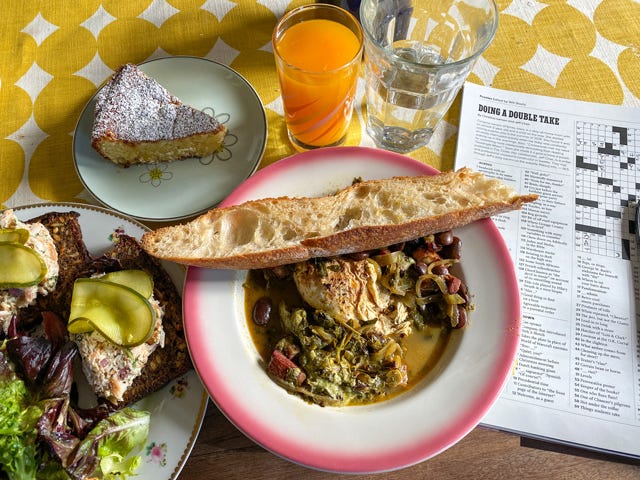 The price creeped up as I kept adding more things, but Craig was out of town and I felt like I deserved it. What are you looking at? In the middle is Shaqzi with Scarlett beans and tahini; on the left, the "Larry David" with whitefish on Rugbrod, and up top a slice of almond ricotta cake which was the best bite of the morning... the lightest, most dreamiest cake I've had in a long time. I wonder if the recipe's in the book? (Too lazy to check.)

On Friday, I went to a Christmas party at my friend Ben Mims's, and he made a cocktail with banana liqueur, brown butter, and Pimms that was pretty out of this world.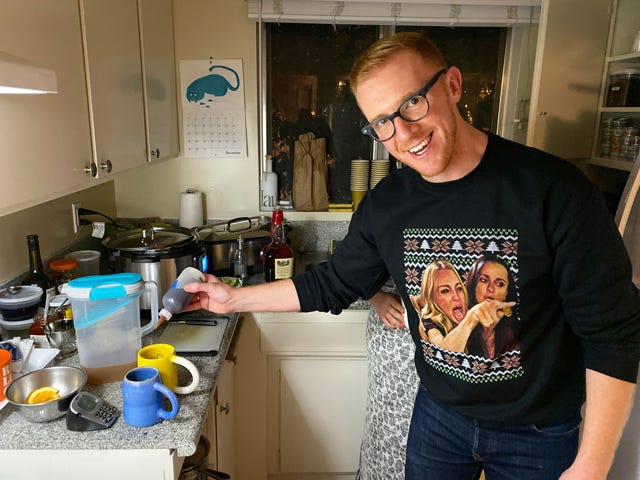 And on Saturday, I hit up Little Dom's with my friends Ryan, Jonathan, and Henry before going to another holiday party.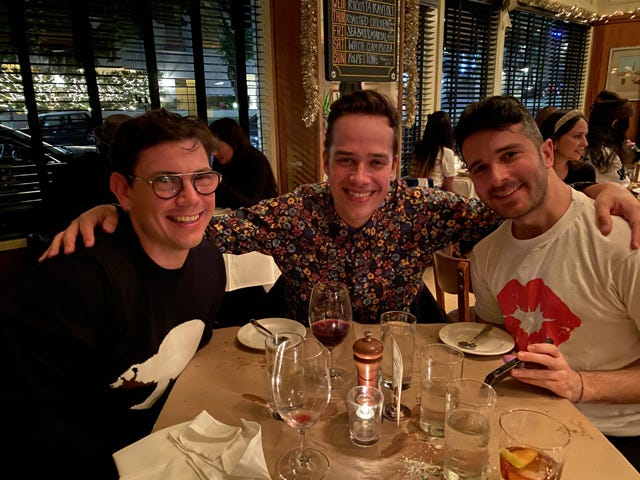 It was a festive weekend indeed.

Well, folks... that's all for this week!

Next week, I'm heading to Bellingham, Washington, so not sure if there'll be a newsletter (but there will be a podcast!).

And the following week, I'll be in Tokyo, Japan (!!!!), so there definitely won't be a newsletter then! But you can follow along if you, once again, follow me on Instagram. It's going to be quite a journey.

Until 2020....

Your friend,
Adam (the "please save my rating on iTunes!" guy)