And The Award For Most Deranged Lunch Goes To...

Hey everyone,

Did you have a good Oscars last night? Wasn't it awesome that Parasite won?

If you're interested in the awards season, there's a good chance you're a fan of today's Lunch Therapy guest: Kyle Buchanan, who, as The Carpetbagger for The New York Times, has profiled everyone this season from Renee Zellweger to Brad Pitt.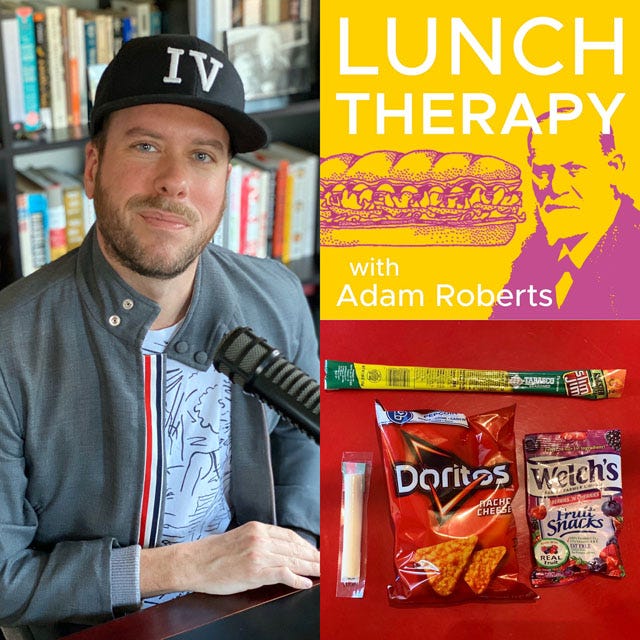 He also happens to be our friend and neighbor and in today's session, Kyle makes himself vulnerable in a way he never has before: by talking about food. We talk about his favorite foods as a kid, saying a prayer for the lamb before eating lamb chops, why he thinks his relationship to food is "deranged," and his aversion to vegetables. We also cover his favorite food movies, ordering a Seamless Sizzler steak, the relationship between food and "self-care," and the solitariness of cooking just for yourself.

CLICK HERE to listen!

And, as always, you can show you like me -- you really, really like me -- by leaving a review. Even if you just click "five stars," it makes a huge difference.

OK, so what did we eat this Oscar weekend?

Well, on Saturday morning, I made eggs, bacon, and avocado toast (I know, I know) and had leftover bacon fat. Then I saw a few very black bananas in the fruit bowl and I thought: "What if I use the bacon fat instead of butter in a banana bread recipe?" Behold the result: BACON BANANA BREAD.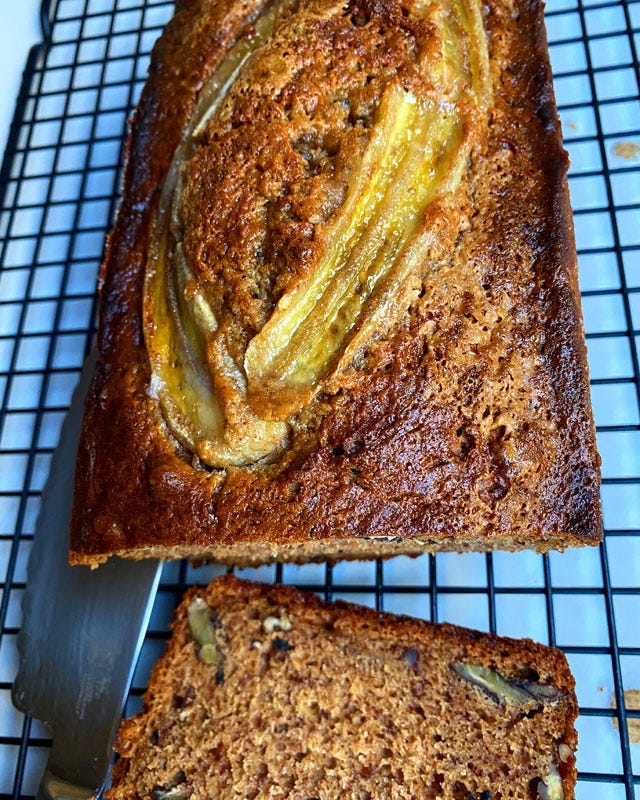 I used David Lebovitz's recipe, subbing bacon fat for the butter... though I coated the pan in butter before pouring the batter in.

How did it taste? Good! It had little hits of bacony salt, but otherwise tasted like very good banana bread.

(Oh: and a trick I learned from a Nancy Silverton cookbook; if you slice a banana vertically, you can lay it on top and create a cool design.)

On Saturday night, I made a belated birthday dinner for Craig, who was sick last weekend. We invited our friends Mark and Diana: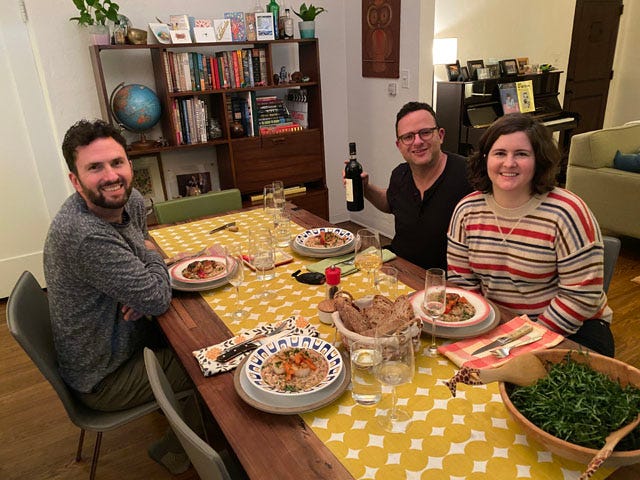 What's that on the table? Craig requested scallops with citrus risotto, a dish I made back in 2008 that he still talks about to this day. (Click here for the recipe.)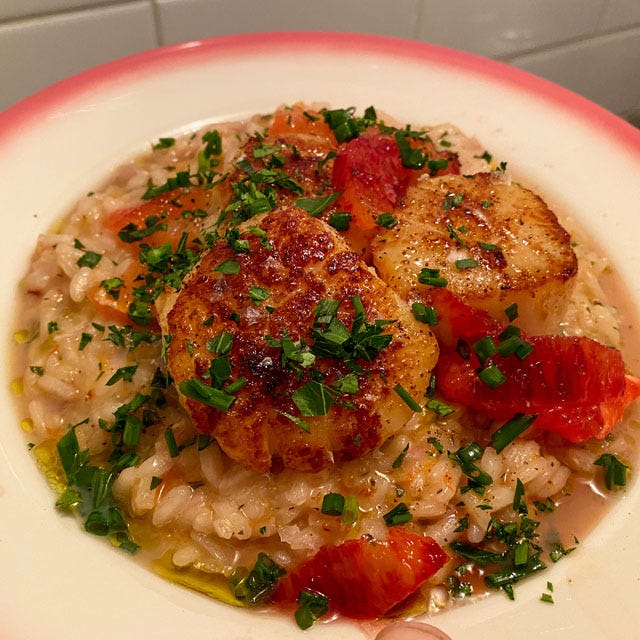 This one's much prettier than that older version, partially because I used an assortment of citrus fruit from the farmer's market -- Cara Cara oranges, blood oranges, Meyer lemons, pink grapefruits (conserving some to put on top) -- and also because I gave everything a pop of green with parsley and chives.

It was a big hit.

And as if I didn't cook enough on Saturday (poor me!), I made Craig his favorite dessert: lemon bars, using the Meyer lemons from the tree outside our apartment. I used this recipe from Epicurious and it worked great.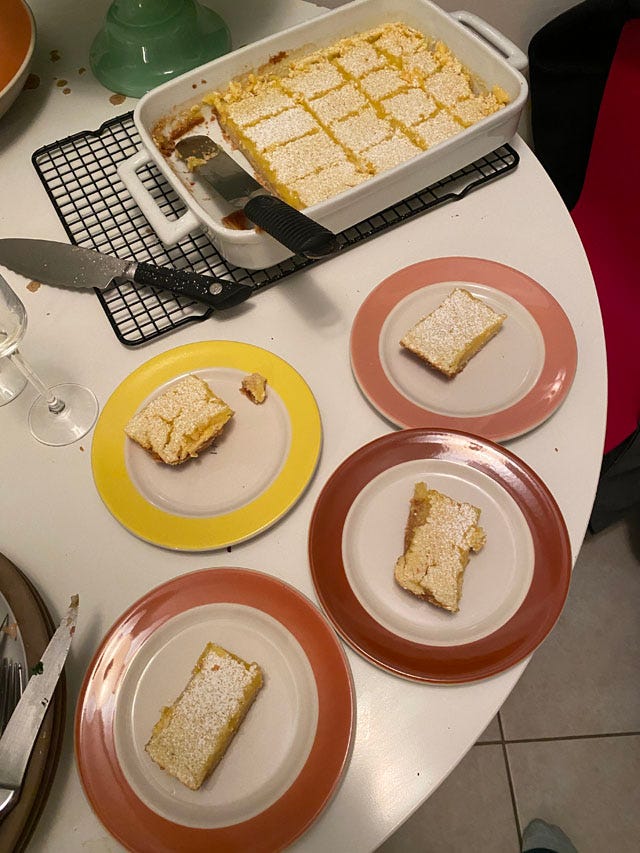 Ok, that's all for this week, folks!

Until next time...

Your friend,
Adam (the "please review my podcast!" guy)