Hey gang,

Today's Lunch Therapy patient, Jen Agg, has been called "the most influential restaurateur in Toronto" and her book, I Hear She's A Real Bitch, was praised by Anthony Bourdain as: "A terrific, beautifully written, frank, and funny memoir."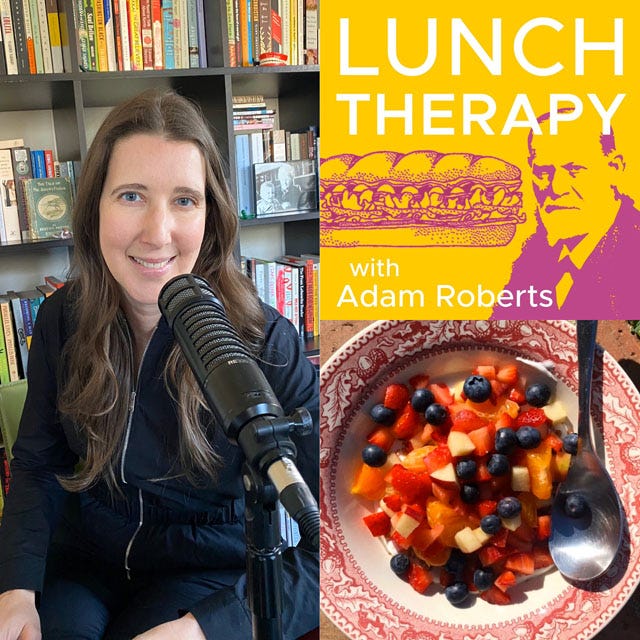 In today's session, Jen talks about her attention to detail, dealing with prickly customers, what it felt like publishing such a confessional memoir, and her ambition to open the best restaurant in Toronto. We also cover her unattainable standards, the food scene in Toronto, serving horse (!!), the secret to her tomato sauce, and whether or not she'd hire me as a server.

CLICK HERE to listen!

Now tomorrow's my birthday and I don't expect you to get me anything, but if you want to make my birthday extra special... imagine me waking up tomorrow morning, clicking over to Lunch Therapy, and seeing a bunch of your five-star reviews. It would be the best birthday ever! And all you'd have to do is click this link. Ah, a boy can dream.

OK, on to newsletter stuff...

Last week I had Brussels sprouts and carrots from the farmer's market, so I roasted them with olive oil, salt, and pepper (that's it) at 425 and meanwhile I cooked lentils with bacon, garlic, more carrots, and some red wine and Balsamic vinegar at the end. I topped everything with goat cheese and parsley and it was a scrumptious, mostly healthy dinner.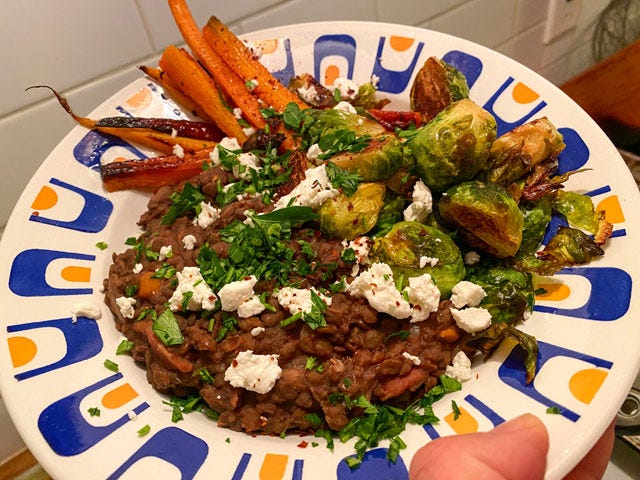 On Valentine's Day, we went in the other direction and ate burgers that we had delivered from Shake Shack. I think it's a pretty pro move to not leave your house on Valentine's Day. And ordering fast food feels like the best kind of decadence.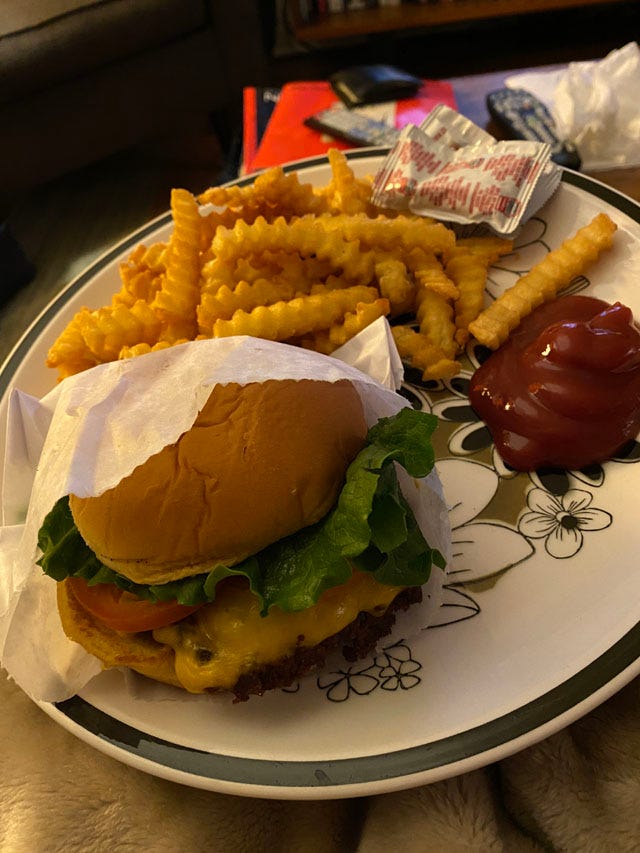 Have I told you yet about the pistachio cherry croissant at Proof Bakery in our neighborhood? It's so good, I honestly can't get a picture of it before we start eating it: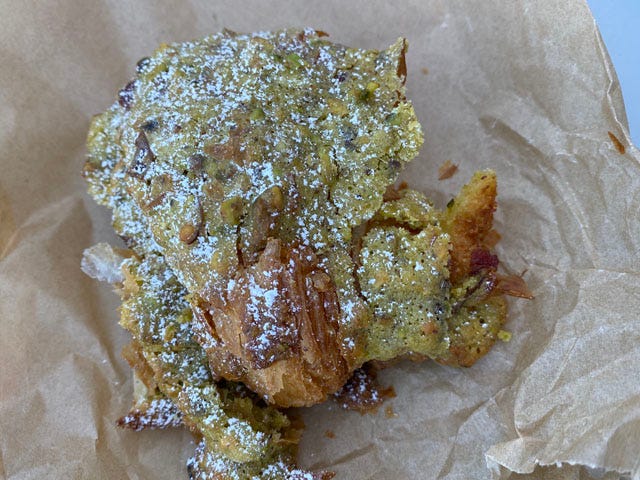 I promise to do better when we order it again (which will be very soon; preferably, tomorrow morning).

OK, that's all for this week, folks...

Until next time!

Your friend,
Adam (the "please review my podcast as my birthday present" guy)