Ruth Reichl's On My Podcast!
Hey newsletter friends,

Can you believe it? Ruth Reichl -- legendary editor-in-chief of Gourmet Magazine, author of iconic food memoirs like Tender at the Bone and Comfort Me With Apples, and the former food critic for both the L.A. Times and The New York Times -- came to my apartment last week and recorded an episode of Lunch Therapy.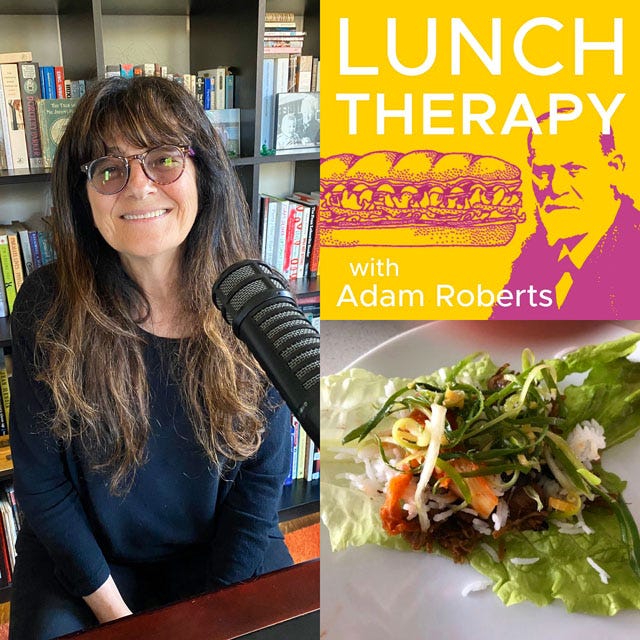 I have to confess that I was a little intimidated at first -- Ruth Reichl was sitting in one of my chairs! -- but once we got going, I tried to ask her all of the questions I've always wanted to ask her: about the heightened nature of her stories, about New York vs. L.A., about her mother (who was bipolar), how she worked up the courage to write about her family, about becoming a mother herself, about her love affair with Colman Andrews (and whether he was ok with her writing about it), and so much more. It's such a great conversation, I've listened to it back already three times.

CLICK HERE to listen yourself.

And, as always, if you enjoy our chat, and you can find it in your heart to leave a review, I hope this is the episode that inspires one!

Now, on to other matters...

For my birthday, we went back to my favorite L.A. restaurant, Chi Spacca. It's such a great birthday restaurant because everything is so decadent, including this anchovy toast which I talk about in my interview with Ruth (and during the intro with Craig):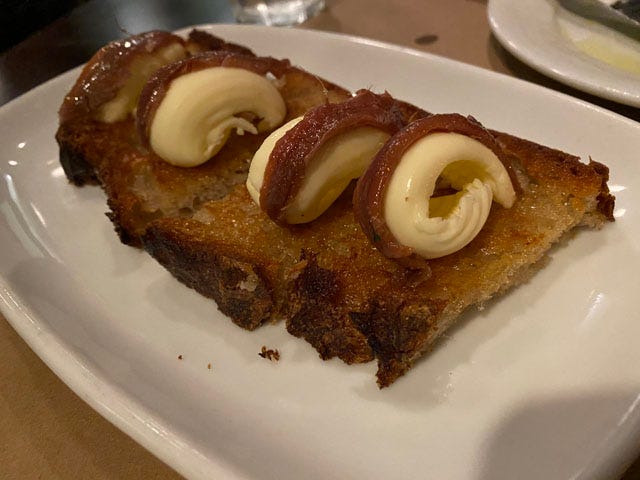 I describe it as ice cream scoops of butter on grilled bread brushed with olive oil and topped with an anchovy; maybe it's more like a generous curl of butter, but still... it's a LOT of fat for one appetizer, and I loved it. It's so unusual and luxurious with such simple ingredients.

But that was just the beginning: for our entree, Craig and I shared this pork pie... which made us feel like a real Sweeney Todd and Mrs. Lovett.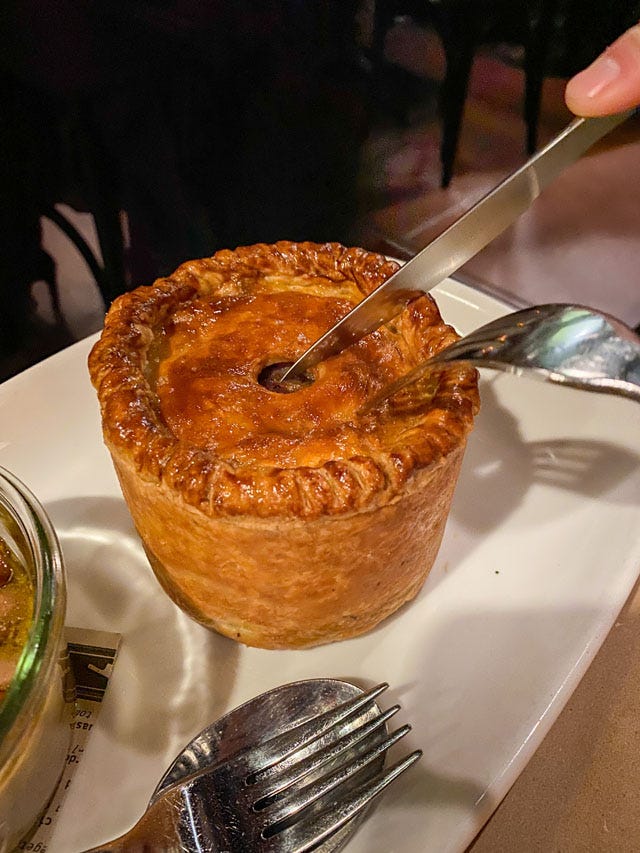 And, as if one pie wasn't enough, we had this apple pie for dessert from James Beard award-winning pastry chef, Dahlia Narvaez.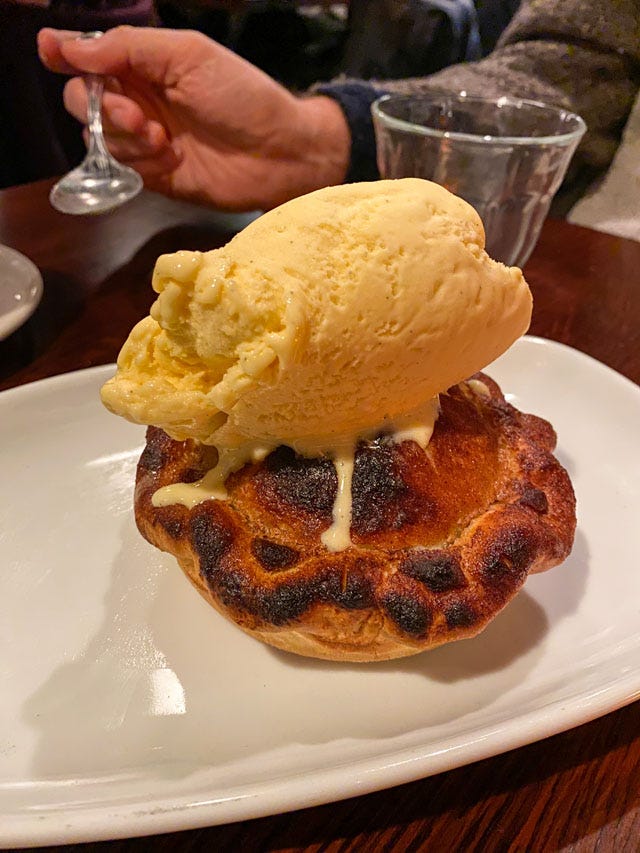 It was a properly decadent birthday dinner... but that was just the beginning!

On Friday night, our friends Mark and Diana hosted us for a lavish birthday dinner (Craig's was Feb 2nd, mine was Feb 18th) that featured cocktails by Mark and food by Diana, including this cider-braised pork (I think the recipe was Thomas Keller's) on polenta: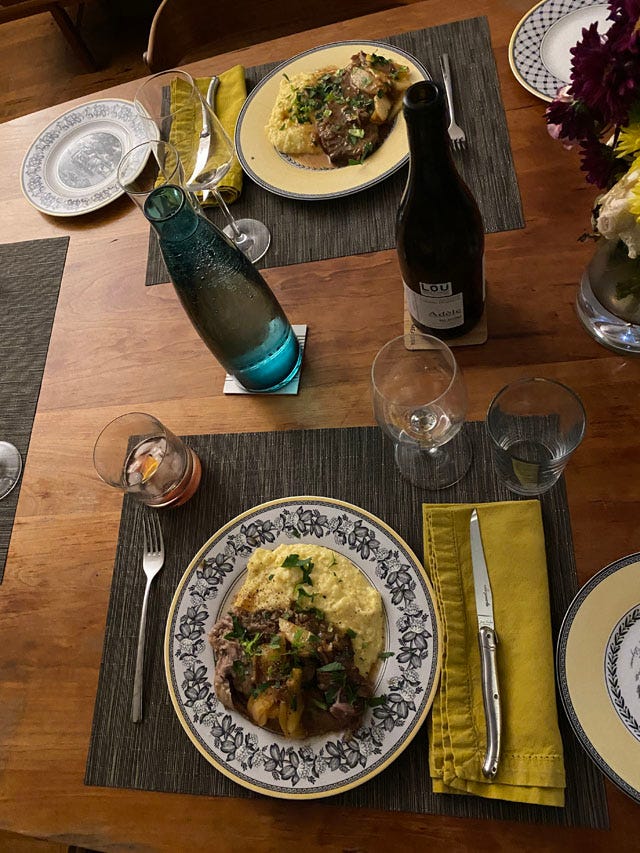 And for dessert, Diana made us Smitten Kitchen's Sunken Black Forest Cake: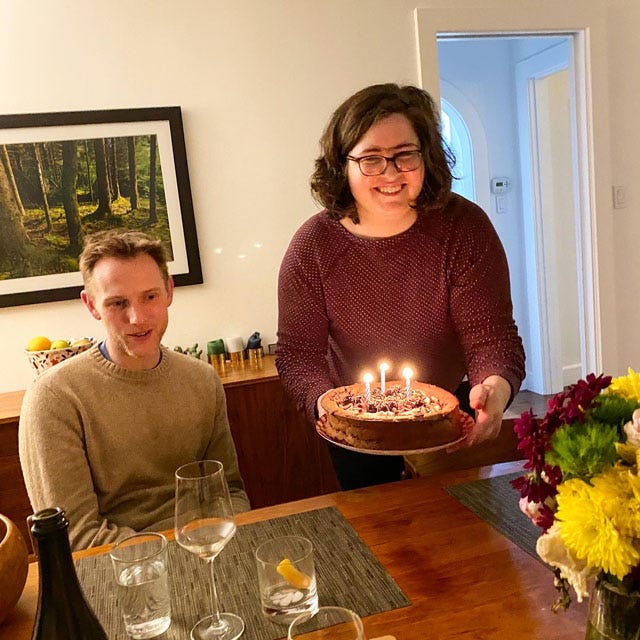 Here's the cake up close: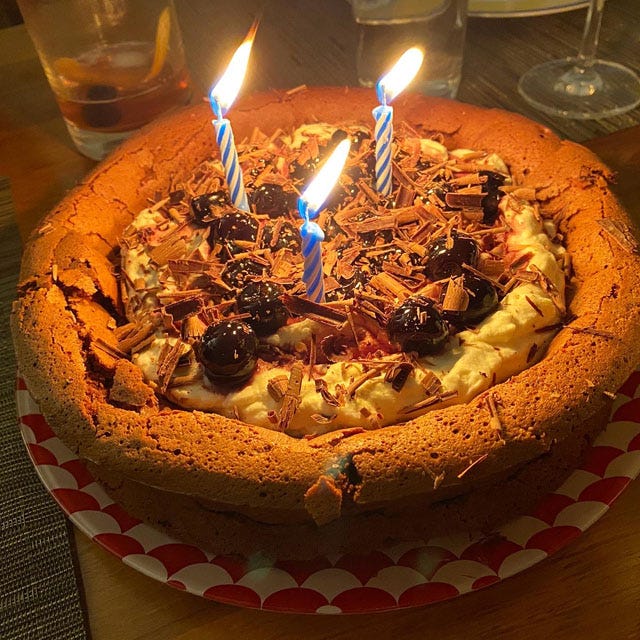 Dinner even came with entertainment: Mark and Diana's daughter, Phoebe, led us in a game that she invented called, "Drink Water, Fart."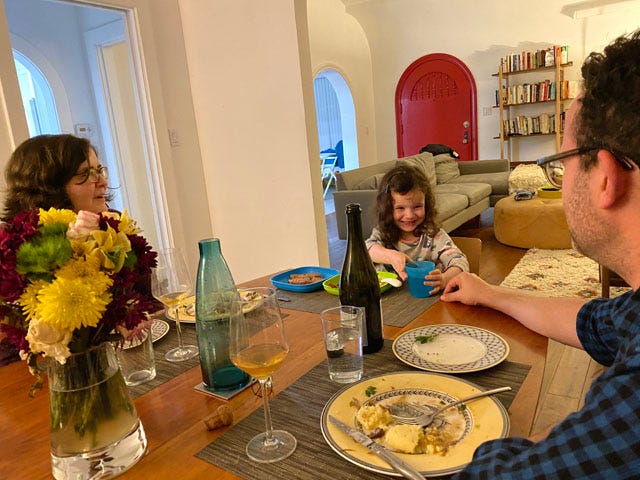 A grand time was had by all!

Finally, we had our new neighbors Chelsea and Lucas over for drinks the other night and they brought a bottle of Amaro Angeleno... which I'd just seen suggested in a recipe for a white negroni. So I decided to whip some up by mixing equal parts Amaro Angeleno, Gin, and Cocchi Americano (a kind of vermouth) in a giant measuring cup.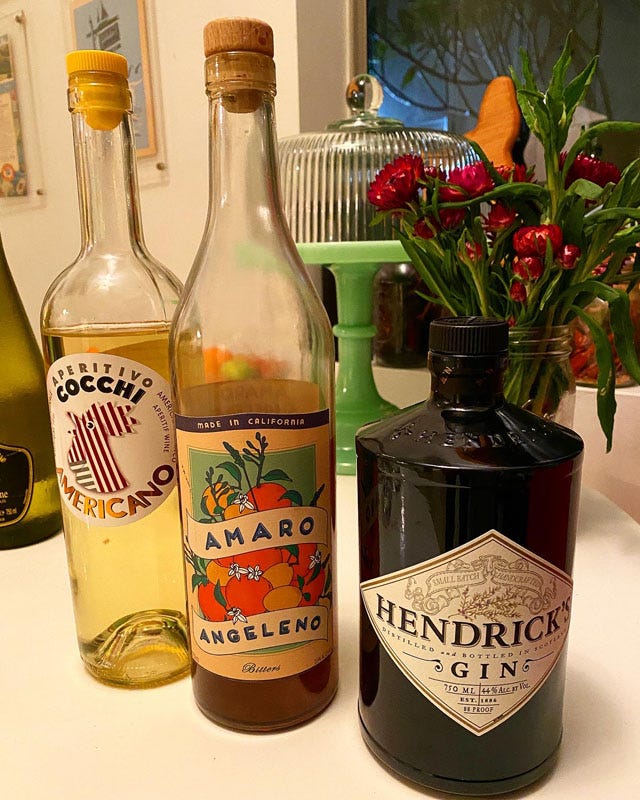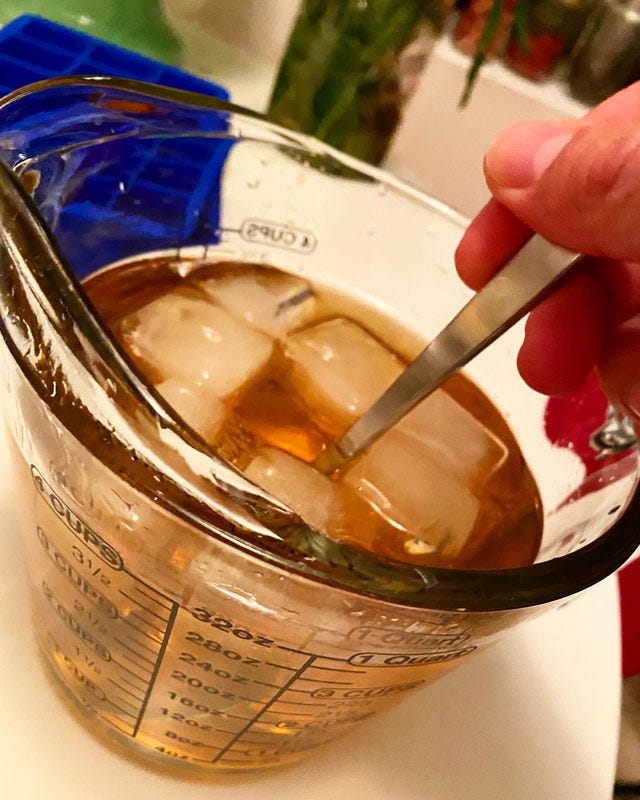 I did one cup of each, which made for some very boozy drinks.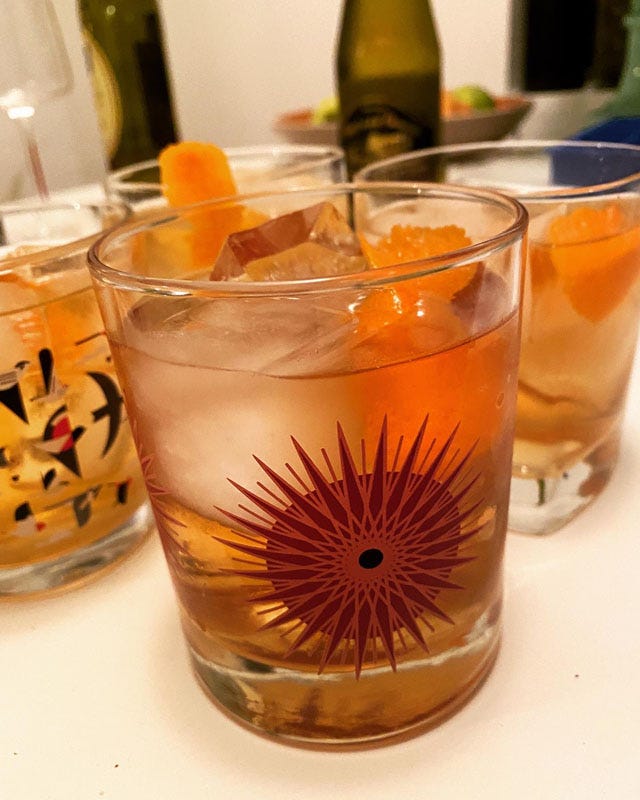 I added orange peel and they were so good. Citrusy, sharp, a little bitter, and VERY effective. If you have these ingredients, give it a go!

OK, folks, that's all for this week...

Until next time.

Your pal,
Adam (the "please review my Ruth Reichl interview!" guy)