A Food Writer With A Secret
Hey everyone,

My patient, this week, on Lunch Therapy is Esther Tseng -- a food writer for The L.A. Times, Food & Wine, and Eater -- who has a secret: a normal nine-to-five job in retail finance.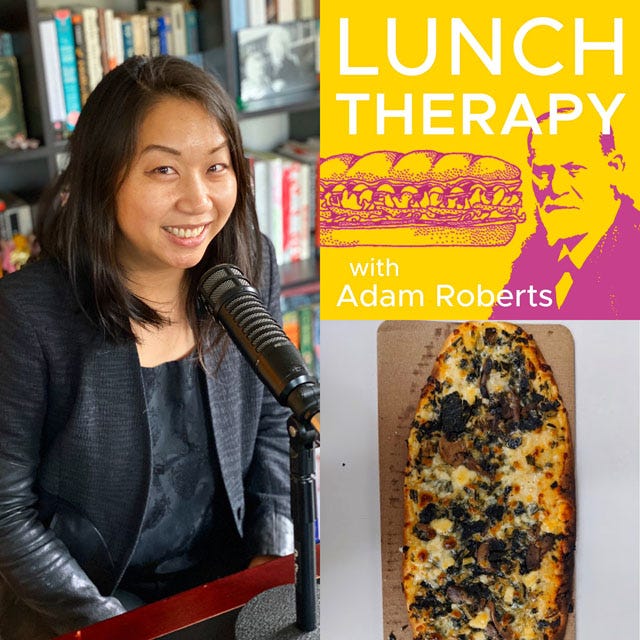 In today's session, we talk about her childhood in New Berlin, Wisconsin, her parents moving here from Taiwan, the Taiwanese food that her mother made at home (including delicious-sounding Bah Tzang), her being embarrassed by her father's accent, and how she attempted to assimilate by going to UCLA... only to find that she didn't fit in with the Asian community there. We also cover the realties of supporting yourself as a food writer, the ethics of taking free trips, getting mugged on the way to the farmer's market, and her favorite restaurants in L.A.

CLICK HERE to listen!

And, as always, if you can leave a nice review, I'd really appreciate it.

OK! So last night I hosted some new friends for dinner; Blake Lee and Ben Lewis, both of whom are actors, along with another actor friend Barrett Foa, and our director friend Justin Kelly. (Boy, we really do live in L.A.)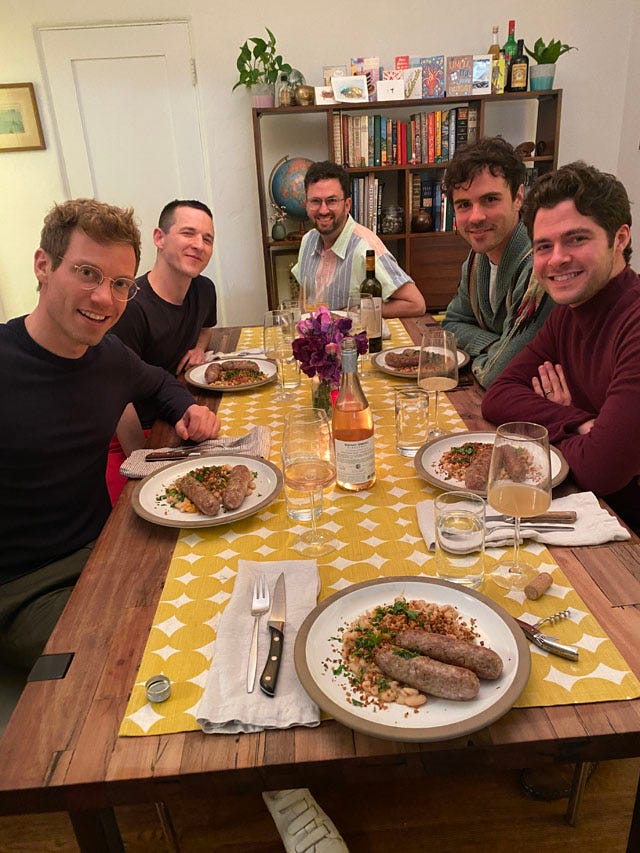 So what was on the menu?

For a first course, I made this incredible pistachio Feta dip from Sara Jenkins on Food52.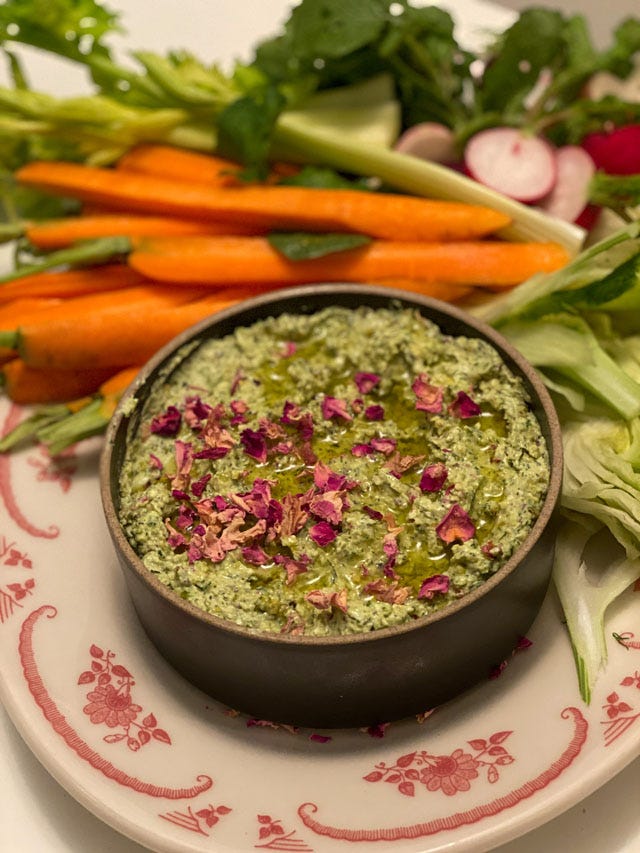 This may truly be my new favorite thing to make: you whizz pistachios, garlic, dill, mint, Feta, yogurt, and olive oil in a food processor and then stir in dried rose petals. It sounds exotic, but the flavors make sense (I got the dried rose petals from Monsieur Marcel at The Grove last year and thought I'd never find an excuse to use them). Of course, you can make this without the rose petals, they just make everything a little prettier.

For the entree, I wanted to make a cassoulet but every cassoulet recipe called for tons of meat: duck and pork shoulder and all kinds of fat. It seemed too intense for some reason, so I decided to make a deconstructed cassoulet with just sausage.

So basically, I cooked Rancho Gordo cassoulet beans in a big pot with a smoked ham hock (from McCall's Meat and Fish), a Parmesan rind, carrots, celery, onions, garlic, and a dried Arbol chili. When they were super flavorful, I drained them, saving the cooking liquid. Then in the same pot, I sauteed onion, carrots, celery, and garlic in lots of olive oil, stirred the beans back in, with lots of the liquid, and let that perk away.

Meanwhile, I toasted breadcrumbs in lots of olive oil, seasoning with salt and pepper and fresh thyme and lemon zest at the end.

Finally, I seared 12 sausages (in 2 batches), getting them nice and brown and then finishing them in a 375 oven until they were cooked all the way through.

To assemble, I put the beans on the plates, covered the beans with the breadcrumbs, topped with two sausages each, and sprinkled everything with parsley.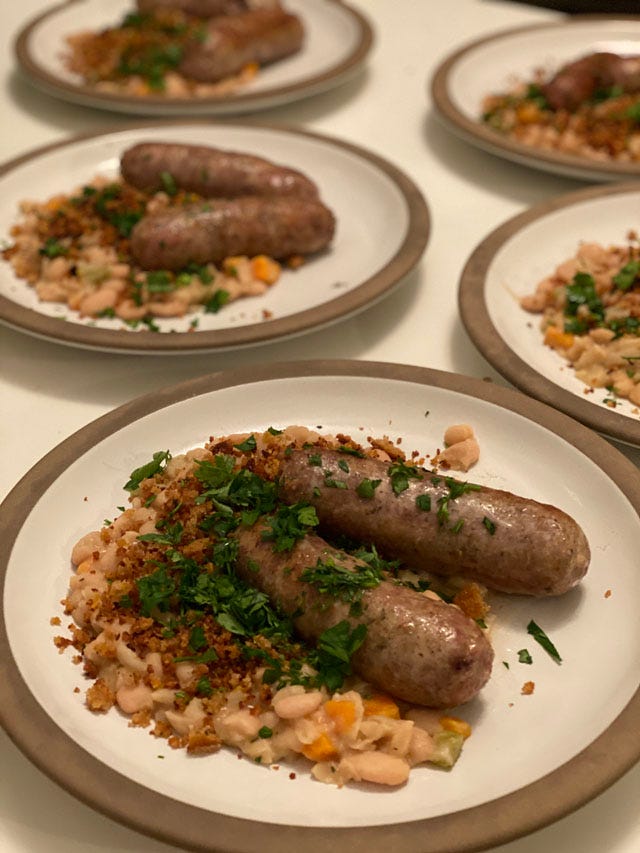 It's a great alternative to a cassoulet if you want something the teensiest bit lighter.

As for dessert, I made Melissa Clark's Campari Olive Oil Cake from her new cookbook (but featured here on The New York Times page).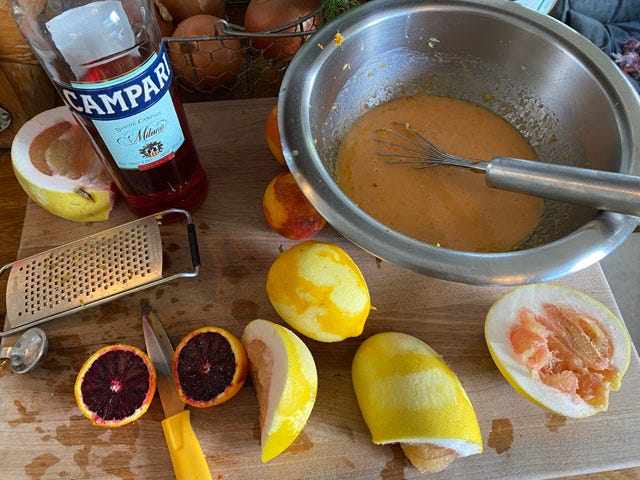 As with all of Melissa Clark's recipes, it's huge on favor but not a crazy amount of work.

Really, you just need two bowls: one for your dry ingredients, one for your wet. There's grapefruit zest and juice, orange zest and juice, lemon zest, butter; you mix it all together and bake.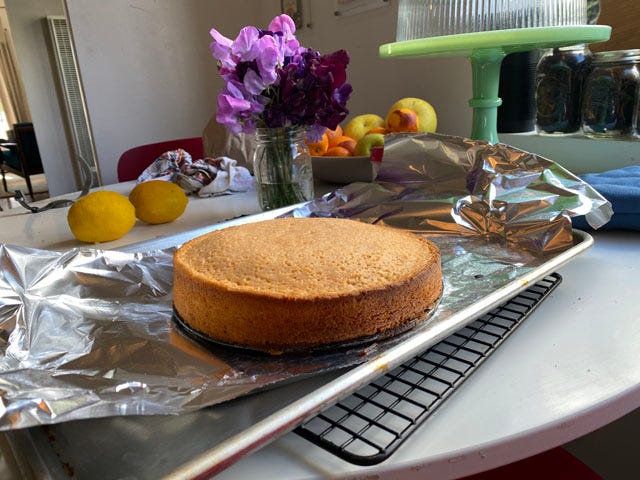 To finish, Blake and Barrett helped me apply crème fraîche and orange segments.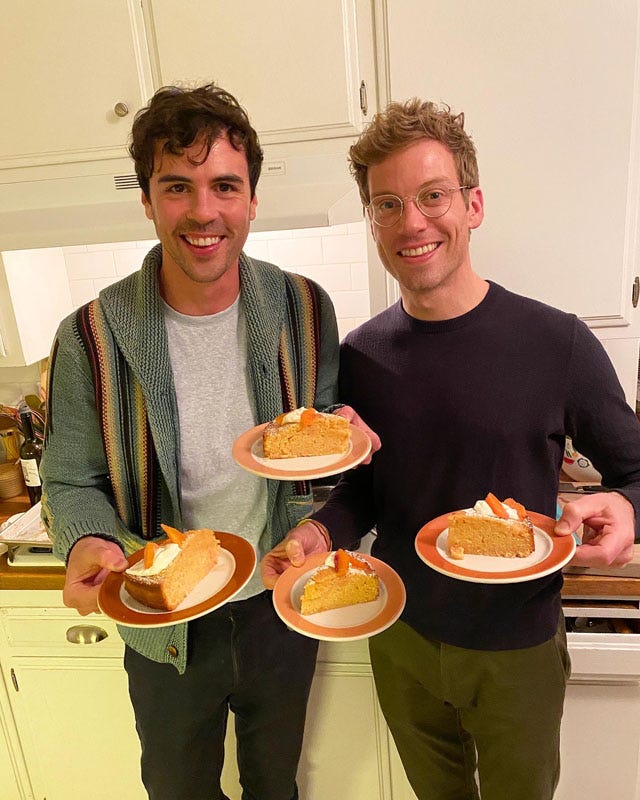 Here's the cake on the table: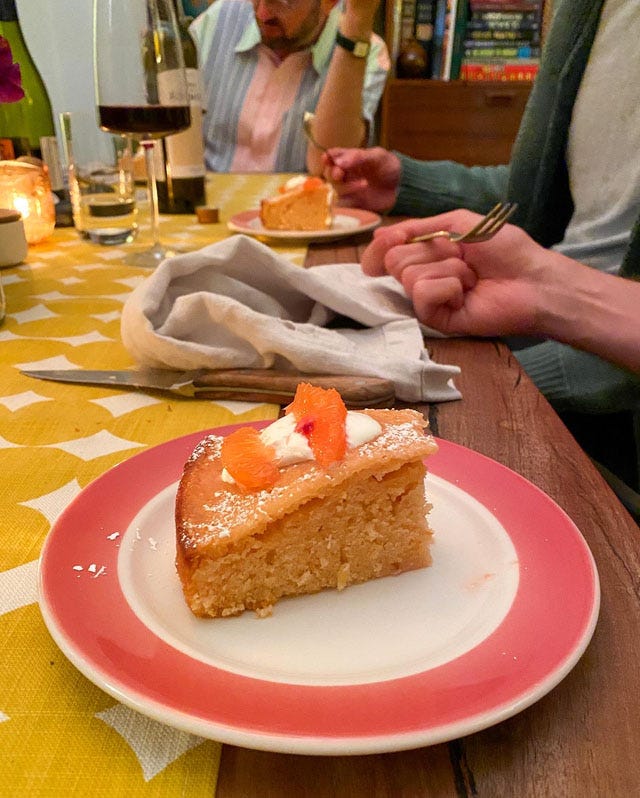 It was a great dinner party dessert: a little bitter, a little sweet... just like Campari.

In other news, my friend Diana and I are trying to go to new places for lunch every Friday. Last week it was All Day Baby; this week it was Sonoratown.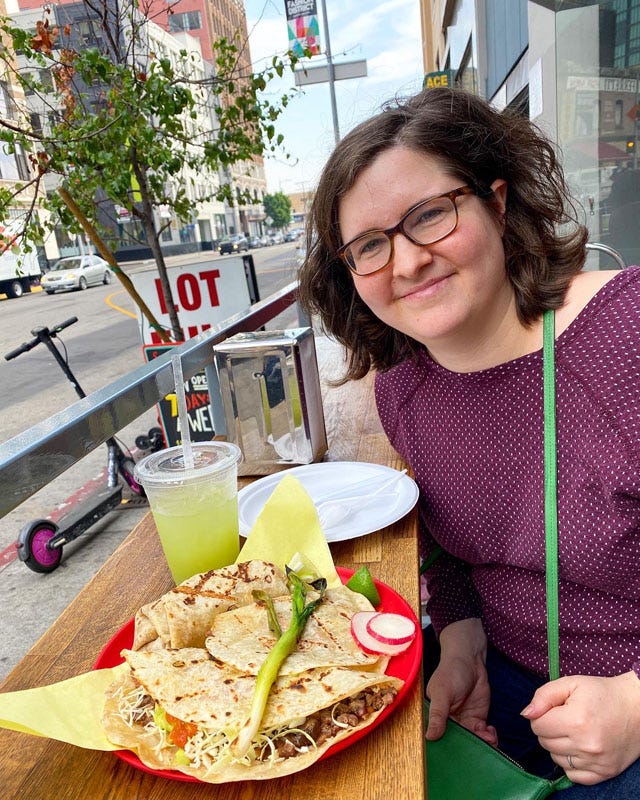 The food at Sonoratown is based on the cuisine of San Luis Río Colorado, Sonora, a part of Northern Mexico.

Everything was so good -- the fillings were spicy and just greasy enough -- but the star was the flour tortillas made with lard. Here's a closer look: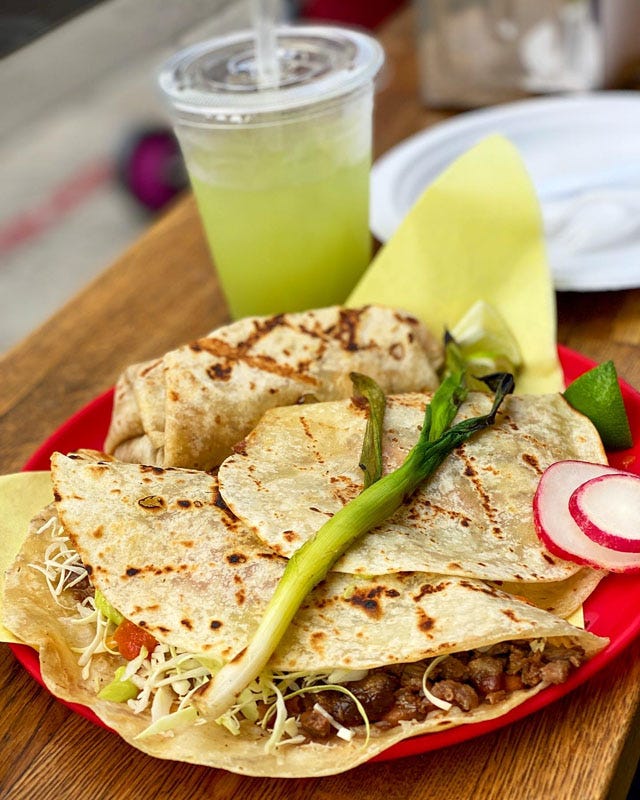 Who knows where we'll wind up this week?

Until next time....

Your friend,
Adam