Hey readers,

I've become one of those sourdough people!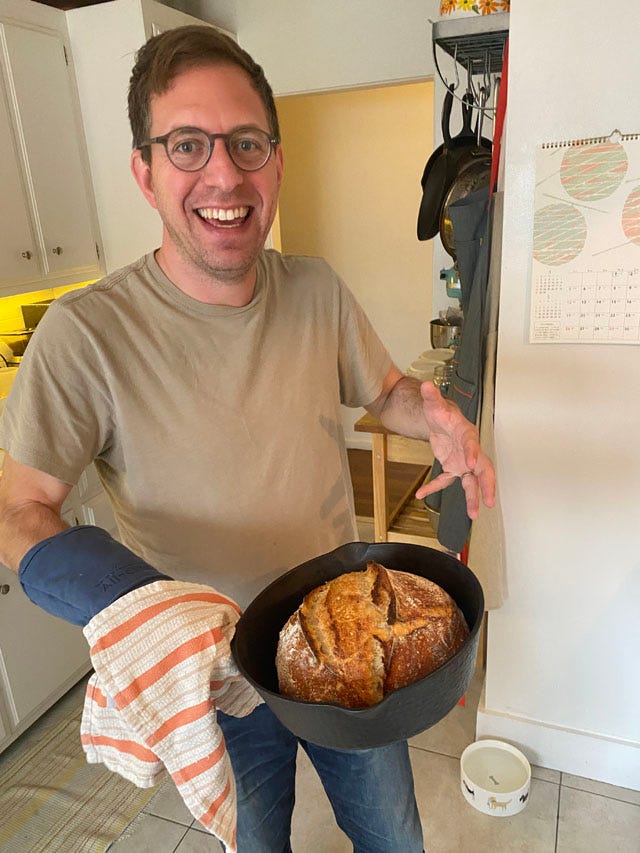 It's been quite a journey, going from knowing basically nothing about making sourdough to making beautiful loaves day after day and purchasing over 150 pounds of flour. (It's a long story, I'll tell you about it someday.) Anyway, if you want to make a loaf that looks like this: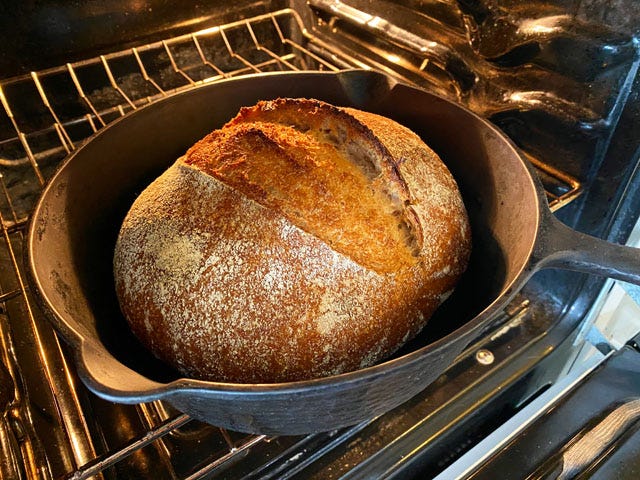 You need to read the post that I just wrote on my temporarily-revived food blog: How I Sourdough. (Click those words for the link.)

The post will walk you through the difference between a levain and a starter, how long it takes to actually make a loaf, and the best vessel for doing so. I actually have one that I baked this morning cooling right now in the kitchen. It smells like a bakery in here.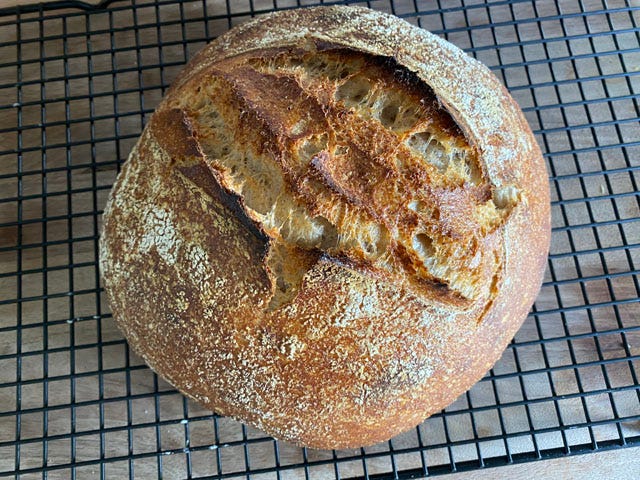 And if you want ideas for what to do with the bread once you make it, I made the most incredible French Onion Soup the other night.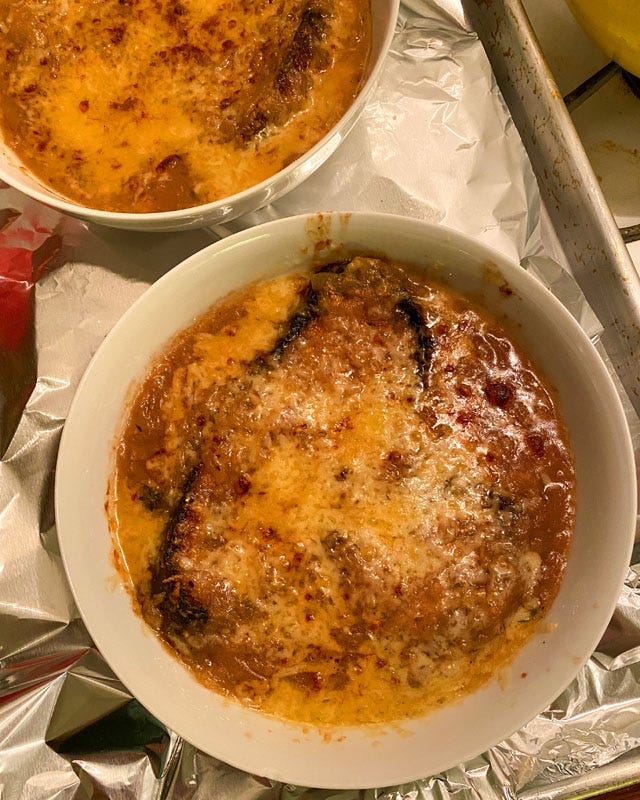 I walk you through it in this Instagram post; it's definitely the best French Onion Soup I've ever made, and may be the best one I've ever eaten.

In Lunch Therapy news, I recorded the three most recent episodes over FaceTime.

First up, we have Marco Canora, James Beard Award winner (Best Chef New York), cookbook author (Salt To Taste), and the chef/owner of one of New York's best restaurants, Hearth.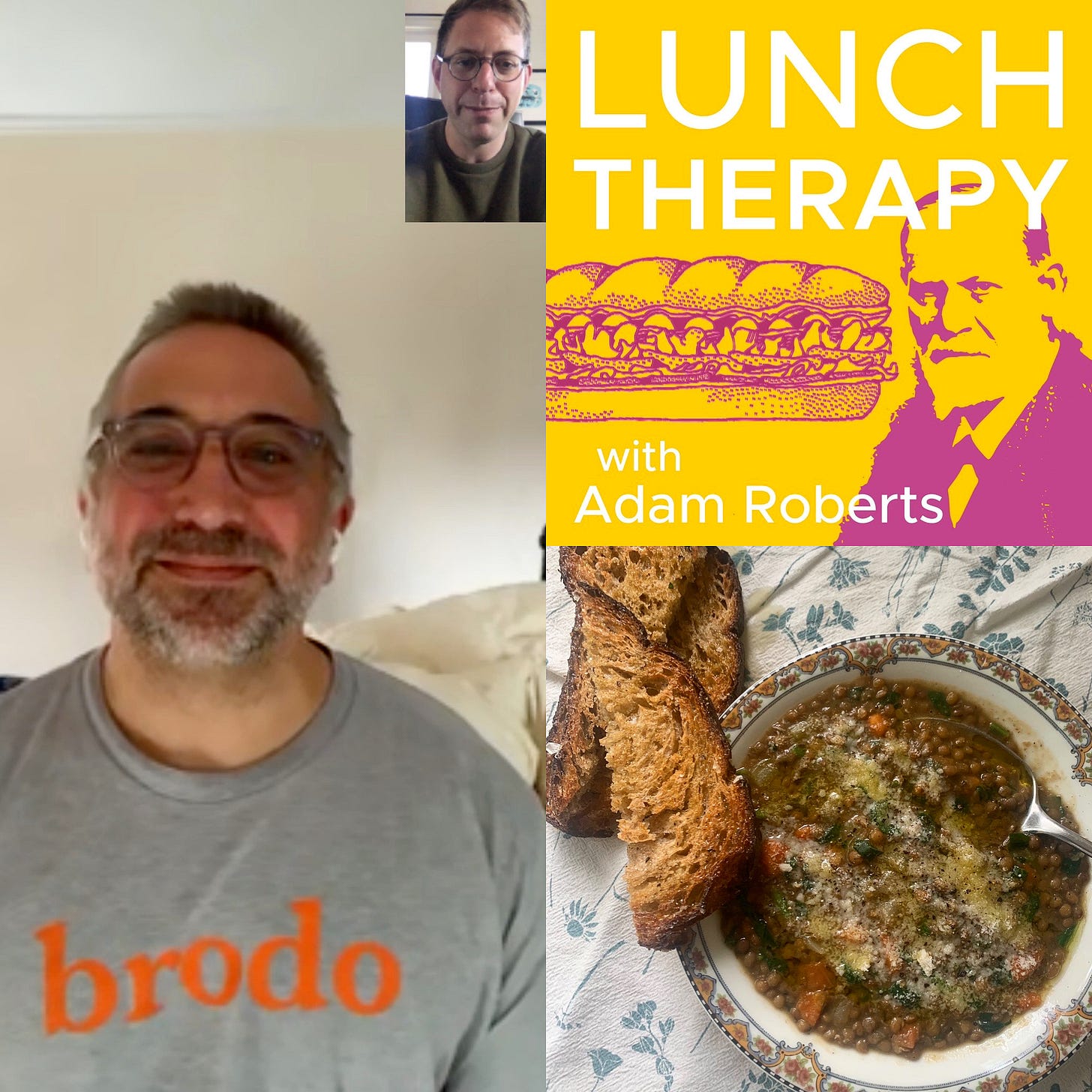 Next we have Karina Longworth, the creator and host of one of the most popular and beloved podcasts out there, You Must Remember This, which focuses on the secret and forgotten history of early twentieth-century Hollywood.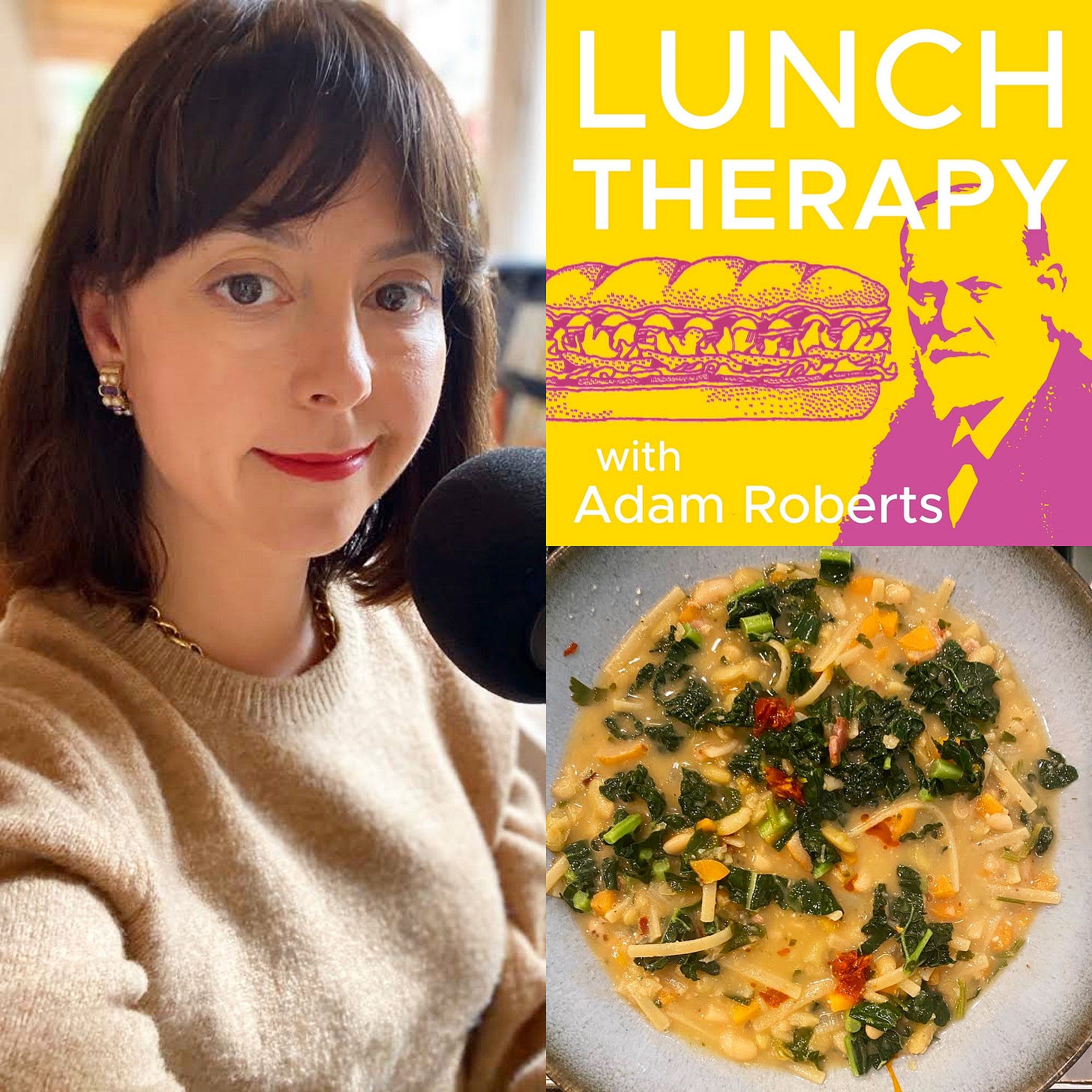 Finally, we have Tucker Shaw, executive editor of Cook's Country Magazine, the former food critic for The Denver Post, and the author of Everything I Ate.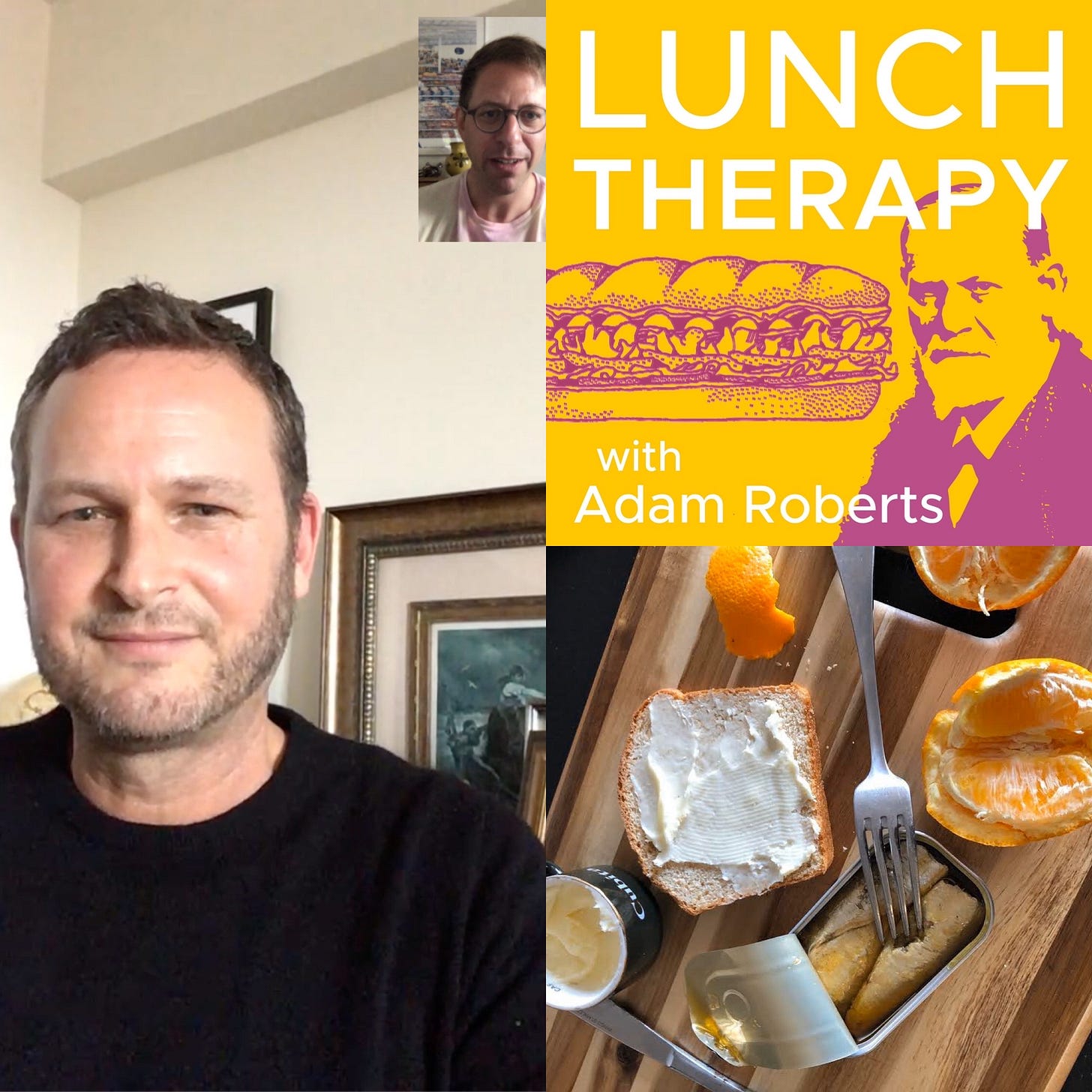 Click any of their names to hear about their lunches and while you're there, if you can write a review.... I'd really appreciate it.

This Wednesday, I'm trying something completely new and doing a LIVE LUNCH THERAPY on Instagram Live with my first Lunch Therapy guest and creator/star of Netflix's Special, Ryan O'Connell.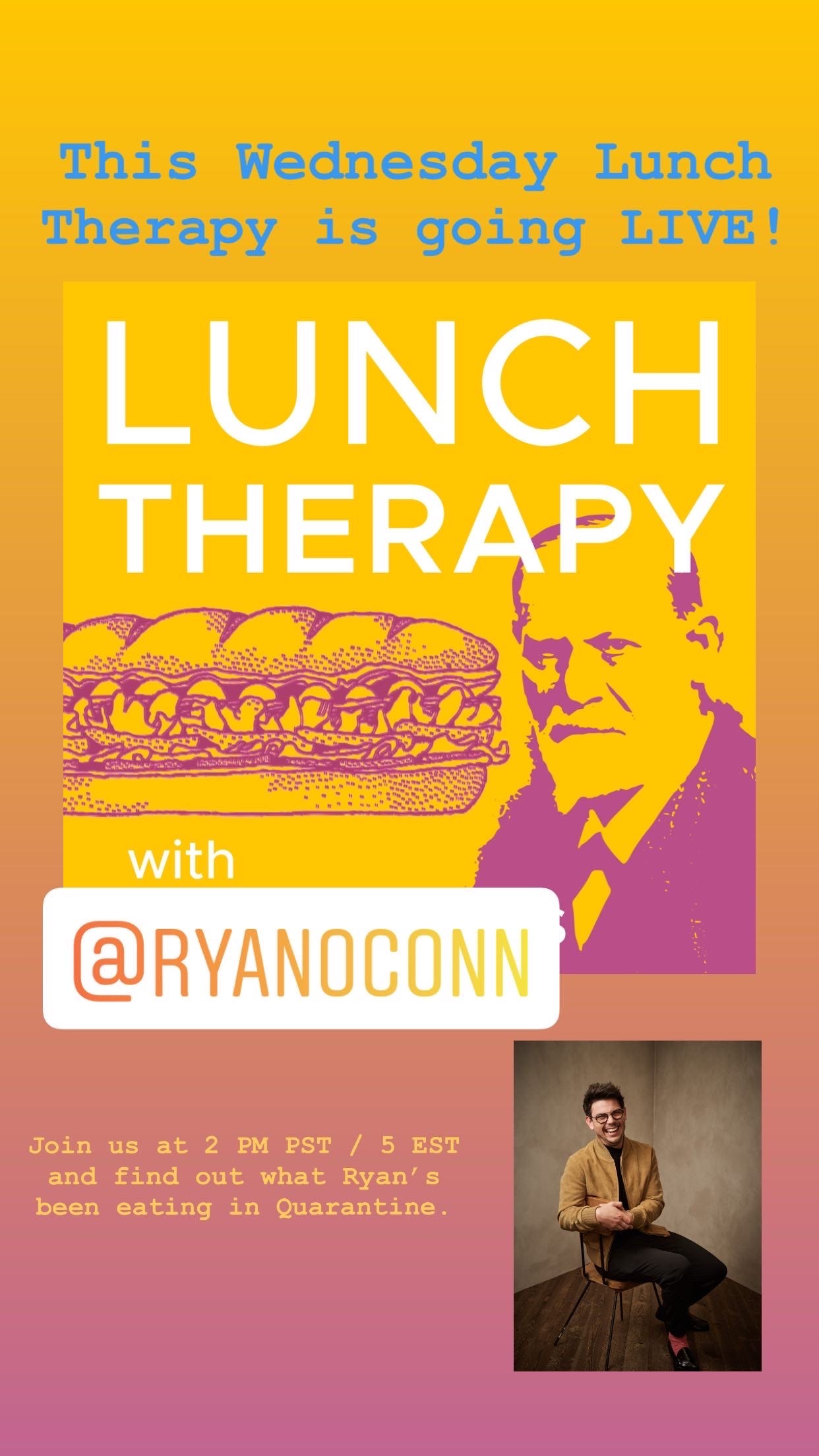 Be sure to follow me on Instagram so you don't miss the fun. You can even ask questions!

Okay, that's all for this week. Hope you're all holding up okay wherever you are!

Your friend,
Adam