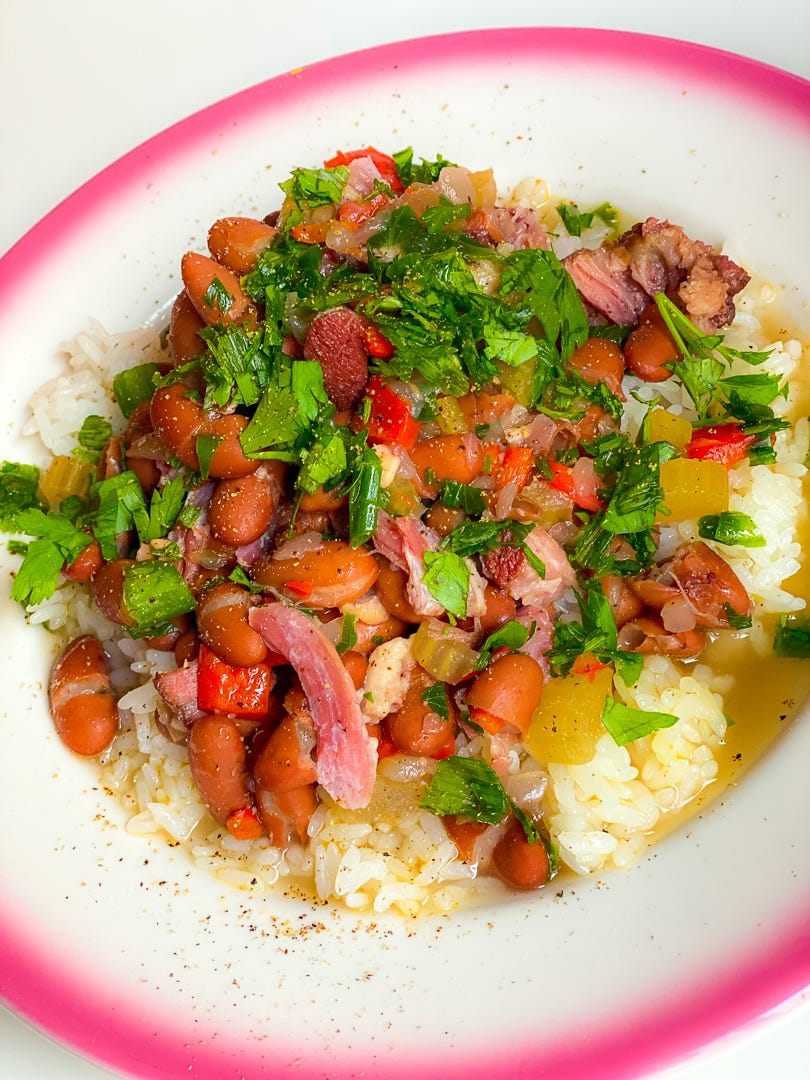 Hey Amateur Gourmets,

How's everyone enjoying the new blog? I recently watched a friend play Animal Crossing for hours and hours and that's how I feel working under the hood of the blog; except instead of building an imaginary island, I'm filing old food blog posts into categories like How-To and Essays and Comics and NYC. I find it kind of mindlessly relaxing, which is a good thing because I'm dealing with over 3,000 posts written over 15 years.

But the fun part isn't the old stuff, it's working on new stuff! And today have I got a recipe for you: Lousiana Red Beans and Rice from Toni TIpton-Martin's James Beard Award-winning cookbook, Jubilee.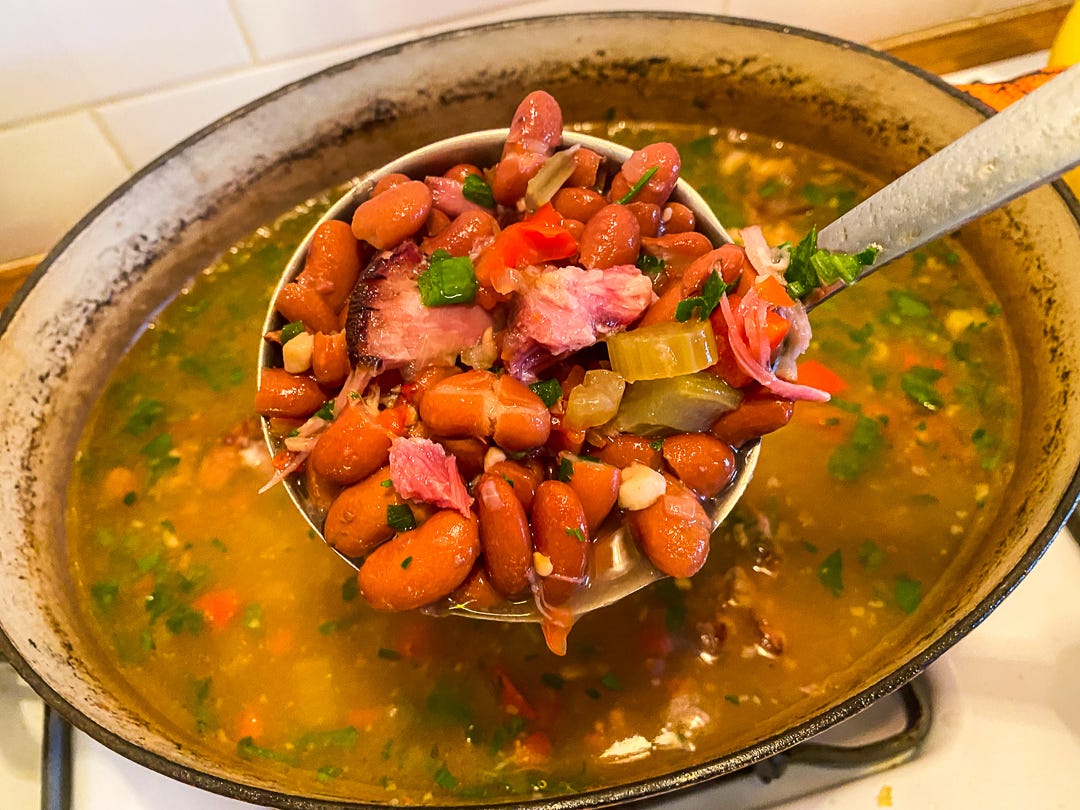 It's a glorious recipe from a glorious cookbook, one that had me reckon with the embarrassing whiteness of my cookbook shelf.

CLICK HERE to read my post about it, recipe included.

Oh, and in case you missed it, I made a Most Excellent BLT last week.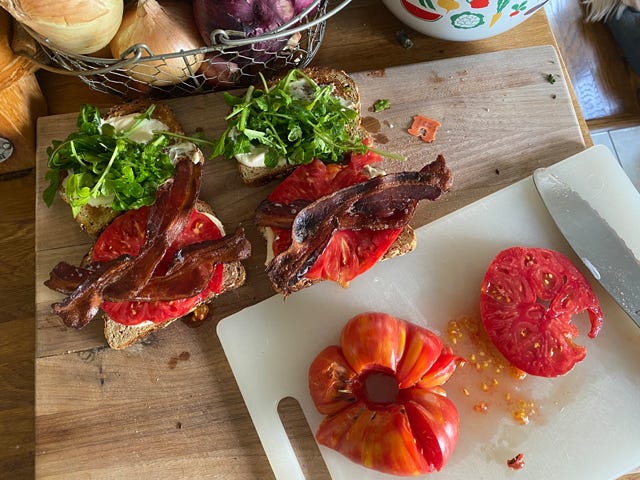 Click HERE for the recipe.

And there's also a new post featuring Skillet Chicken Breasts with Corn, Peppers, and Scallions.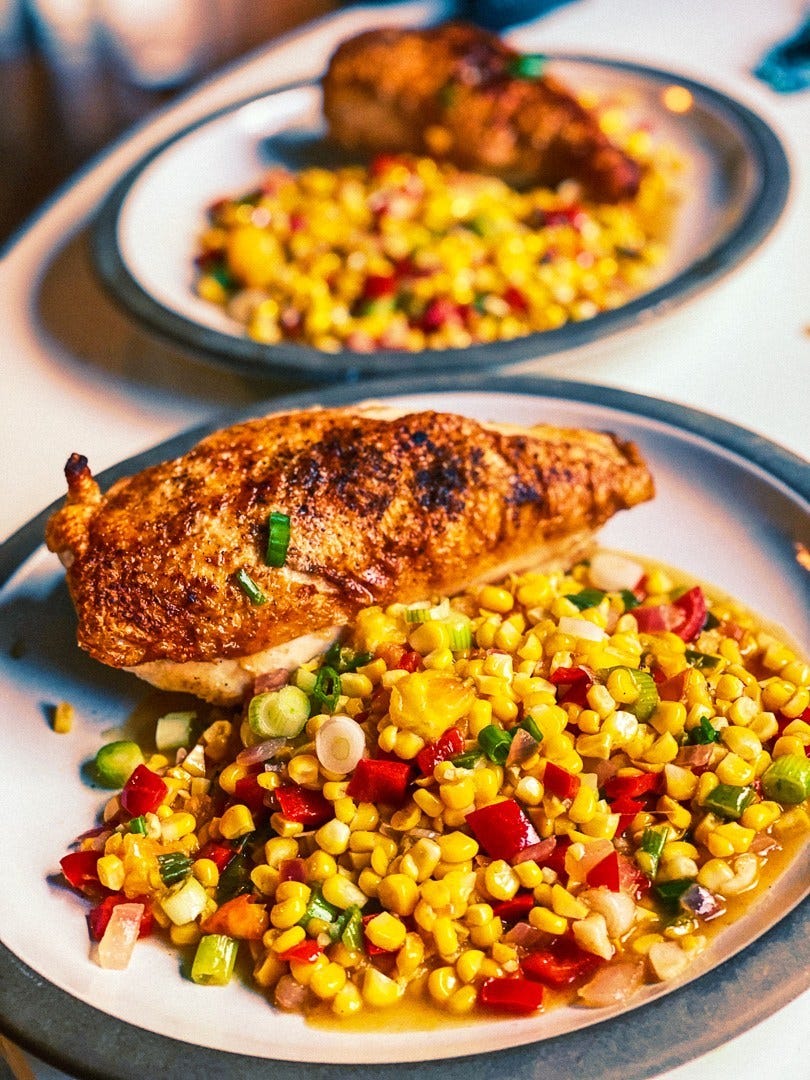 It's a great summer recipe, and pretty easy to do. Click HERE for details.

Otherwise, one of the best delis in L.A. -- and the source of Nora Ephron's favorite pastrami in all of America -- Langer's is now delivering on Caviar. We ordered pastrami sandwiches from there last week and they were dreamy.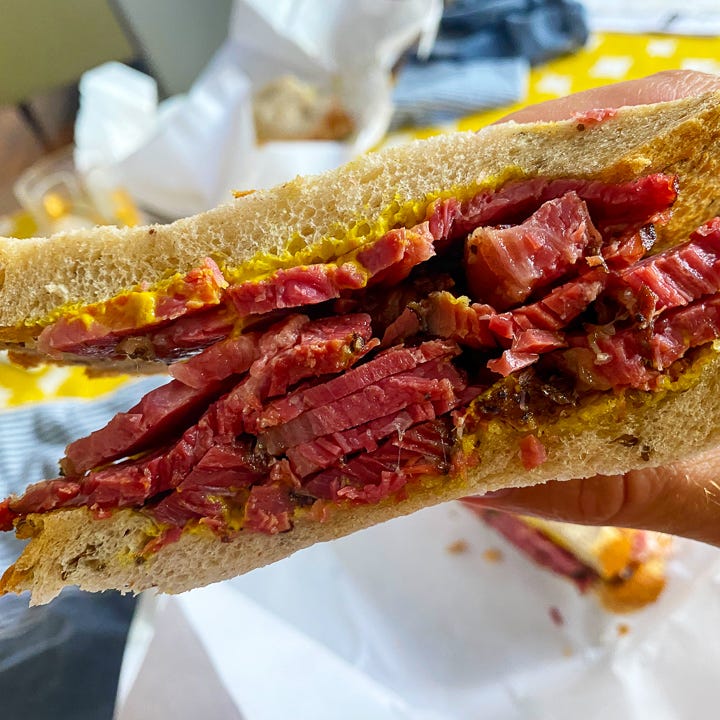 (Craig got the Rueben, I stuck to a basic pastrami + mustard + rye.)

On Sunday, we met our friends Diana, Mark and Phoebe in Griffith Park for a socially-distanced picnic.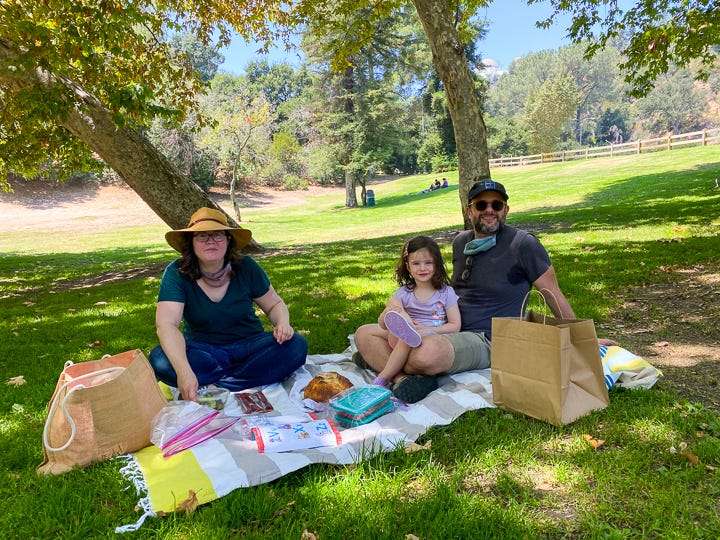 Mark made delicious sourdough using a starter that I gave him a few months ago (my own sourdough game has stalled since killing my starter!) and Diana made a glorious summer salad with fresh corn and nectarines.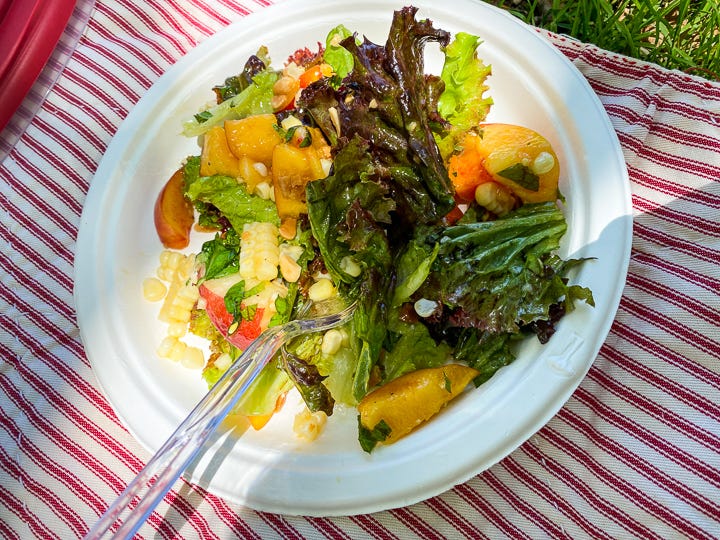 That's all for this week folks!

Keep checking the blog -- I'll have posts this week about Penne with Peas and Parmesan (how's that for alliteration?) and Pork-Stuffed Vegetables -- and while you're there, please leave some comments. It's fun to get it all going again.

Until next time....

Your friend,
Adam (The Amateur Gourmet)