Nectarine Plum Pie with a Brown Sugar Crust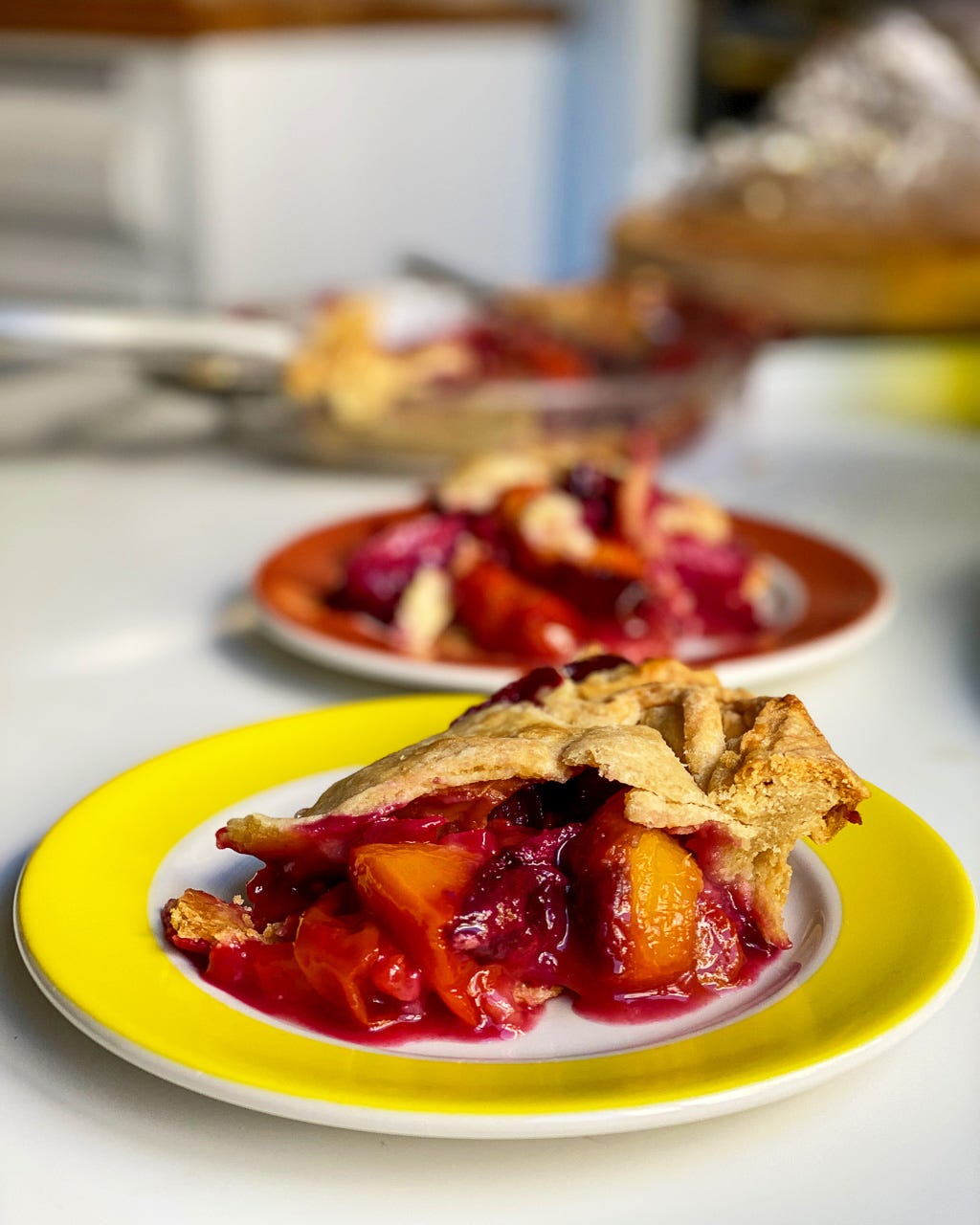 Hey friends!

Well the blog is really swimming along since we last talked. I noticed that I go through this manic phase in the summers (usually August) where I start the blog again and my newsletter and create content like crazy, then burn out by the end of September. So I better pace myself or you'll be left sighing, saying, "Ah: he did it again."

This weekend I made the most glorious Nectarine Plum Pie: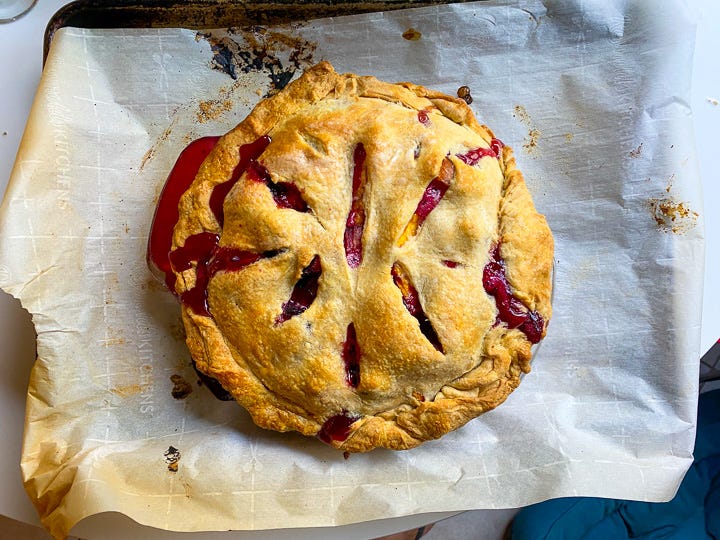 The crust comes to us from Nicole Rucker's indispensable cookbook, Dappled, which I highly recommend for your summer fruit baking needs. As for the filling, I used up nectarines and plums that had piled up in my fruit bowl (I eat so much stone fruit in the summer, I'm developing a pit).

CLICK HERE for the recipe. And leave some comments while you're there!

Meanwhile, after last week's newsletter, I posted a recipe for my Anytime Pasta with Scallions, Peas, and Parmesan.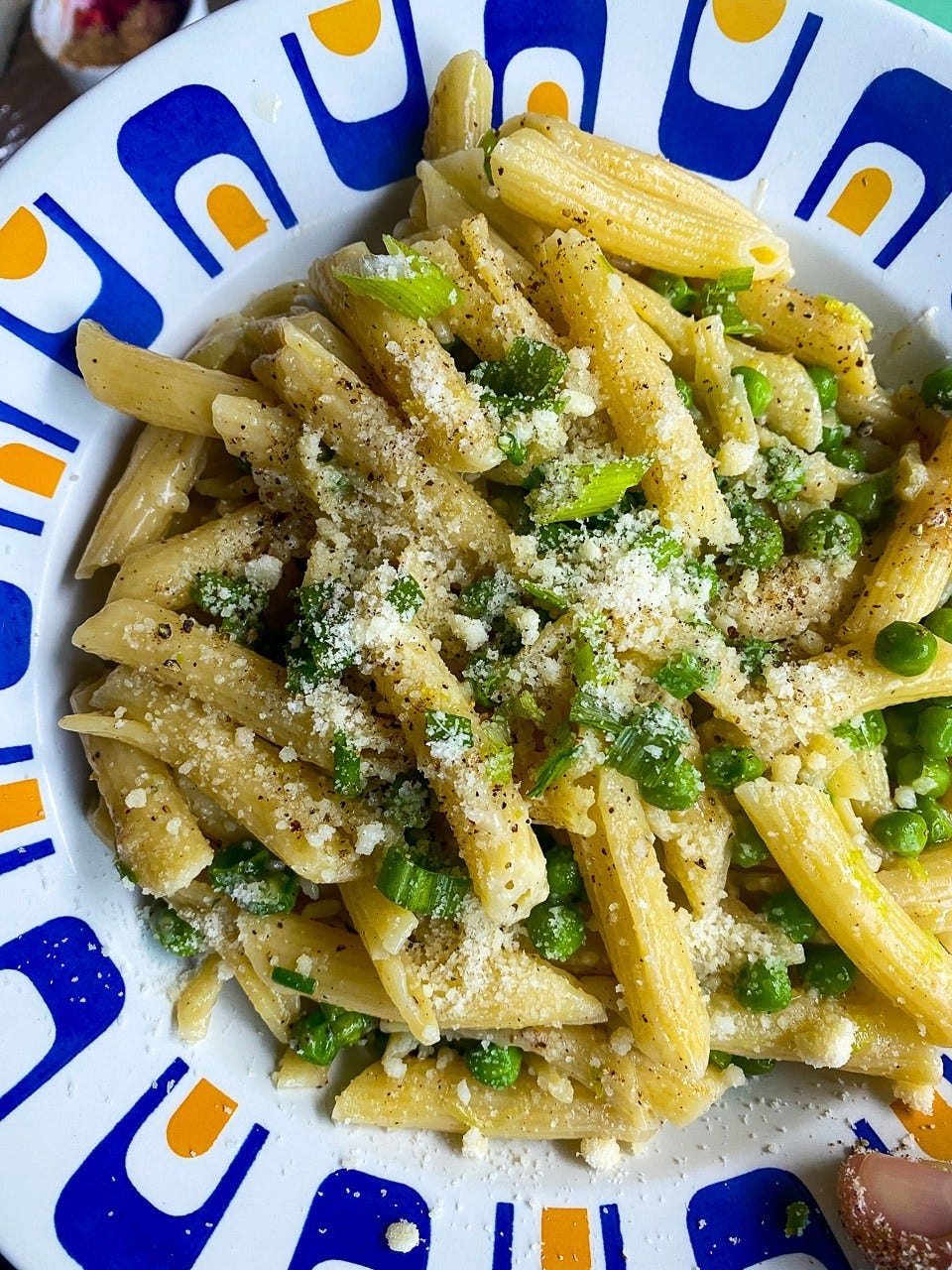 It's a summery-tasting pasta that you can make anytime of the year, and it's best with frozen peas that you may already have in your freezer. The only other ingredients are pasta, scallions, Parmesan, and butter and chances are you have those already too.

CLICK HERE for the recipe!

And did you know that I recently stuffed a bunch of vegetables with rice and pork and baked them?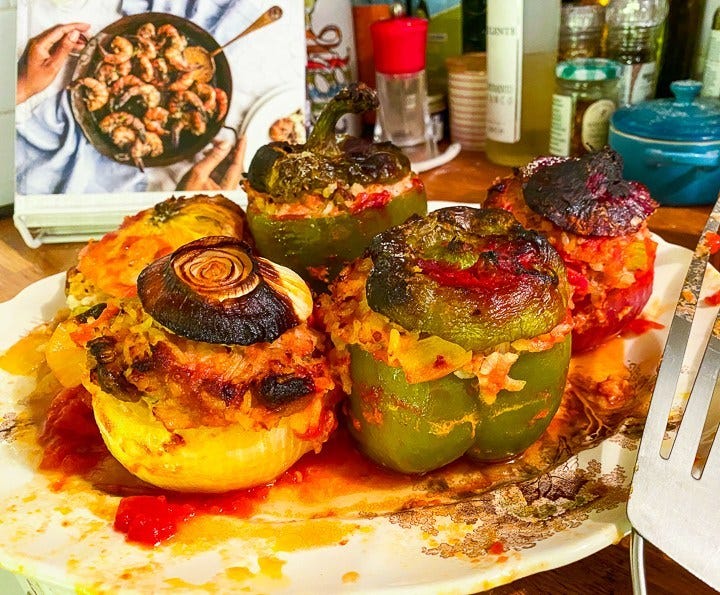 Behold my Stuffed Onions, Peppers, and Tomatoes with Sausage and Rice.

What's great about this is that you get a sauce and a self-presenting entree all baked in one dish. Plus, your kids will love it! (I know nothing about having children, but this seems like the kind of thing a kid might like?) So click here to give it a try.

Away from the blog, I made some pretty incredible buttermilk pancakes this weekend.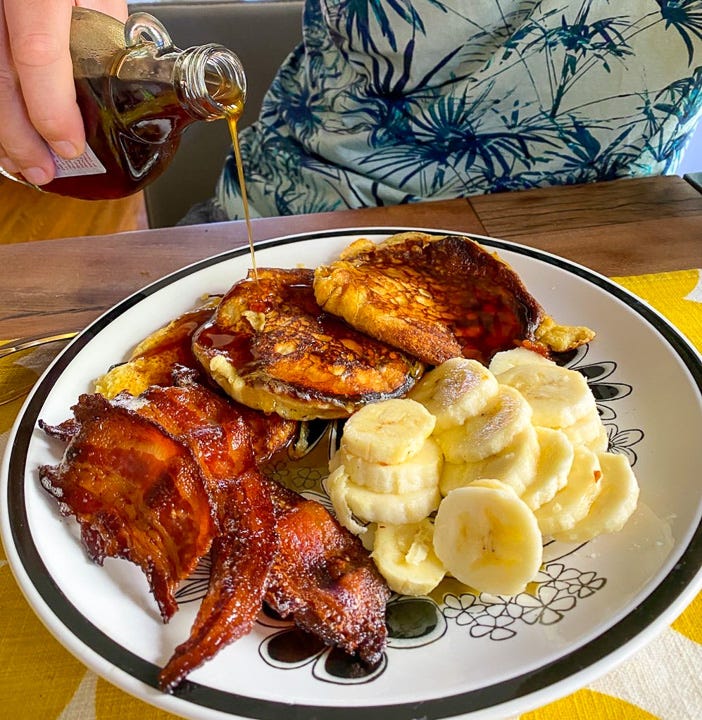 I baked the bacon in the oven (click here for the technique) and as for the pancake recipe, I used this one from The New York Times. I'd say that my ricotta pancakes still reign supreme, but these are a good alternative if you just happen to have some buttermilk in your fridge. (Buttermilk is something you should always buy, as far as I'm concerned, because no matter what you make with it -- whether it's biscuits or cake -- it's going to be good.)

Finally, Winston was a naughty dog this weekend. We had a cheese plate out, with a half-wedge of Fontina remaining on it, and when we looked away he ate the whole thing. Look at that face!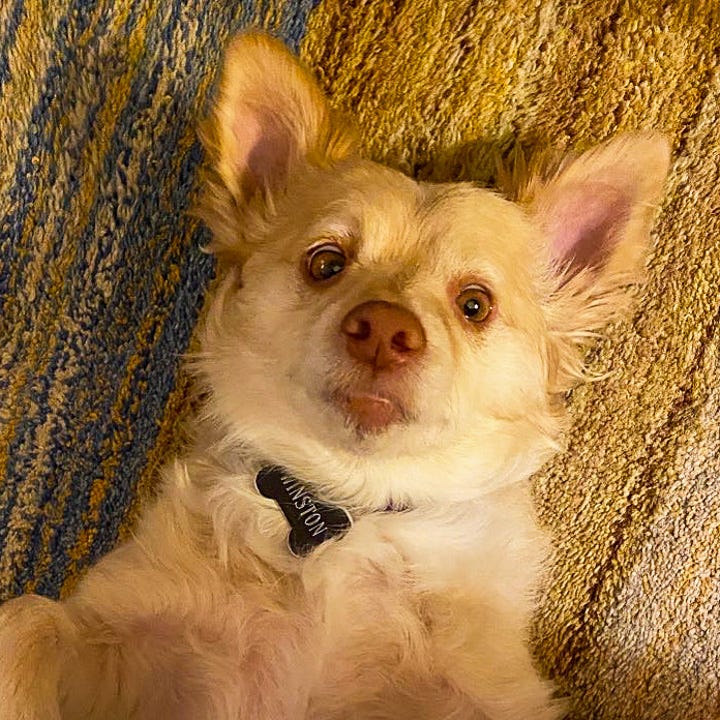 He had a bit of an upset tummy, but I think it may have been the happiest day of his life.

That's all for this week, folks!

Keep checking the blog for updates.

Until next time....

Your friend,
Adam (The Amateur Gourmet)