The Best Crab Cakes in the World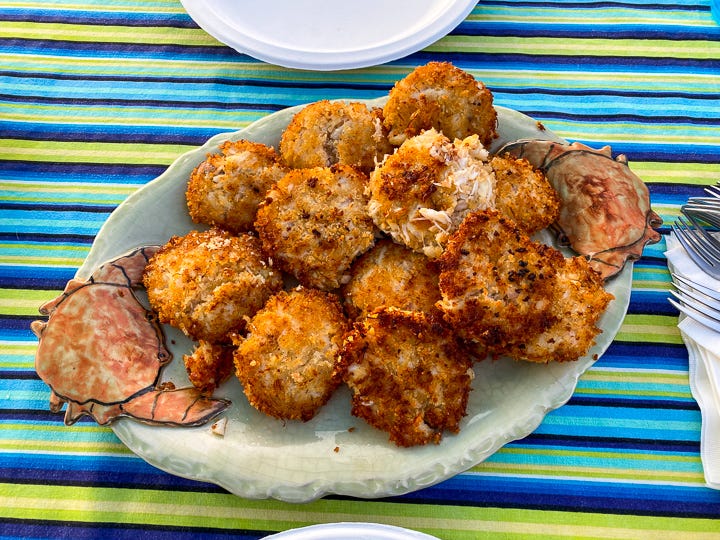 Hi everyone,

I'm writing to you from a Sheraton in Redding, California after an EPIC road trip that still has me reeling (in a good way). We started in Carmel, worked our way up to Ashland, then Bellingham, Washington, and finally to Eliza Island, in the San Juans, where I spent five days with Craig's parents, sister, and brother.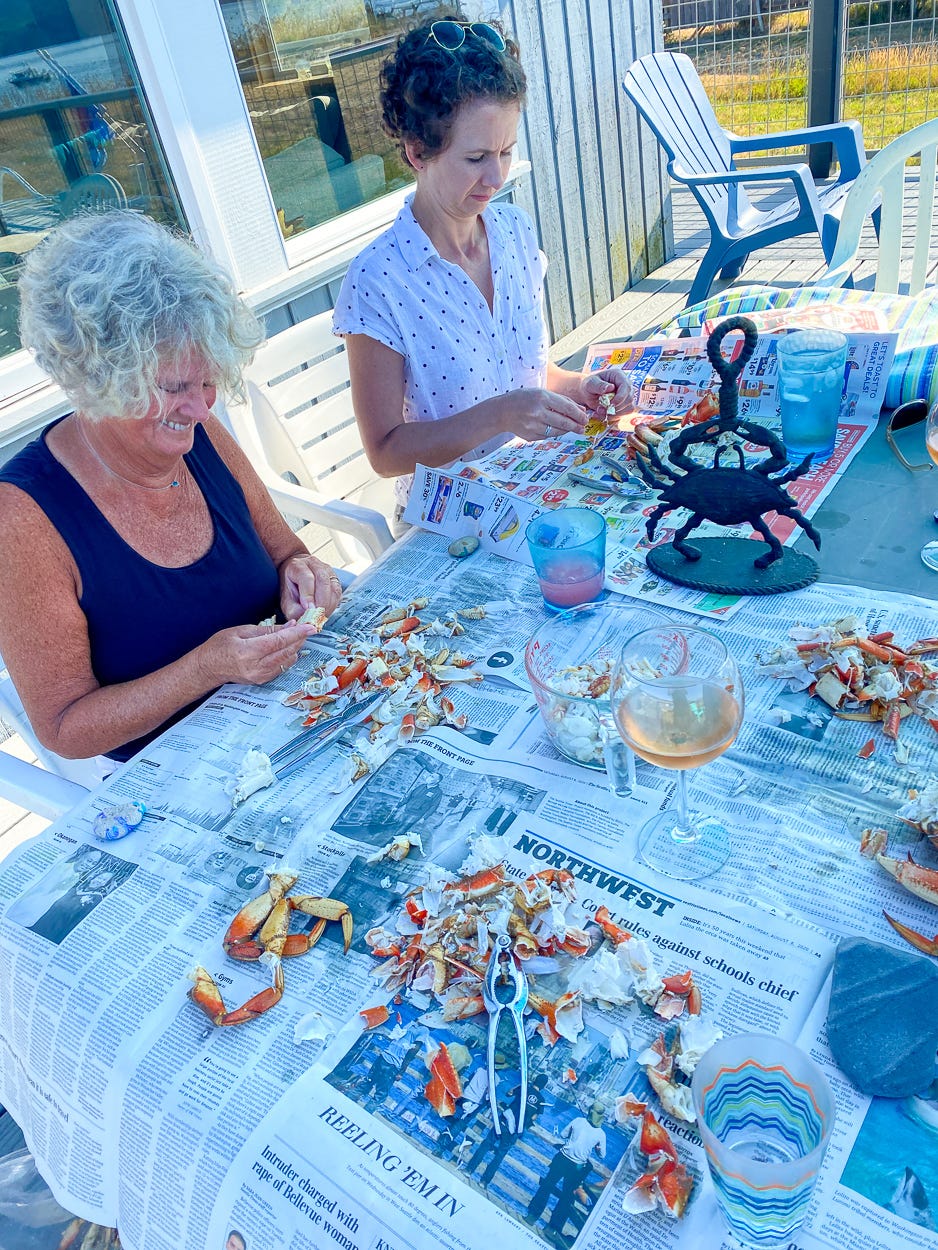 That's Craig's mom, Julee, and sister, Kristin, picking fresh Dungeness crab that Craig's dad, Steve, pulled out of the water and boiled in sea water.

It's pretty great all on its own, but Steve transformed the picked crab into what are, indisputably, THE WORLD'S BEST CRAB CAKES.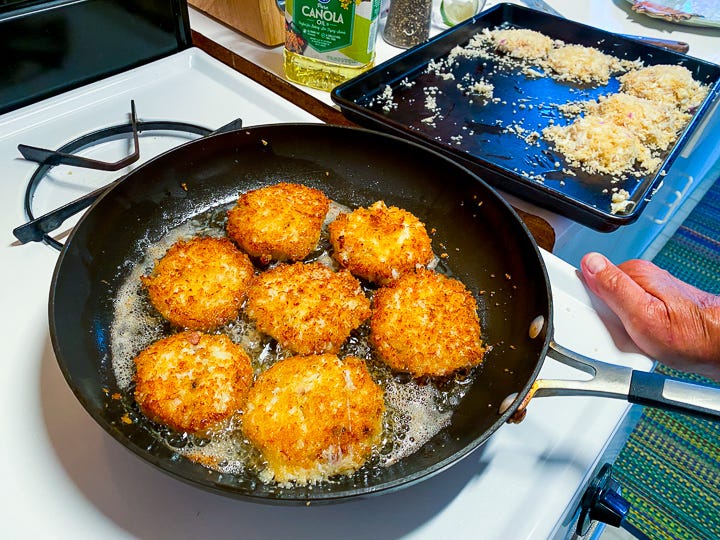 Don't believe me?

CLICK HERE for the recipe!

Then, as if Craig's parents hadn't spoiled me enough, Julee whipped up a blackberry peach crisp using fresh blackberries that she'd gathered herself around the island.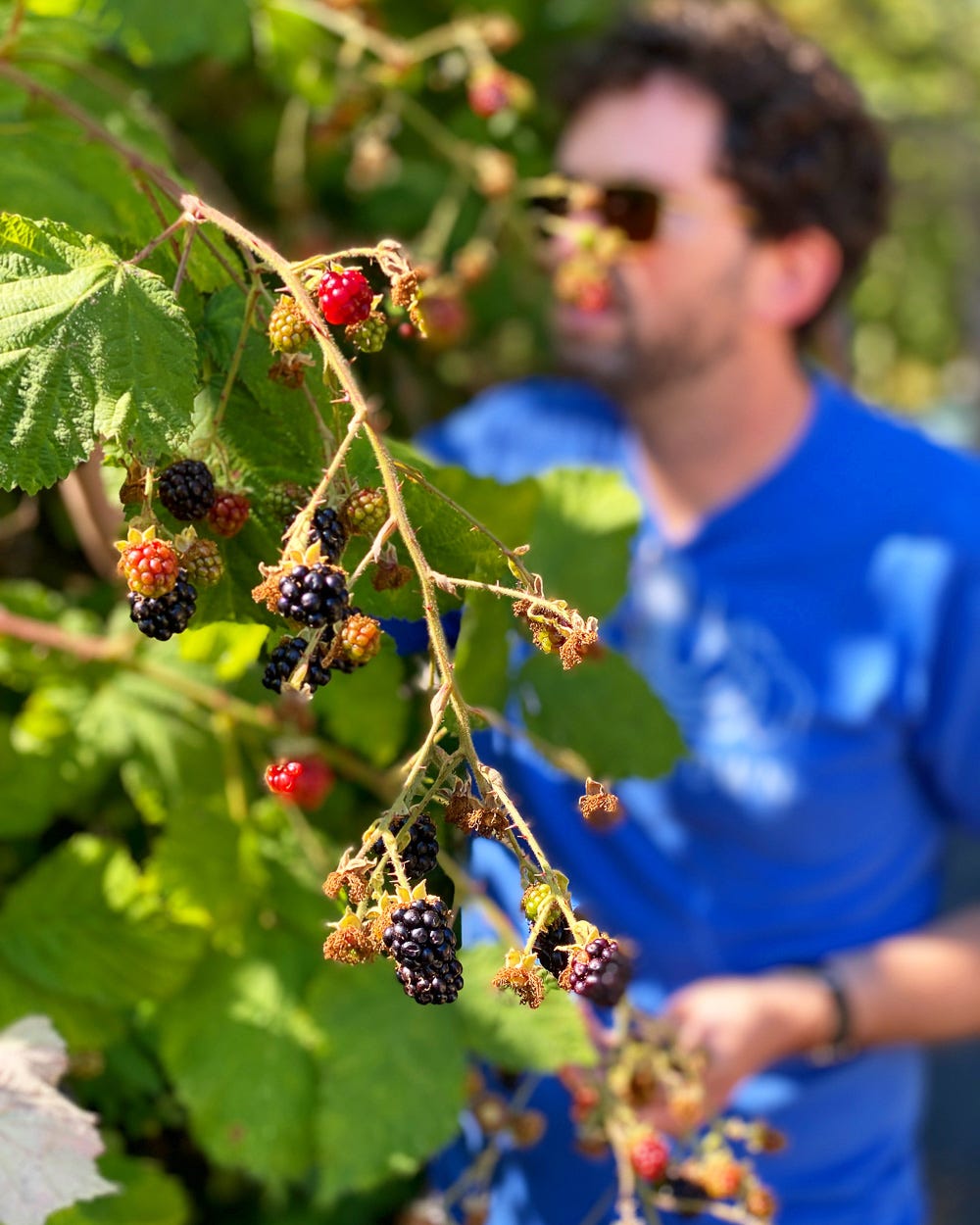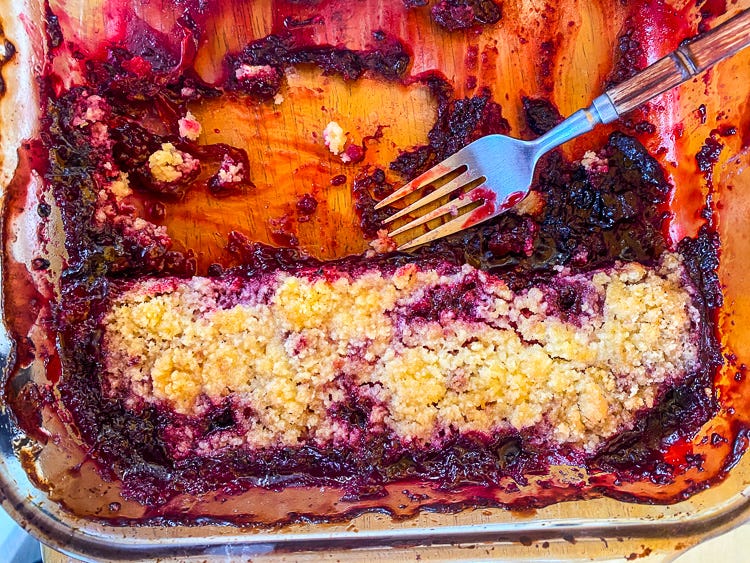 CLICK HERE for the recipe! It really does taste like summer in a pan.

Hope you enjoy these recipes as much as I enjoyed eating them.

Tomorrow we have another eight hours of driving ahead of us, so I better hit the hay. But check the blog this week for a full account of our road trip.

Until next time!

Your friend,
Adam (The Amateur Gourmet)