The Ultimate Road Trip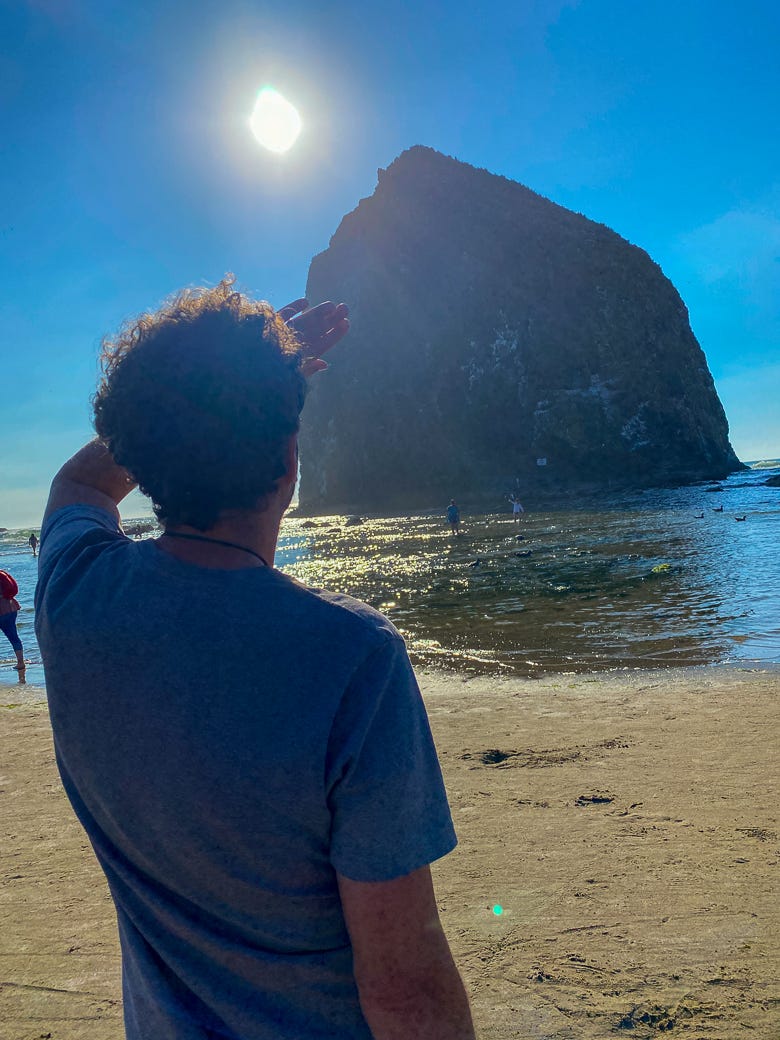 Hey everyone,

Sprucing up the newsletter a bit, what do you think? This feels a bit cleaner to me. Hope you think so too.

Also playing with the format! I like newsletters that provide some cool links at the top, so here are some posts I've been enjoying recently on the web:
Otherwise, made an Olive Oil Cake from Bon Appetit (here's the recipe) that was a great snacking cake this weekend.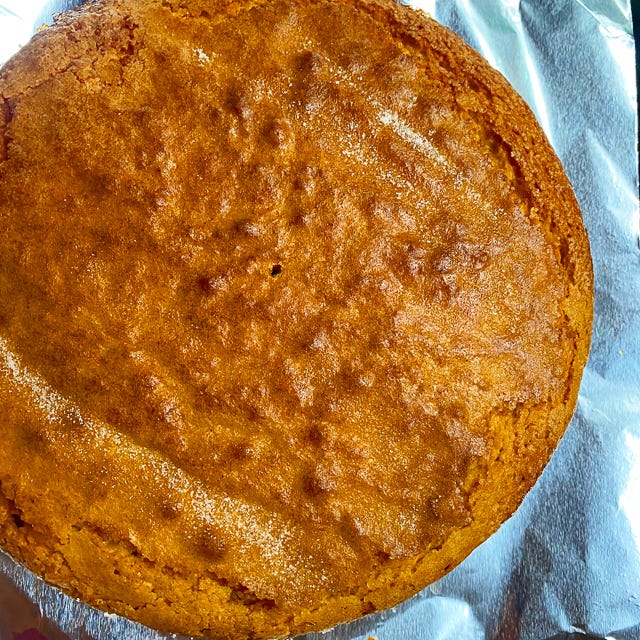 Definitely give it a try (I plan to freeze the half we don't eat... haha, as if we won't eat it.)

Okay, hope you enjoy this new format. Until next time!

Your friend,
Adam (The Amateur Gourmet)
NEW ON THE BLOG!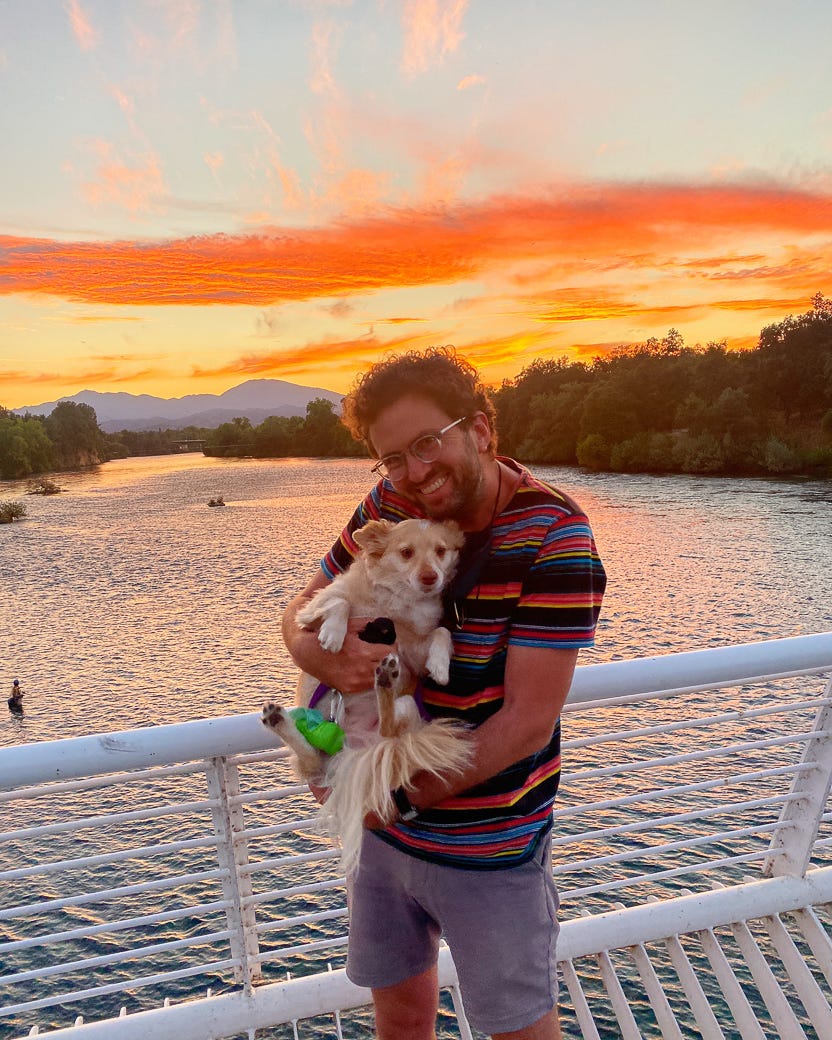 THE ULTIMATE ROAD TRIP FROM LOS ANGELES TO BELLINGHAM WASHINGTON

An epic, 1200 mile journey, with stops in Carmel-By-The-Sea, Ashland, Cannon Beach, and Redding. Lots of crab, ice cream, burgers, car snacks, gossip, cheese plates, cute dog pics, and more. Hope you're inspired!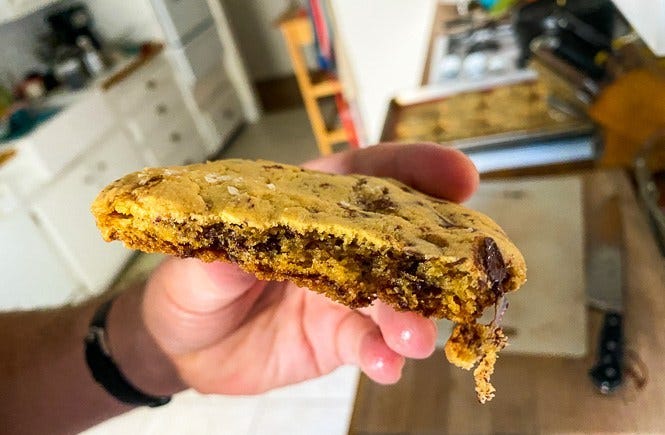 VERY GOOD CHOCOLATE CHIP COOKIES
My go-to chocolate chip cookie recipe, which I made for the neighbors to thank them for bringing in our mail and taking out the garbage. The recipe comes from The Back in the Day Bakery Cookbook and it's pretty much the only one I use.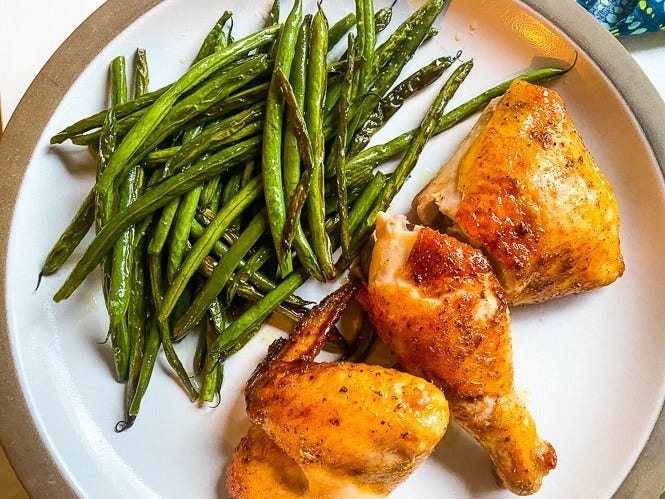 HARISSA HONEY CHICKEN WITH BLISTERED STRING BEANS

A new favorite chicken technique, where I cut out the backbone (spatchcocking, as they call it), sear it in a pan, finish it in the oven, and then brush on a mixture of harissa and honey to give it that sticky, bronze-like finish. Plus, you throw in some string beans on a cookie sheet coated with olive oil, and you've got a perfect summer dinner.
END OF SUMMER FAVORITES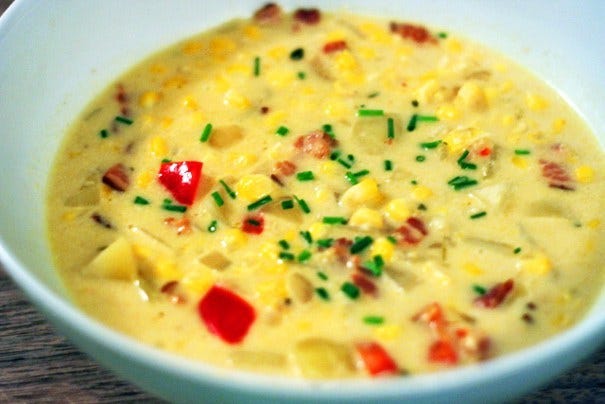 A dreamy summer soup-for-dinner with bacon, potatoes, a little cream, and lots of sweet summer corn cut straight off the cob.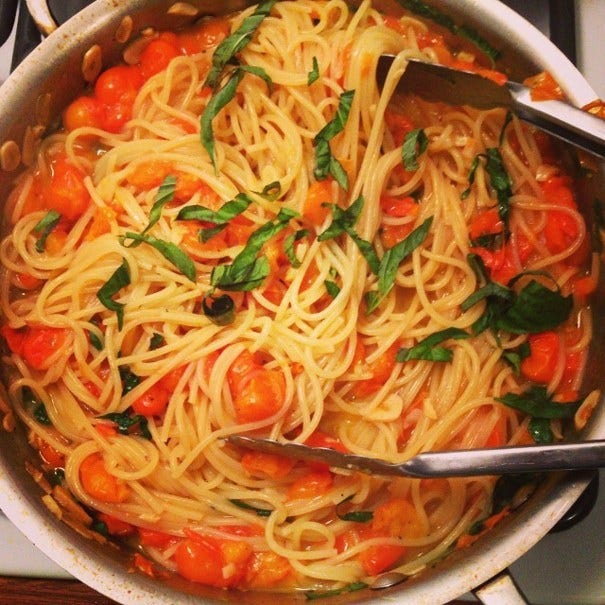 SPAGHETTI WITH SUN-GOLD TOMATO SAUCE

You have to make spaghetti with fresh tomatoes at least once this summer, and when you're not just using them raw, try this technique, which infuses them with garlic and olive oil and lets them cook just enough to bring out their best.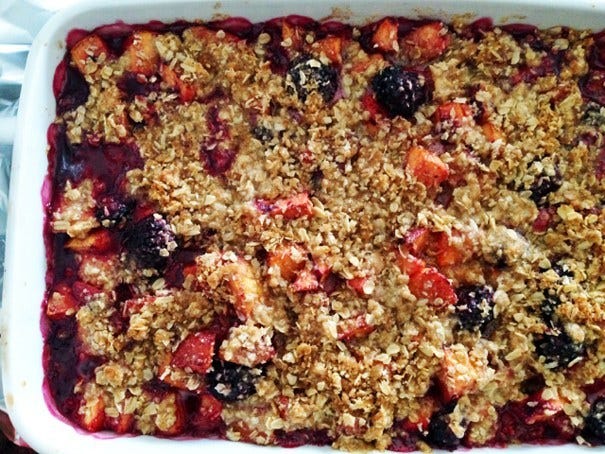 VANILLA BEAN BROWN BUTTER NECTARINE BLACKBERRY CRISP
Sure, it's a mouthful to say, but it's also a heavenly mouthful to eat. Imagine the best of summer fruit baking together with vanilla beans and a crisp topping with lots of butter and you'll get the idea. Man, I wish I was eating this right now.