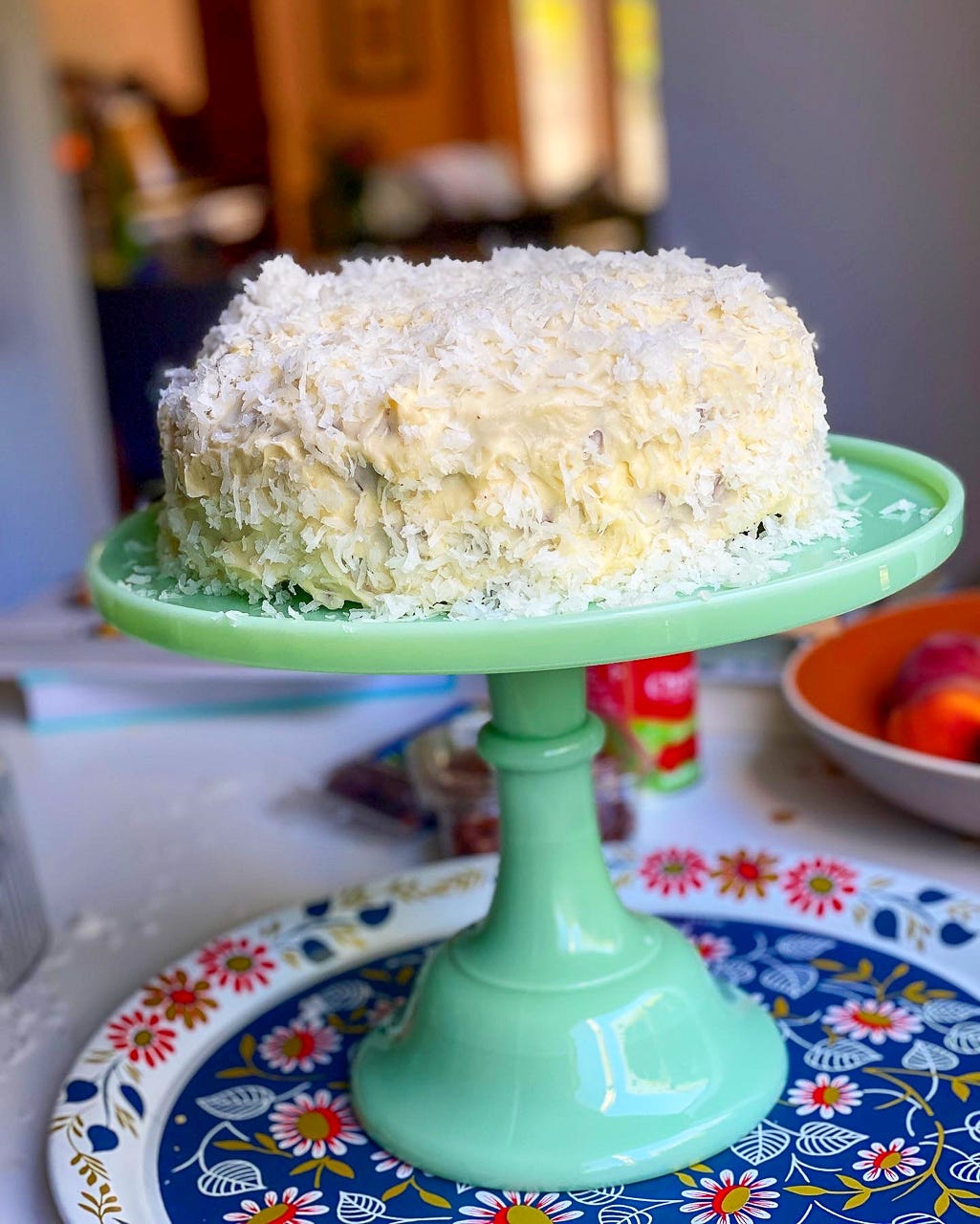 Hey gang,

Anyone else feeling antsy? The transition from August to September is always so tricky. It's like SUMMER SUMMER SUMMER and suddenly, THUMP, it's fall. True, in L.A., fall feels a lot like summer, but it's more the idea of fall than the actual temperature dropping. And with the election looming, it does feel like so much is at stake right now.

So let me distract you! Here are some links that I enjoyed this week:
Before we get to this week's blog posts, I want to show you a summery dinner I made the other night: a spiced spatchocked chicken (this recipe, basically) with a panzanella I made with heirloom tomatoes and really good sourdough bread that I cut into cubes and toasted with olive oil, salt, and pepper in the oven.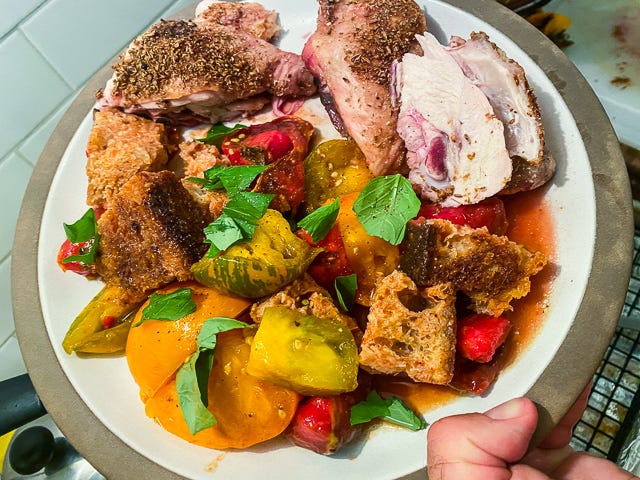 The trick is to toss the tomatoes with olive oil, white balsamic, salt, and pepper and to let them sit and release their juices while you toast the bread and make the chicken. Then, when the chicken's out of the oven, add the toasted bread and let it soak everything up just enough that the bread still has texture. It's maybe my favorite summer dish.

Otherwise, check out the new art in my kitchen: it's my In The Night Kitchen Poster.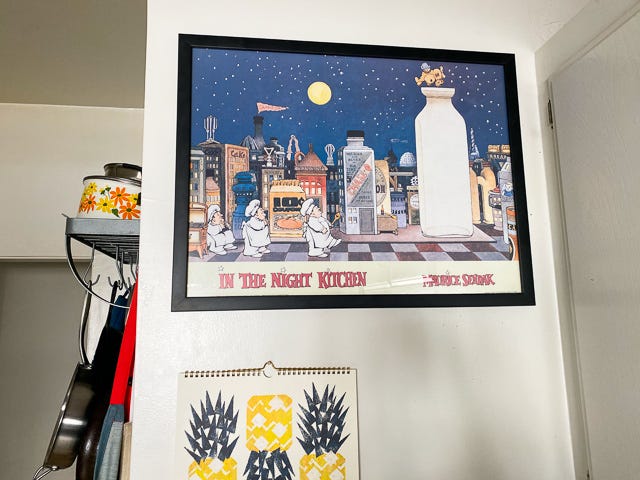 This used to hang in our bedroom, but I like it here better. People have been asking where I got it; it's been so long! I'm going to say either Ebay or, believe it or not, Amazon. I really can't remember.

Okay, on to blog stuff. Until next week!

Your friend,
Adam (The Amateur Gourmet)
NEW ON THE BLOG!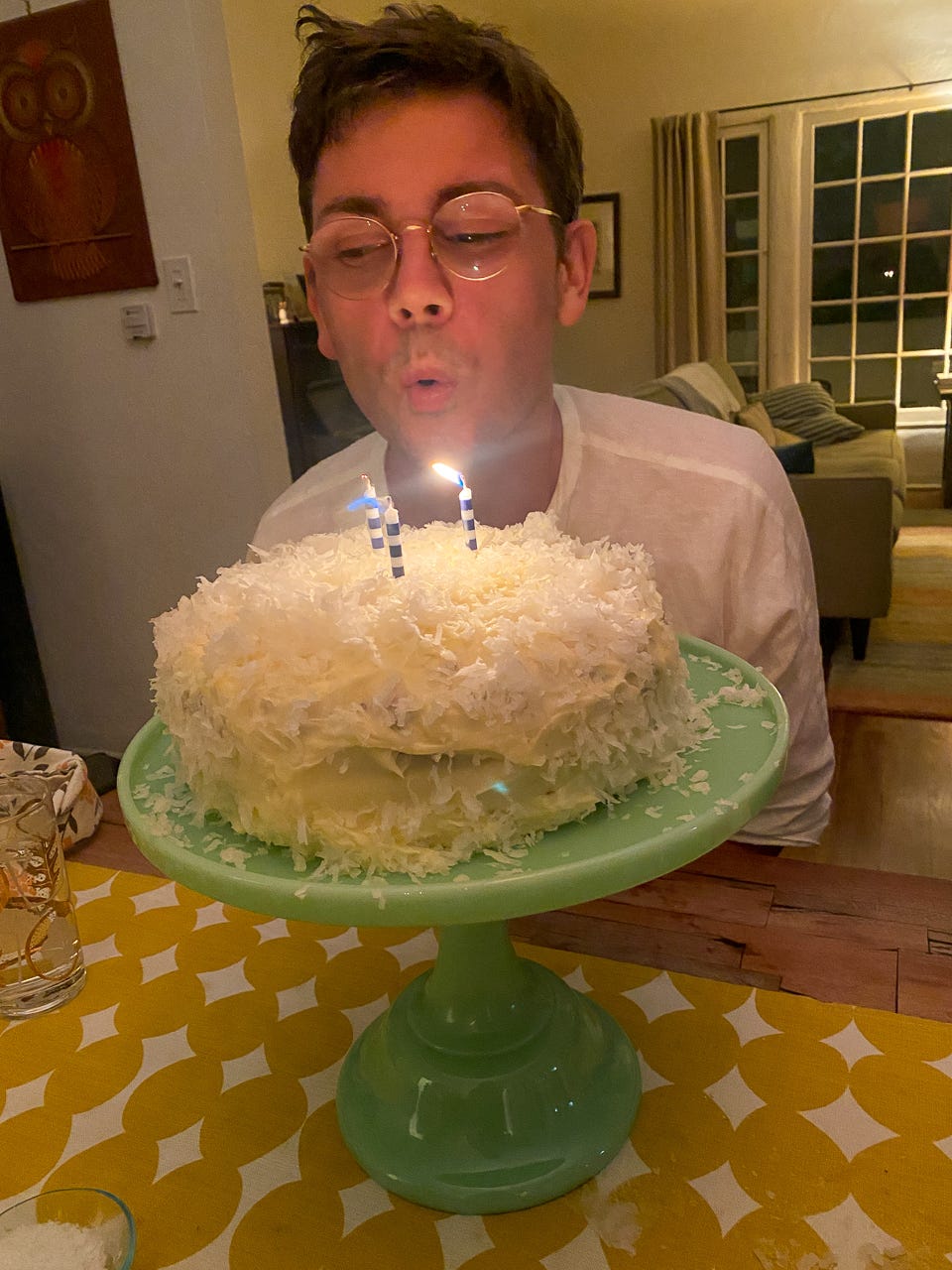 THE FLUFFIEST COCONUT CAKE WITH CREAM CHEESE FROSTING

My friend Ryan requested a coconut for his birthday, so of course I turned to Ina Garten for her recipe. In this post, I go through the whole process, including my frosting tips involving parchment paper on the cake stand. Make sure to get everything to room temp before you make it!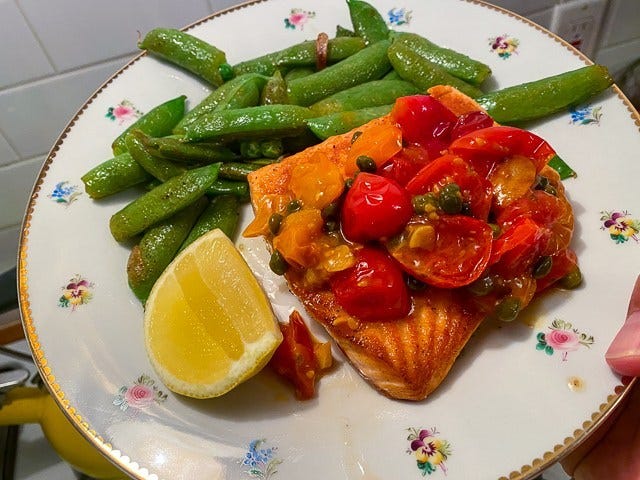 ONE-PAN SALMON WITH SUGAR SNAP PEAS AND A CHERRY TOMATO SAUCE
Here's a new dinner technique involving three components all made in one non-stick pan (I use a Scan Pan). You do the tomato sauce first, then the side, then the salmon. And it all comes together beautifully. Don't believe me? Click the link!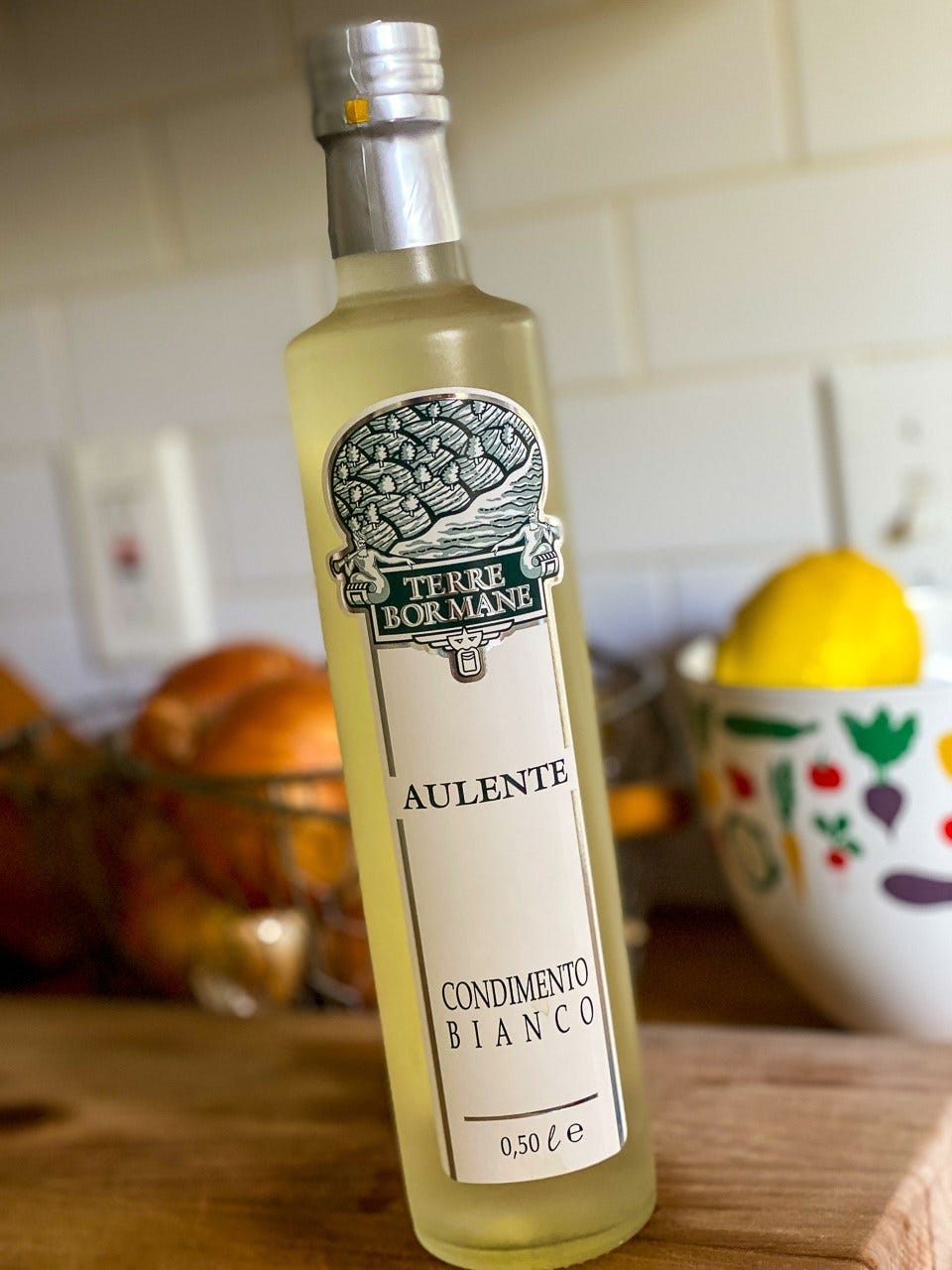 MY LOVE AFFAIR WITH WHITE BALSAMIC

I had a torrid love affair this summer with a condiment. Find out how I first discovered white balsamic and what I've been doing with it. It's truly a game changer in my kitchen.
WHAT TO DO WITH ZUCCHINI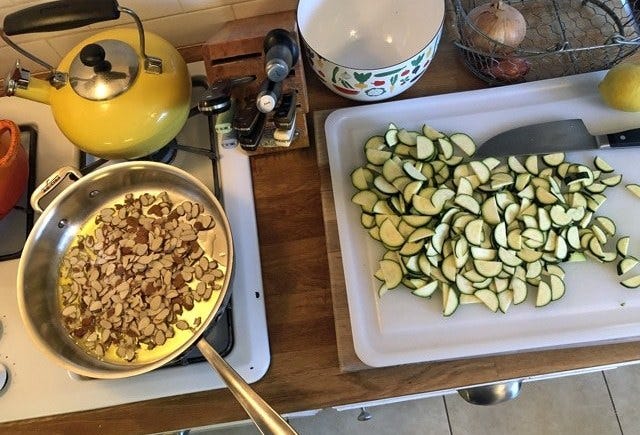 PASTA WITH ZUCCHINI AND ALMONDS

A surprising combination of almonds and zucchini, based on a favorite side dish, that becomes dinner with the addition of pasta.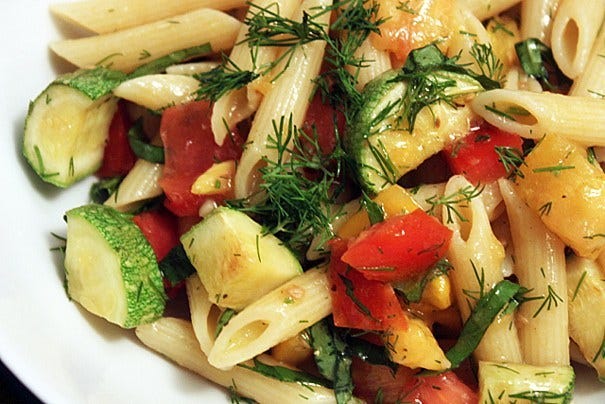 SUMMER'S END PASTA WITH TOMATOES, ZUCCHINI, AND DILL

Another pasta recipe (you know it's my thing), this time featuring all of the best summer ingredients, which only get better as we head into September.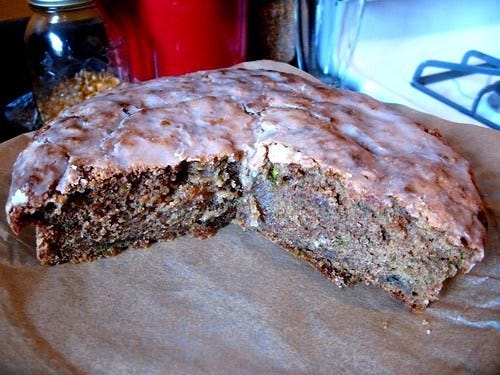 GINA DEPALMA'S ZUCCHINI OLIVE OIL CAKE
David Lebovitz recently made this zucchini olive oil cake from my late friend, and brilliant pastry chef, Gina DePalma. It's perfect for when you have a glut of zucchini. And it's also a great transition from summer into fall.