Double Vanilla Bean Ice Cream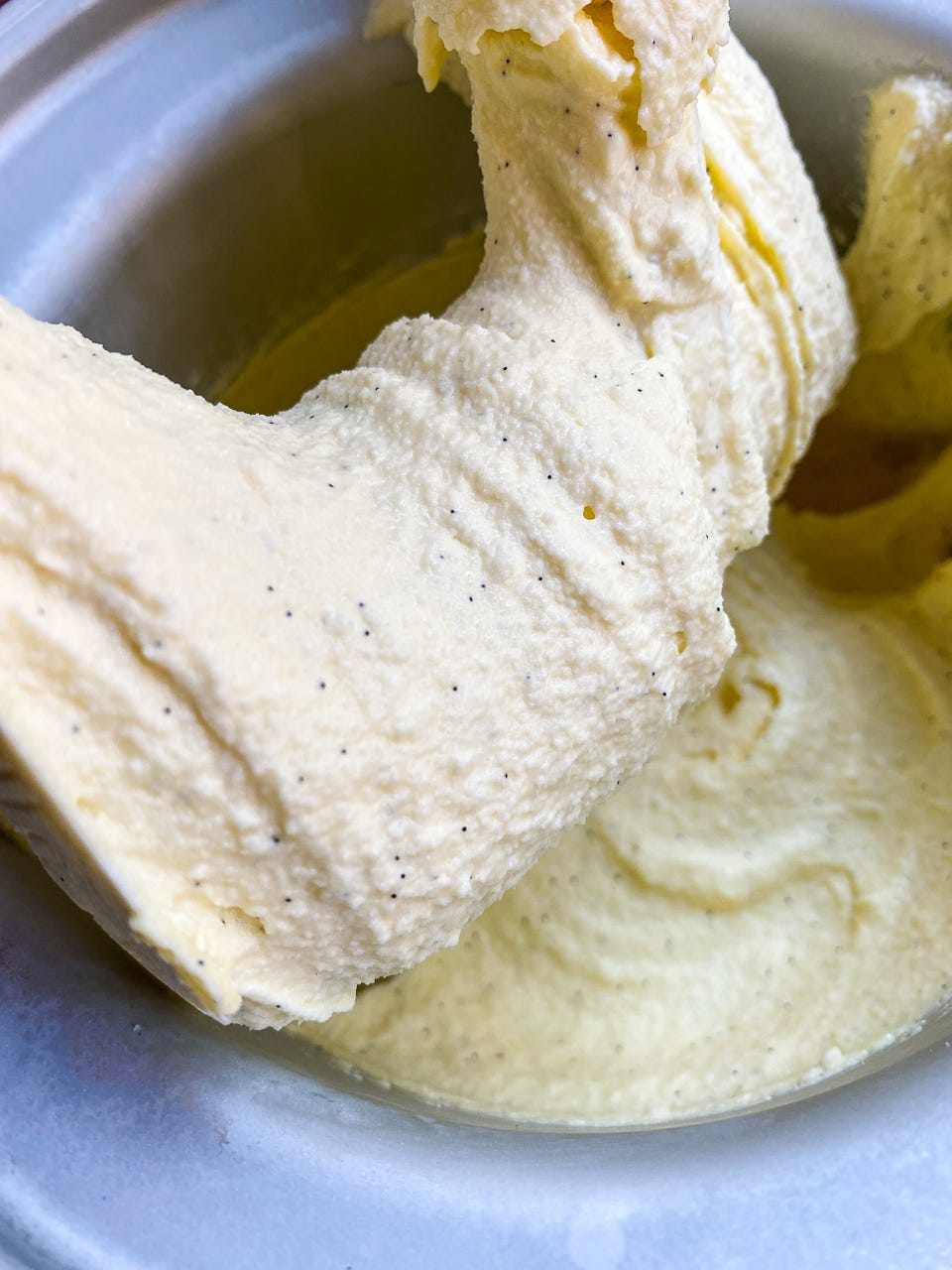 Hey everyone,

Man, is it hot in L.A. right now! I'm writing this to you on Sunday afternoon and it's currently 104 degrees outside. There's a pile of dishes to do from last night's fried chicken (more on that in a sec) and I have no desire to do them because the air conditioner is in the living room. (We also have one in our bedroom, thank God).

Maybe I'll be less hot if I share some cool links with you; here are my favorites from this past week:
Okay before we get to this week's posts, let me show you what I've been cooking.

I made fried chicken yesterday!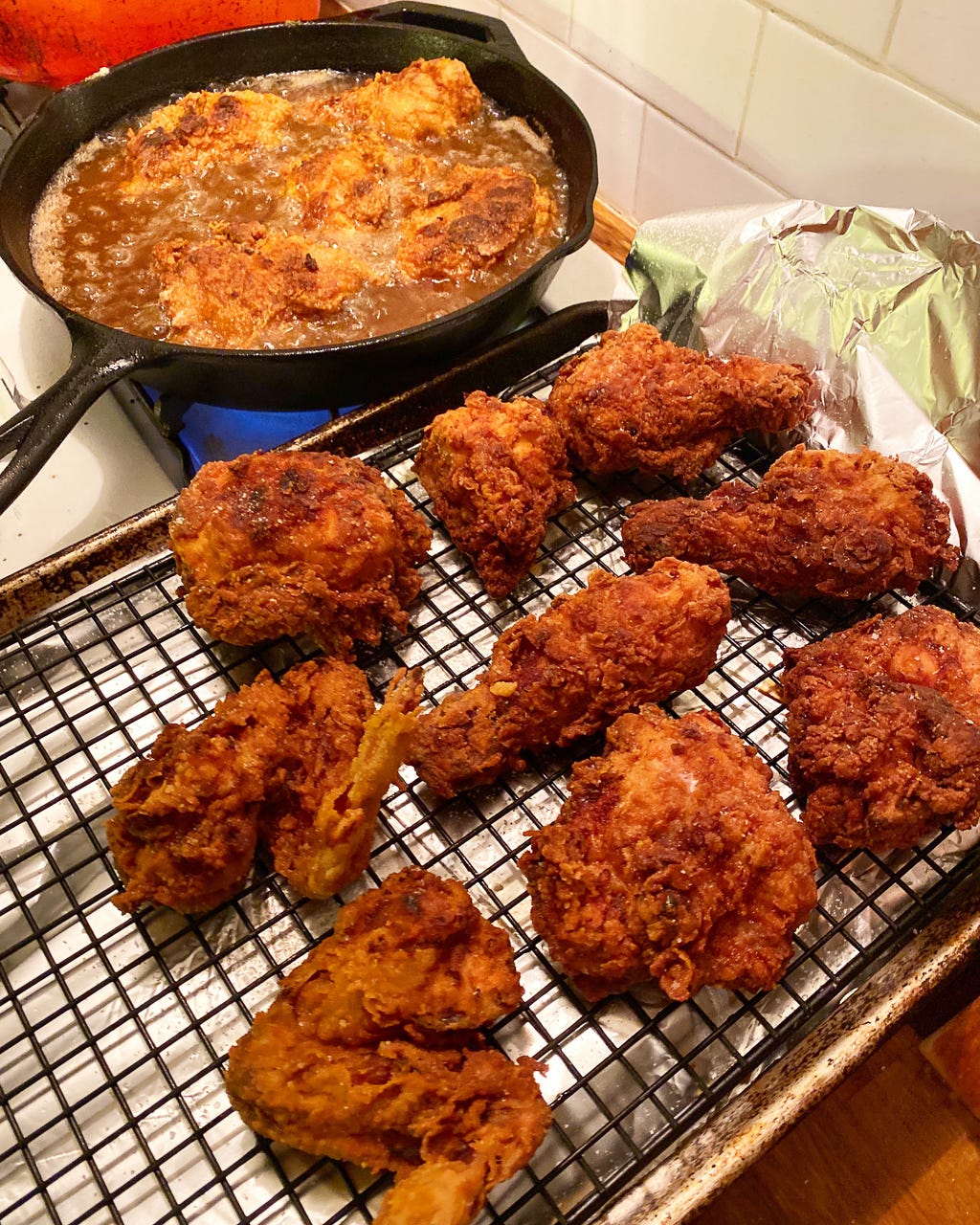 I basically used this technique from my archives and made sure not to crowd the pan. The key really is using a cast iron skillet: it maintains the heat, so the oil temp doesn't drop each time you add more pieces. It's worth the $40 investment.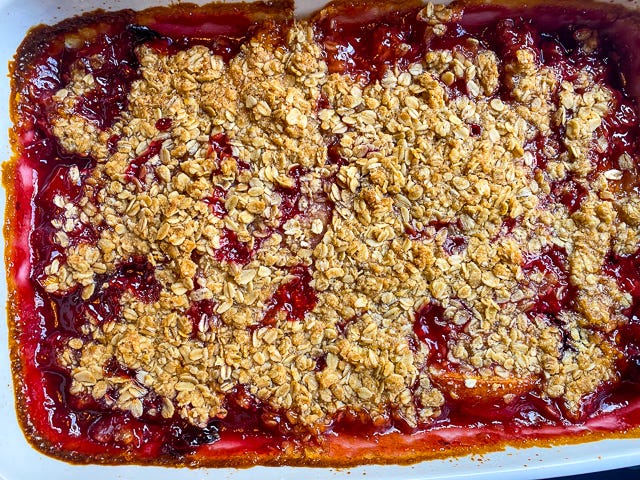 I also made this summer fruit crisp from Bon Appetit (a nice alternative to the one I posted a few weeks ago) that was so good, and such a good way to use up mushy peaches and nectarines that've sat a little too long in the fruit bowl. I may have eaten the rest of it today for breakfast, lunch, and a snack.

Okay... now on to blog stuff. Stay cool, out there!

Your friend,
Adam (The Amateur Gourmet)
NEW ON THE BLOG!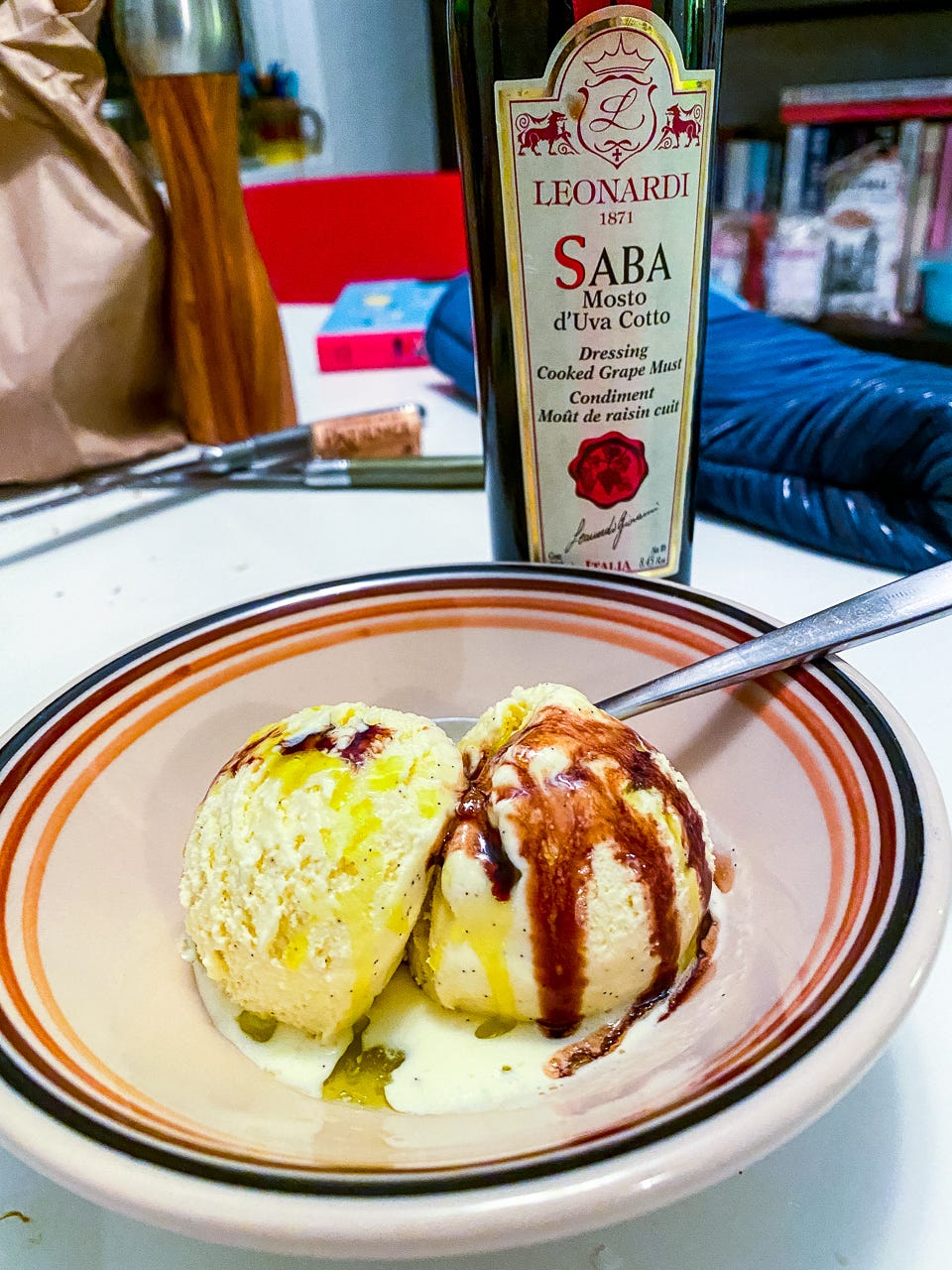 I was lucky enough to find vanilla beans on sale, so I infused two of them into this simple recipe from Kitty Travers' beautiful cookbook, La Grotta Ices. The ice cream is so pure and so sublime; it's a great recipe for anyone who's never made ice cream before and wants to be dazzled.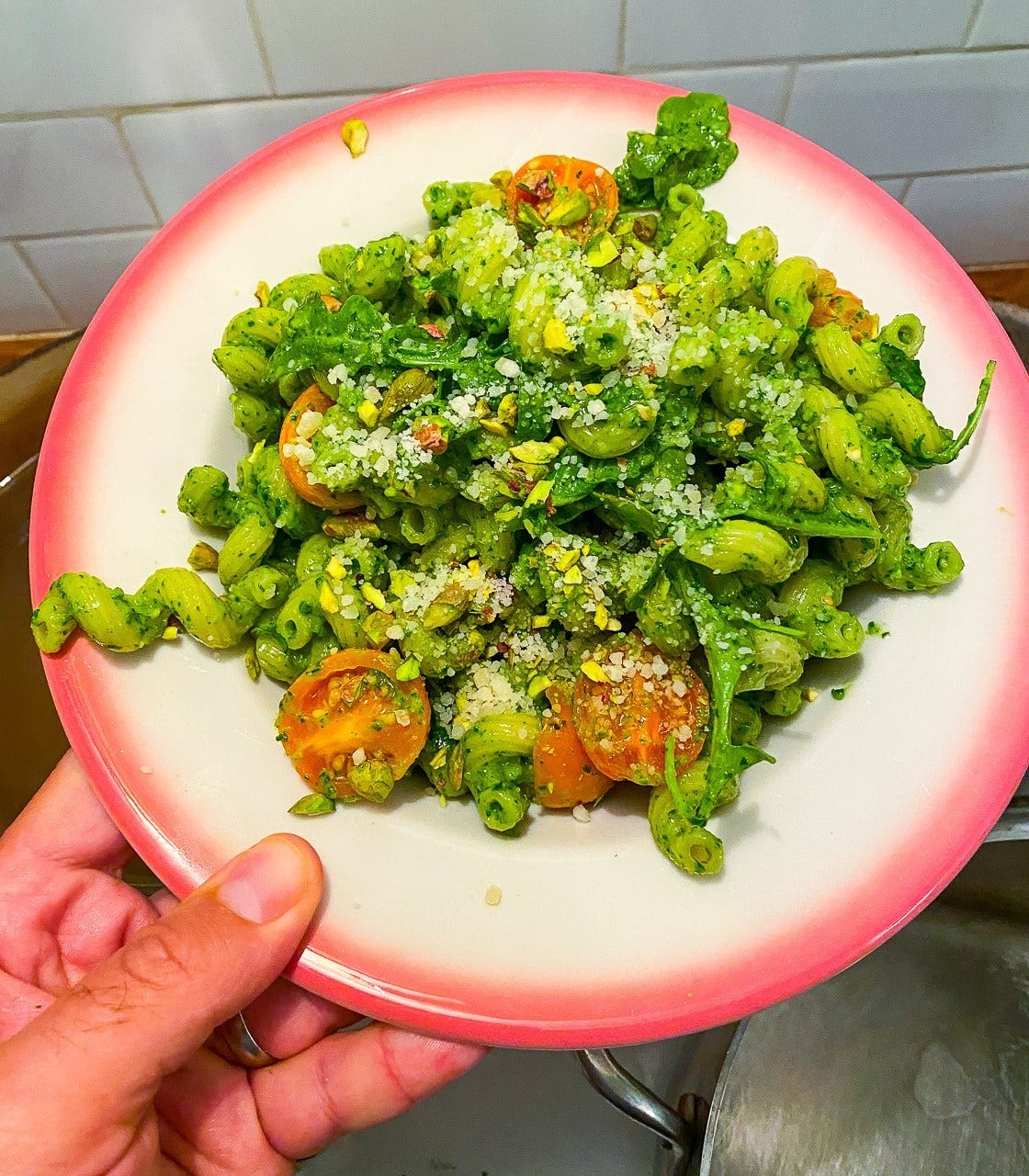 CAVATAPPI WITH PISTACHIO ARUGULA PESTO AND SUN GOLD TOMATOES
It's fun to play with different pesto combinations, and here's a favorite using bright green pistachios and sharp, farm-fresh arugula. The resulting pesto isn't just great on pasta, it's also great on eggs and in sandwiches. We got three meals out of this one recipe.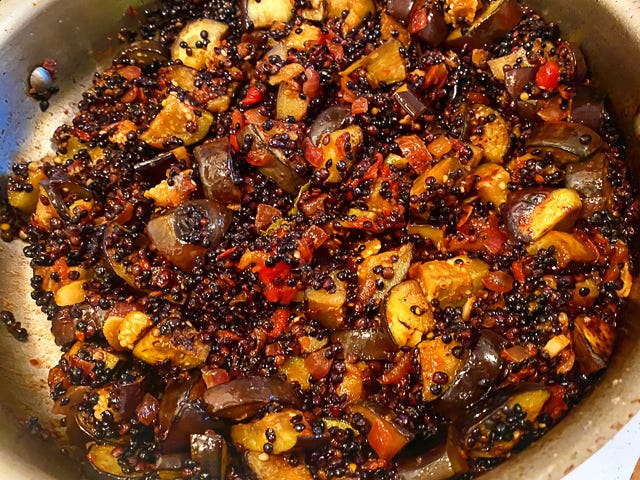 SPICY BLACK LENTILS WITH CHARRED EGGPLANT AND URFA CHILI

This is a brilliant, one-pan meal, inspired by an Ottolenghi recipe, that features that superfood known as lentils. Instead of a boring, "health food" dinner, though, these lentils yield something sexy... especially paired with the eggplant and the spicy, earthy Urfa chili.
STILL HOT OUT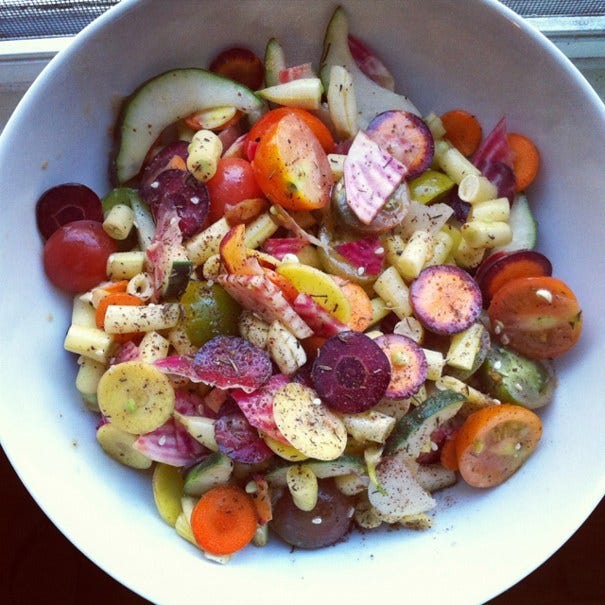 Some ideas to get you started for using up still-seasonal produce in refreshing hot weather salads.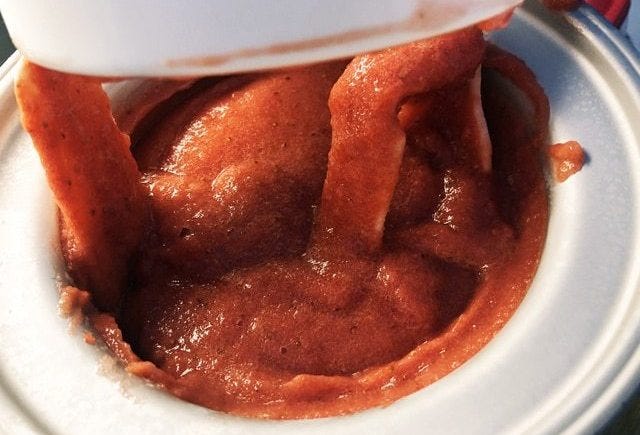 One of the most surprising desserts you'll ever make. You blend a whole lemon -- yes, a whole lemon -- with fresh strawberries and sugar and then churn it in your ice cream maker. There's nothing more refreshing.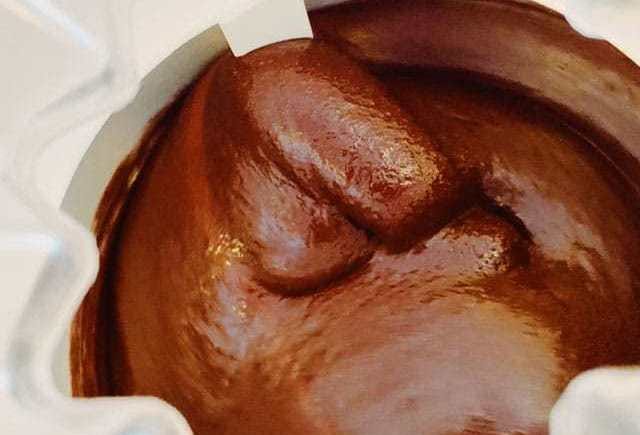 DARKEST CHOCOLATE SORBET
I love this Melissa Clark recipe because it takes something that could be disgustingly rich and makes it wonderfully light. If you're a chocolate lover, you'll be fighting to keep this dark chocolate sorbet all to yourself. It's that good.