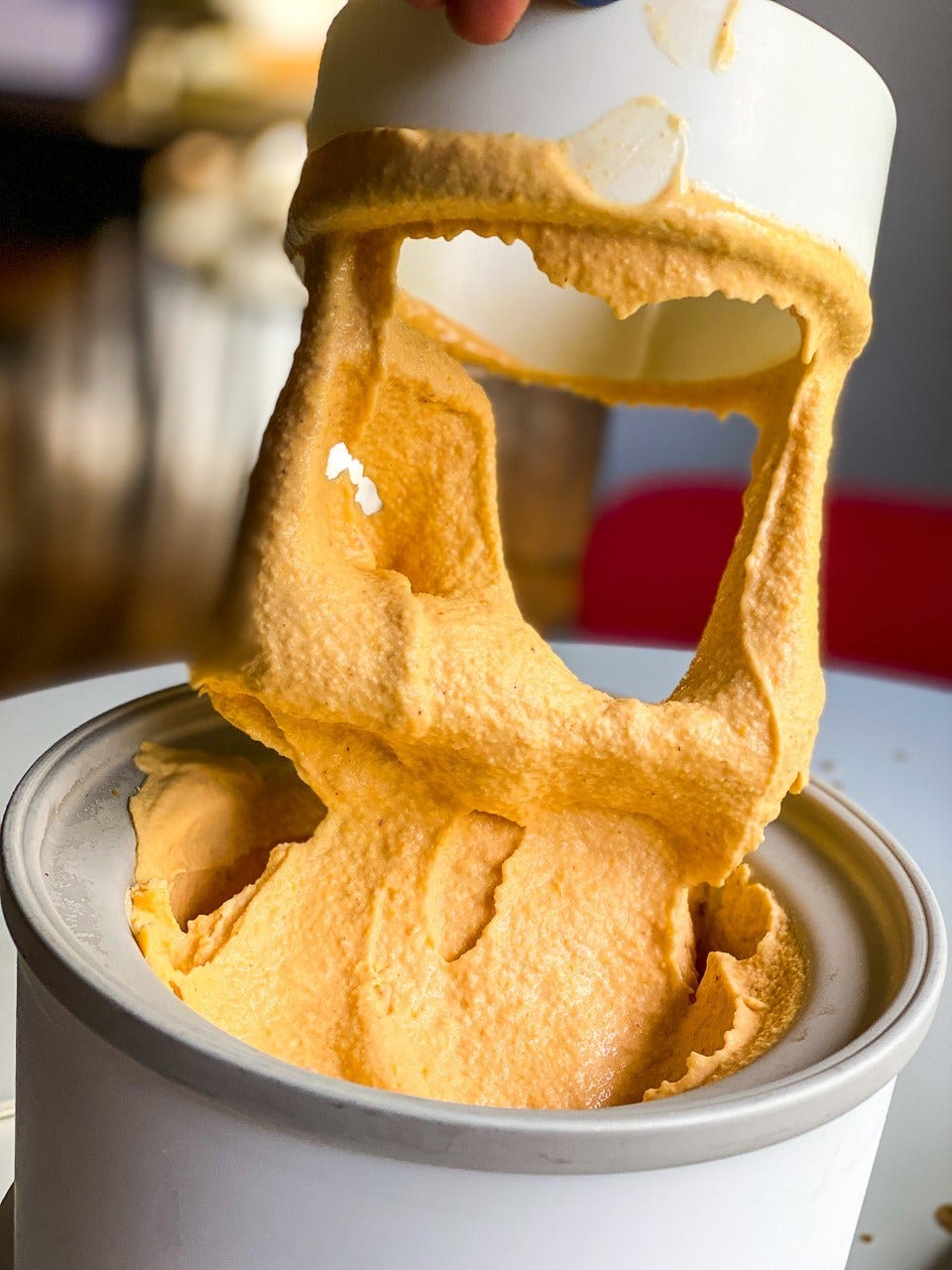 Hey everyone,

Okay, going to shake things up again! The past few newsletters, I put the week's new blog posts below the newsletter business but, retrospectively, that's counterintuitive because the whole point of this newsletter is to alert you to the new posts on the blog! So let me tell you all about those, then the other stuff I've been cooking, and then what I've been reading on the internet this past week.

SO! Peach ice cream. What is it? Why is it so luscious? How did it come to be?

I had some beautiful peaches ripening in my fruit bowl and instead of eating them with granola, I decided to whip out my La Grotta Ices book and make this extraordinary peach ice cream.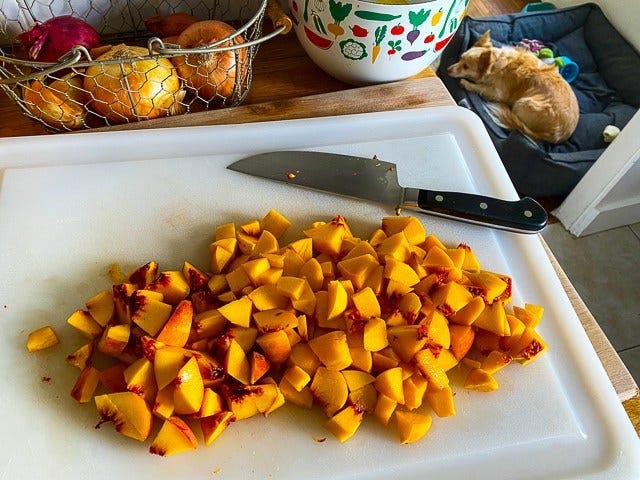 CLICK HERE to find out how it all went down, including the recipe that you can print at home. You'll want to make this right now while peaches are still great!

And speaking of summer ingredients, I made Julia Moskin's Corn Fritters last night and they were a dream appetizer.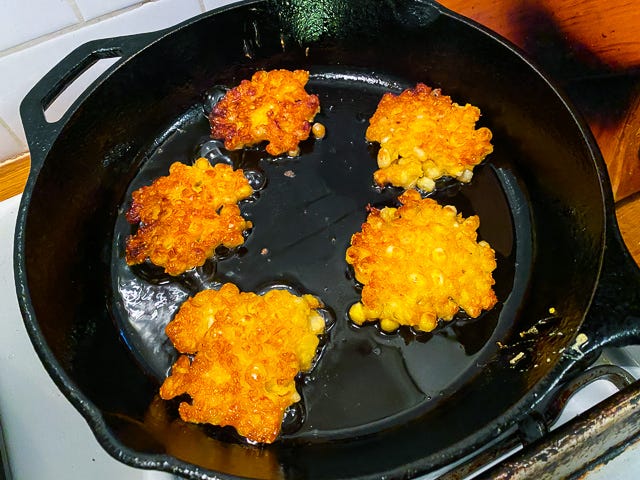 Crispy, crunchy, and bursting with fresh corn flavor, CLICK HERE for the recipe and even more delightful pictures like the one you see above.

Finally, I made eggplant caponata to serve with some fish on Monday night (fish on Mondays? yeah, it's okay now) and it was sharp and sweet and one of the most exciting condiments you'll ever meet.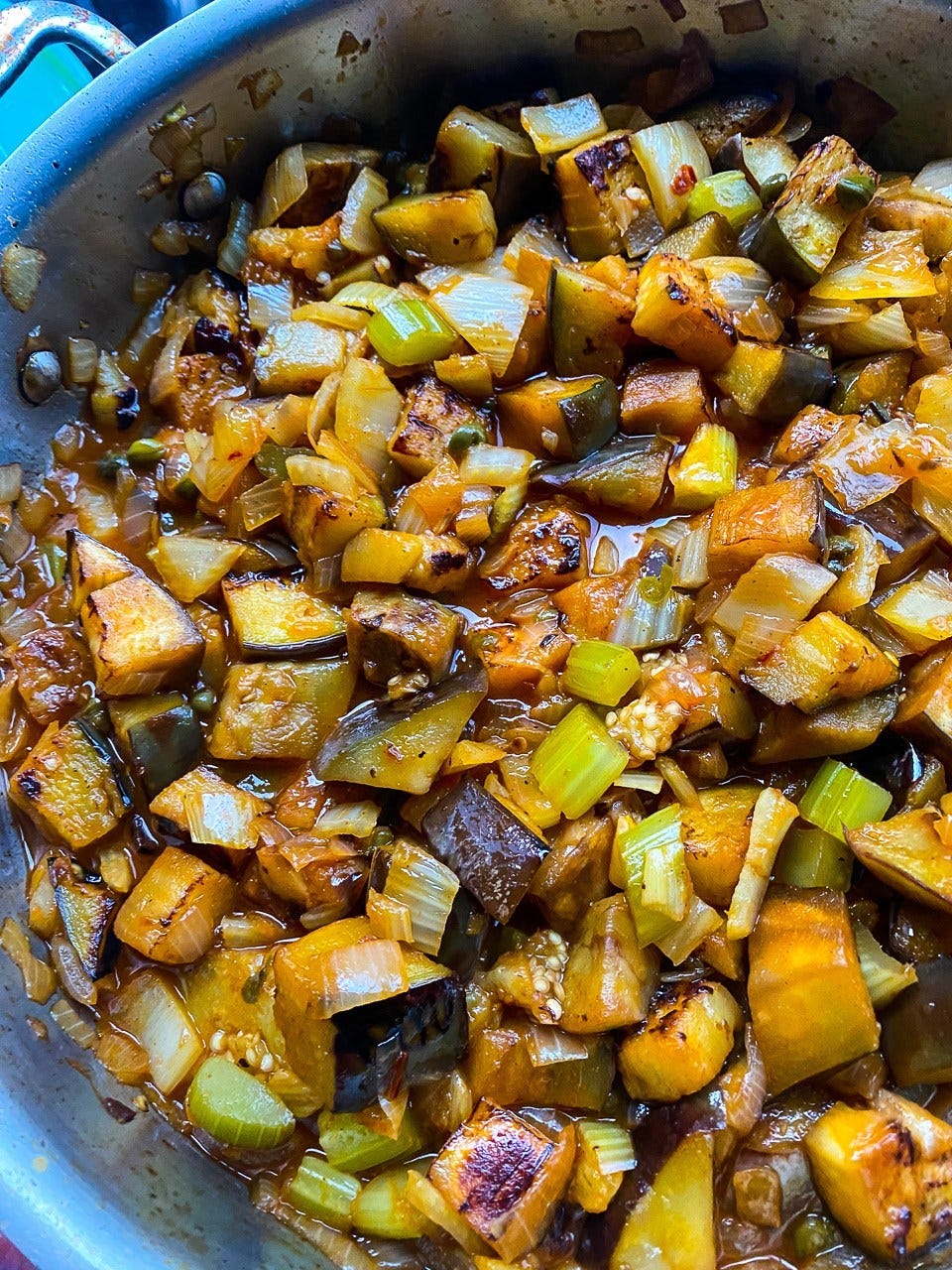 CLICK HERE to get the recipe (yes, you can print my recipes now) and put your 🍆 to some good use, for once.

That's it for new blog stuff.

I made a pretty incredible roast chicken on Friday night. I mean look at this beaut.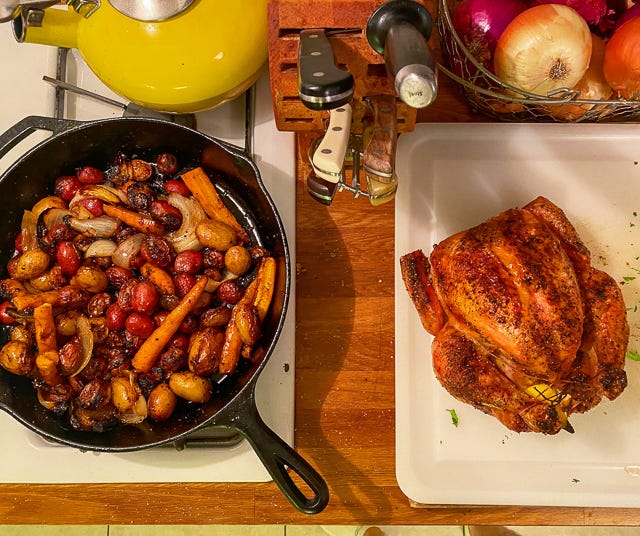 I used my usual roast chicken techniques (see here), used a Jidori chicken from Gelson's (don't ask me what a Jidori chicken is, it just sounds fancy) and just potatoes, carrots, onions, and garlic (no root vegetables, this time). Craig said it was the best one I've ever made.

Also, I had a hankering for Amanda Hesser's Almond Cake (my favorite cake to make) and so I whipped one up, using Strauss European Greek yogurt instead of sour cream, and something about the reaction between the yogurt and the baking powder made it puff up even higher... making it super light and delectable. Naturally, I served it with the peach ice cream because I know how to live.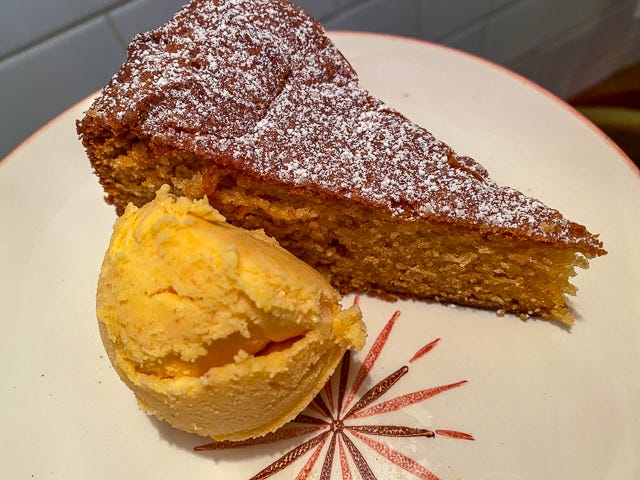 Okay, how was that for a new format? Winston, what do you think?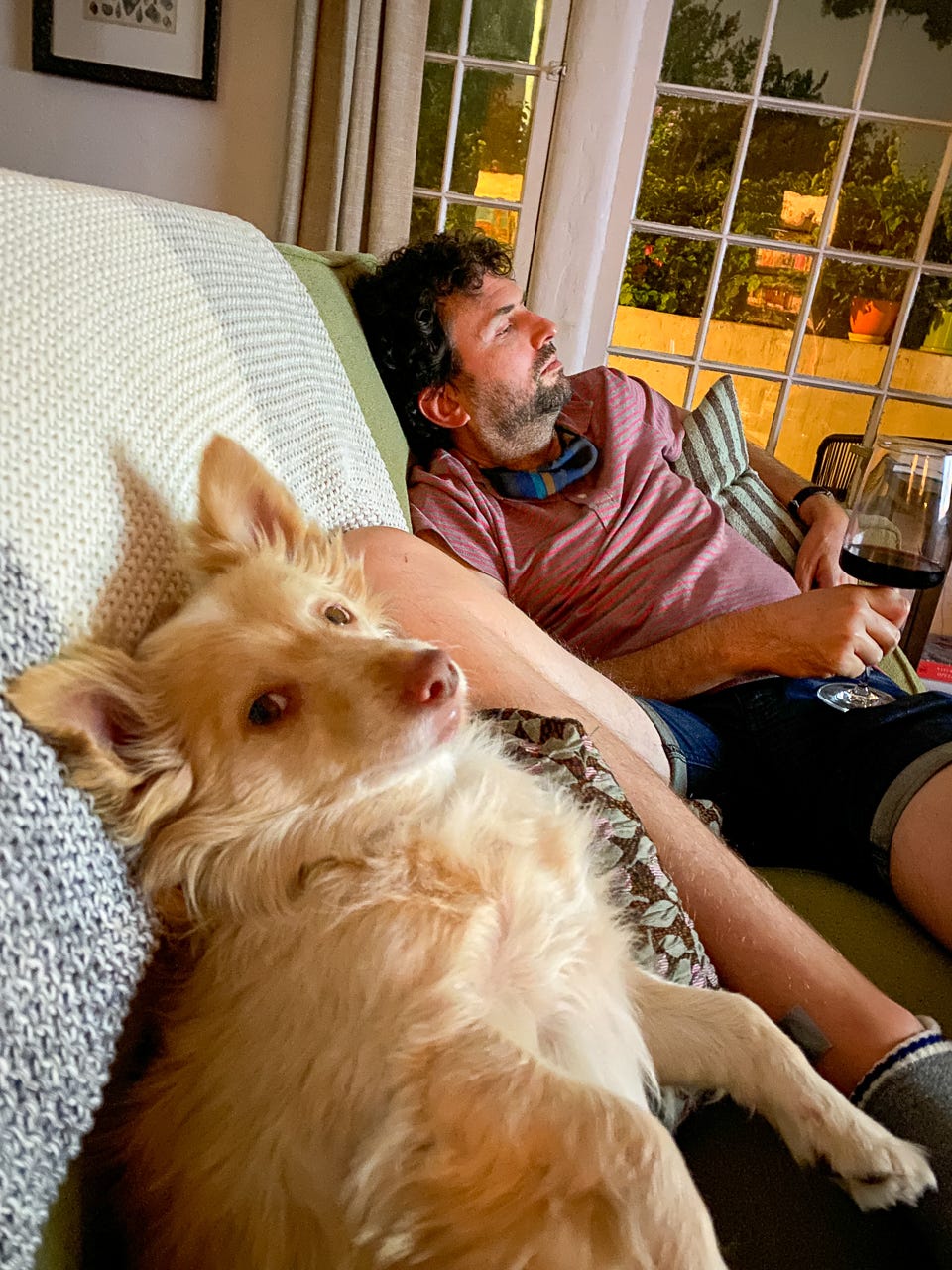 Fair enough, Winston. Fair enough.

Here's what caught my attention on the web this week:
Okay, folks, that's all for this week. We're busy watching "The Vow" on HBO Max (if you haven't started it, you're in for a super creepy experience).

Until next time!

Your friend,
Adam (The Amateur Gourmet)