This Is Not A Waldorf Salad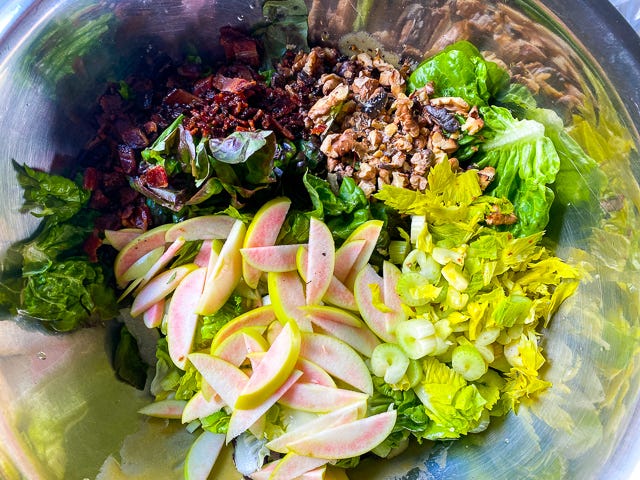 Hey everyone,

I enjoyed a very lazy weekend on the couch watching a funny mixture of high and low programming -- Selling Sunset on Netflix (horrible and addictive), The Exterminating Angel by Luis Buñuel on The Criterion Channel (challenging but amusing), The Real Housewives of New York Reunion PART THREE (did I really watch three parts of this?), and the new season of The Great British Baking Show which just started and it's already so good -- so to counteract all of that laziness, I made a healthy-ish salad.

"Ish" because it has bacon, but then it's lettuce, apples (pink ones!), celery, lettuce, and toasted walnuts with a Sherry Dijon vinaigrette. CLICK HERE to read all about my "This Is Not A Waldorf" salad.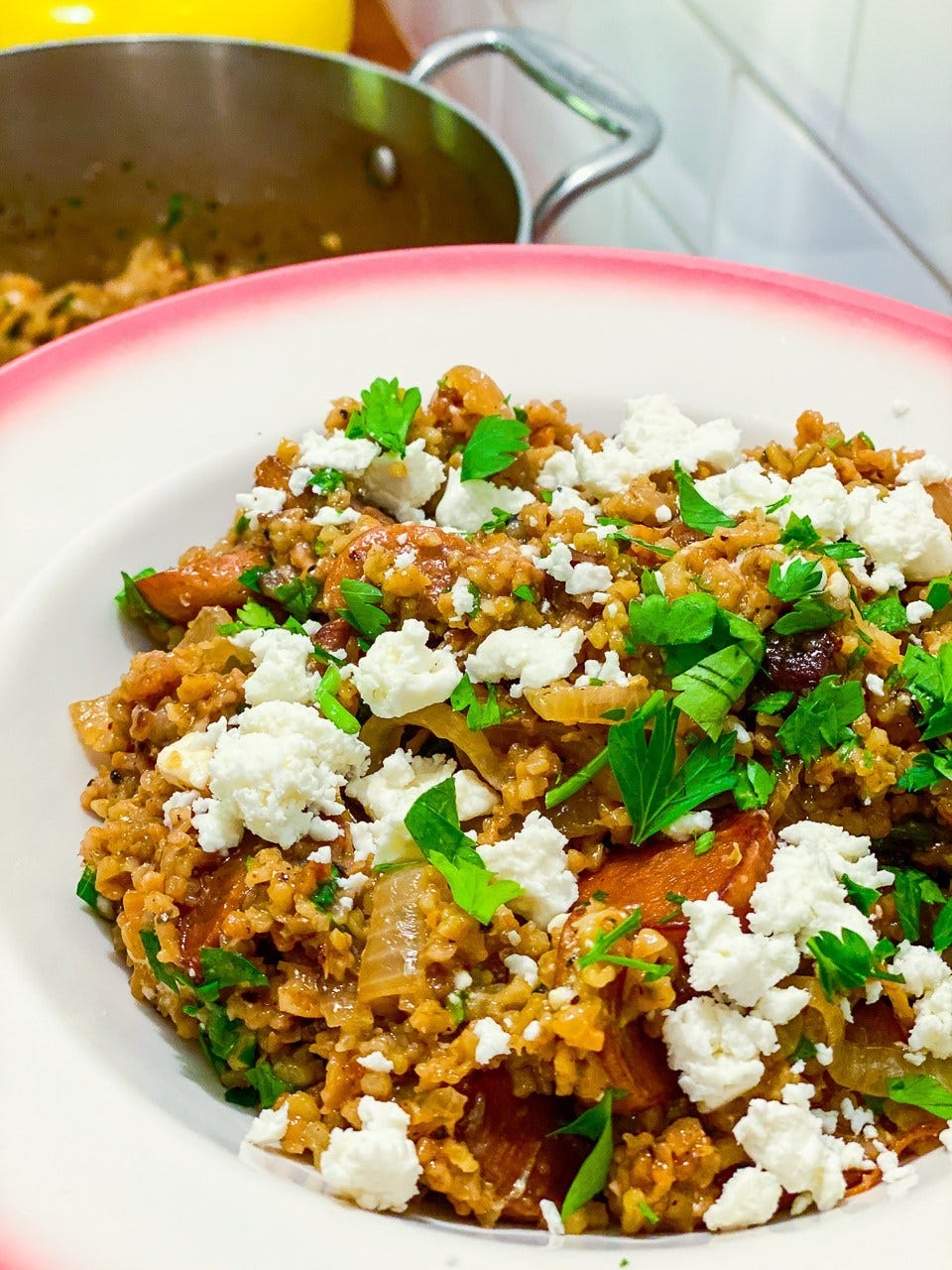 If green salads aren't your thing, maybe you'd enjoy some ancient grains?

Above you'll see my take on Ottolenghi's toasted freekeh with Balsamic mushrooms, caramelized onions, and Feta. It's a hearty, healthy-ish dinnner (again with the ish) with surprising flavors (there's Urfa chili) and all kinds of textures. Highly recommend. You can click the picture above or HERE to go to the post.

On Friday night, LA Times food editor Ben Mims made dinner for us (!) and he and his partner J came to our porch where we socially distanced and enjoyed his cider-braised chicken thighs with apples (from the Prune cookbook, apparently), a green salad, and his delectable take on Marion Burros' famous plum torte.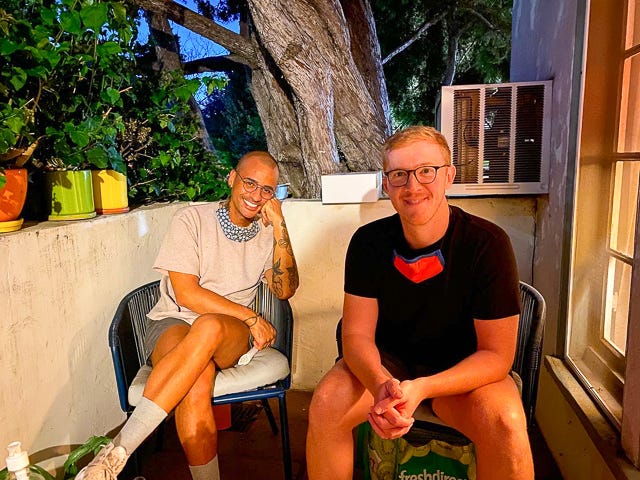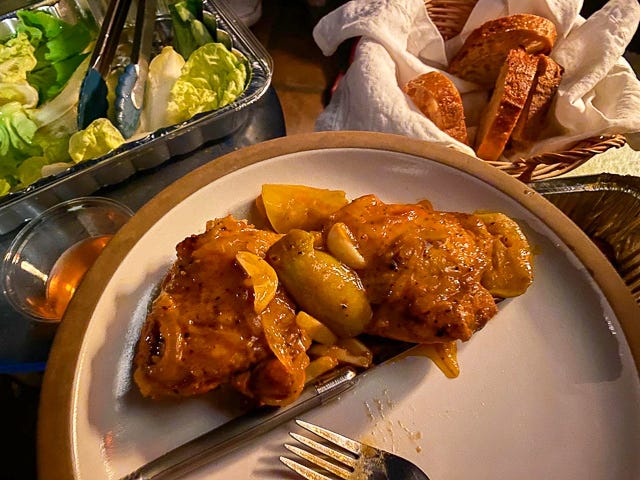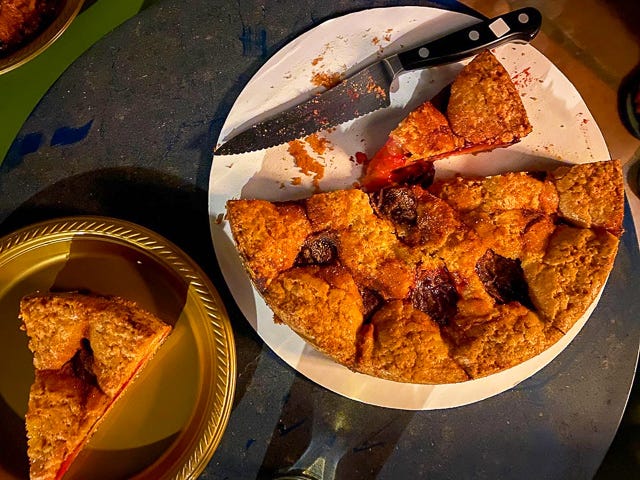 The thing that surprised me the most was the plum cake, which I've made many times before, but Ben's was so much better. After some careful interrogation, I learned that he uses more salt and Strauss European-style butter. The extra salt really does make a difference.

On Saturday night, we ordered the pizza dinner from Antico in L.A. which comes with a gigantic focaccia-style pepperoni pizza, a bottle of Lambrusco, a Caesar salad...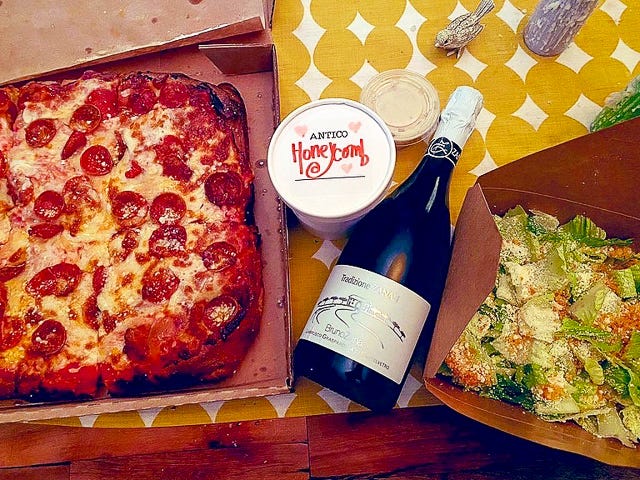 ...and the most insanely delicious honeycomb ice cream. As someone who makes a lot of ice cream, I don't understand how they make ice cream this good.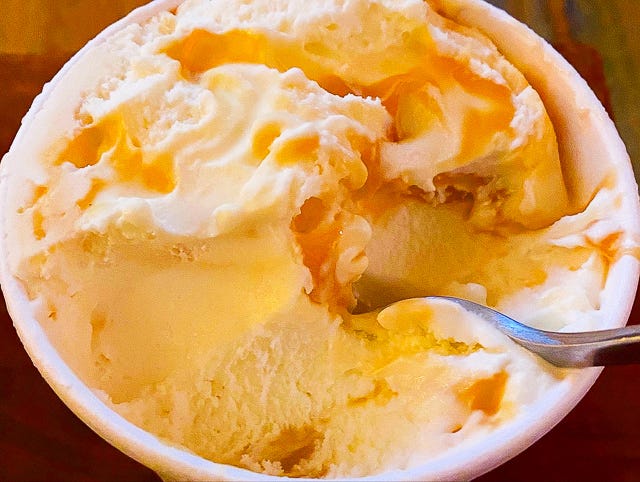 On a walk with Winston, we saw an exploding pomegranate hanging from a tree, which I thought I'd show you here!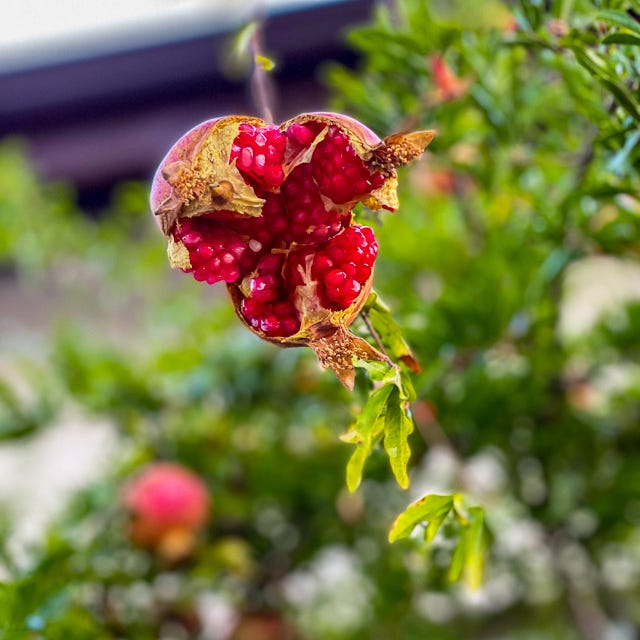 Now for some links to things I enjoyed on the interwebs this week:
Ok, that's all for this week!

Until next time....

Your friend,
Adam (The Amateur Gourmet)