Five Weeknight Dinners 🍽︎ 🍽︎ 🍽︎ 🍽︎ 🍽︎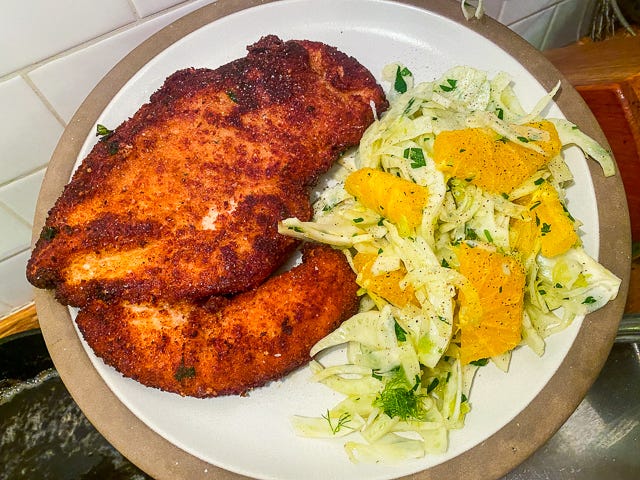 Hey pals,

This past week I cooked up a storm. Craig started work directing for TV again and I made a nice meal each night he came home; meals that included the chicken cutlet you see above, eggplant Parmesan, roasted sausages with potatoes and onions...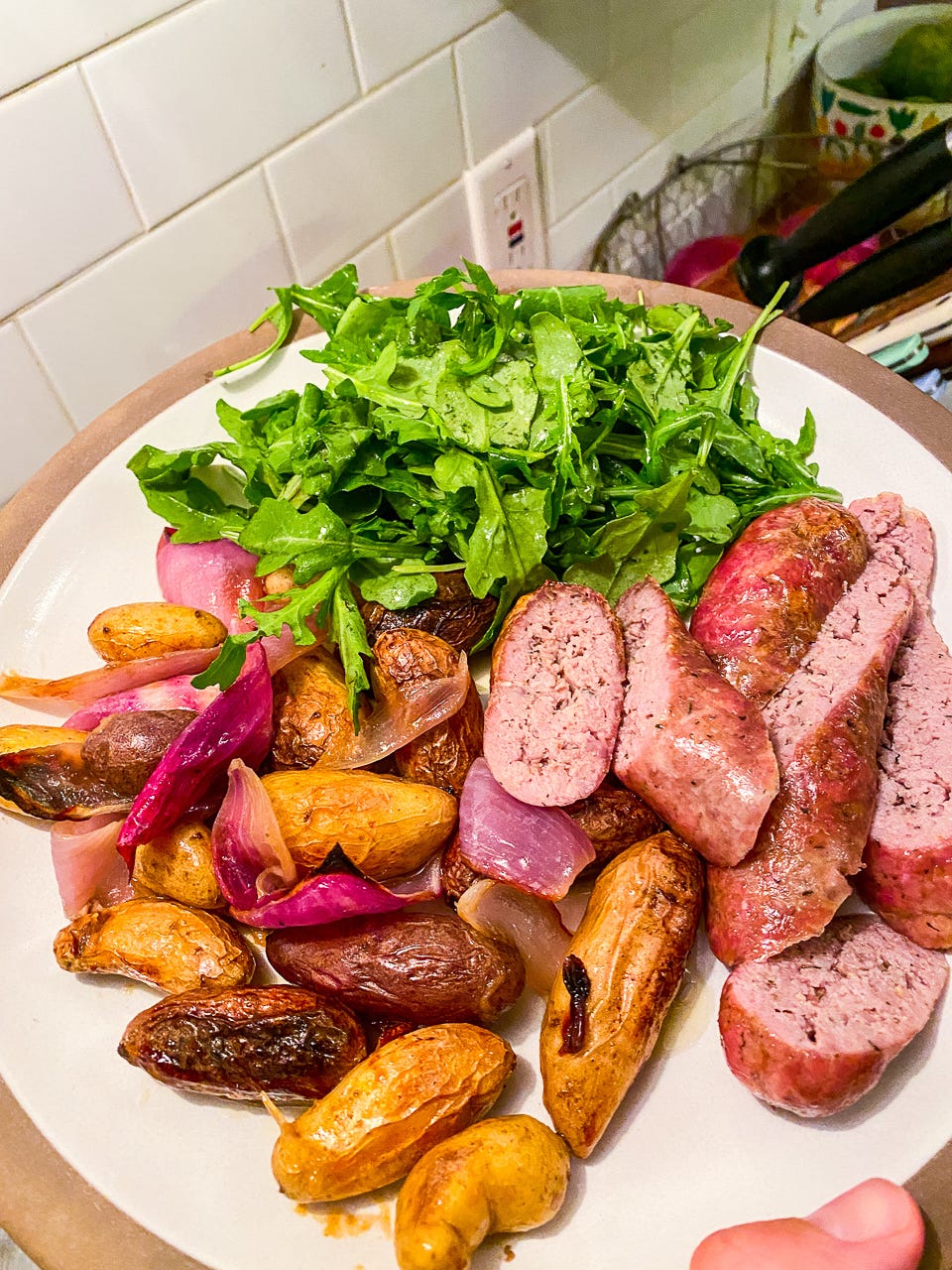 ...pasta with arugula pesto and roasted cauliflower, and then pesto chicken thighs using that leftover pesto.

CLICK HERE to read all about it! Hopefully you'll be inspired to make at least one of the meals.

Last week, after the debates, I wrote a post called Oatmeal Raisin Cookies That Will Keep You Sane.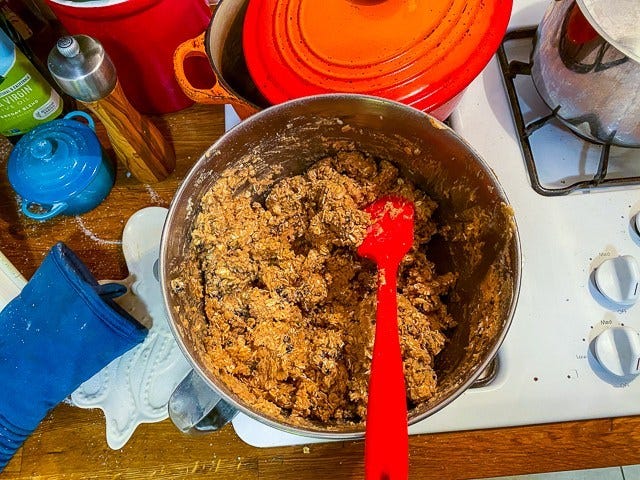 The recipe was from the LA Times article about Zooie's Cookies in Cheviot Hills and the cookies are dreamy; big mounds that get crisp on the outside and stay super soft in the middle. I posted the recipe to distract from the insanity of the debates; little did I know about the insanity to come.

So if you're having trouble staying focused or rational in these troubling times, CLICK HERE for the recipe. They truly are wonderful cookies.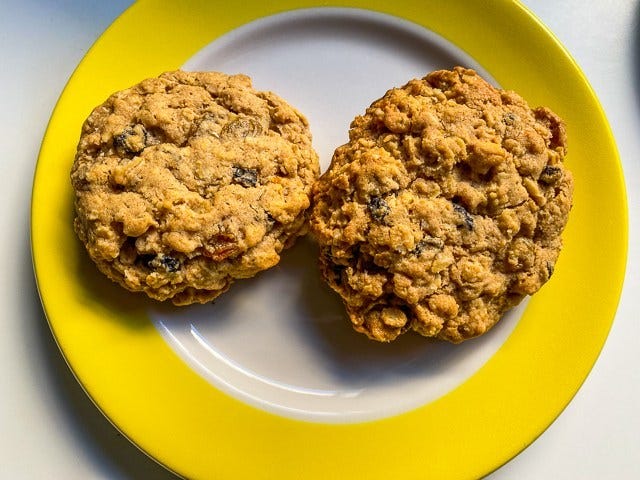 On Friday, I started up my Instagram Lives again -- I'll be doing one with rotating guests every Friday at 2 PM PST -- and my first guest, this time around, was Nik Sharma, author of one of the New York Times' Best Fall Cookbooks 2020, The Flavor Equation. If you missed my talk with him, you can watch the whole thing here.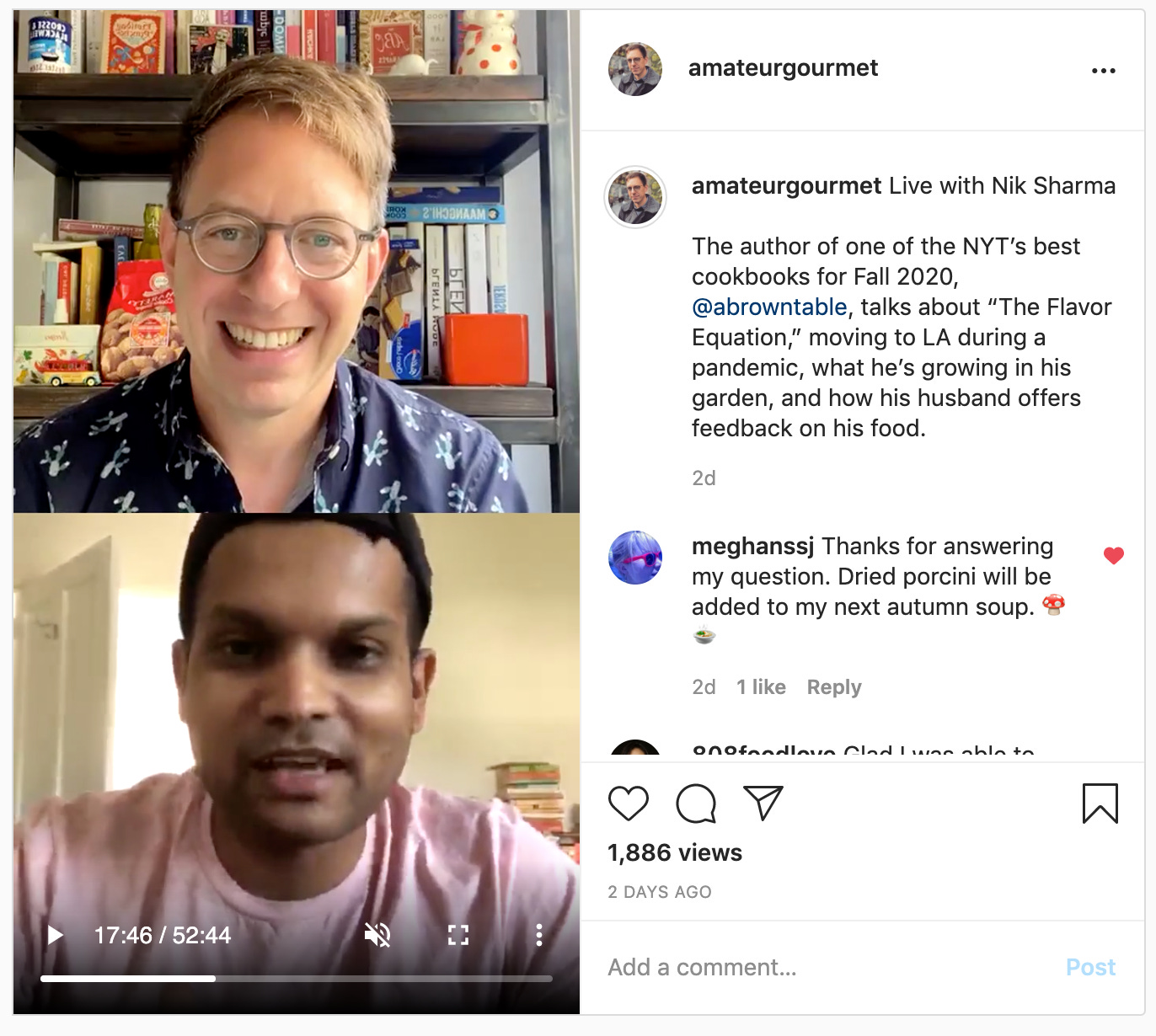 And if you want to join in for the next one, where you get to ask questions, my guest this Friday will be Edd Kimber, the winner of the very first Great British Bake-Off and author of the new cookbook, One Tin Bakes. Be sure to follow me on Instagram and be there Friday 10/9 at 2 PST to join the fun.

When I talked to Nik, we mentioned going to the Hollywood Farmer's Market on Sunday with our mutual LA food friend Ben Mims. So, sure enough, we made it happen yesterday: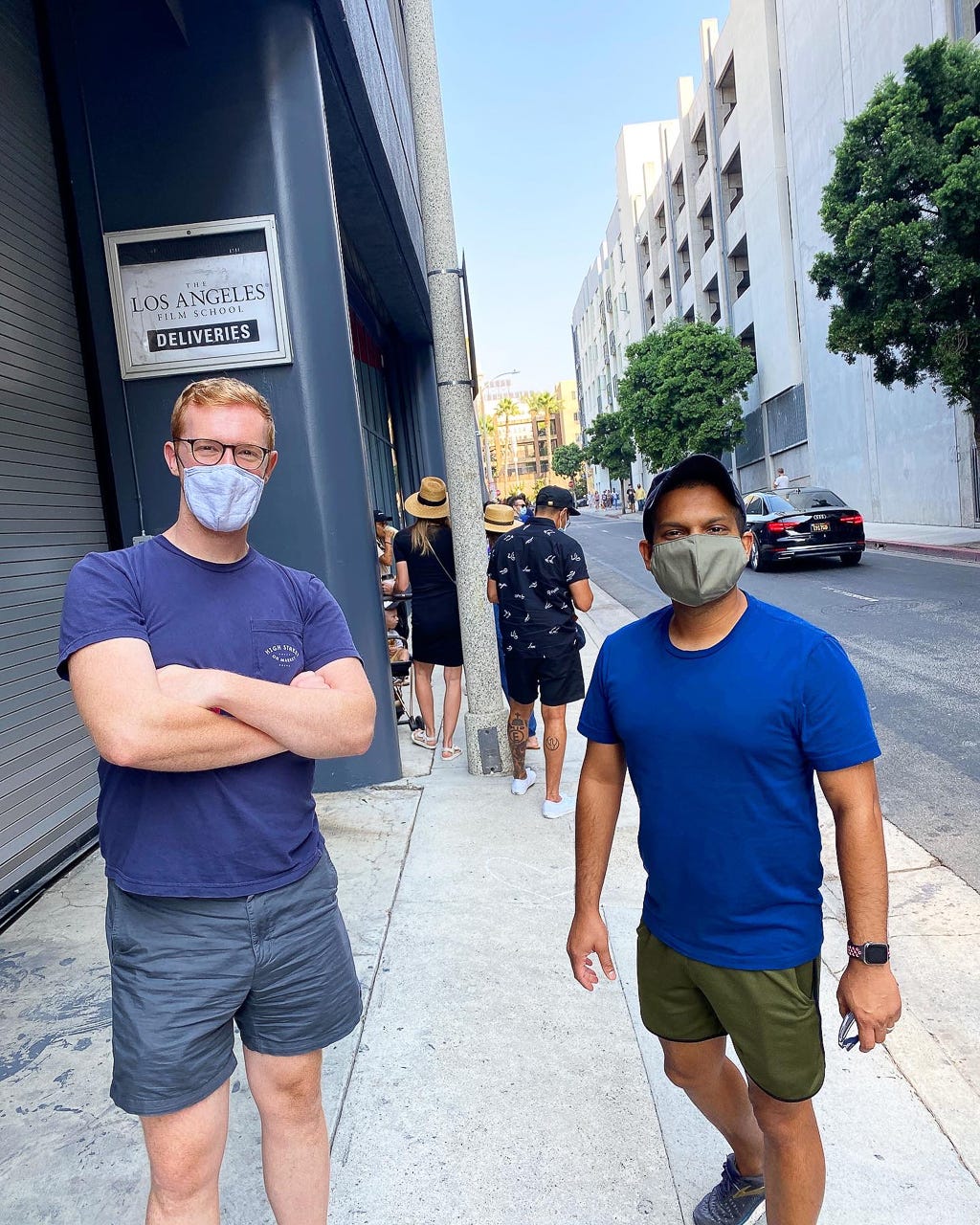 The market was well organized for Covid. We waited in line, socially distanced, and then did our shopping. Both Ben and Nik have recipes for passionfruit (Ben has his sorbet, Nik has his curd), so of course I had to buy a few.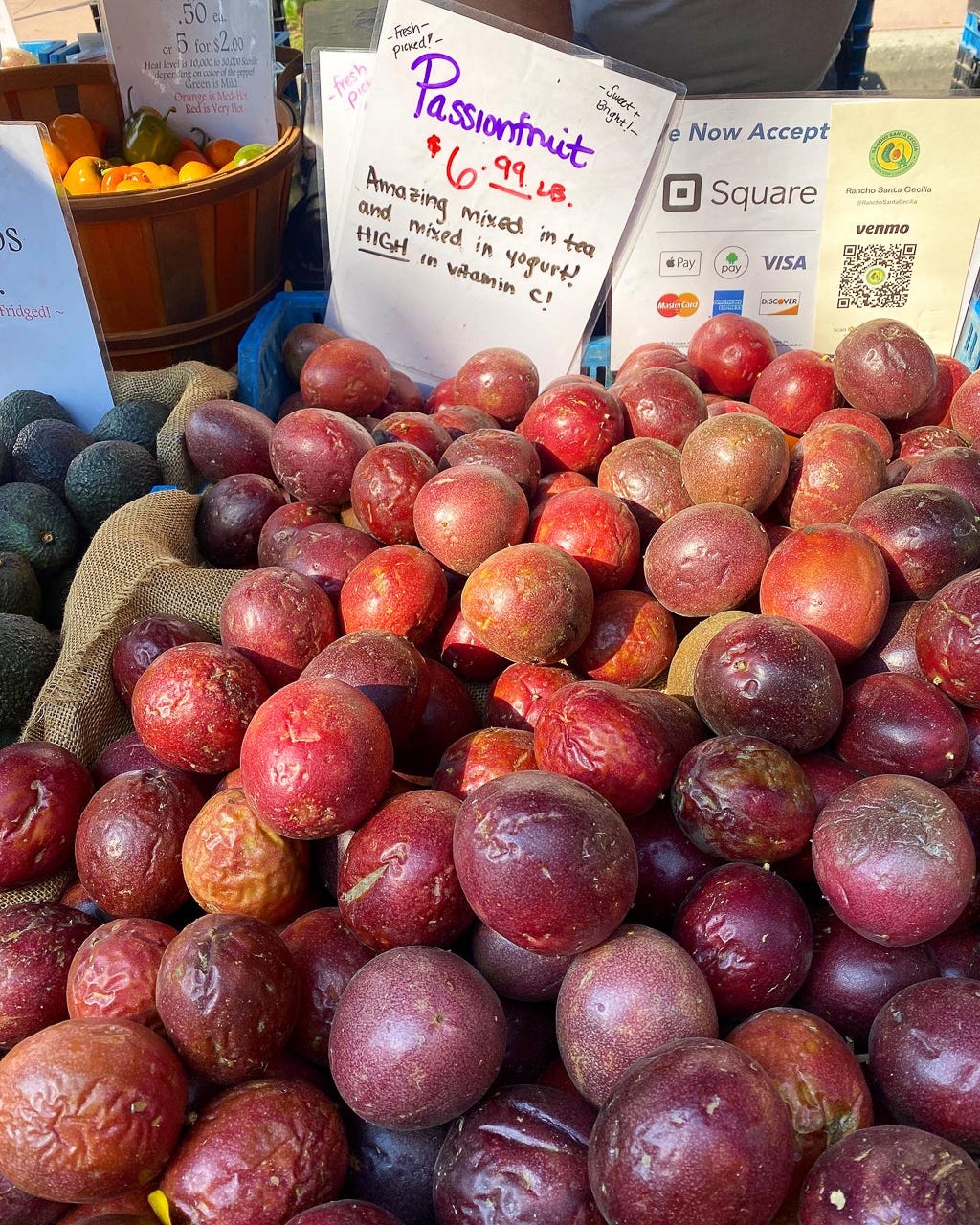 Also bought some squash, which featured prominently in last night's dinner (I'll blog it later this week).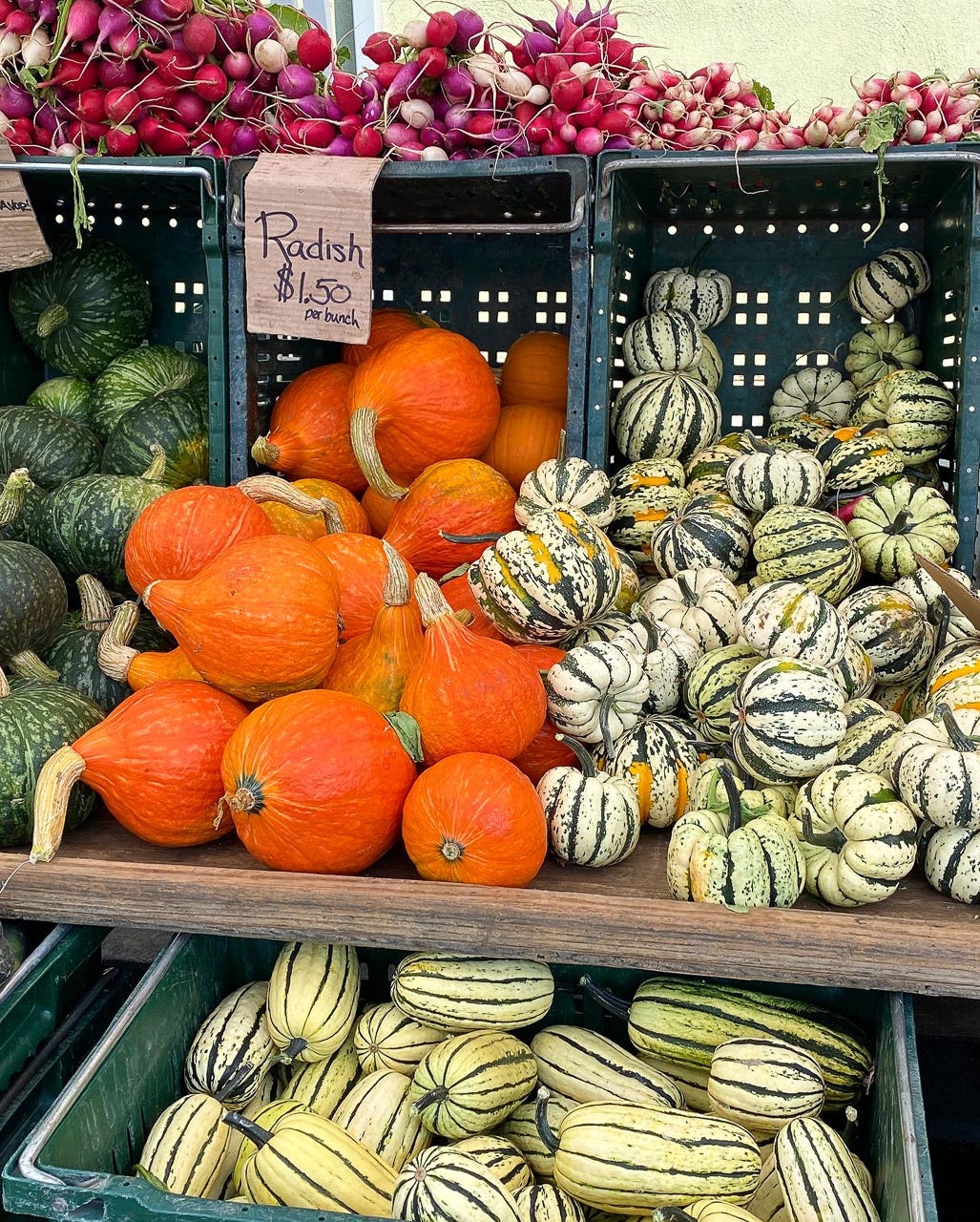 These eggs caused a scandal on Instagram when people saw the price; I thought they were pretty (though I didn't buy them).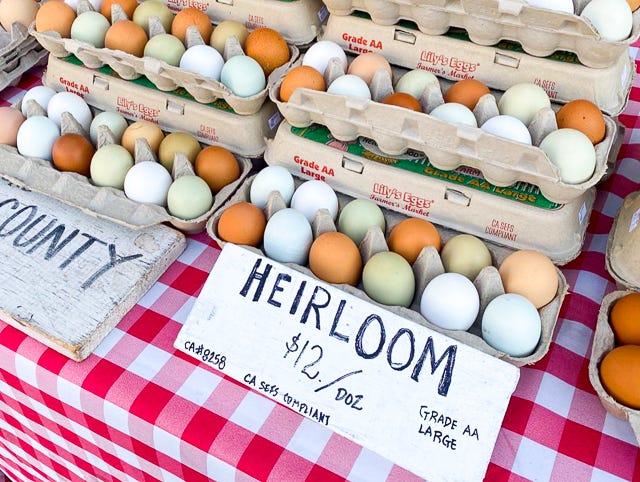 Okay, now it's time for links!

Here's what caught my attention on the web this week:
That's all for this week folks!

Until next time....

Your friend,
Adam (The Amateur Gourmet)