Toasted Coconut Chocolate Chip Cookies 🍪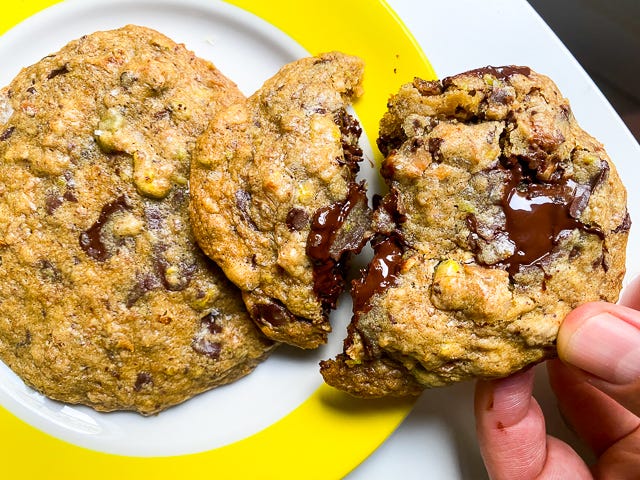 Hey everyone,

I'm excited to share with you these chocolate chip cookies that I just made from Samantha Seneviratne's cookbook, Sugar and Spice. They're super unique cookies in that you make them with coconut oil instead of butter (!!!, I know but it works). You do it all with a wooden spoon instead of a mixer (so great if you want a recipe to make with the grandkids, assuming you have grandkids.) And they have -- get this -- toasted coconut and pistachios.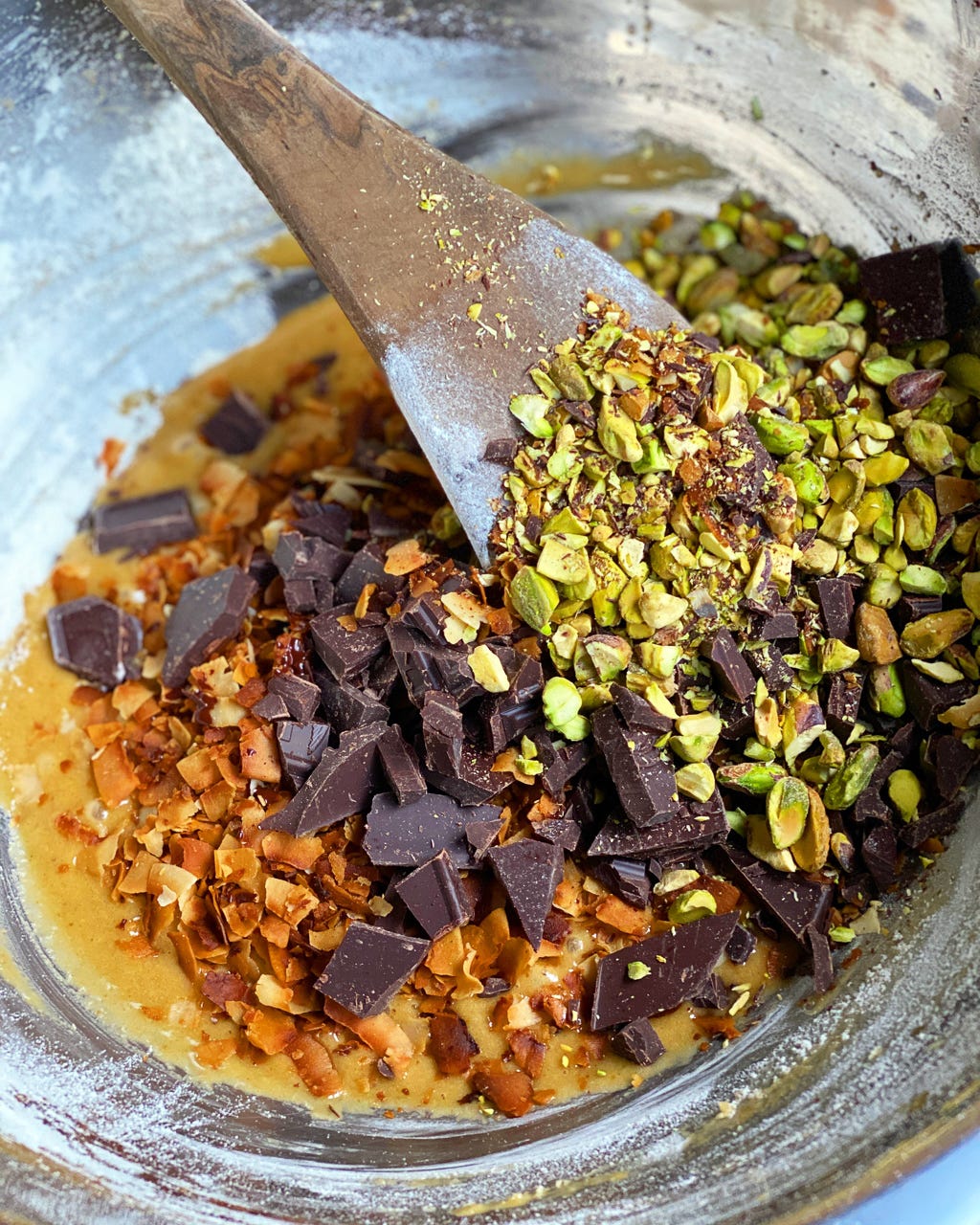 CLICK HERE for the recipe. You won't regret it!

Otherwise, two savory recipes for you. The first is a new favorite that I make whenever I'm craving pasta and I've already had pasta twice in a given week. Then I make Braised Sausages in Tomato Sauce Over Polenta.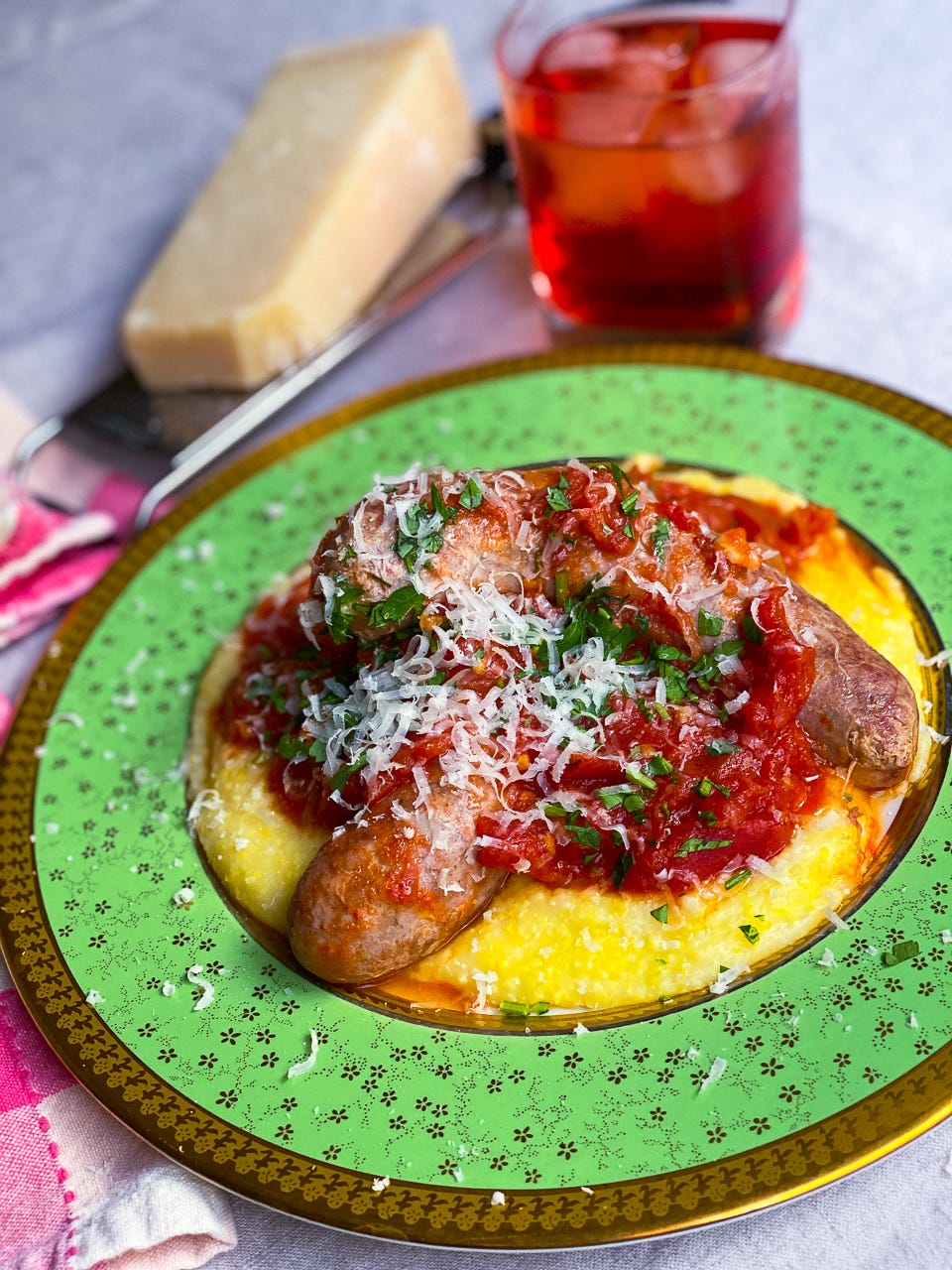 It may look complex, but you really just brown sausages in a pan, make tomato sauce in the same pan, and finish cooking the sausages in that sauce (it takes like 30 minutes total).

Meanwhile, you make polenta the way that I like to make polenta. It's the slow way.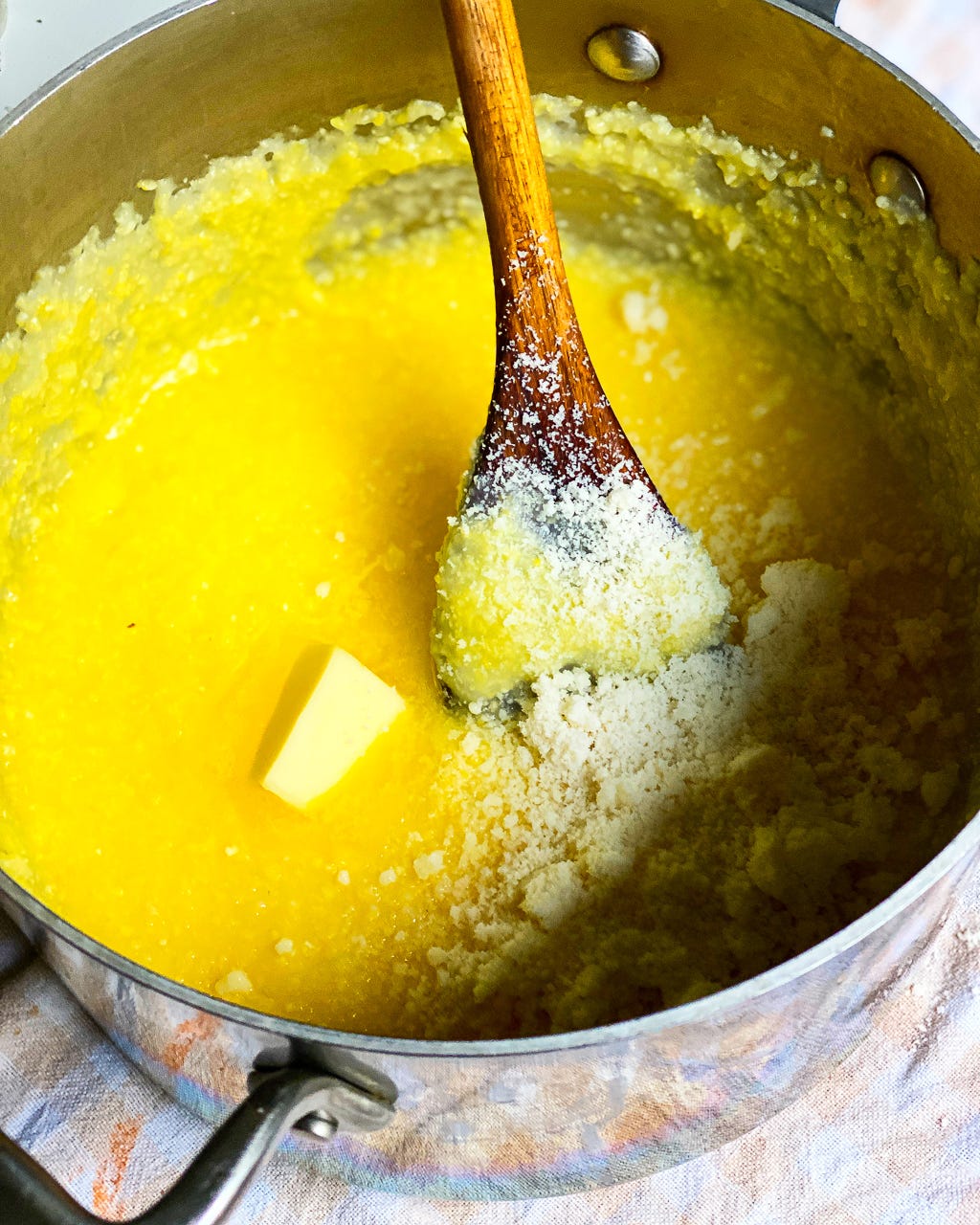 CLICK HERE for the recipe and techniques. I have a feeling it'll be your new weeknight staple.

Finally, in new recipe news, I made TOAST FOR DINNER two nights in a row last week.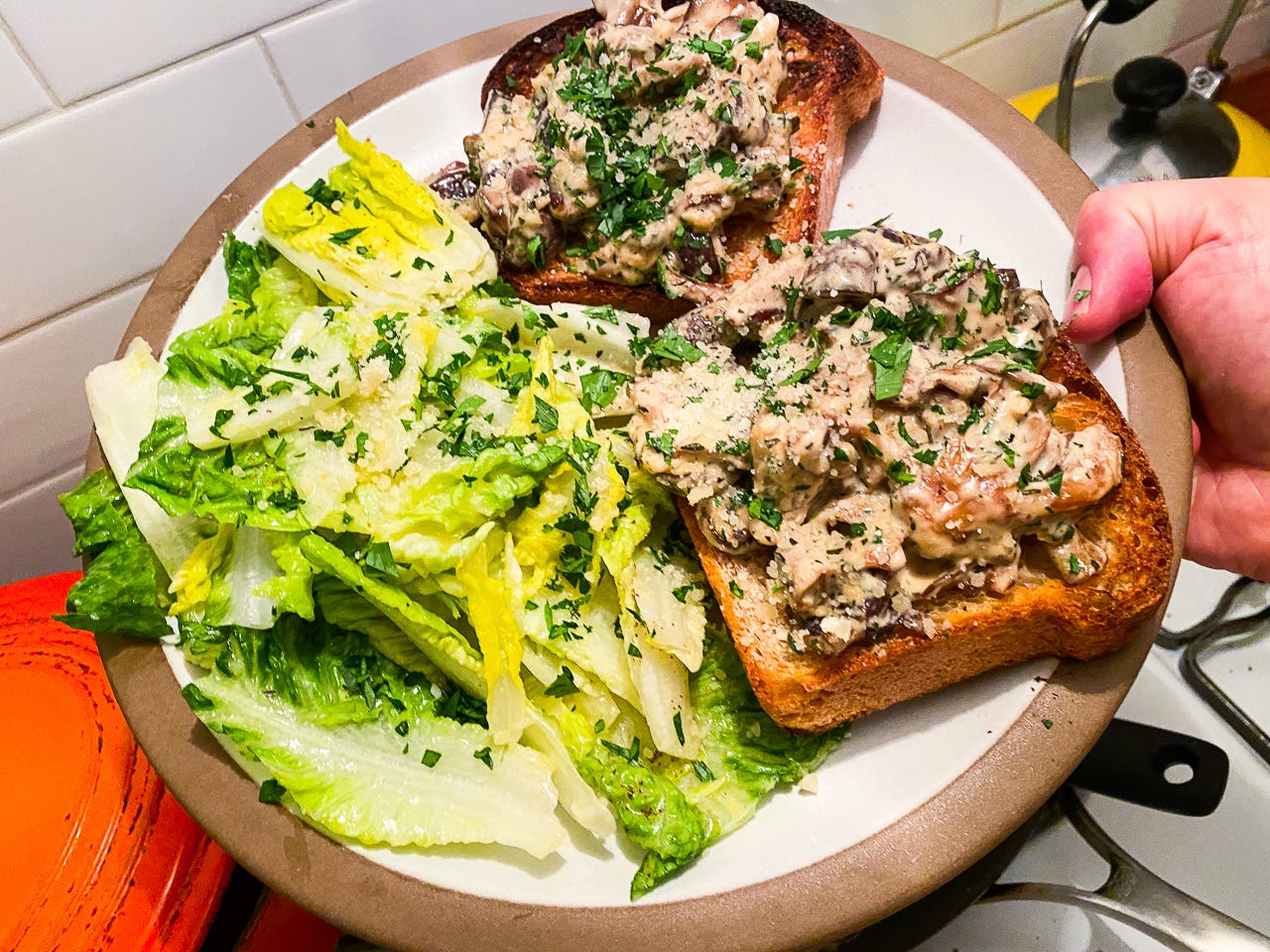 The first night was creamed mushrooms on toast with a little gem salad; all of the ingredients (including the bread) came from the Hollywood farmer's market, which I went to the day before.

On Tuesday night, I made baba ganoush toast with Scarlett runner beans on the side. You have to see the beans before I cooked them; they were gorgeous!




Here's the finished dish, a vegetarian dinner that didn't feel like a vegetarian dinner.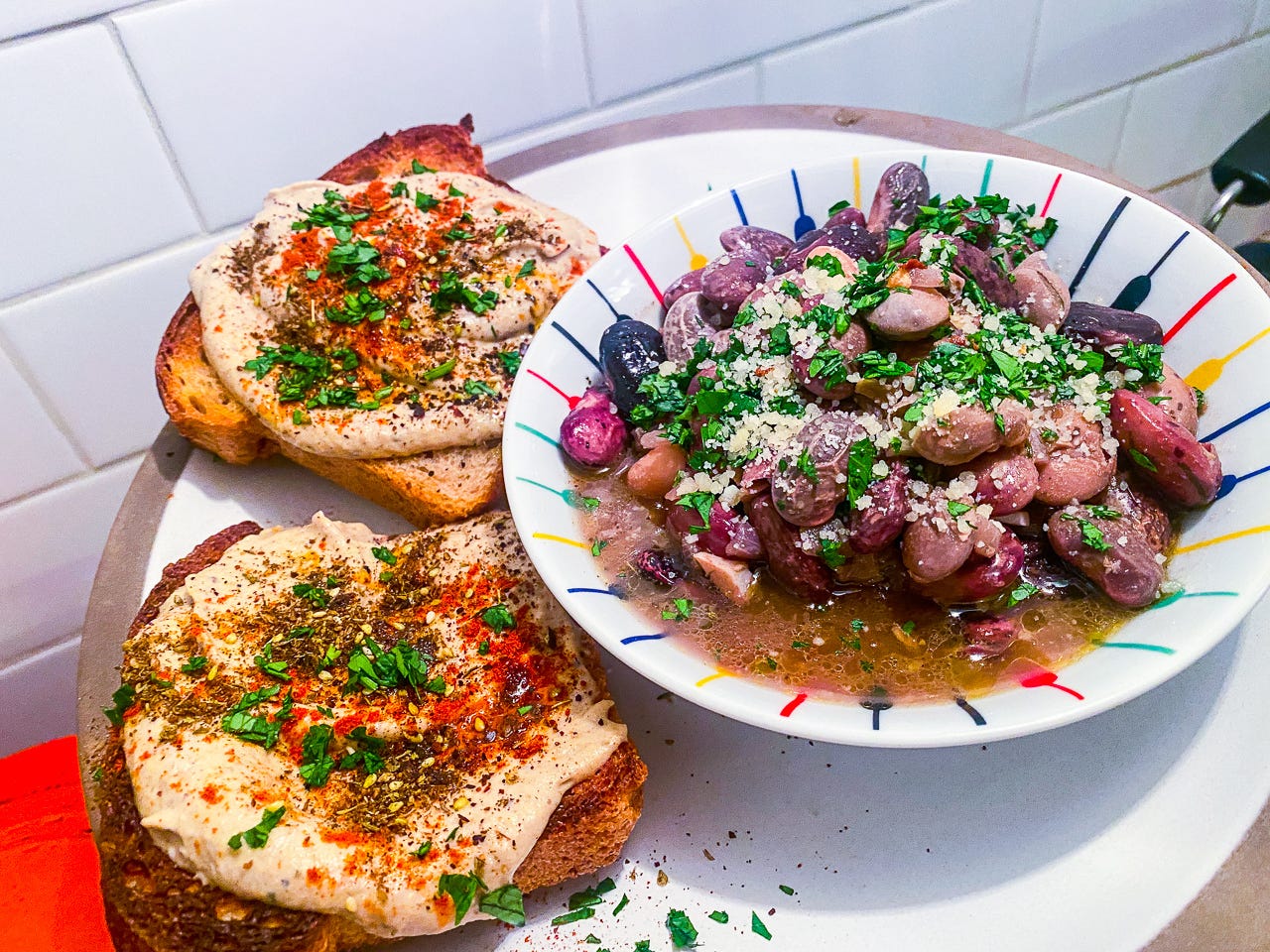 CLICK HERE to learn how to make it.

On my Instagram Live on Friday, I hosted baker extraordinaire Nicole Rucker, author of the James Beard Award nominated cookbook Dappled and chef owner of Fat & Flour in the Grand Central Market.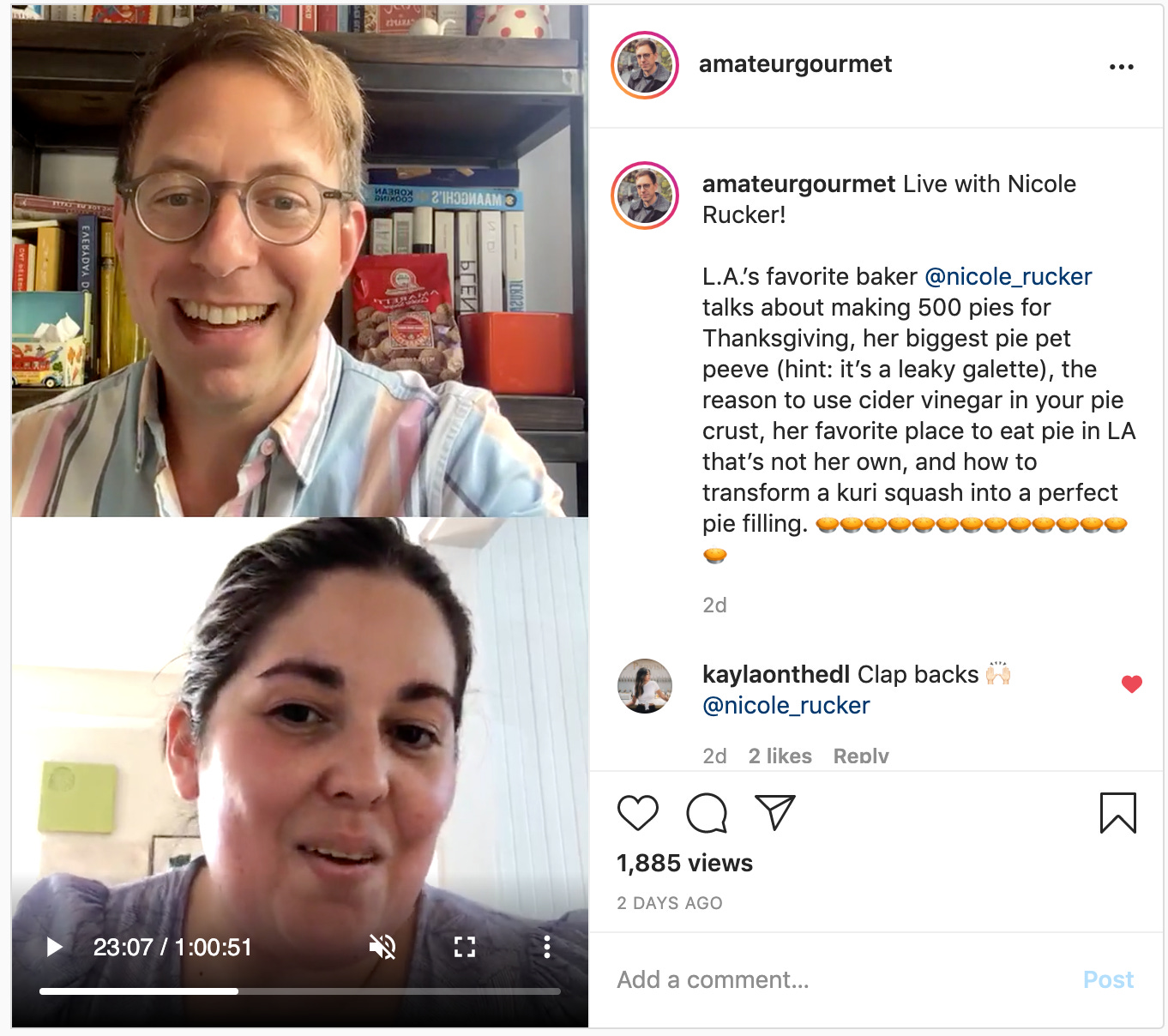 We had such a fun chat and you can watch the whole thing on my IGTV. Still can't believe she's anti-pecan pie!

Coming this Friday: I'm talking to San Francisco Chronicle food critic Soleil Ho. Follow me on Instagram, you won't want to miss it this Friday at 2 PM PST.

In other cooking news, I froze some ricotta pancakes the last time that I made them and yesterday I popped them on to a cookie sheet, straight from the freezer...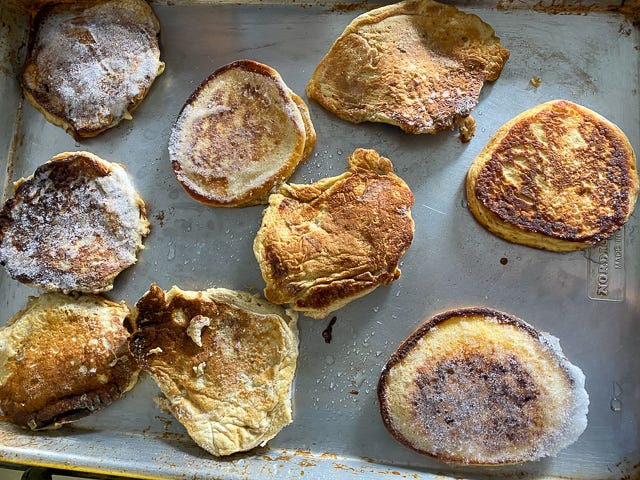 Those went into a 350 oven and about 15 minutes later, they were ready to eat. I topped them with berries and the last of my maple syrup.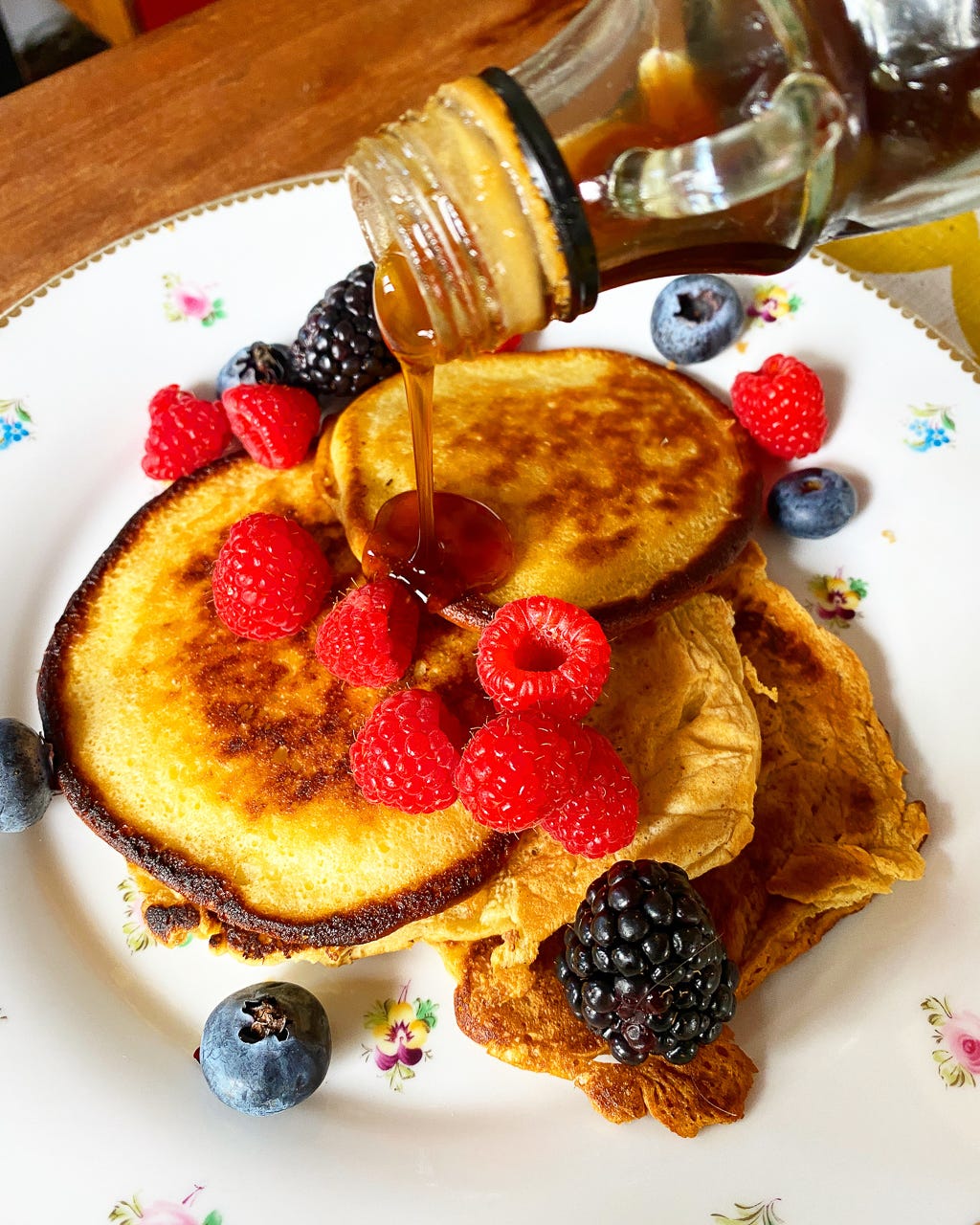 Last night, I roasted a chicken, using vegetables that I bought at the farmer's market.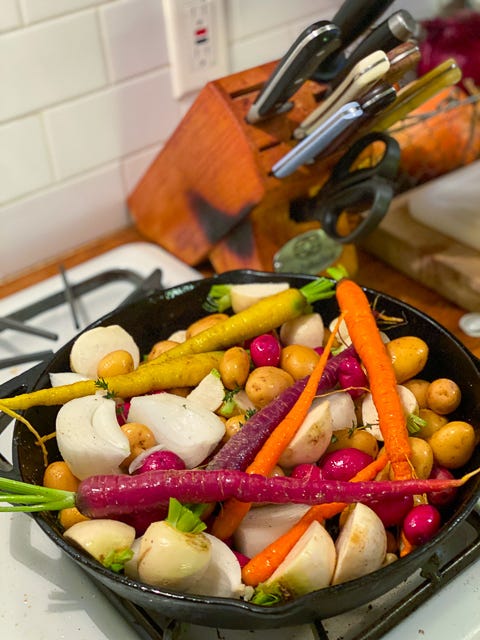 The chicken went on top -- see my Roast Chicken Secrets Revealed for the technique -- and this was our dinner, a very tasty Sunday night feast.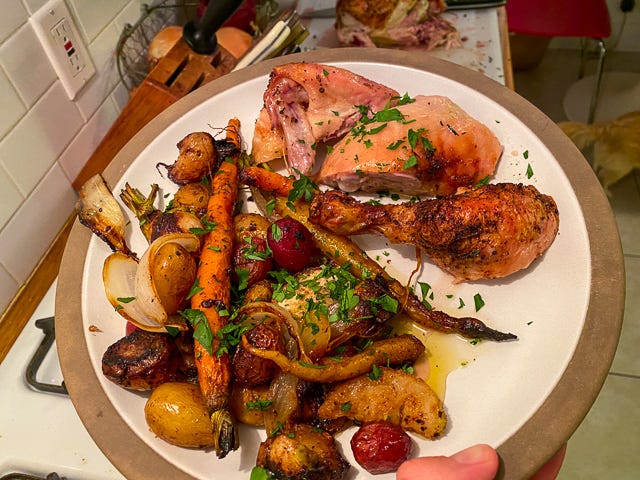 Here are some links that caught my attention this week:
Okay, folks, that's all for this week!

Until next time....

Your friend,
Adam (The Amateur Gourmet)