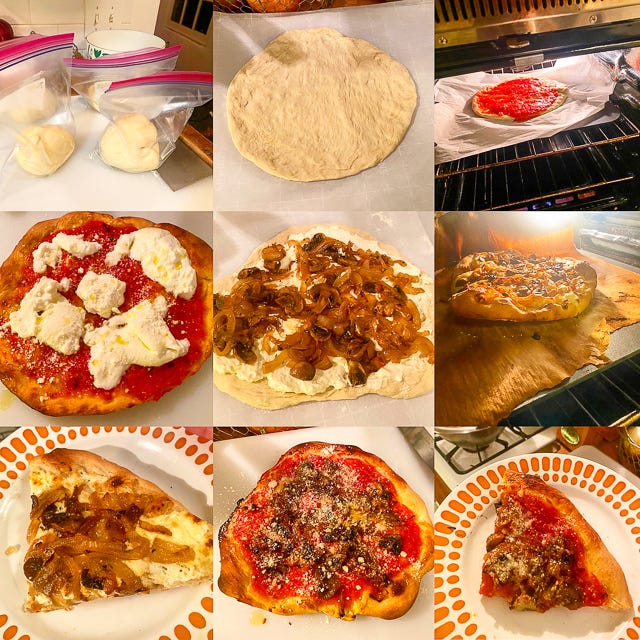 Hey friends,

I finally cracked the code!

For years, I resisted making pizza at home because I thought it was impossible to really pull off a respectable pizza. But a combination of factors -- a baking steel that my friend Ben gave me, a really easy recipe by David Tanis -- yielded pizza so good, I think we're done getting pizza delivered (goodbye Triple Beam, we'll miss you Hail Mary).

CLICK HERE to read all about it and let me know if you give it a try!

After last week's Great British Baking Show, where the contestants really struggled to make brownies, I felt myself having a hankering for one. So I turned to an old favorite recipe...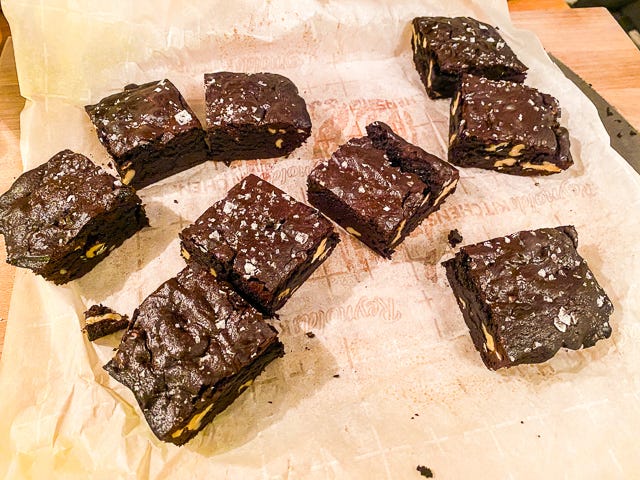 ... yup: Alice Medrich's, aka The Best Brownies of Your Life.

What makes them so good? You bloom cocoa powder (I highly recommend using Valhrona here) with butter in a double boiler, add your sugar and eggs when it cools a bit, and finally the tiniest bit of flour, stirring it in 40 times.

The resulting brownie? The stuff dreams are made of.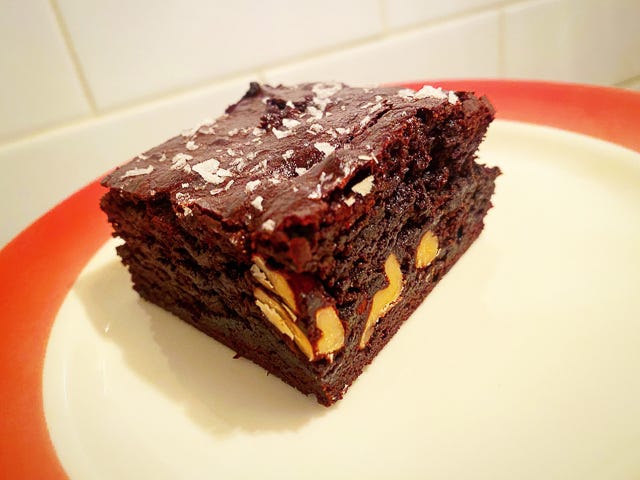 If only The Great British Baking Show contestants had this recipe, they would've sailed through that round. CLICK HERE to try it yourselves.

On Friday, SF Chronicle food critic Soleil Ho joined me on my Instagram Live for an hour and talked all about reviewing restaurants during a pandemic, how she got her start as a food writer, and what she likes to cook at home. How did she maintain her anonymity while talking to me? Behold!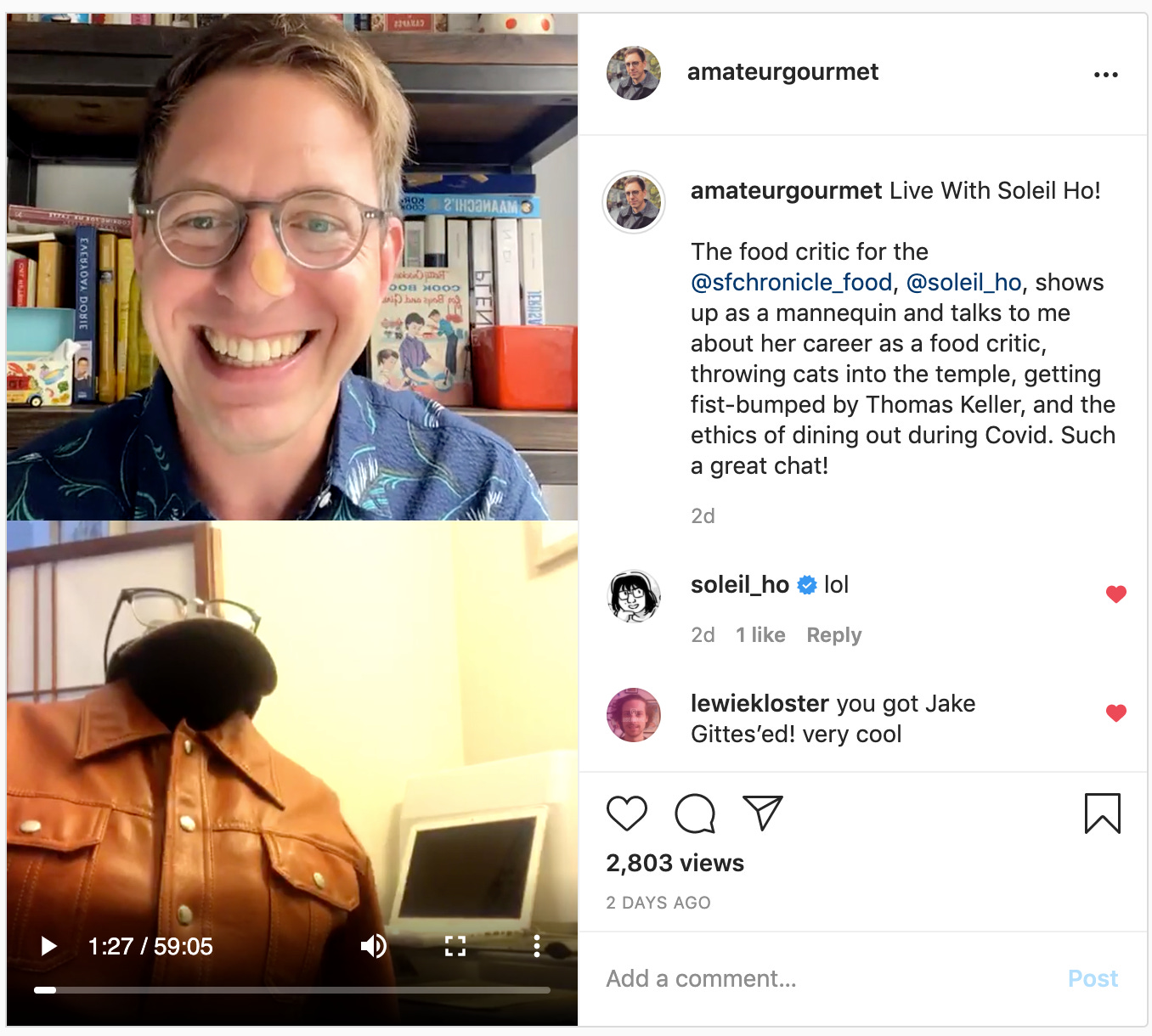 CLICK HERE to watch the interview (sorry for the Band Aid on my nose; I went to the dermatologist that morning and the doctor sliced something off my face!).

Be sure to follow me for my next Instagram Live, this Friday, with the author of the upcoming cookbook Jew-Ish, Jake Cohen.

In other news, Craig and I submitted our ballots this weekend and Winston came along for the journey. I hope all of you vote in this election... it's quite an important one!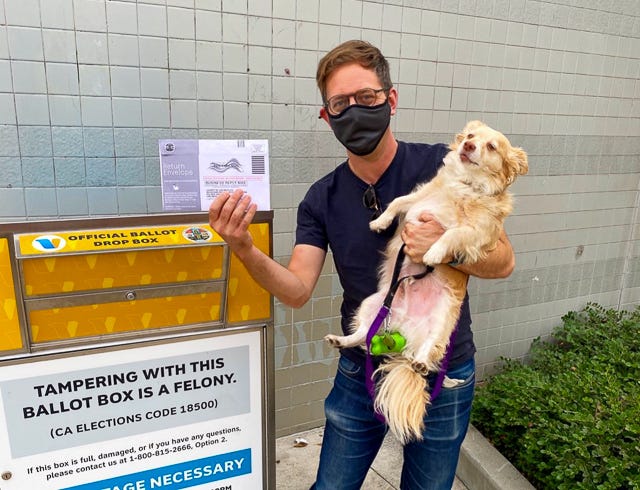 Now for the things that caught my attention on the web this week:
Okay, that's all for this week folks!

Until next time....

Your friend,
Adam (The Amateur Gourmet)