Delicata Squash and Mushroom Risotto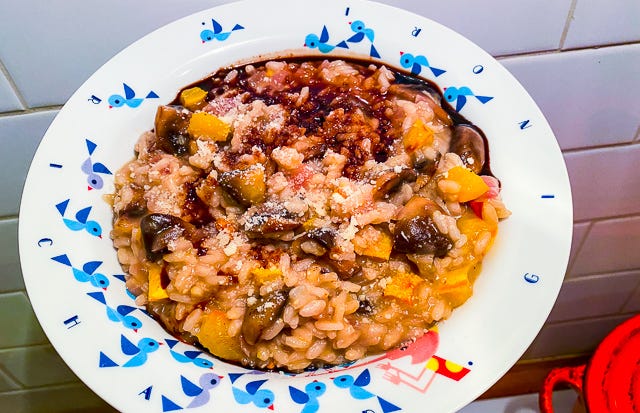 Hey gang,

Phew, what a week!

We spent it in Santa Barbara with some close friends and boy was it stressful going from Tuesday night into Wednesday then Wednesday night into Thursday without knowing what was happening. Waking up on Saturday morning with a new president was such a relief, I think I'm still in shock.

I got back from Santa Barbara last night and, eager to cook something cozy for myself, I cooked up the risotto you see above with a Delicata squash, some button mushrooms, and Carnaroli rice. I made the whole thing with just water (didn't have any chicken stock) and it was delish. CLICK HERE for the recipe.

While in Santa Barbara, my friend Ryan finally took me to Julia Child's favorite Mexican restaurant, La Super-Rica.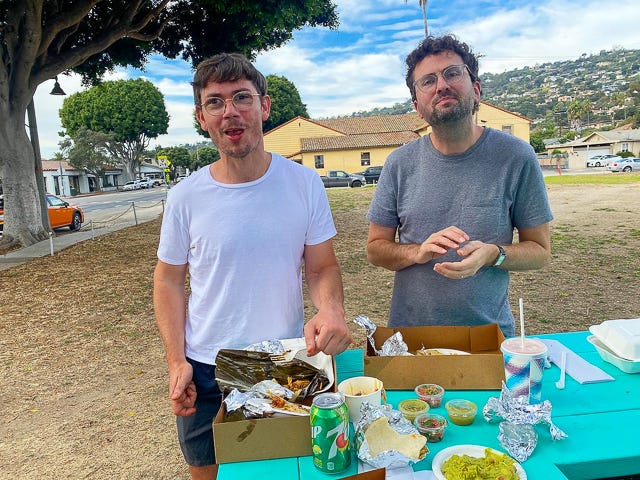 We loved our meal there so much; the tortillas were maybe the best I've ever had. CLICK HERE to read all about it and to see the Lomito that will haunt my dreams (in a good way).

While in SB, I did some cooking in our AirBnB kitchen. One night, I whipped up grilled cheese and tomato soup. I'll tell you about my grilled cheese someday (it's inspired by Nancy Silverton's recipe, which has grainy mustard and caramelized onions). The tomato soup was Ina Garten's recipe, minus the grilled cheese croutons.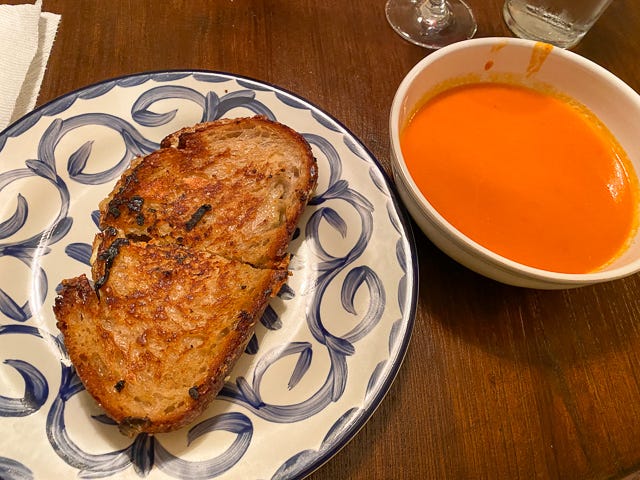 I also made cacio e pepe with rigatoni instead of spaghetti, using this old recipe from my archives. It's one of my favorites.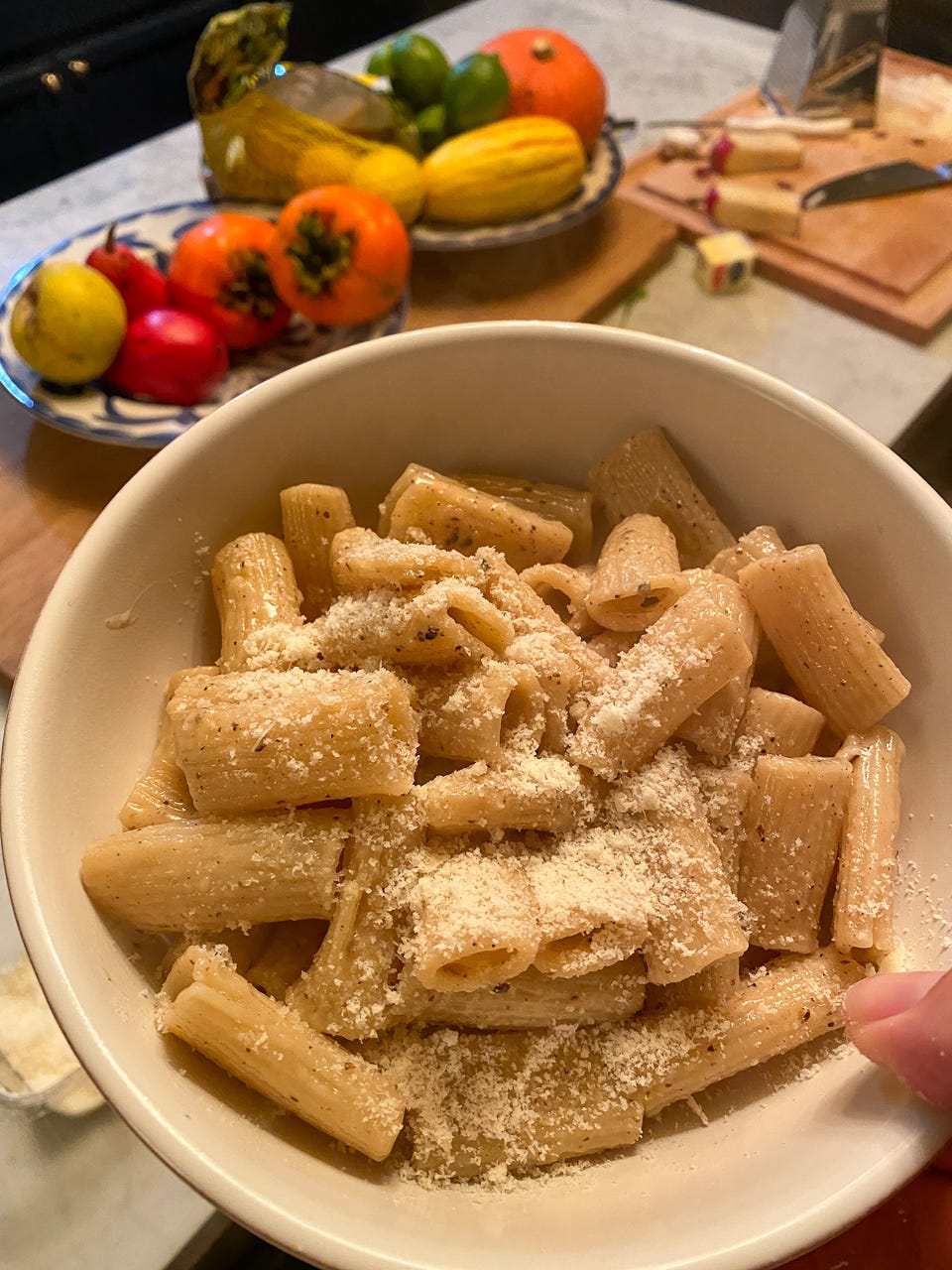 Winston was with us on the trip and on Wednesday he got a rash that he wouldn't stop licking. By Friday it was bright red and he threw up from licking it so much, so the vet prescribed an itch spray and a conehead for him which he has to wear until the rash goes away. Poor Winston!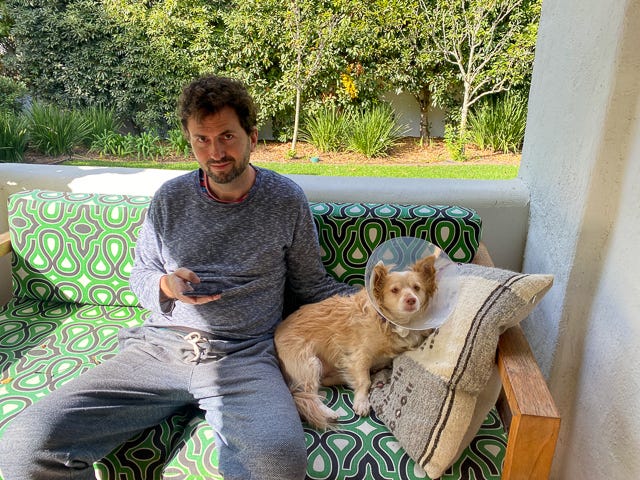 Don't worry, he's getting lots of roasted turkey and kisses from his dads.

Here's what caught my attention on the web this week:
Okay, that's all for this week, folks!

If you're not following me on Instagram, be sure to do so ASAP. I'll be going live again this Friday at 2 PST with one of the most accomplished figures in the food world. She worked with Julia Child and has published over ten cookbooks and won six James Beard Awards. Okay, I can't keep a secret: it's Dorie Greenspsan!

See you on Friday....

A bientot,
Adam (The Amateur Gourmet)