The Only Grilled Cheese That Matters.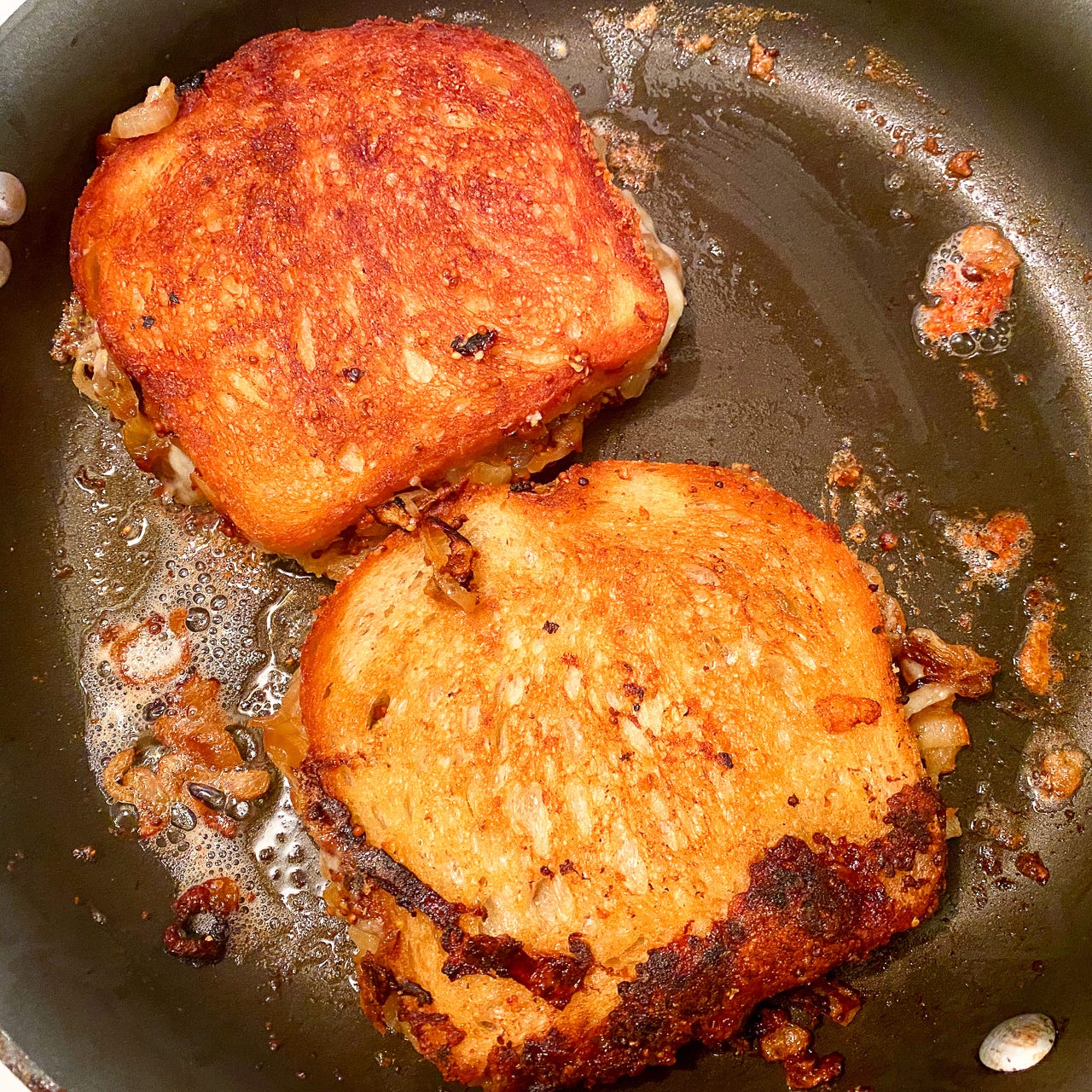 Hello friends,

I have a grilled cheese recipe that's pretty bonkers, a riff on Nancy Silverton's signature version with grainy mustard, except mine has caramelized onions instead of marinated onions and sharp white cheddar instead of Gruyere.

CLICK HERE for the recipe. You won't believe how good it is.

When we got back from Santa Barbara, I had a few sticky, ripe persimmons that I picked off of a tree. So I made James Beard's famous persimmon bread.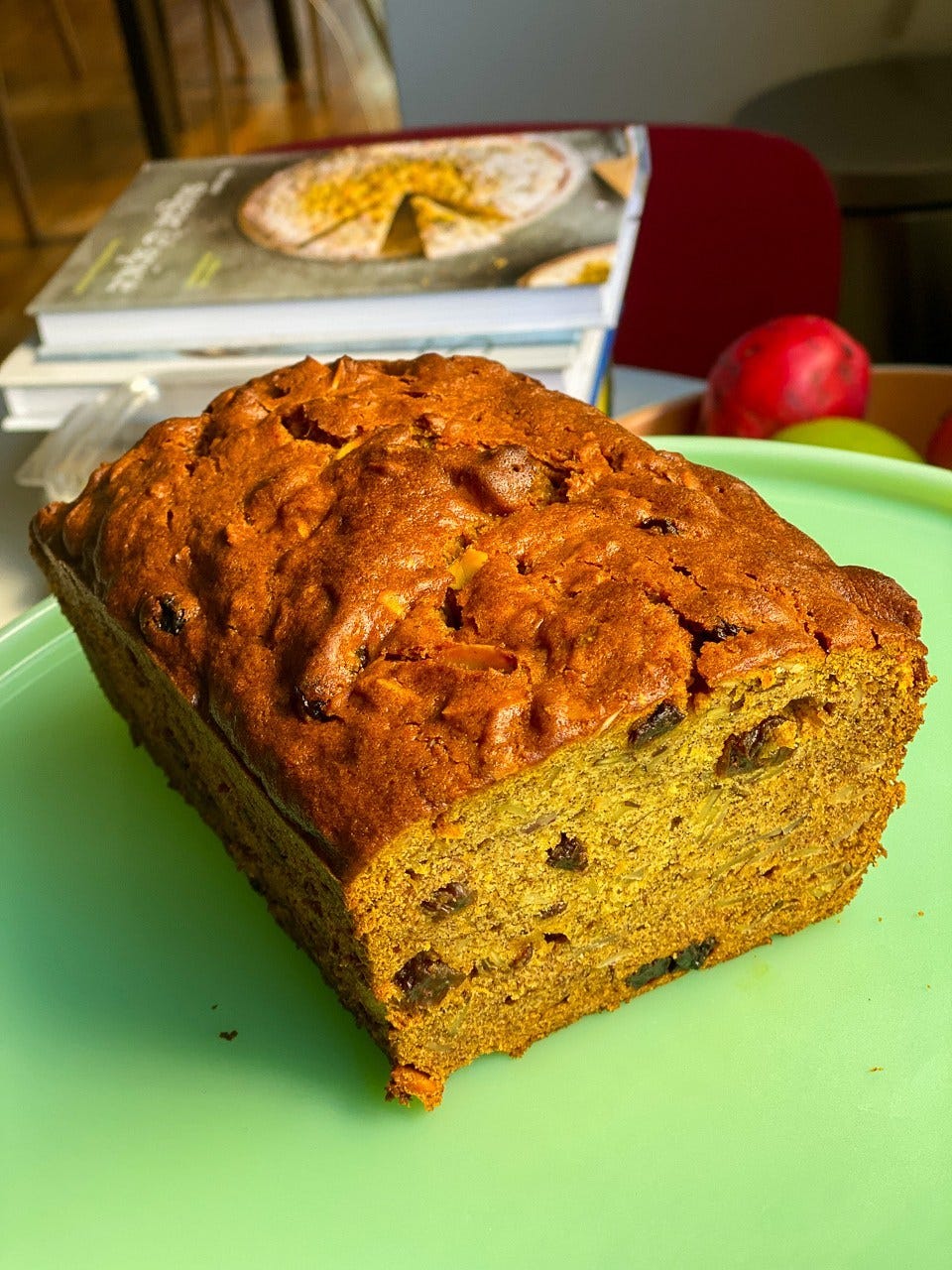 CLICK HERE for the recipe. It's better than banana bread!

Let's see, what else have I been cooking?

On Saturday, I was craving a bagel with smoked salmon and cream cheese, but only had sourdough bread in the freezer... so I made this with some olive caper tapenade I bought from Dune in Atwater Village. It was tasty.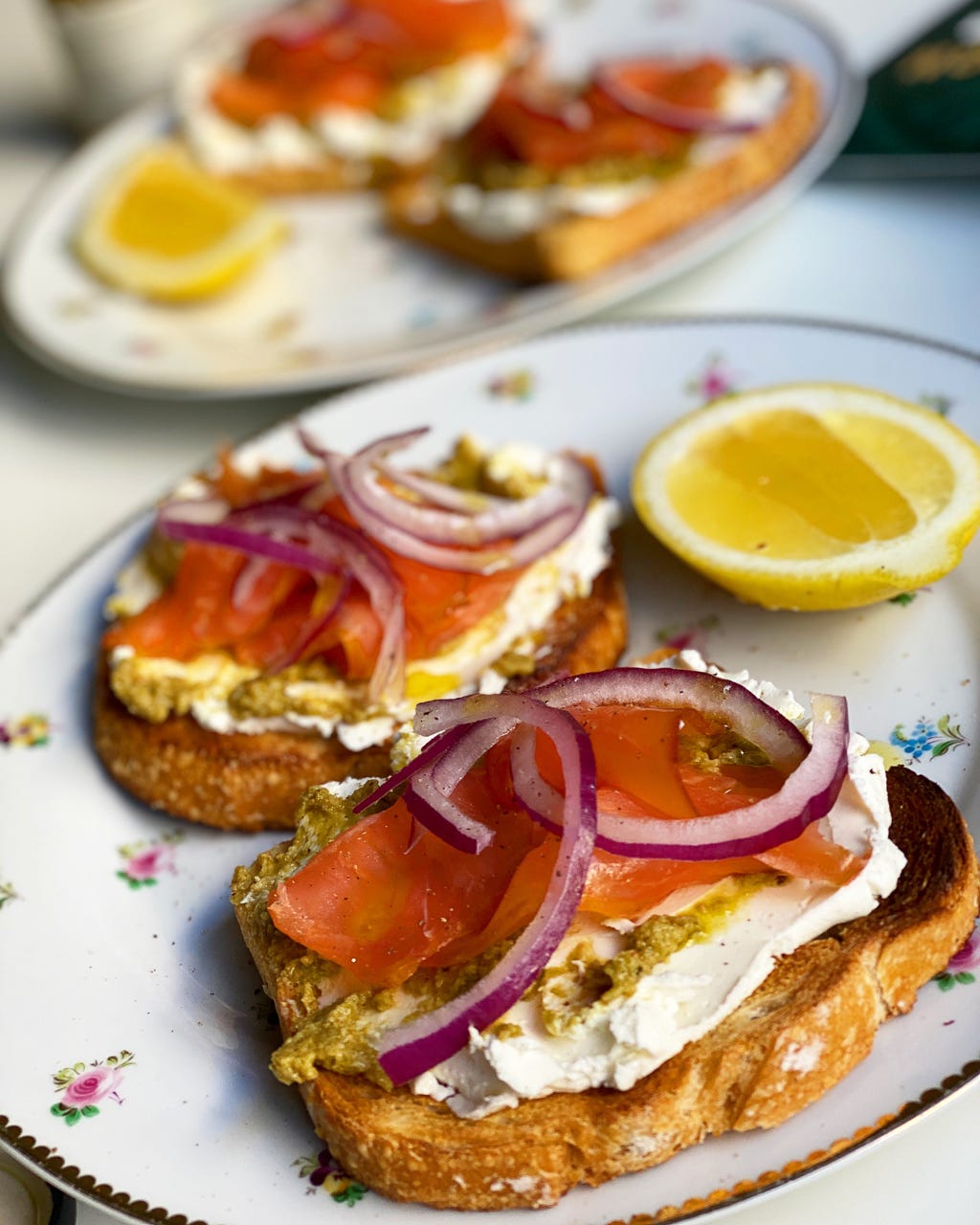 Saturday night I made sausages braised with white beans (I'll post about that soon) and on Sunday morning, I took the leftover white beans and made this English-style breakfast (missing the blood pudding, but you can't have everything).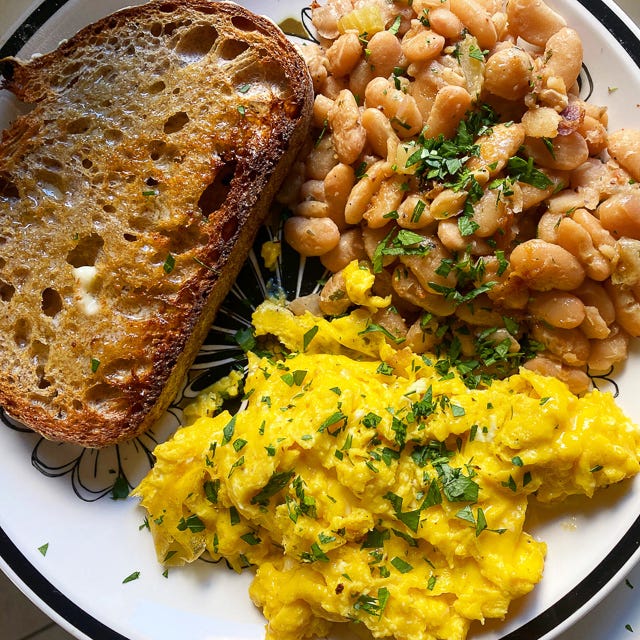 And then yesterday, I made an Eggplant Parmesan to bring to our friends John and Michael's backyard. This is still my favorite recipe, where you roast the eggplant instead of frying it. (They transferred it to a smaller pan in this pic, to heat up in a convection oven b/c their kitchen is under construction.)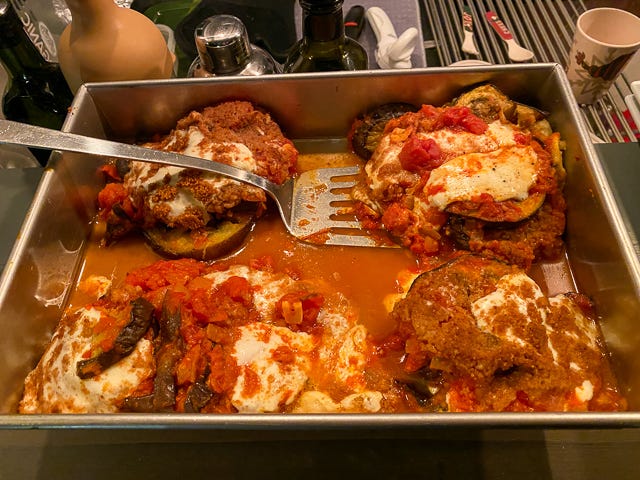 Michael is quite the ice cream chef, and for dessert we had his strawberry balsamic and The Great Candycopia from the Salt & Straw cookbook.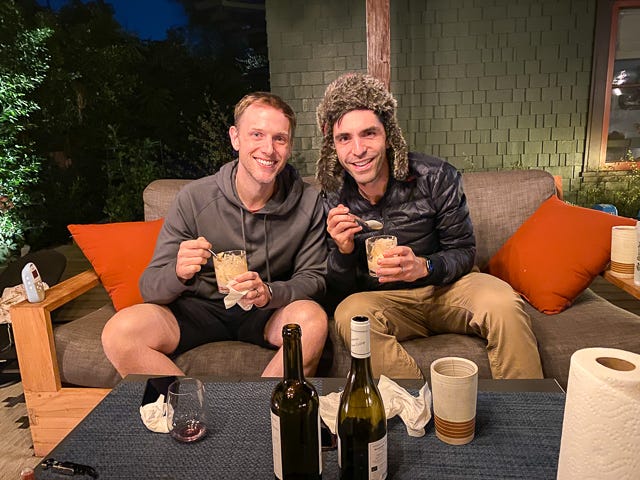 If you missed it on Friday, I interviewed the GREAT Dorie Greenspan and our chat was so much fun. She talked all about Julia Child (who, apparently, was a big flirt), the process of writing cookbooks, and how she fell in love with France. You can watch the whole thing here.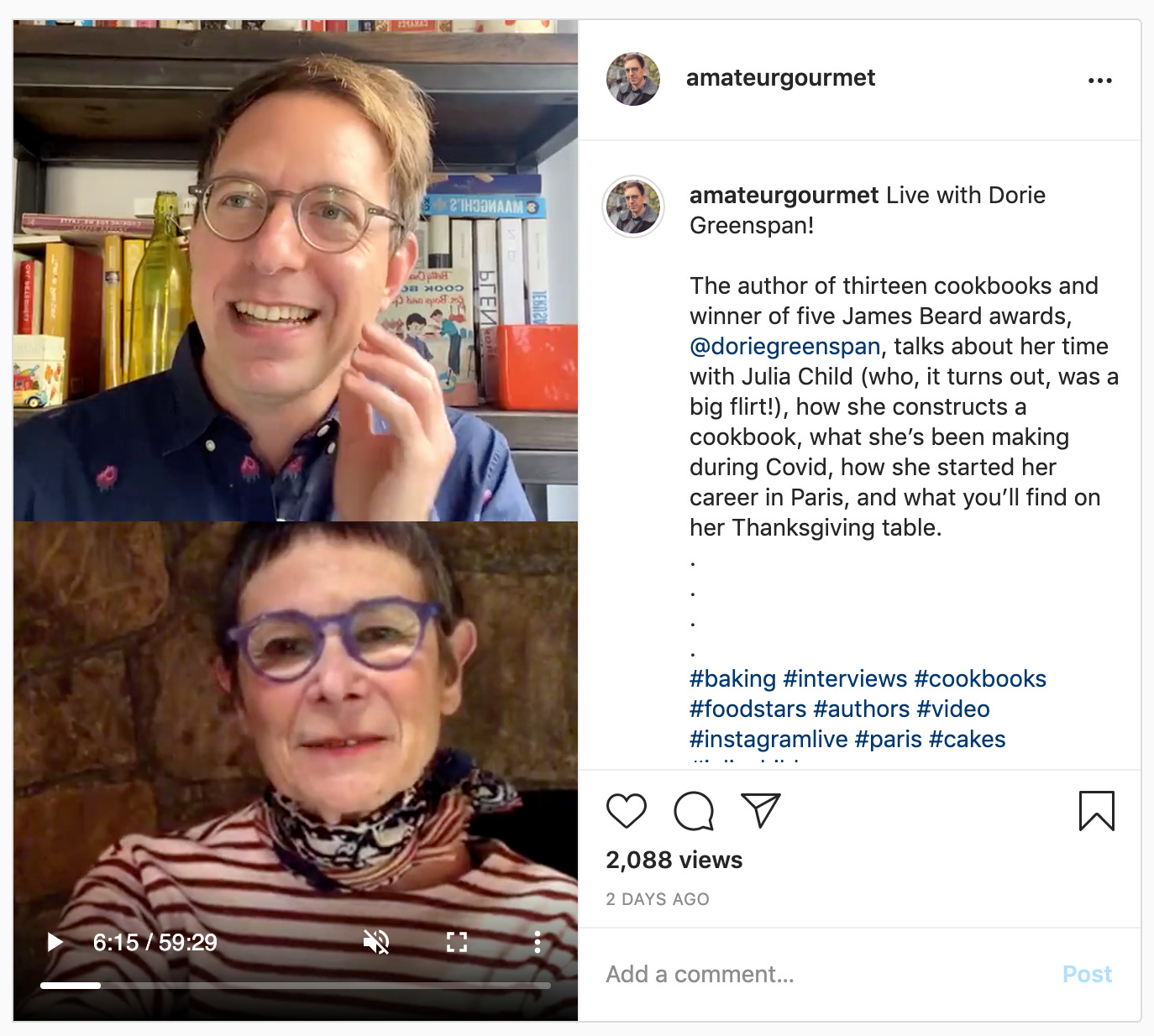 Tune in this Friday on my Instagram for a super awesome guest, who I'm just confirming with right now.

Okay, here's what caught my attention on the web this week:
That's all for this week folks!

Until next time....

Your friend,
Adam (The Amateur Gourmet)