The Blueberriest Blueberry Muffins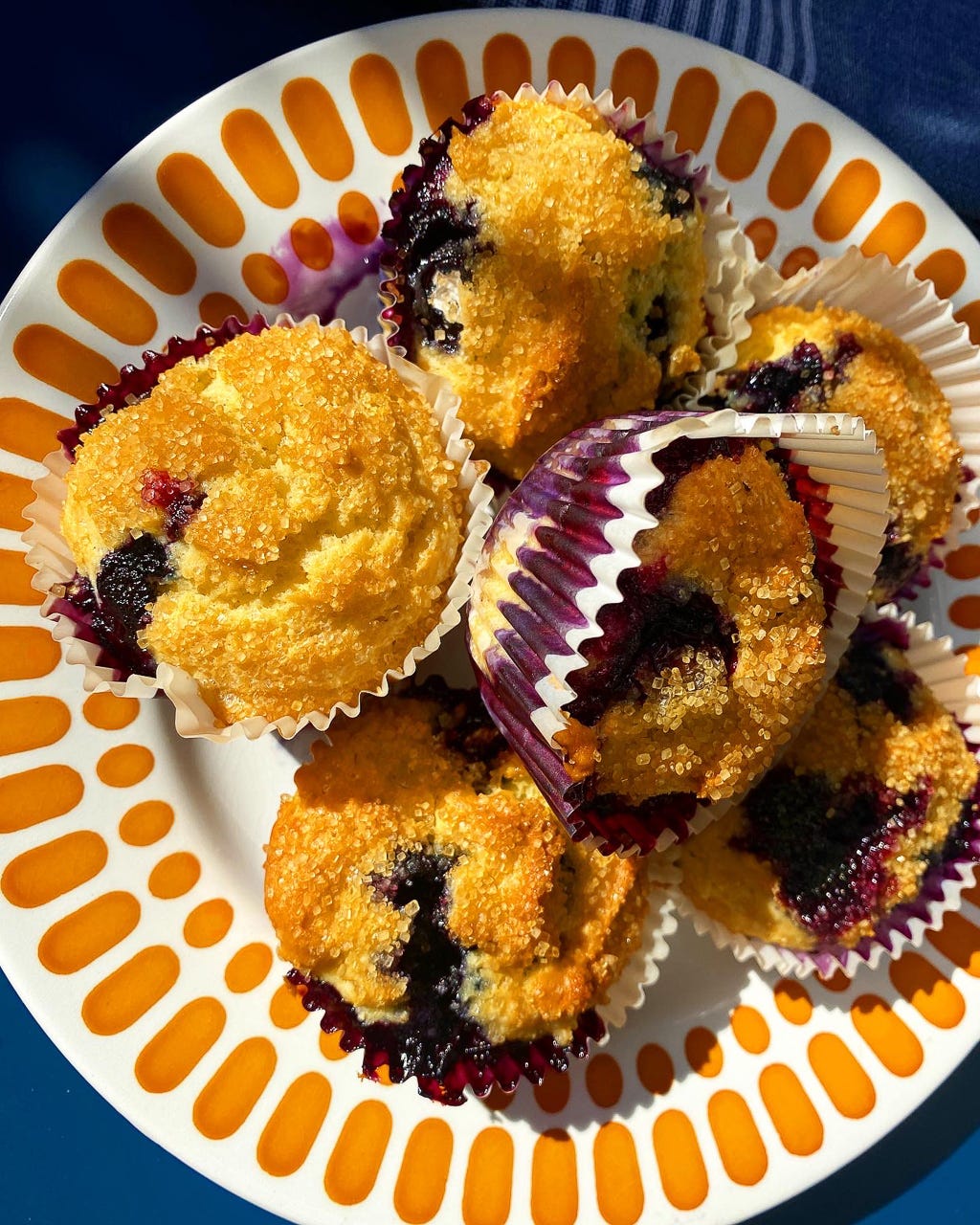 Hey everyone,

I don't have any new blog posts for you this week, but I do have a newsletter chock-full of beautiful food... so why are you complaining?

Take those muffins you see above: they're Smitten Kitchen's Perfect Blueberry Muffins and I made them for my pal Ben Mims and his partner J for breakfast this past Saturday. They came to our porch -- it was very socially distanced, don't worry -- and it was a lovely way to spend the morning.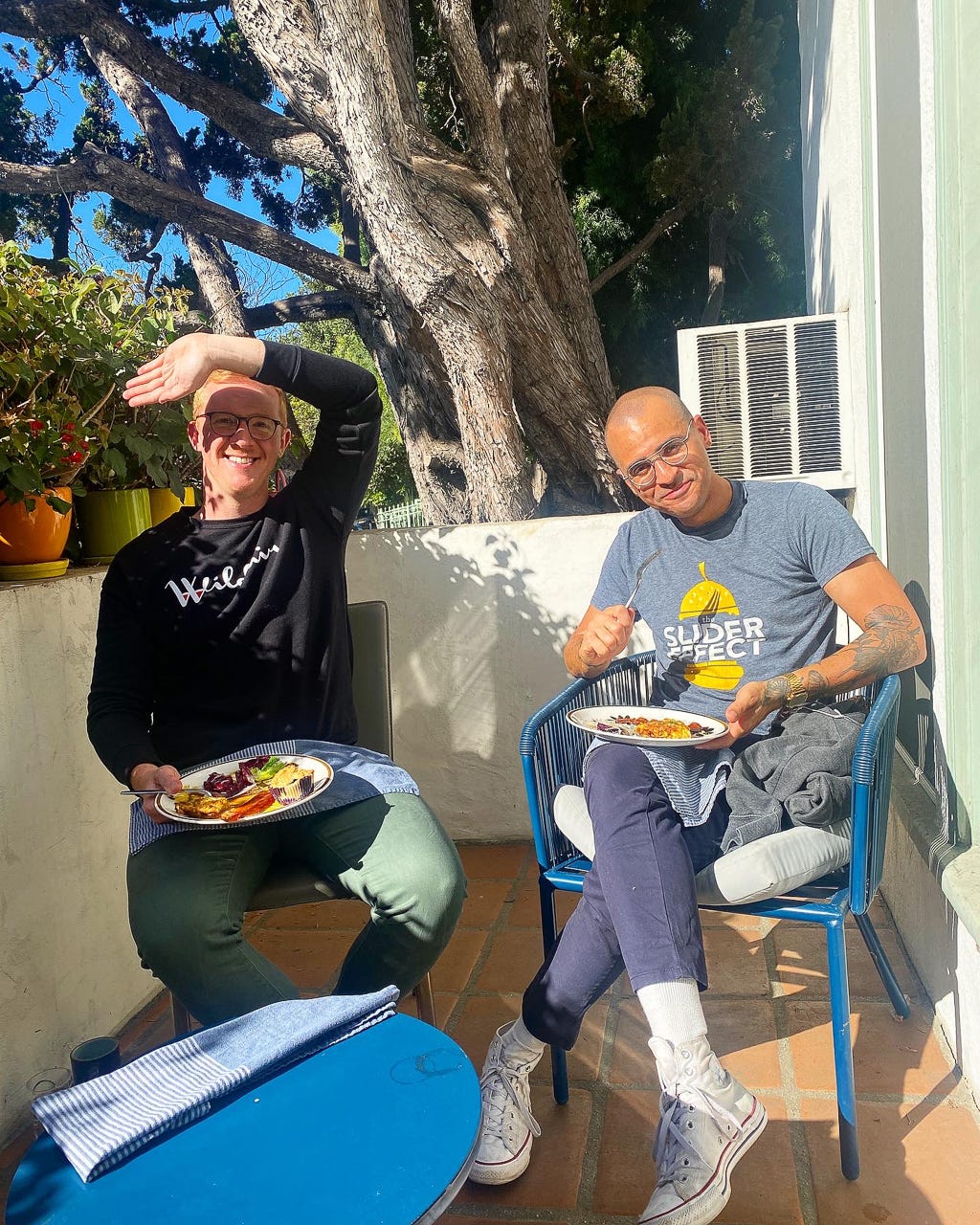 What else did I make? A frittata with caramelized onions and cheddar (okay, maybe I should blog that), bacon baked in the oven (the only way to do it, especially for a crowd), a little salad, and the previously mentioned muffins.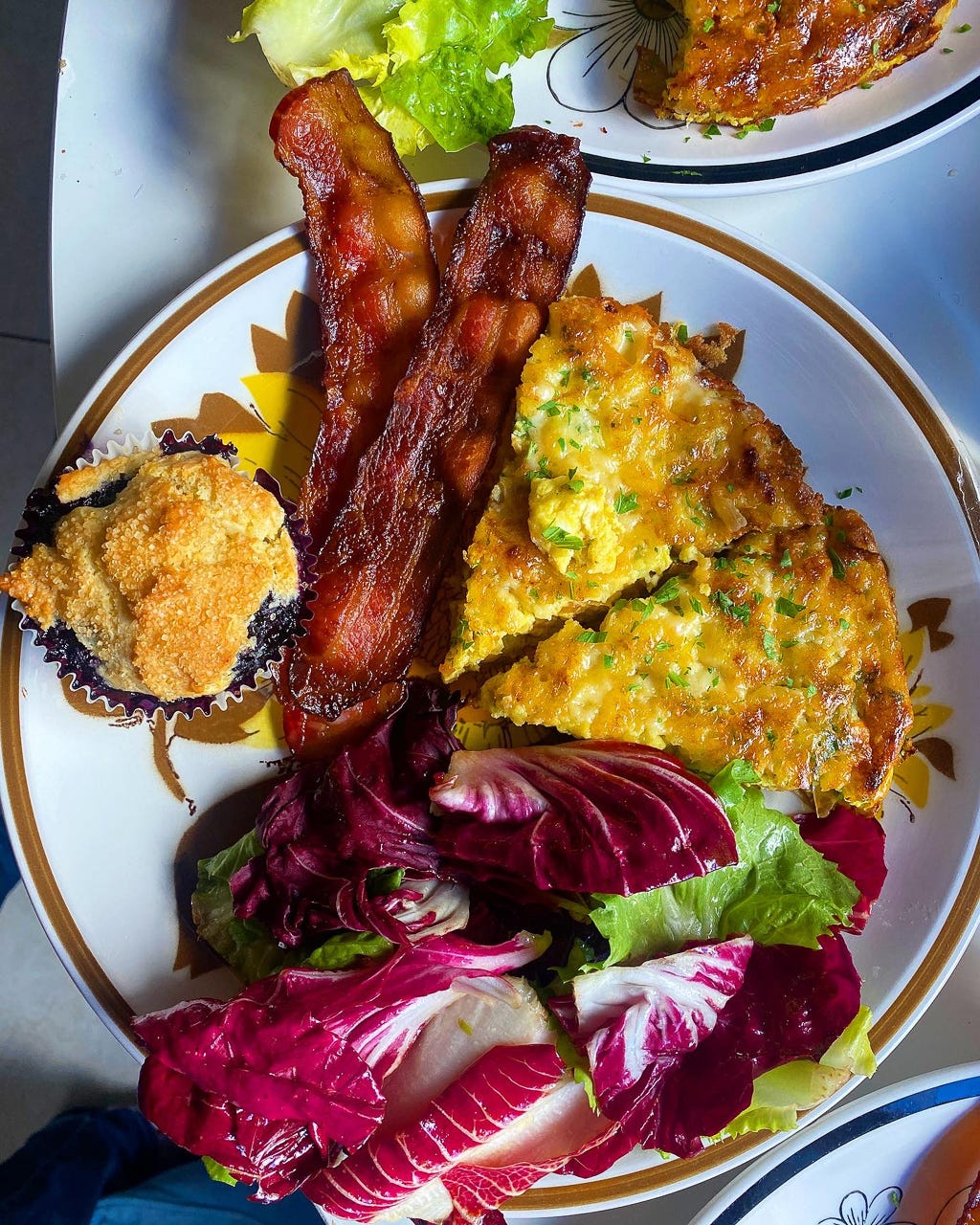 You're probably wondering what we did for Thanksgiving (are you wondering that? Or have we moved on from that?). Craig and I drove up to Craig's aunt and uncle in Topanga Canyon. Here we are in the car with our son, Winston.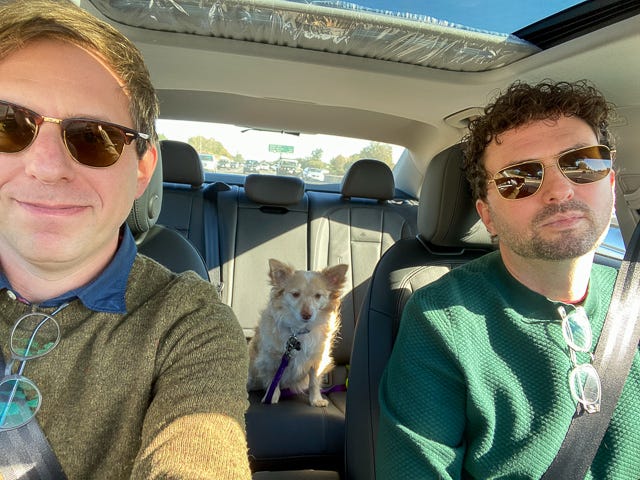 What did I bring? I made David Lebovitz's incredible cranberry chutney, worth making even when it's not Thanksgiving.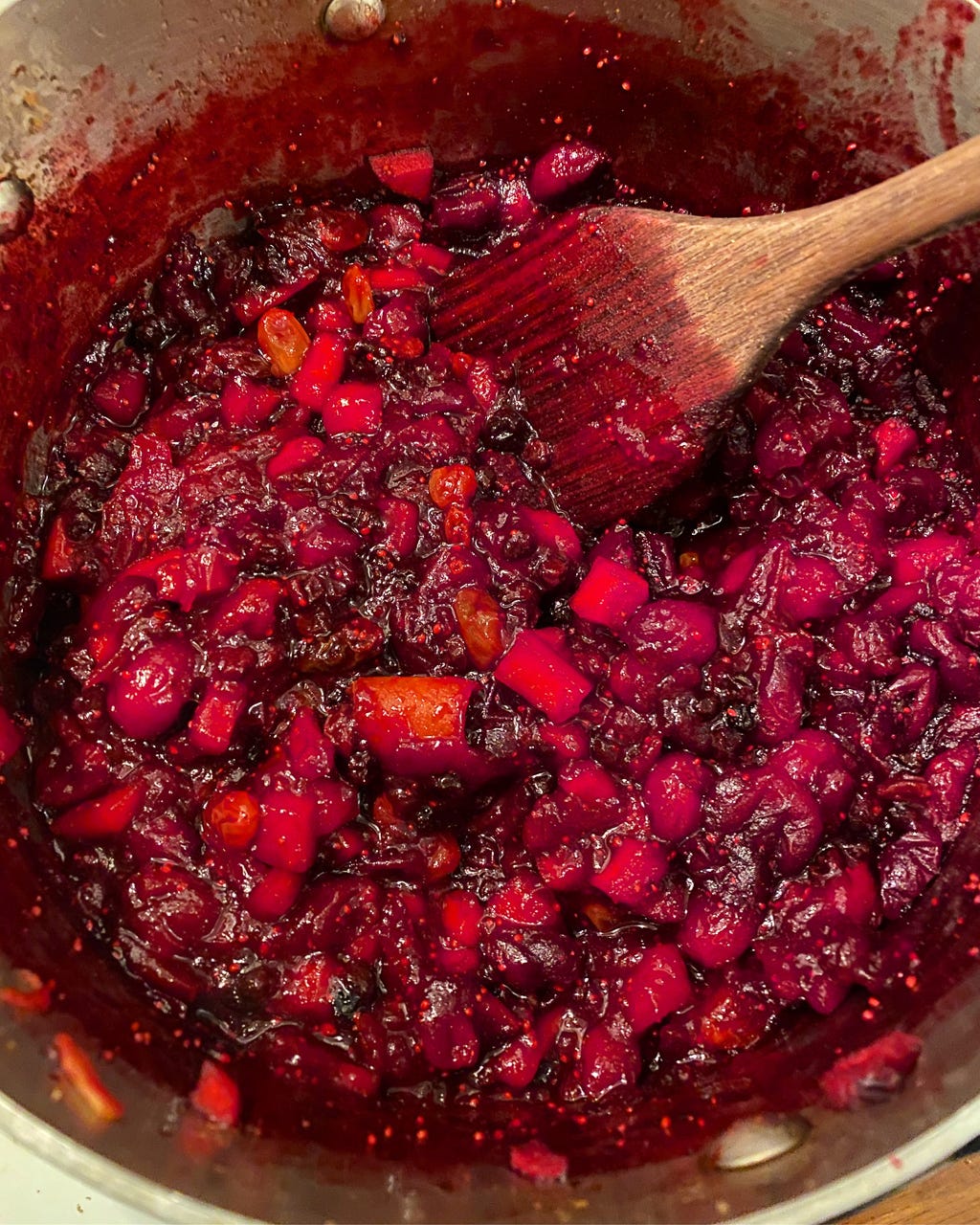 I also made Ina's cauliflower gratin, doubling the recipe; which made it even more decadent. (Be sure to broil it for that golden color.)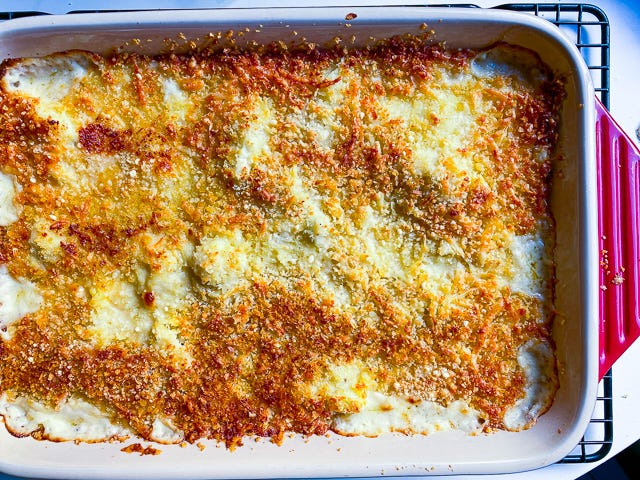 Here's Craig's cousin Katie and her boyfriend Stephen, with Winston on their lap (we all got tested and stayed distant throughout).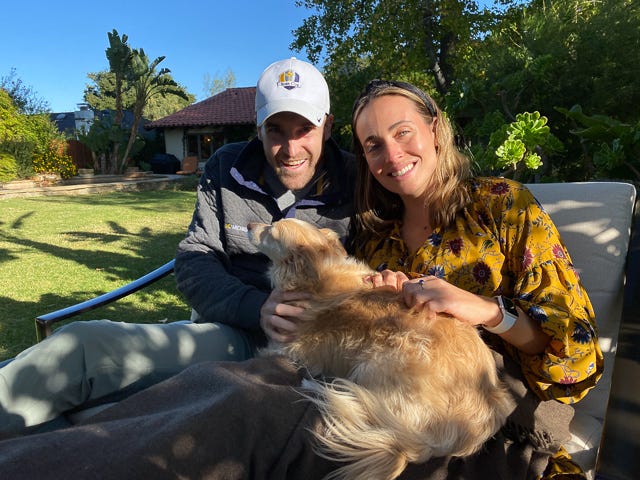 Katie (who's bicoastal_kitchen on Insta) made three amazing pies from Joy The Baker: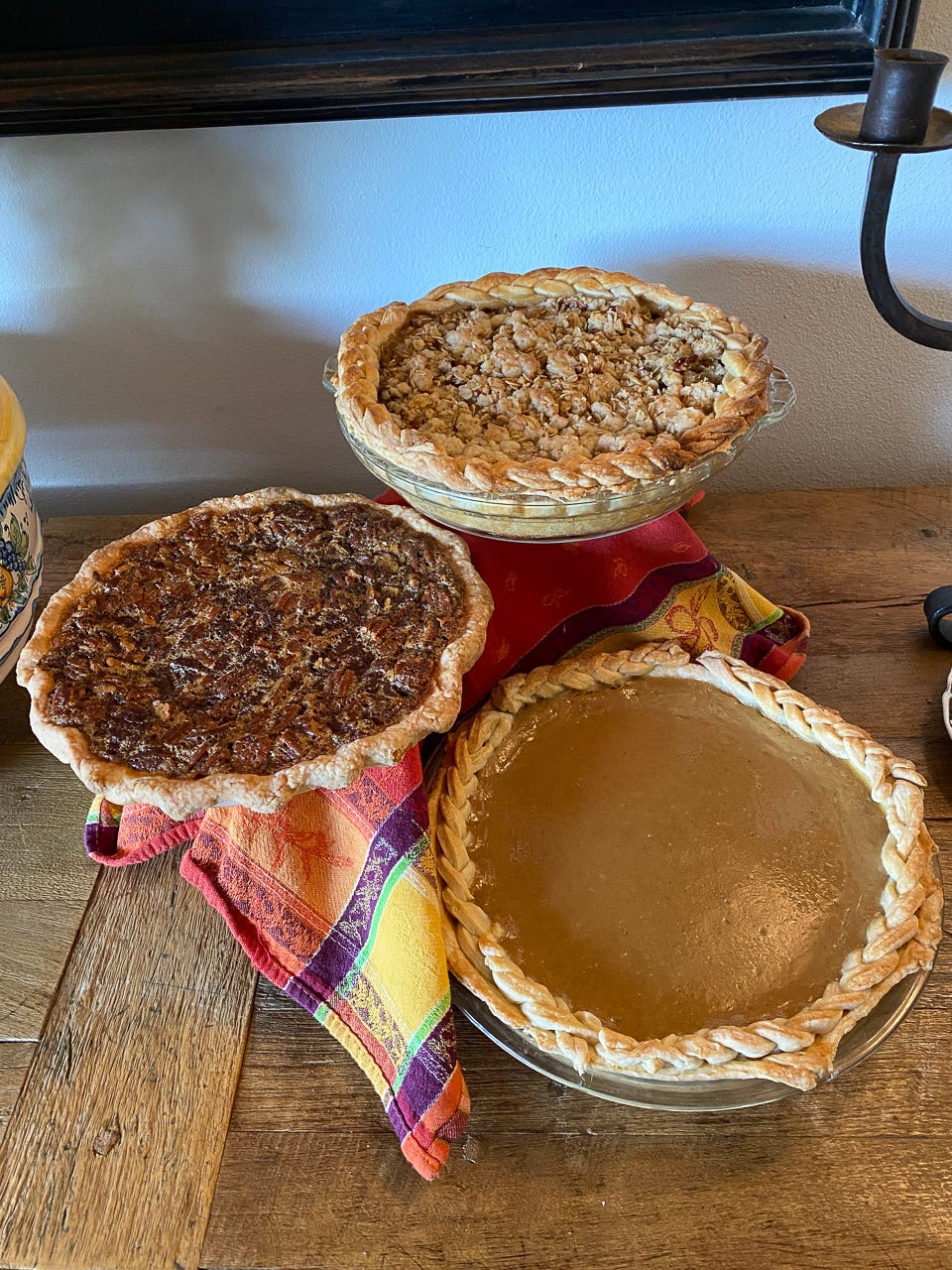 Bourbon pear crumble pie, Bourbon pecan pie with dark chocolate (note the Bourbon theme!), and sweet potato pie.

Craig's Uncle Chris made the turkey, the stuffing, the gravy, etc... Here's my Thanksgiving Plate 2020: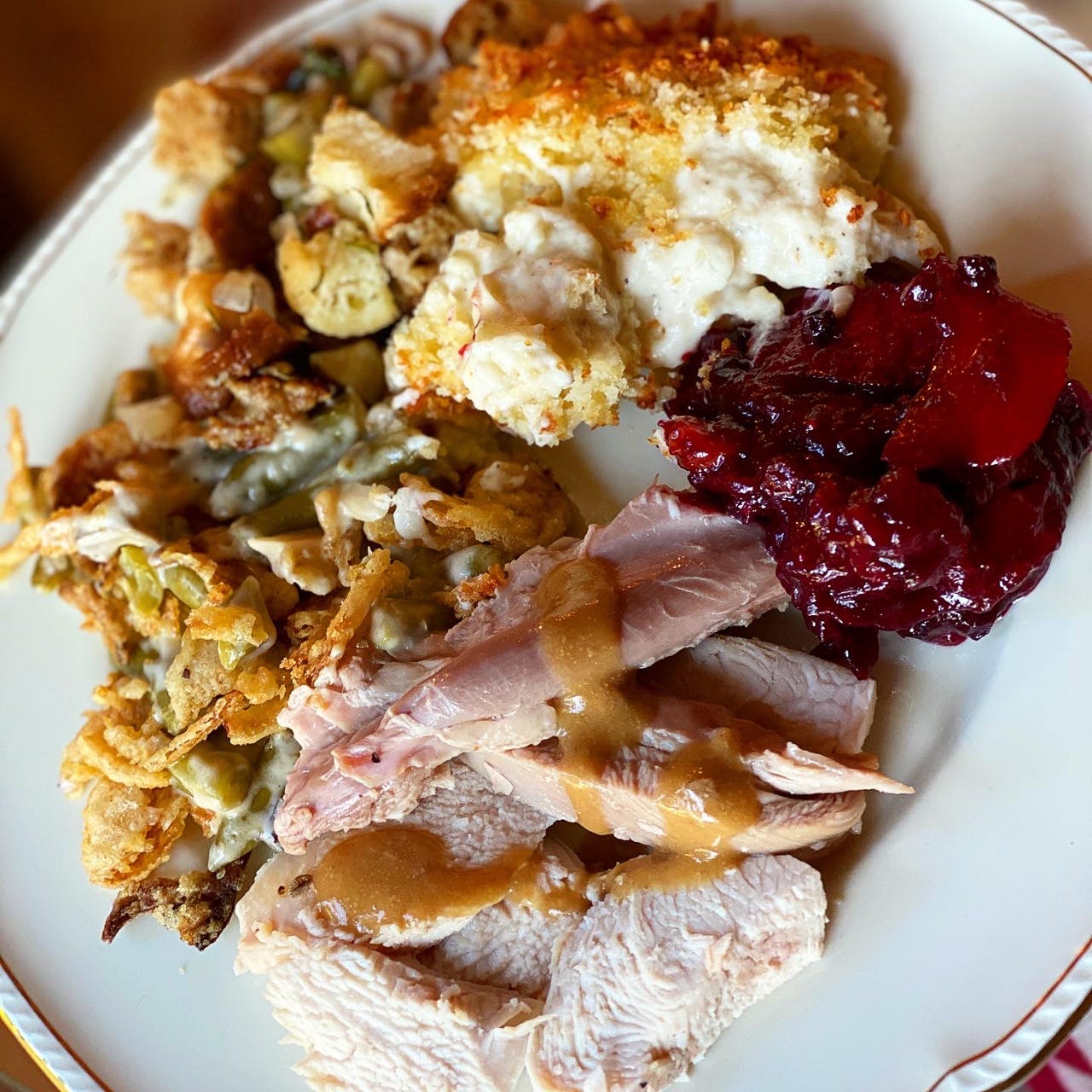 And here's the pie sampler we ate after: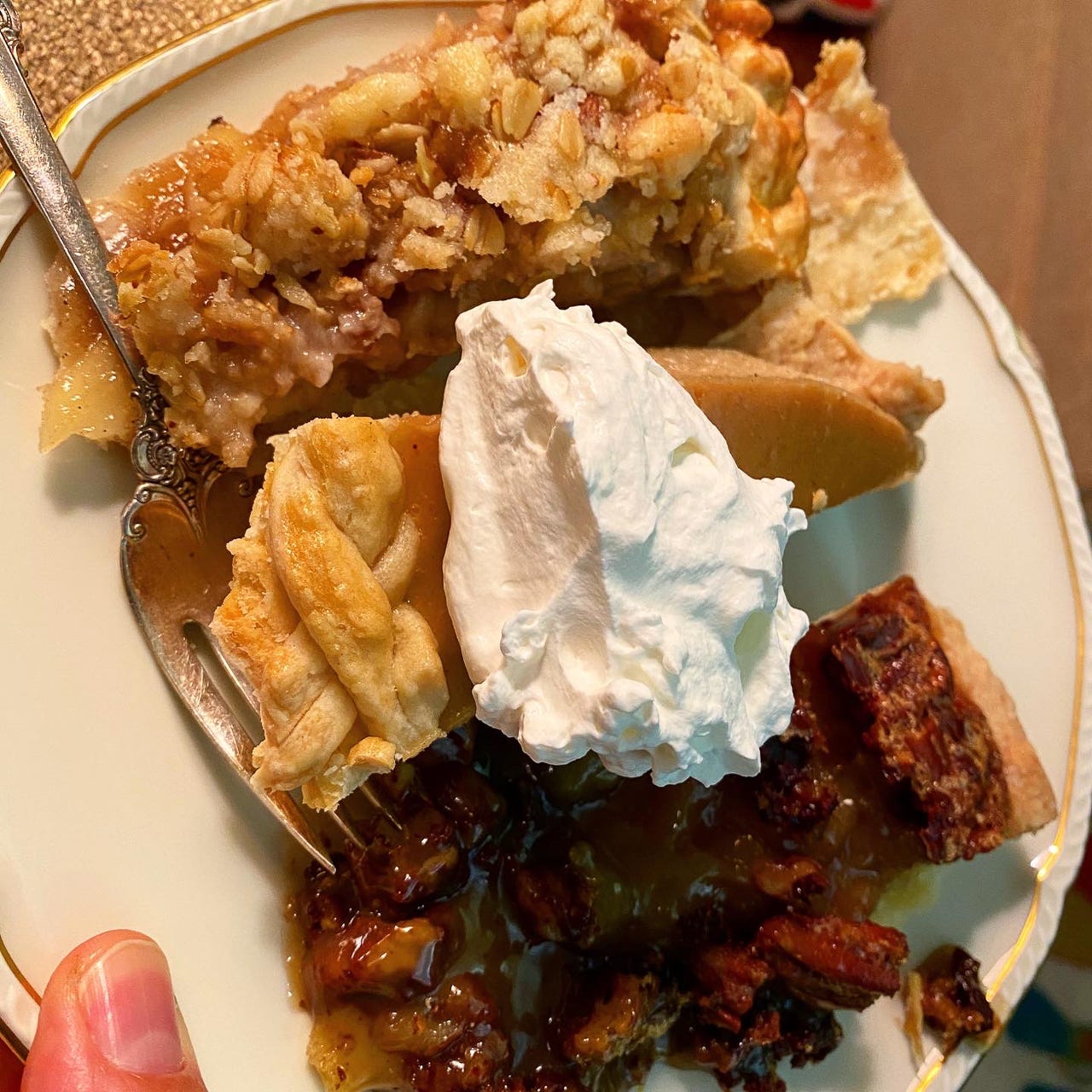 I made the mistake of weighing myself after all this and let's just say that I didn't NOT gain ten pounds over the last few weeks.

The next day, we did that thing where you take the leftovers and make a sandwich. Here's Craig assembling his: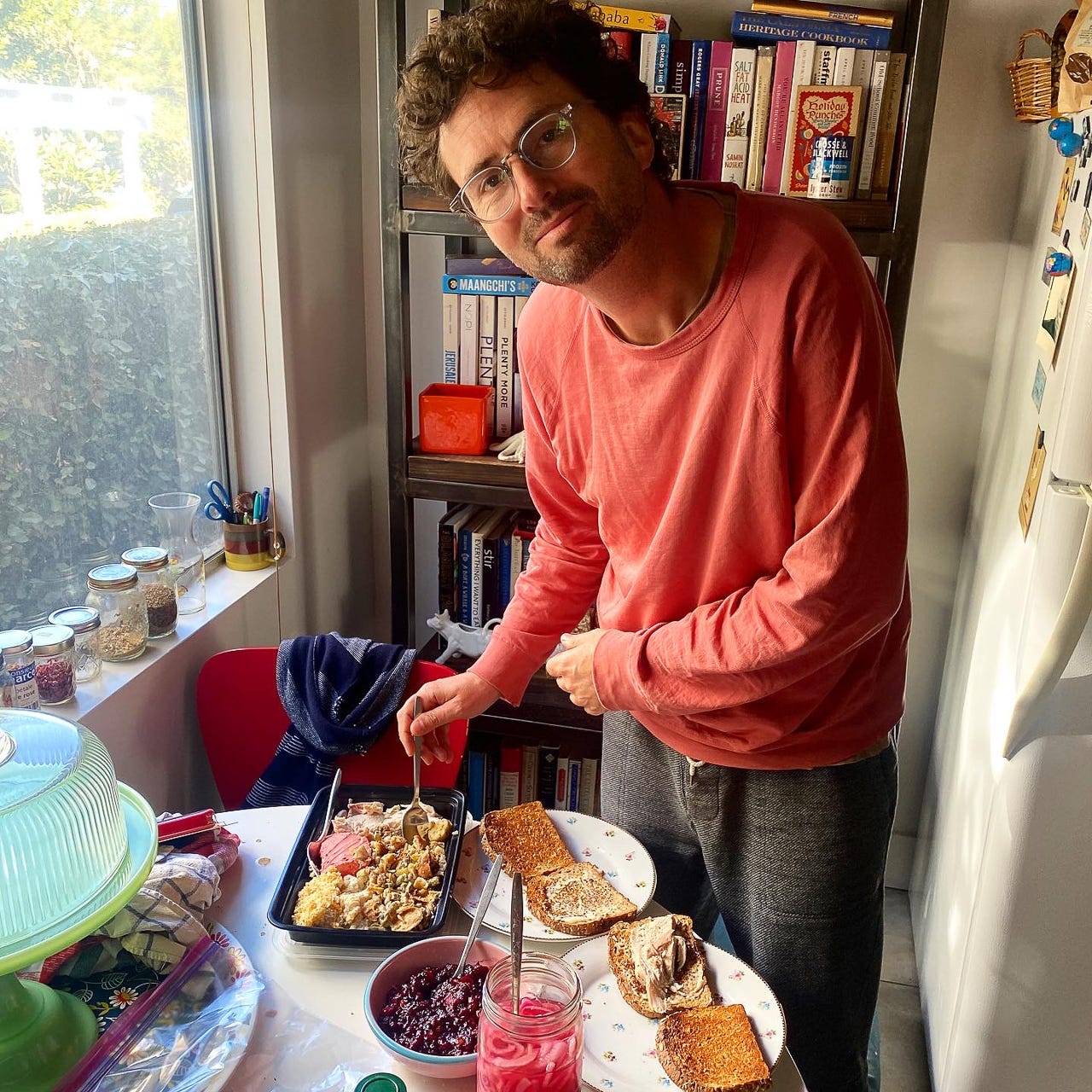 I spread some mayo and grainy mustard on the bread, then topped with all the things, plus pickled onions.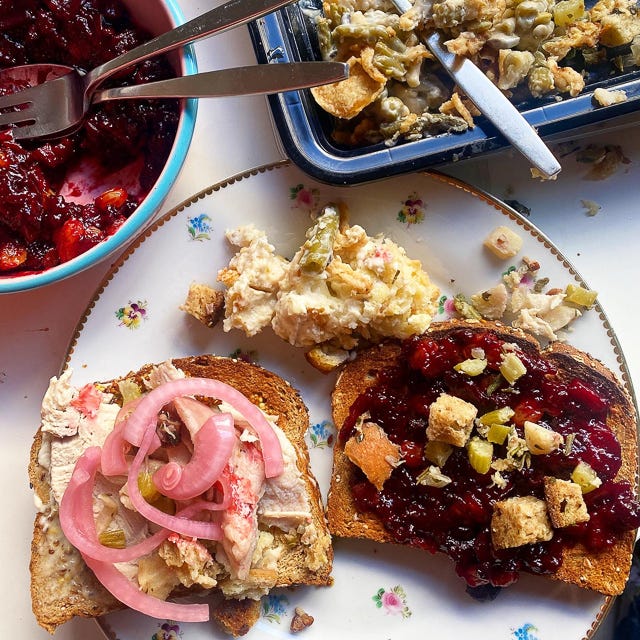 'Twas a very good sandwich indeed.

Yesterday, our friends Cris and Harry invited us over for a socially distanced brunch. It was also an opportunity for Cris, one of the best chefs I know, to show off his Le Creuset collection...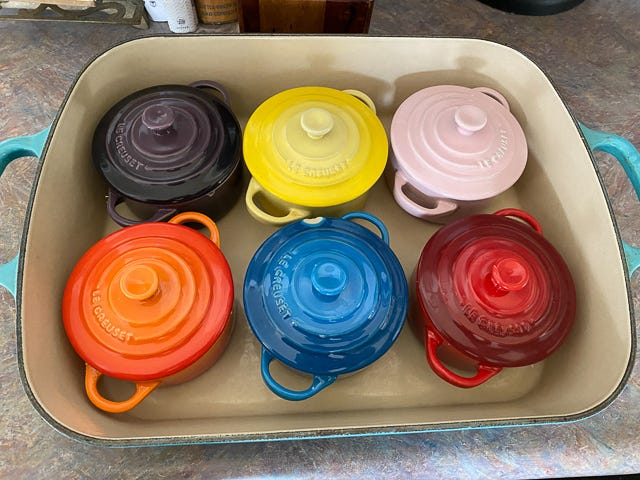 In which he made us Oeufs en Cocotte, with goat cheese.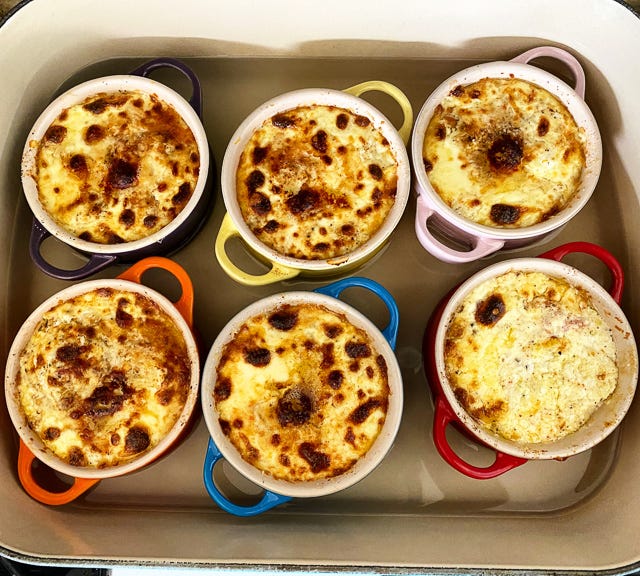 A lovely breakfast which probably added a few more pounds to my already accelerating waist line.

Now for what caught my attention on the web this week:
That's all for this week, folks!

Until next time....

Your friend,
Adam (The Amateur Gourmet)