Merry Christmas Borscht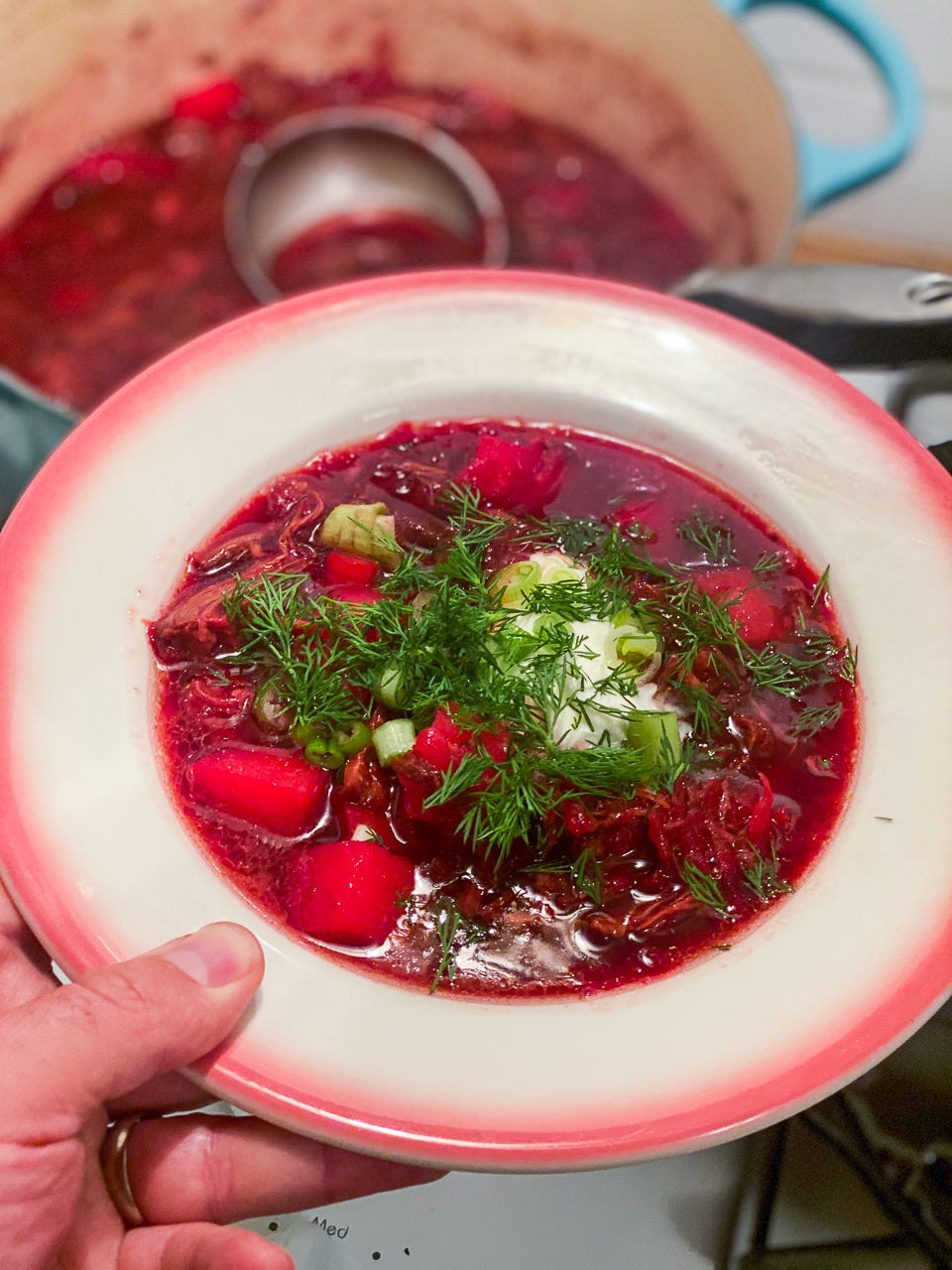 Hey there you holiday revelers,

I bet you've never heard the phrase "Christmas Borscht" before... that's probably because it's not really a thing. The truth is I made this borscht for Hanukkah (I paired it with latkes) and looking at the picture now, I realize the colors are very Christmasy, so it could work for that too.

The recipe is top notch -- it comes from the Kachka cookbook (one of my biggest regrets in life is not having gone to Kachka when we took a trip to Portland a few years ago) -- and it's actually pretty simple to make. You brown some short ribs, add onions, add beef stock, then some beets, which color and flavor the liquid. You braise the short ribs for a few hours, shred them, then add them back to the pot with the shredded beets and carrots and finish the whole thing with sour cream, scallions, and dill. What a surprising thing to make for Christmas! Click HERE for the recipe.

On Wednesday, last week, I braised some oxtails in my new pot. I'd say they came out pretty swell!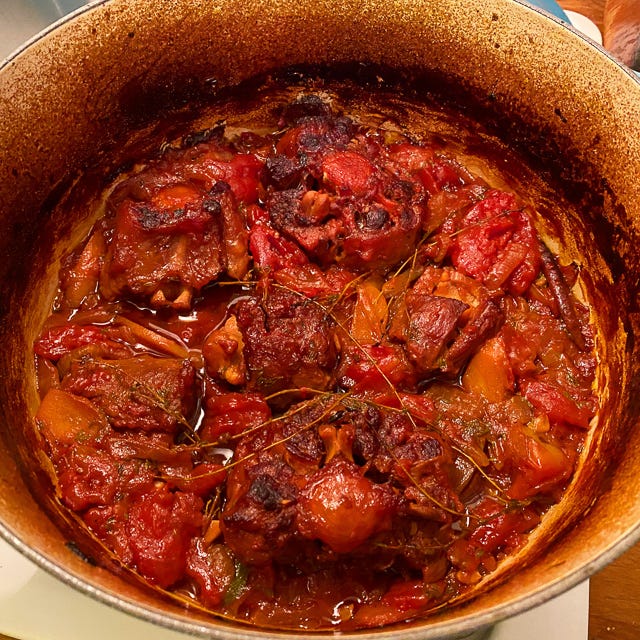 I used Nancy Silverton's recipe from Mozza at Home (I'm not joking when I say that it's one of my all-time favorite cookbooks) and it's really just a matter of browning the meat really well, then adding a bunch of aromatics, and waiting. I served it over polenta and it was a perfect winter's night meal (even in L.A.).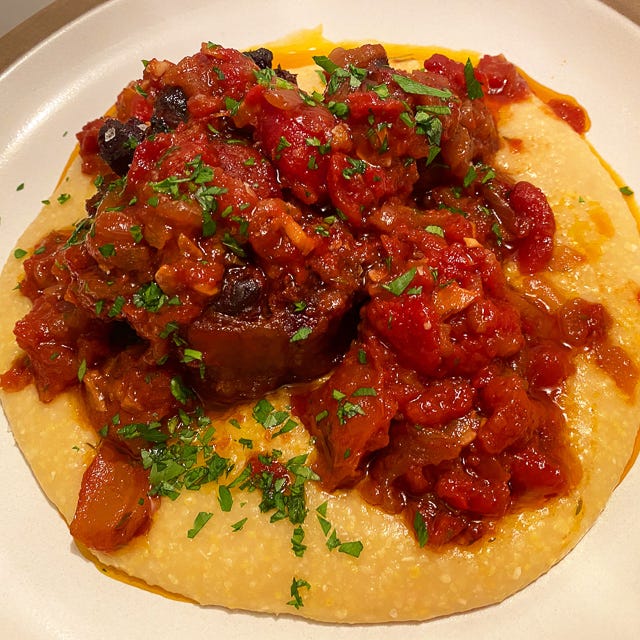 Now how's this for resourceful... on Thursday night, I made the pizza dough I wrote about in this post, and on Friday I made pizza using the leftover oxtail, pickled onions, mozzarella, and Parmesan.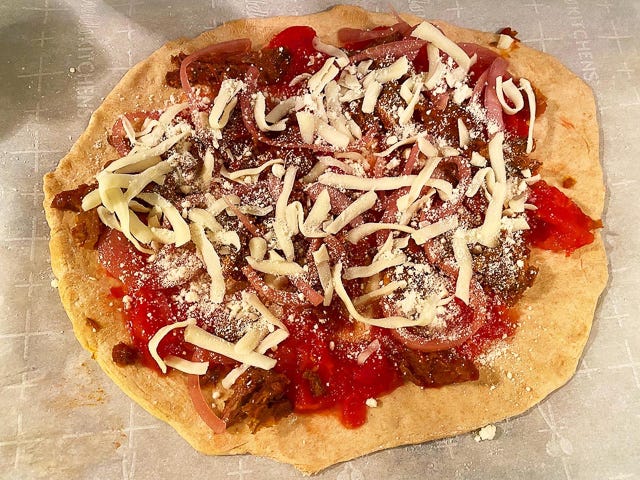 I highly recommend the technique of placing your dough on a piece of parchment on the back of a cookie sheet and sliding it on to a baking stone in the oven. Makes everything super easy. Here's the pizza once finished.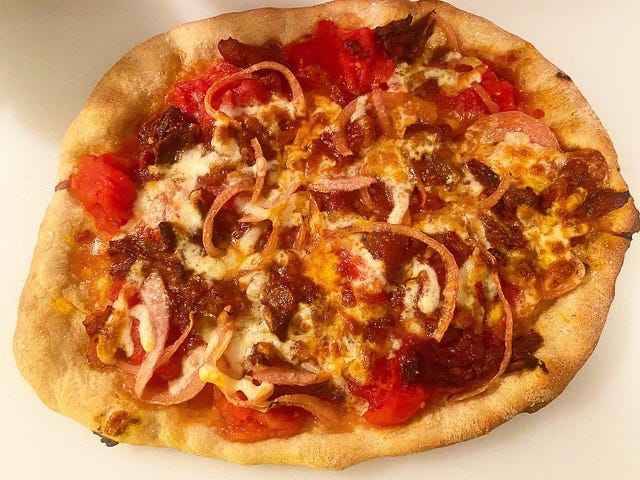 It earned raves from our resident pizza critic.

I also made a pizza with broccoli, garlic, Meyer lemons (from our tree!), and Feta. (I quickly sautéed the broccoli in olive oil, added garlic, and turned off the heat before adding it to the pizza.) That also was a big hit.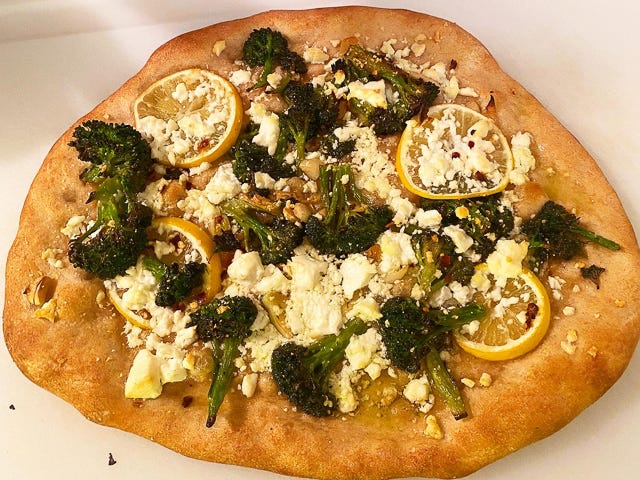 For dessert, I made my favorite chocolate pudding recipe -- this one from Simply Recipes -- but dressed it up using Ina Garten's idea of adding Kahlua and instant espresso powder.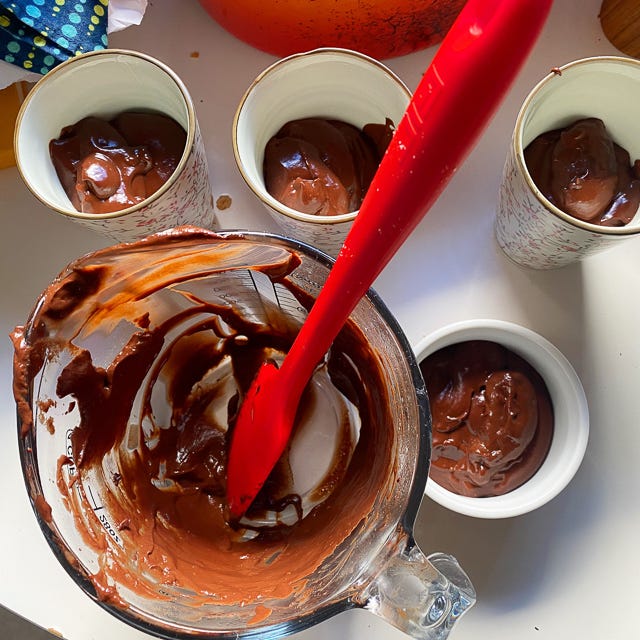 Finally, last night I made my favorite lentil soup, the one that Gina DePalma taught me how to make for my cookbook and that Smitten Kitchen featured on her blog.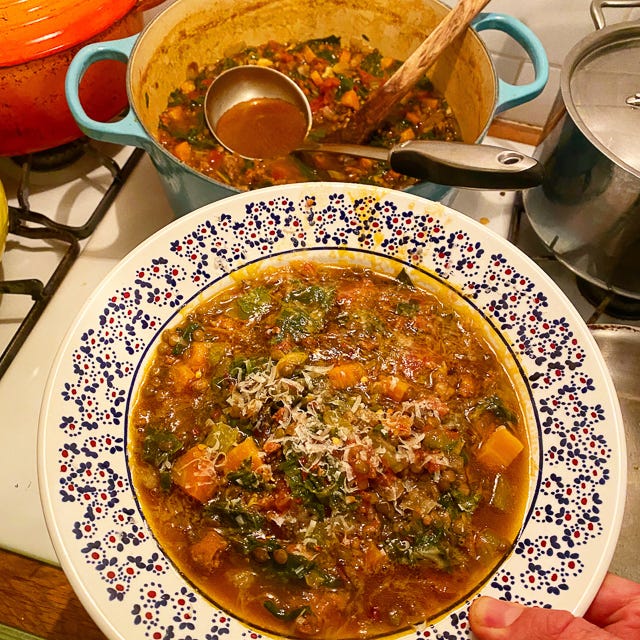 It really is the best lentil soup recipe and, just for a thrill, I decided to make it live on my Instagram last night. Watch me sharpen my knife, chop a bunch of vegetables, interact with Craig, show off Winston, and get the soup a'burbling by clicking here or the picture.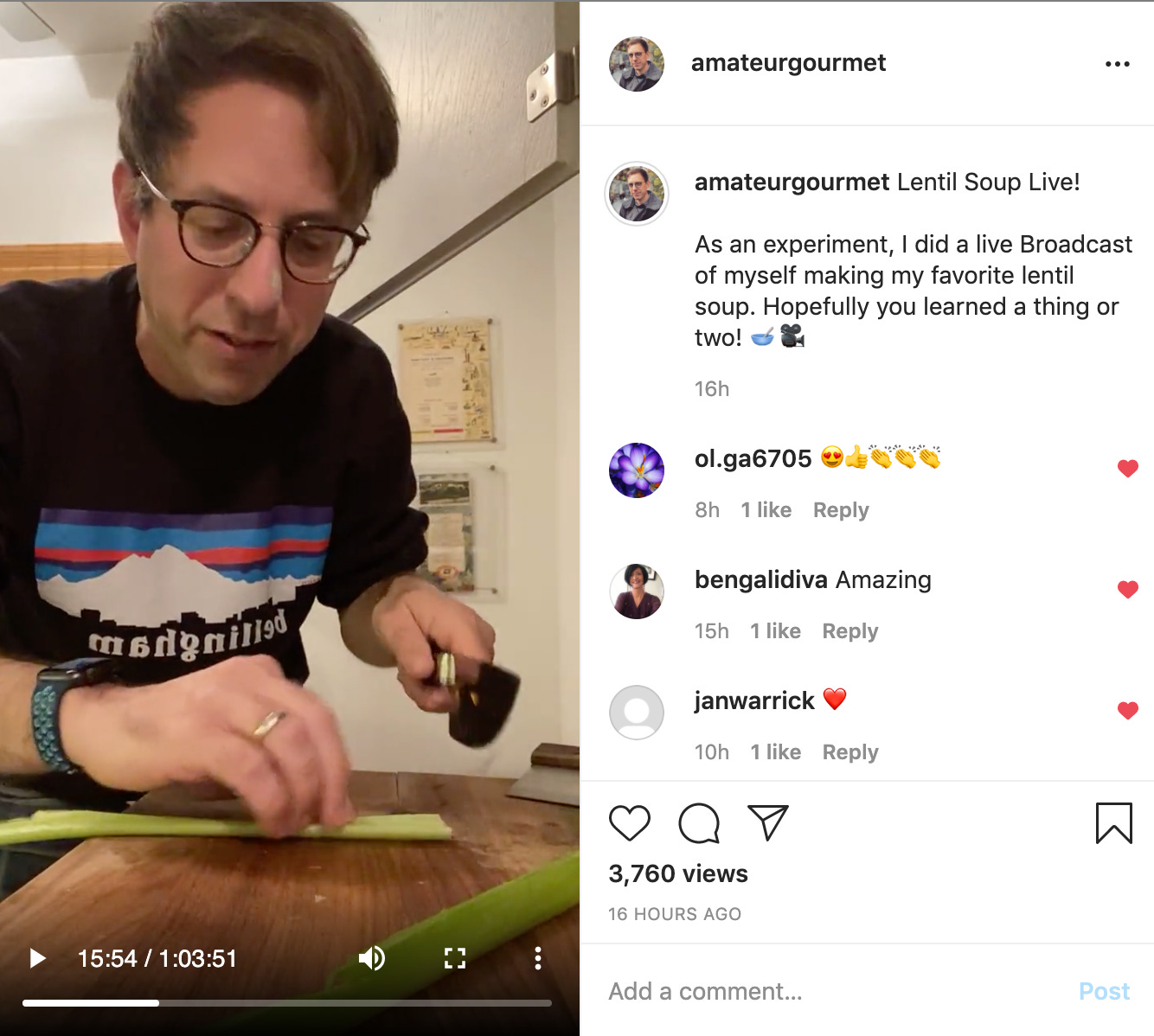 Here are the links that caught my attention on the web this week:
Okay, that's all for this week folks.

If you're celebrating Christmas, have a merry one.

Until next time!

Your friend,
Adam (The Amateur Gourmet)