The Lemon Yogurt Cake of Your Dreams
Hey you!

Does this look enticing?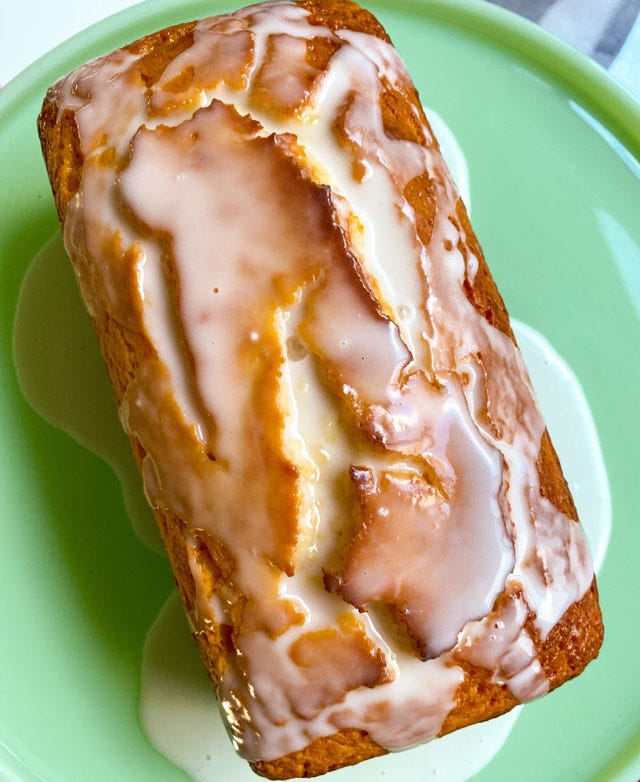 That's Ina Garten's lemon yogurt cake, which I made the other day to great fanfare here during our self-isolation.

I couldn't find AP flour at the store, but I did find cake flour which made a fine substitute (you just add 2 more tablespoons for every cup). As for the lemons, we're very lucky that our landlord planted a Meyer lemon tree which is still full of fruit. If you have access to Meyer lemons, it makes this cake even better. But no matter what, this is definitely a cake to lift the spirits during quarantine.

And speaking of lifting the spirits, my guest on this week's Lunch Therapy is one of my favorite cookbook authors of all time, Molly Stevens!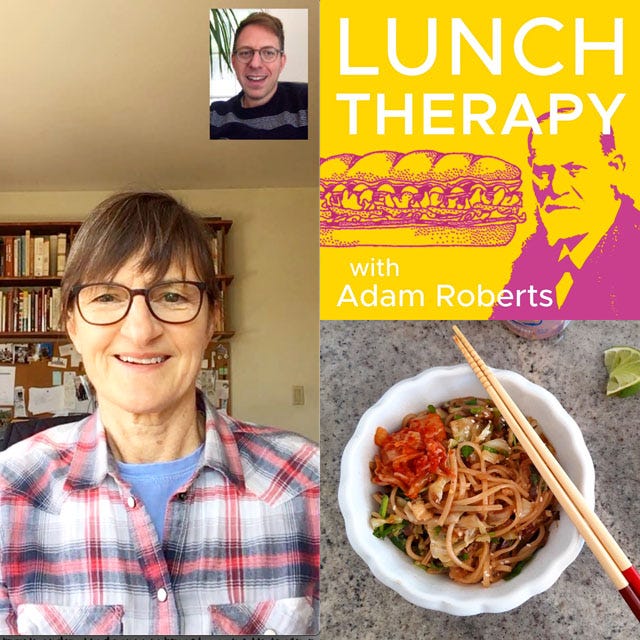 Molly was supposed to swing by my place on the book tour for her new book "All About Dinner," but -- as you probably guessed -- that got called off because of Covid-19, so we did the next best thing and talked over FaceTime. It's a great conversation that covers Molly's time at Anne Willan's cooking school in France, her love for techniques (her book "All About Braising" is one of my all-time favorites), and how she wound up living in rural Vermont.

PLUS: as a bonus, my parents join me from Boca to do the intro.

CLICK HERE to listen! And as always, if you can leave a review, I'd really appreciate it.

So what else have I been cooking? A LOT. (Basically, three meals a day.)

I made the granola recipe from my blog archives, and used hazelnuts and pistachios, plus dried cherries and raisins.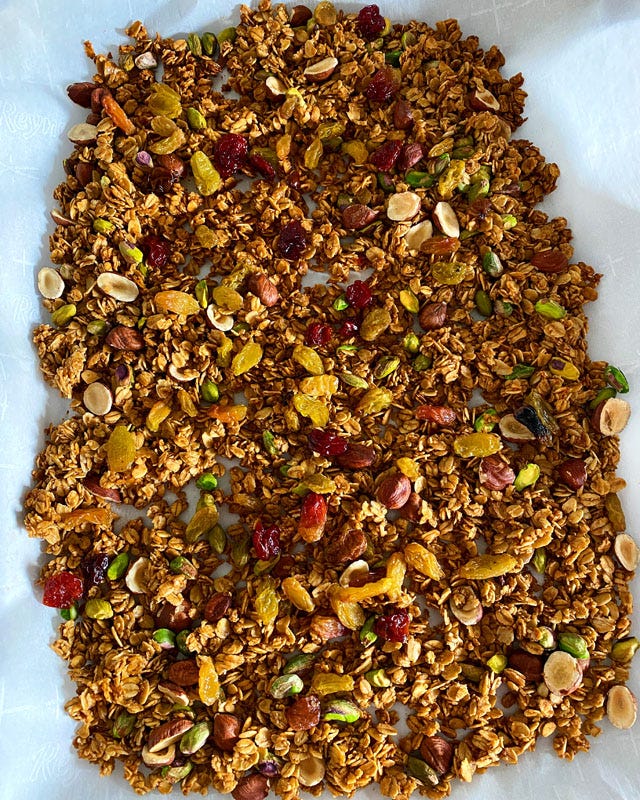 I made an incredible pasta with bacon and radicchio, riffing on this recipe that I found online. Don't forget to salt your pasta water, though; I had a friend make it and he said it needed salt!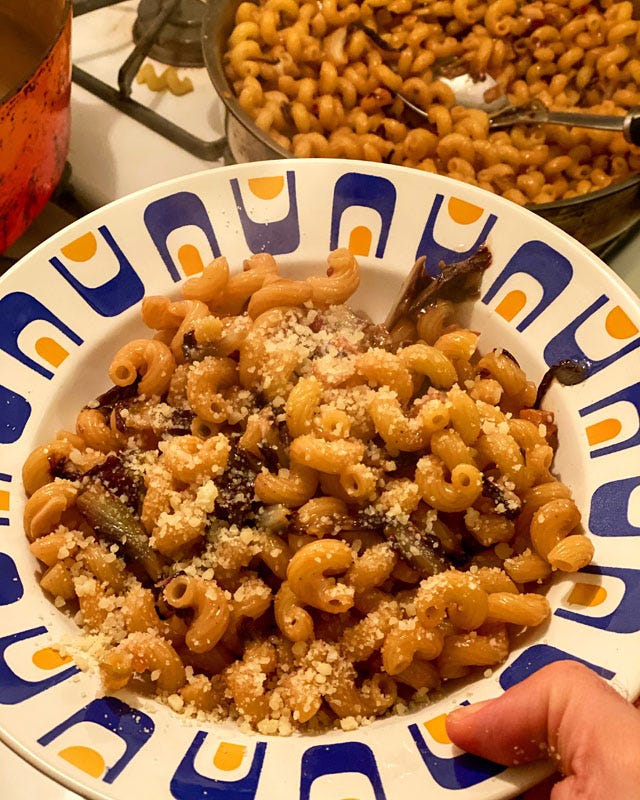 I've been trying to keep healthy by running every day (failed already today); so on my running days, I make a salad for lunch. Here's a salad I made last week with endive, radicchio, pickled raisins, and Parmesan.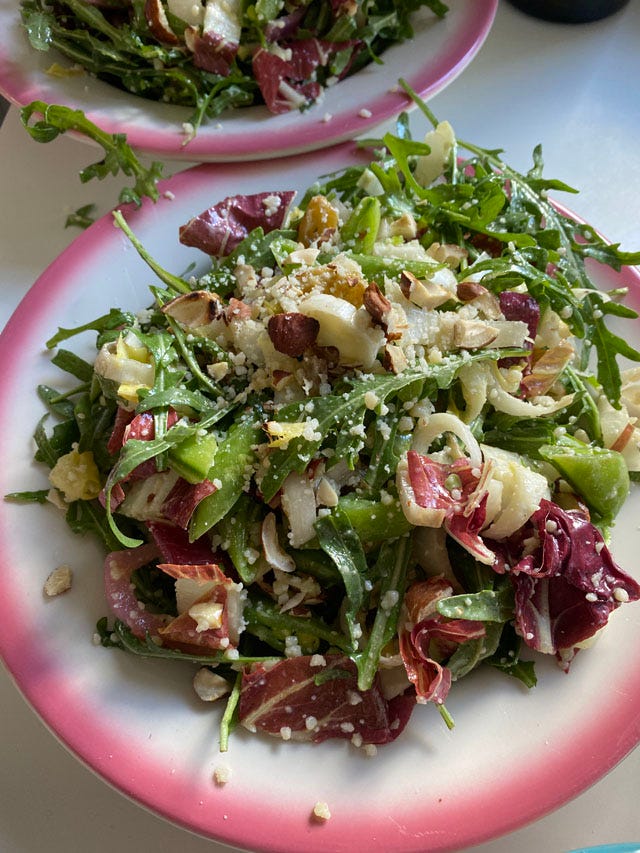 And then today, I made a kale Caesar with toasted breadcrumbs, pickled onions, and Parmesan. (You can watch me make it on my Instagram stories.)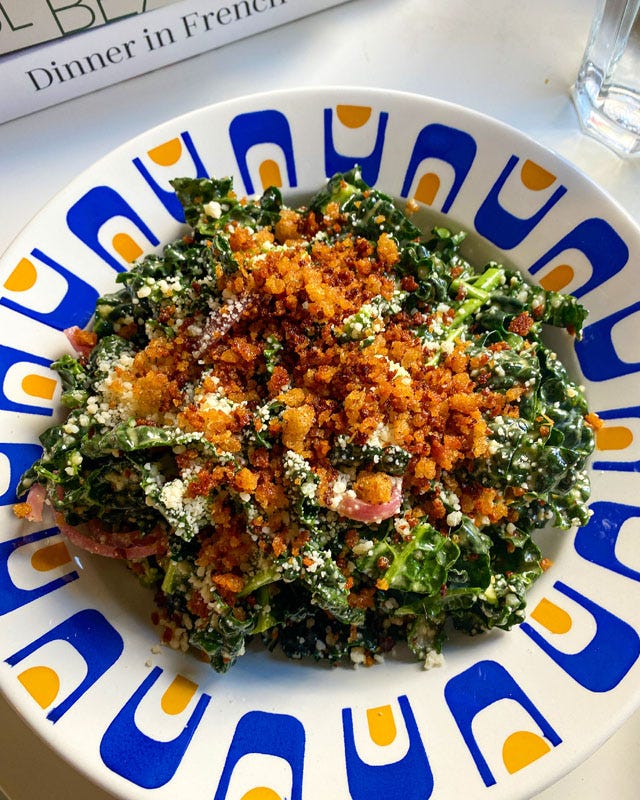 There were also these breakfast tacos, with the same pickled onions (I'm addicted to this recipe).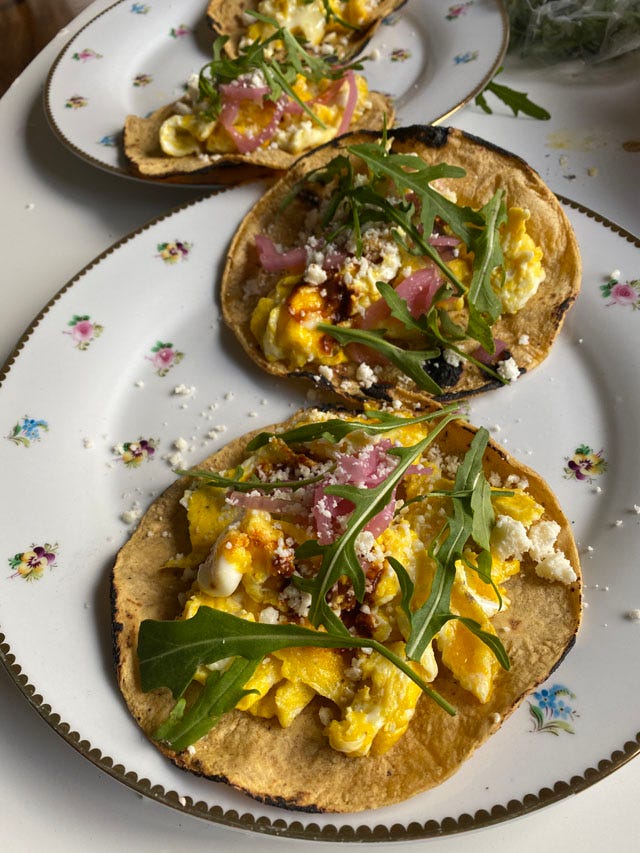 Plus, these pork chops which I took out of the freezer and seared in a cast iron skillet on Saturday; they were coated in ground-up coriander seeds, fennel seeds, salt and pepper.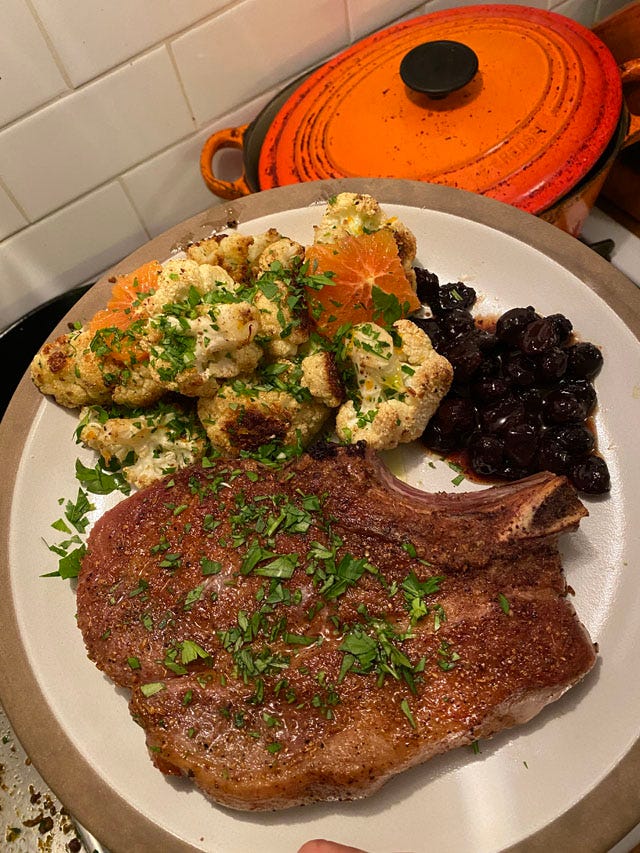 (That wet stuff on the side was spiced raisin marmalata from Le Bon Magot.)

But just in case you think I never take a break, I did make PB&J for lunch one day. With gourmet peanut butter, Maldon sea salt, and strawberry jam that we still had from the farmer's market on sourdough sandwich bread.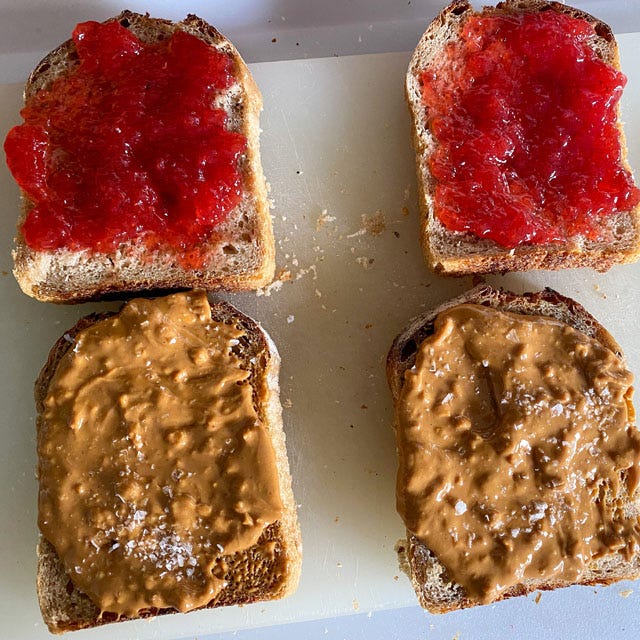 And that's all for this week, folks!

Until next time....

Your friend,
Adam