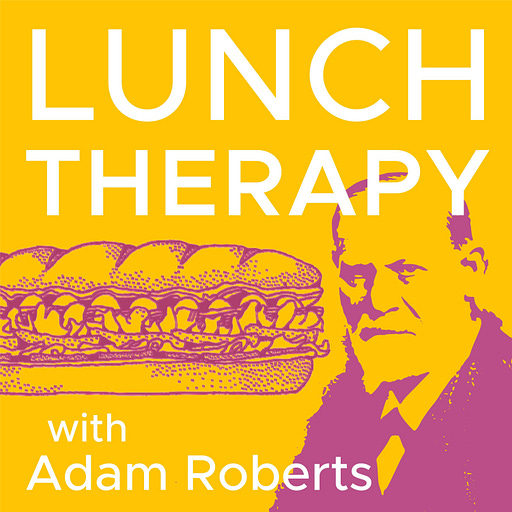 Sep 23, 2021 • 48M
Bonus: Anatomy of a Dinner Party
Are you a person who loves to cook but every now and then you screw up? You've come to the right place! Since 2004, Adam Roberts (aka The Amateur Gourmet) has been writing about his adventures and misadventures in the kitchen. He's the author of three books (including the upcoming Broadway cookbook, Give My Swiss Chards to Broadway) and the author of a biweekly newsletter for Substack. Each week on The Amateur Gourmet podcast, there's a theme, interviews with famous chefs, writers, actors, and cookbook authors connected to that theme, plus visits from friends and family, and lots of yodeling. If you like what you hear, be sure to become a paid subscriber and you'll have access to twice weekly recipes, essays, bonus podcast material (including Ten Feisty Food Questions with that week's guest), plus threads where you can engage with other Amateur Gourmet fans about food topics that you care about. Just know there's no judgment here: we all screw up in the kitchen!
In this very special bonus episode of Lunch Therapy, I dig into one of my favorite topics: dinner parties. I've been throwing dinner parties forever and here I walk you through my most recent, a birthday dinner for three of my closest friends. How did I plan the menu? How did I approach the grocery store? When did I start cooking? How did I deal with dishes? How did I know how much food to make? What did I listen to in the kitchen? Hear all of these questions answered, and more, in this solo session. And if you have more questions about dinner parties, feel free to ask them: shoot me an e-mail at lunchtherapist@gmail.com (it's best if you record the question as a voice memo so I can use it in an upcoming episode!).

---
See acast.com/privacy for privacy and opt-out information.