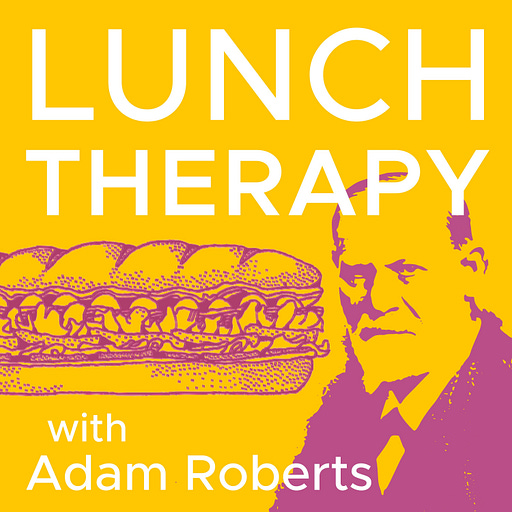 Jun 7, 2021 • 1HR 6M
Celia Sack's Smoky Pork Bun Mee with Liver Pâté
Are you a person who loves to cook but every now and then you screw up? You've come to the right place! Since 2004, Adam Roberts (aka The Amateur Gourmet) has been writing about his adventures and misadventures in the kitchen. He's the author of three books (including the upcoming Broadway cookbook, Give My Swiss Chards to Broadway) and the author of a biweekly newsletter for Substack. Each week on The Amateur Gourmet podcast, there's a theme, interviews with famous chefs, writers, actors, and cookbook authors connected to that theme, plus visits from friends and family, and lots of yodeling. If you like what you hear, be sure to become a paid subscriber and you'll have access to twice weekly recipes, essays, bonus podcast material (including Ten Feisty Food Questions with that week's guest), plus threads where you can engage with other Amateur Gourmet fans about food topics that you care about. Just know there's no judgment here: we all screw up in the kitchen!
Celia Sack is the owner of one of the most beloved and important cookbook stores in the country and maybe the world: Omnivore Books in San Francisco. In today's session, Celia talks about her childhood adventures digging through other people's stuff, eating a roast beef sandwich on the way to an animal rights rally, her background selling rare books (with a specialty in golf books), and coming out to her parents during the AIDS crisis. We also talk cookbooks: which cookbooks she would save if her store was on fire, which lesser-known cookbooks she recommends, and how she deals with the political fallout of some of the authors she carries in her store.

---
See acast.com/privacy for privacy and opt-out information.