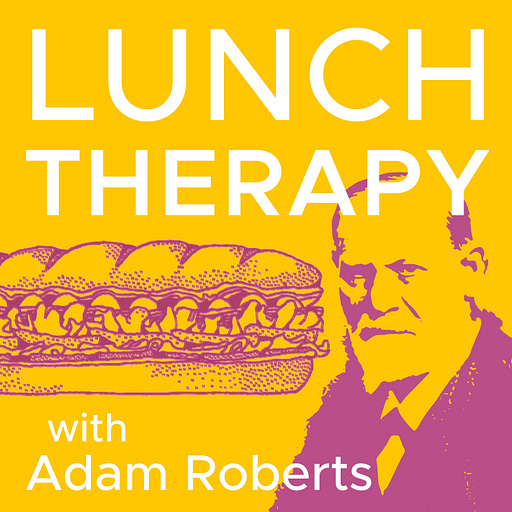 Apr 26, 2021 • 1HR 2M
Isaac Oliver's Five O'Clock Farro
Are you a person who loves to cook but every now and then you screw up? You've come to the right place! Since 2004, Adam Roberts (aka The Amateur Gourmet) has been writing about his adventures and misadventures in the kitchen. He's the author of three books (including the upcoming Broadway cookbook, Give My Swiss Chards to Broadway) and the author of a biweekly newsletter for Substack. Each week on The Amateur Gourmet podcast, there's a theme, interviews with famous chefs, writers, actors, and cookbook authors connected to that theme, plus visits from friends and family, and lots of yodeling. If you like what you hear, be sure to become a paid subscriber and you'll have access to twice weekly recipes, essays, bonus podcast material (including Ten Feisty Food Questions with that week's guest), plus threads where you can engage with other Amateur Gourmet fans about food topics that you care about. Just know there's no judgment here: we all screw up in the kitchen!
Time Out New York once said of Isaac Oliver: "If David Sedaris and Fran Lebowitz had a baby who wrote about subways, theater patrons, and blow jobs, he might be a lot like Isaac Oliver." The author of the hilarious book of essays, Intimacy Idiot, artist-in-residence at Joe's Pub, and television writer (High Maintenance, GLOW) joins us this week and boy is he in need of some serious lunch therapy. Find out why Isaac eats lunch at 5 o'clock, how he likes to be bossed around by Ottolenghi recipes ("he's got me up to my elbows in harissa!"), why his parents helped him choose a porn to watch on Christmas (!), his relationship to Baltimore crabs, and why he's terrified of cooking for others.

---
See acast.com/privacy for privacy and opt-out information.