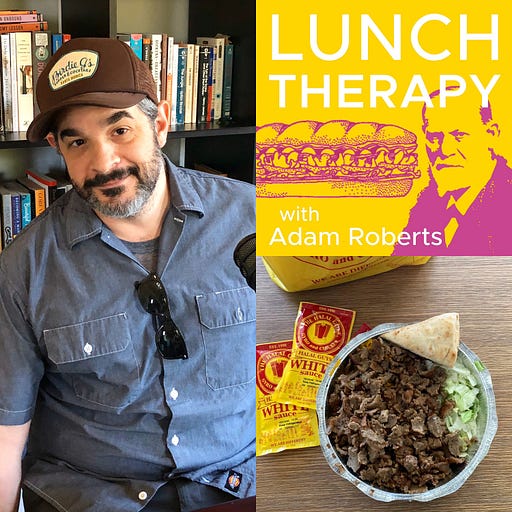 Oct 7, 2019 • 1HR 0M
Jeremy Fox's Beef Plate with Extra Beef
Are you a person who loves to cook but every now and then you screw up? You've come to the right place! Since 2004, Adam Roberts (aka The Amateur Gourmet) has been writing about his adventures and misadventures in the kitchen. He's the author of three books (including the upcoming Broadway cookbook, Give My Swiss Chards to Broadway) and the author of a biweekly newsletter for Substack. Each week on The Amateur Gourmet podcast, there's a theme, interviews with famous chefs, writers, actors, and cookbook authors connected to that theme, plus visits from friends and family, and lots of yodeling. If you like what you hear, be sure to become a paid subscriber and you'll have access to twice weekly recipes, essays, bonus podcast material (including Ten Feisty Food Questions with that week's guest), plus threads where you can engage with other Amateur Gourmet fans about food topics that you care about. Just know there's no judgment here: we all screw up in the kitchen!
In 2008, The New York Times named Jeremy Fox's restaurant Ubuntu (in the Napa Valley) the second best restaurant in the United States. On today's Lunch Therapy, you'll learn how the pressure of that led Fox to leave the restaurant, re-examine his life, and to start all over again in Los Angeles, where he now runs three restaurants: Rustic Canyon (where my husband and I got engaged!), Tallulah's, and the newly opened Birdie G's. We also cover how he comes up with his novel food ideas (see: white chocolate and peas), reading Yelp, why explaining food to people is like explaining a joke, which foods he hates, and why folding towels is a key skill if you're working in his kitchen.

---
See acast.com/privacy for privacy and opt-out information.