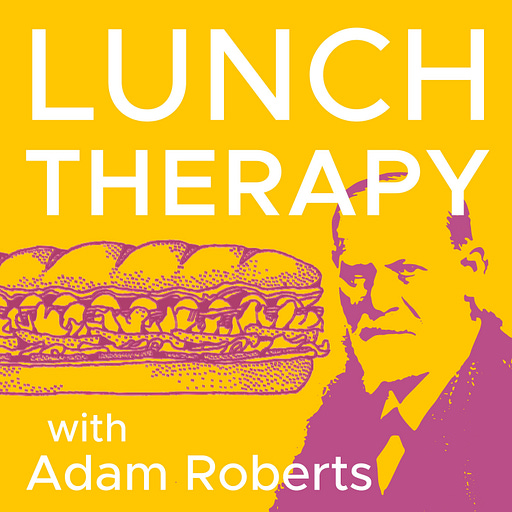 Aug 30, 2021 • 1HR 1M
Molly Wizenberg's Typical-of-Her Mishmash Lunch of Potatoes, Zucchini, and Melted Cheese on Toast
Are you a person who loves to cook but every now and then you screw up? You've come to the right place! Since 2004, Adam Roberts (aka The Amateur Gourmet) has been writing about his adventures and misadventures in the kitchen. He's the author of three books (including the upcoming Broadway cookbook, Give My Swiss Chards to Broadway) and the author of a biweekly newsletter for Substack. Each week on The Amateur Gourmet podcast, there's a theme, interviews with famous chefs, writers, actors, and cookbook authors connected to that theme, plus visits from friends and family, and lots of yodeling. If you like what you hear, be sure to become a paid subscriber and you'll have access to twice weekly recipes, essays, bonus podcast material (including Ten Feisty Food Questions with that week's guest), plus threads where you can engage with other Amateur Gourmet fans about food topics that you care about. Just know there's no judgment here: we all screw up in the kitchen!
If there were a Mount Rushmore of food bloggers, Molly Wizenberg would definitely be on it. Her food blog, Orangette, was pioneering in the way that she fused together personal storytelling, atmospheric pictures, and recipe-writing (it won the James Beard Award in 2015 for Best Food Blog). Since then Molly's written three books -- A Homemade Life, Delancey, and her most recent, The Fixed Stars (now in paperback) -- as well as co-hosted the podcast, Spilled Milk, which is now in its eleventh years. In today's Lunch Therapy session, Molly talks about getting burned out with food writing, how she parents her daughter, June, food-wise, and what it was like to open up a restaurant without being emotionally equipped to do it. We also talk about the ethics of personal storytelling, what she considers oversharing, and what she teaches her students in her writing workshops.

---
See acast.com/privacy for privacy and opt-out information.