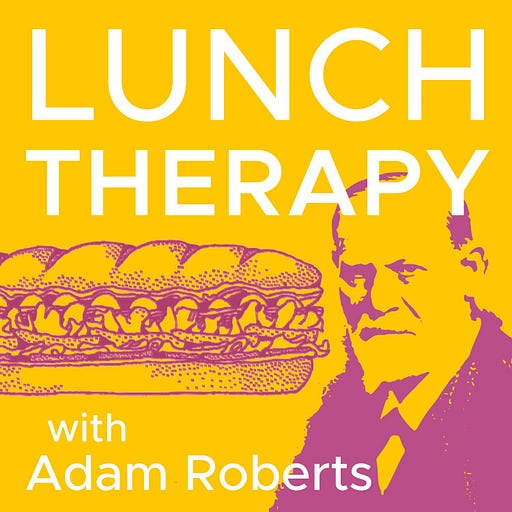 Jan 10 • 55M
Sudi Green's Roasted Sweet Potato Wedges with Eggs, Arugula, Blue Cheese Crumbles, and Cholula
Are you a person who loves to cook but every now and then you screw up? You've come to the right place! Since 2004, Adam Roberts (aka The Amateur Gourmet) has been writing about his adventures and misadventures in the kitchen. He's the author of three books (including the upcoming Broadway cookbook, Give My Swiss Chards to Broadway) and the author of a biweekly newsletter for Substack. Each week on The Amateur Gourmet podcast, there's a theme, interviews with famous chefs, writers, actors, and cookbook authors connected to that theme, plus visits from friends and family, and lots of yodeling. If you like what you hear, be sure to become a paid subscriber and you'll have access to twice weekly recipes, essays, bonus podcast material (including Ten Feisty Food Questions with that week's guest), plus threads where you can engage with other Amateur Gourmet fans about food topics that you care about. Just know there's no judgment here: we all screw up in the kitchen!
What does a veteran Saturday Night Live writer eat? Find out on this week's Lunch Therapy when Sudi Green joins us for a session. Not only is Sudi an accomplished writer and comedian, but she also happens to be my across-the-street-neighbor! Find out how we met, what she ate when she worked at SNL, whether or not she likes her routines, being from Delaware, and how she's adjusted to living in L.A. We also cover her mother's Iranian background, the food that she ate growing up, visiting Iran with her family, her father's love for ice cream, lima beans as a snack, and how she's going to deal with the yappy dogs next door.

---
See acast.com/privacy for privacy and opt-out information.