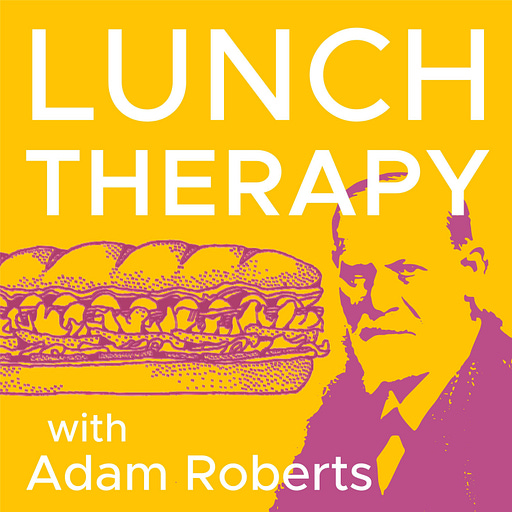 Sep 20, 2021 • 1HR 2M
Zach Schiffman's Post-Fast Cauliflower and Broccoli Rabe Sandwich with Hot Honey
Are you a person who loves to cook but every now and then you screw up? You've come to the right place! Since 2004, Adam Roberts (aka The Amateur Gourmet) has been writing about his adventures and misadventures in the kitchen. He's the author of three books (including the upcoming Broadway cookbook, Give My Swiss Chards to Broadway) and the author of a biweekly newsletter for Substack. Each week on The Amateur Gourmet podcast, there's a theme, interviews with famous chefs, writers, actors, and cookbook authors connected to that theme, plus visits from friends and family, and lots of yodeling. If you like what you hear, be sure to become a paid subscriber and you'll have access to twice weekly recipes, essays, bonus podcast material (including Ten Feisty Food Questions with that week's guest), plus threads where you can engage with other Amateur Gourmet fans about food topics that you care about. Just know there's no judgment here: we all screw up in the kitchen!
Zach Schiffman is a 25 year-old stand-up comedian in Brooklyn who's worked for Full Frontal with Sam Bee and currently works for Tooning Out the News. In today's session, we talk about the foods that Gen Z-ers eat, Zach's fear of knives, the Jewy food that his mom makes, and his love for dessert. We also cover the courage it takes to do stand-up comedy, feeling more Jewish than gay, his dad's obsession with pocket knives, and his talk show-themed Bar Mitzvah.

---
See acast.com/privacy for privacy and opt-out information.