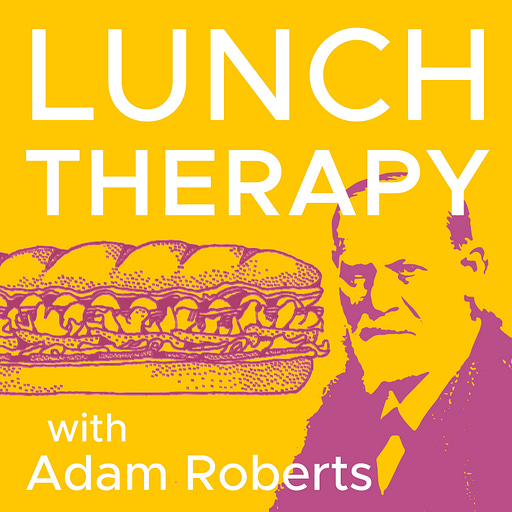 Jun 28, 2021 • 1HR 9M
Mayukh Sen's Frozen Samosa Story
Are you a person who loves to cook but every now and then you screw up? You've come to the right place! Since 2004, Adam Roberts (aka The Amateur Gourmet) has been writing about his adventures and misadventures in the kitchen. He's the author of three books (including the upcoming Broadway cookbook, Give My Swiss Chards to Broadway) and the author of a biweekly newsletter for Substack. Each week on The Amateur Gourmet podcast, there's a theme, interviews with famous chefs, writers, actors, and cookbook authors connected to that theme, plus visits from friends and family, and lots of yodeling. If you like what you hear, be sure to become a paid subscriber and you'll have access to twice weekly recipes, essays, bonus podcast material (including Ten Feisty Food Questions with that week's guest), plus threads where you can engage with other Amateur Gourmet fans about food topics that you care about. Just know there's no judgment here: we all screw up in the kitchen!
Today's patient, Mayukh Sen, is something of a wunderkind in the food world. At 29, he's the winner of a James Beard award for best profile, the author of the upcoming book "Taste Makers: Seven Immigrant Women Who Revolutionized Food in America," and a professor at NYU (!!), plus he writes about film for outlets like The Atlantic, Film Comment, and the Criterion Collection. In today's session, Mayukh reveals that he came into the food world by accident, why he prefers writing about other people to writing about himself, his anxiety about food poisoning, and his annoyance with the idea that going to a certain restaurant confers on you a special status. He also opens up about spending time with his mother during quarantine, how she cooked him three meals a day, his recent sobriety, losing his father just before winning the James Beard award, and how grateful he is to his parents for allowing him to fulfill his professional dreams.

---
See acast.com/privacy for privacy and opt-out information.